Growing up in a small town in India is not a thing everyone wishes. And Growing out of small towns to fulfill your dream is what everyone cherishes. We all have heard the story of former Indian captain MS Dhoni and how he brought Ranchi on the world map. Several stories of such kind have been going around in our society. And here, we are going to unearth another such story of how a boy from Aligarh gained nation-wide fame.
We are talking about Salman Ahmad, better known as 8bit Mamba. This must strike a few bells in your head. Going through Facebook or YouTube, one must have stumbled across this name. Mamba is a veteran PUBG player and YouTube streamer-cum-entertainer. He is known for giving hilarious content on his YouTube channel called 8bit MAMBA.
He belongs to a generation, where parents used to scold their kids for playing too much and stressed upon taking the academics seriously as it seemed the only road to success. Though, breaking the taboo, Mamba went one step ahead and turned up as an Esports player to represent India. We reached to him in order to unfold the story behind in a candid chat session.
We were told that you hold an Engineering degree. Was it something you wanted to do or some sort of external force pushed you towards it?
My father was a professor in the Engineering department at AMU. So there was an atmosphere in my home as he used to talk about the department all the time. Hence, it was my choice to pursue engineering. I was studious till my high school but it got derailed around 12th standard. It seemed hard at that point to do engineering but I heard my inner voice and pursued the same. Though, I couldn't get admission in the first attempt but made it the next time. It was that time around when I developed an interest in mobile gaming and it's no turning back since then.
What were the games you played in the past?
Clash of clans was the first game which I took seriously. I was in the clan of a YouTuber called Power Bank. My passion for gaming started at this point. Clash Royale and Mini Militia are the other games that I played keenly.
What were your passions during your college days?
I and my friends were fond of travelling and used to roam here and there all the time. We used to play Counter-Strike in the evening. And that's pretty much all.
So, was gaming your passion since always?
When I was in the 8th standard, my father bought a PC for some personal works. It was an updated model. I played several games on it. Then, when in graduation, I took gaming seriously.
How did you start PUBG live streaming?
I never thought of doing it in the first place. In Aligarh, we used to host custom rooms, where we had a few players from Nagpur as well. They invited one of their friend called 'Bheeshma', who used to be my arch-rival. He asked me to play competitive games for the DLSS clan, which I refused in the first place only to change my mind later. DLSS got dissolved and we moved to Knockout clan. Later on, a friend of mine got me in contact with Dynamo and he invited us all in his clan Hydra to play competitively.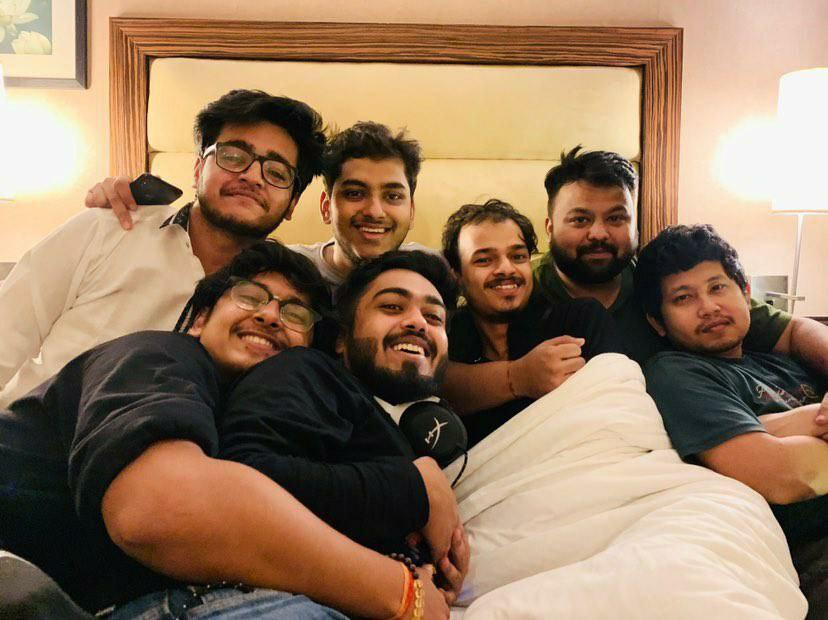 PMIS 2019 was my competitive debut with Hydra and we reached through to the semis. Meanwhile, Soul Ronak and I became friends and he invited me to Hyderabad for the finals. Until then, I had no friends outside Hydra. It was a new experience. I met several players there including Soul Mortal and the whole squad of 8bit. We had a good time there. After coming back, we were not in contact but suddenly one night, Mortal invited me to play on his live stream. It was fun. The following day, his viewers kept asking about me and insisted him to add me to the stream. Thus, I started playing on his stream.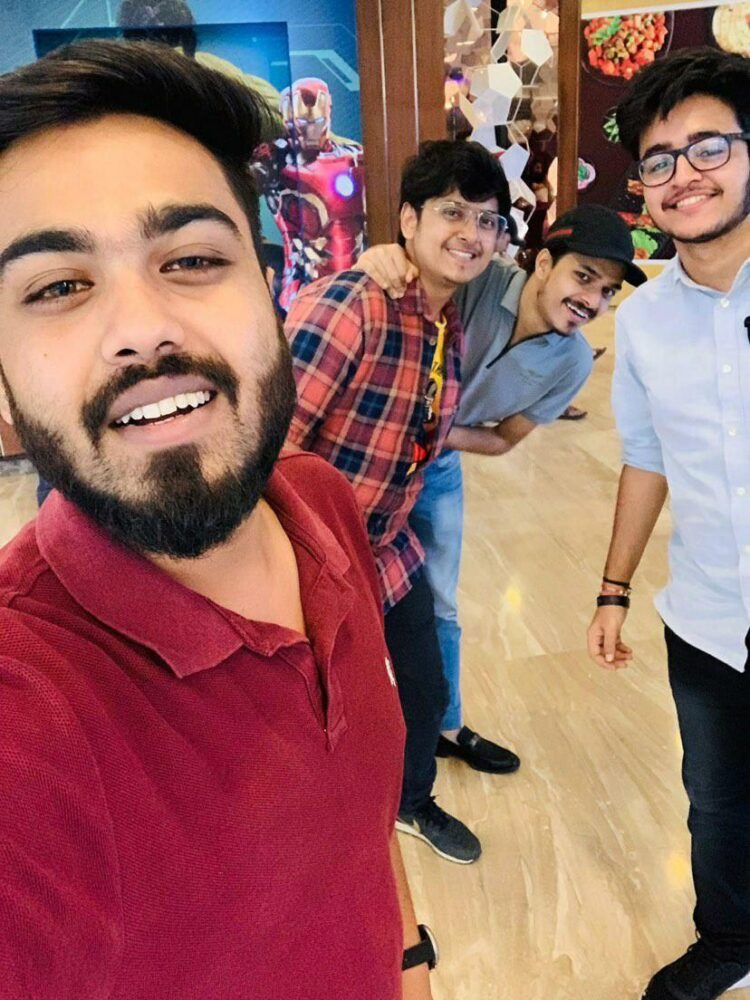 Meanwhile, my B. Tech was about to finish, and that PMIS was my last shot as I was eyeing a normal life with a normal job. And I quit competitive PUBG. Afterwards, Thug aka Animesh asked me to join 8bit as a content creator until getting a job and insisted to start streaming my game as viewers were keen to see me play. Even at the point I was not sure of what I'm doing and didn't think of becoming a PUBG player and YouTuber.
What were the reactions of your family/friends once they got to know about your live streaming?
I didn't tell my parents about it until I quit my job. It happened around the time when I gained 100k followers. Even then I didn't mention streaming and just said I was trying something else. Because you can't imagine middle-class parents giving instant backing to such things until you show them results. You have to show results, only then they will allow you to do something at the cost of your life-long study and a good job. When I got 100k subscribers, only then I informed them about what I do and how much I earn.
How did they react when you broke this news to your parents?
I started my job after my graduation. I got a job at Google, where I worked for one and a half months. While working I streamed around 10 times. Thug was with me during all this time and I was living with him. He warned me about the consequences of it and how a job will hamper my streaming career. But I was in peer-pressure of a job and cleared all the interview rounds to get one. After working there for a while, I realized how much it hampered my streaming.
I was annoyed with my job timing. It wasn't allowing me to stream and I had to take a call of calling it to quit. My parents were not in favour of me leaving the job before getting an even better opportunity. They were not happy with this decision and didn't talk to me for about three weeks. I was frustrated too. My life decisions have never been that good. I was having second thoughts on whether I took this call too early or not.
My channel had 60k subscribers at that point which was nothing when compared to other people. With time, my parents realized my keenness for it and got normal with it. I'm the only son of my parents, which was the major reason behind their annoyance. It didn't look a stable decision for them.
When you started doing well on YouTube streaming, how did they respond?
At the end of the day, everything narrows down to the money. When I started earning well, they felt alright and said let him do whatever he wants to. I gained some 100k followers around December 2019 and gave them a structure of how I earn and what I do. Although, they were still not that supportive and couldn't see longevity in it. My father said 'life barbaad kar rahe ho apni,' because he thought I was not taking up the responsibilities that I was supposed to.
My parents are still not aware of how these things work. They want me to be stabilized. They only understand how office jobs work and are vocal about it.
Do you have a team behind you?
I don't have any team. There is only Thug who manages everything. He brings business to me and gives me directions on what and what not to do. Apart from it I only have a video editor.
How's your relation with Thug in personal life?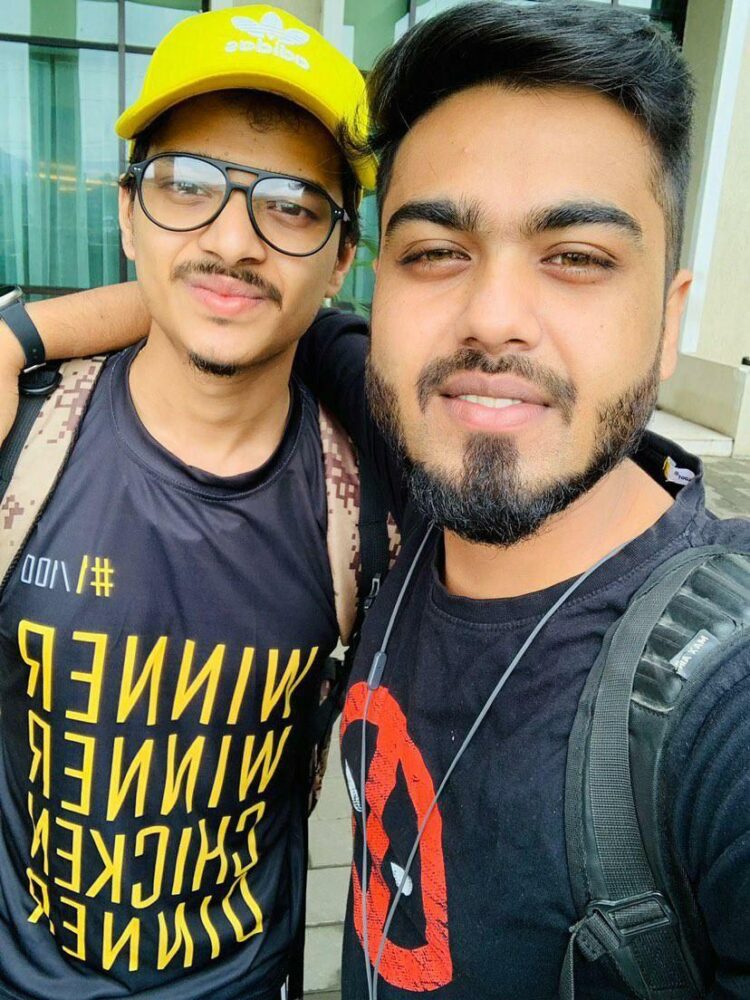 He changed my life. He knows everything about me and my life more than anybody. He is like a brother to me. He is aware of my situation and the needs I'm supposed to fulfill. Unlike other PUBG players and streamers, I can't turn back now and start things over again. There is no scope of derailment. I shaped my career in a way where I don't have to look back. Hence, he takes care of all these things.
What were your observations of Soul Mortal when you met him?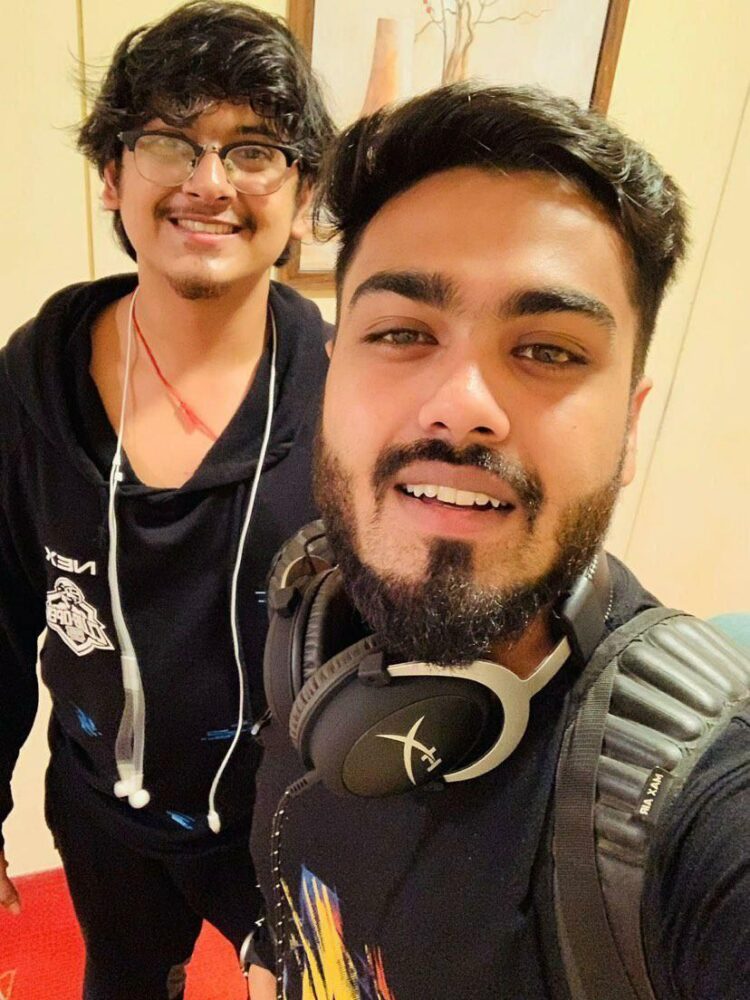 The first time I met him it was in Hyderabad. The next time, I came to his home and stayed there for some 15 days. He is a native from Lucknow but his family lives in Mumbai. His best quality is his biggest weakness as well and we say him the same all the time. He is very down to earth. He is the most genuine guy and is the same on and off the live stream.
You have streamed with Tanmay Bhat and Bhuvan Bam. They are veteran YouTubers. How was your experience with these guys?
It was an accidental meet up with Bhuvan Bhai. He was online and Tanmay Bhai brought him in the team. When I spoke to him it felt I wasn't talking to him for the first time. It was very nice. Tanmay Bhai is some other guy for me. He is kinda a nuclear bomb of YouTube content. When he burst out, he will give a plethora of ideas for new content. Whenever I sat with him on call, we went on for three-four hours and he gave me back-to-back ideas. And when I started vlogging, we talked a lot. He is a visionary in the content world and can give a range of ideas in a few seconds to the fellow YouTubers.
I was in Guwahati and noticed Tanmay Bhai streaming. I gave him raid on his YouTube channel and my followers spammed his stream. That's when he got to know about me.
 Aligarh is a small town, and it's the first time someone is doing such a thing from here, so was it difficult in the beginning or people accepted it quickly?
I always wanted Aligarh to be recognized. Similar to Dhoni, I wanted my people to support me and love me. Although I didn't mention it initially on my channel later on I kept mentioning my hometown on every given opportunity and told my viewers everything about it. Meanwhile, my close friends were supportive. Especially, my flatmates, they helped me a lot from the beginning and they were like assets. They used to bring food whenever I was streaming and doing all the things which I was in need of.
 How did you come up with the name 'Mamba'? What does it mean?
When I used to play Counter-Strike, I was called 'Black Mamba' in the game. Other than this, 'Grim Reaper' and 'Captain Price' were the other names I used to play with. In PUBG, I started playing with the name 'Al Kaam Tamaam', which means finished. I adopted it from a movie called 'Bangistan'. Later on, when I joined the DLSS clan, I switched my name to 'DLSS Mamba'.
The Indian government has banned PUBG in India, which has jeopardized several PUBG players and streamers' career. What is your take about this ban?
The government has taken the step after a tense situation with China. Tencent has a huge share from China which led to the ban of PUBG Mobile. I totally respect the decision of the government. But I want to see this game making a comeback in India as we are the biggest market right now in the Esports industry. I, along with my fellow PUBG streamers and players are standing together in this hard time.
 Now that you have crossed 700k subscribers on YouTube, what are your future plans?
Till 200k, I was very much into the streaming and didn't indulge into anything else. Had I been doing other things as well since the start, I would have been somewhere else today as there was not this much competition. Later on, I realized I was not playing a competitive game and am only an entertainer. And only streaming was not looking sufficient at that point. Then I switched to vlogging as well. With the passage of time, plenty of things started happening and I got to collaborate with fellow YouTubers as well.
At first, I had no idea about vlogging and made two-three random videos. But somehow, they showed good results and gained 6 lakh views in a single day. It went off like boom and I decided to keep doing it.
At this juncture, I want to give bucket full of content, so if anyone comes onto my channel they won't get enough of it. Right now I'm thinking about one or two series to roll out. I'm a Gamer-cum-entertainer-cum-streamer and don't want to jump off certain boundaries. For instance, if I start making reaction videos, I have to jump off this barrier which I can't. Streaming is my passion and making content is my duty because I want to entertain my viewers. That's why I'm not aiming to do certain things. And want to go with the flow.
 When do you see yourself getting the 'Golden Button'?
I can see myself applying for it by the end of November this year.
How your lockdown unfolded? How did you cope up with this pandemic?
I had a great time while being locked down at home. There were people who used to send me super chats and appreciate how I entertain them while they were working night shifts from home. Such feedbacks made me happy. That's how I utilized my time. Everyone was at their home and had nothing to do. I gained something around 500k subscribers during this lockdown period.
How your life got changed once PUBG put you in limelight?
I want to live my life on my own terms. And it allowed me to do so.
---
So, this was a story of a small-town passion and aspiration turning into an incredible feat. We at TSA wish 8bit Mamba, good luck in all that he does, and bring himself and Aligarh an impressive name!
–This is an Exclusive by The Second Angle Crew.  Interviewed By: Aditya Pratap, Edited By: Zehra Hasan
Follow us on Instagram: https://www.instagram.com/thesecondangle/