How would you feel if you wake up one day to find yourself dead? No… I don't mean dead in the grave, but dead on paper or to be exact in government records.  So weird, right? Or rather freaky.
Well, that's exactly what happened with our hero from the movie, Kaagaz.
The movie Kaagaz is a real-life story of Lal Bihari, a farmer of Azamgarh, played by our very talented, Pankaj Tripathi by the name Bharat Lal.
Bharat Lal is a common man, so religious that he doesn't even have sex on Tuesdays and so kind-hearted that he couldn't even kill a mouse who was actually destroying the bandmembers' costumes in his little shop in the small village Amilo in the district Azamgarh of Uttar Pradesh. Bharat Lal was leading a very satisfying life with his little band and sweet family with a loving wife & son.
Until one day, when on the insistence of his wife, Rukhmini, he went to the bank to take a loan to expand his band. On asking of some security for the bank loan, Bharat Lal went to his hometown to bring the documents of his ancestral land, on whose search he discovered a shocking fact that he is dead, on paper i.e. in government records. Unknown to him, his shrewd aunt, uncle and their sons declared him dead and took over his land.
From this, began Bharat Lal's struggle to be alive again, on official government document aka Kaagaz. The struggle wasn't an easy one, it went on for 18 long years, against the corrupt system of the government. The struggle was very accurately portrayed with Bharat Lal passing through the legal hassles of different bodies of government, committing ludicrous actions and finally getting justice.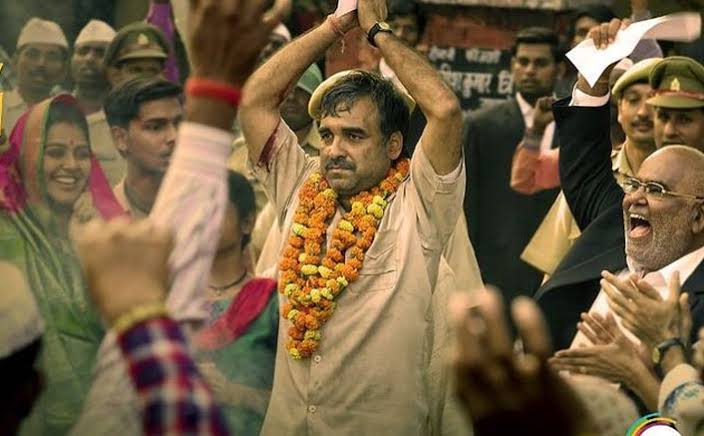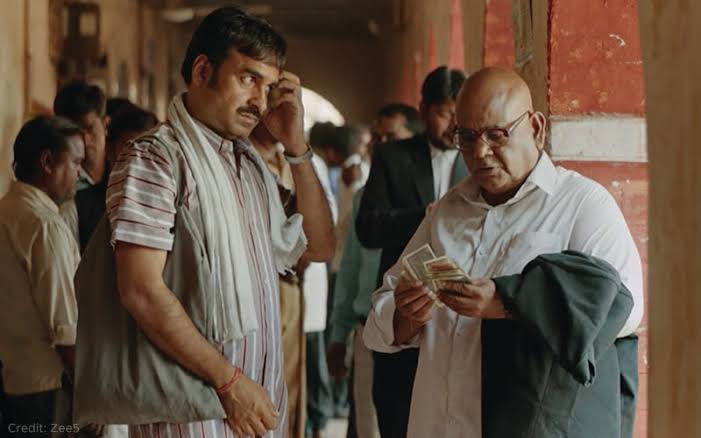 Satish Kaushik, director and writer of the movie, who also acted in it as an opportunistic-money-hungry lawyer who later had a change of heart was very dedicated in telling the story. So much so that at some places it felt like he overdid it. Like, there are various instances where we see unnecessary narrations of the scenes we are about to witness.
Satish Kaushik's prime time as a director was the early 2000s where he directed movies like Hamara Dil Apke Paas Hai, Tere Naam, etc… and he has presented Kaagaz with the same sensibilities of the decade. Like the villains are caricaturist, the dialogue delivery has a dramatic edge, the soundtrack has a peculiar tone set for certain groups of characters, unnecessary item song, etc… all this and more gives the solid story an impression of typical Bollywood, which isn't a plus point for me.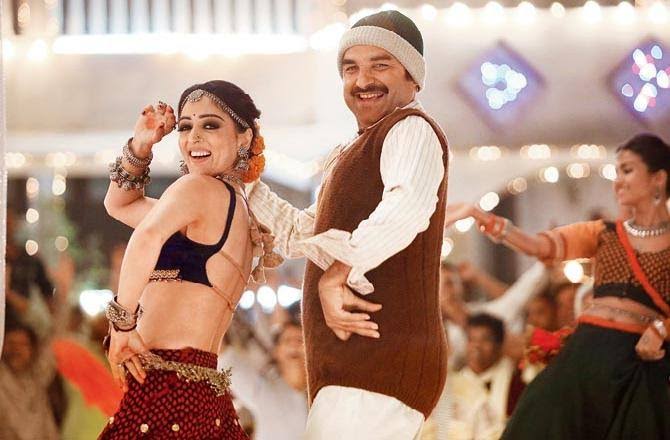 With an inspiring unique story that a common man was combating the bureaucracy in the 1970s, when to fight the government was next to impossible for a common man, the movie felt lacking. I would blame the technical team for that which didn't edit the film right. With the unannounced year gaps, abrupt cuts of the scenes make the editing sloppy.
But still, with all these negatives the movie was a worth watch for me because of three major reasons:
Number 1, Cast.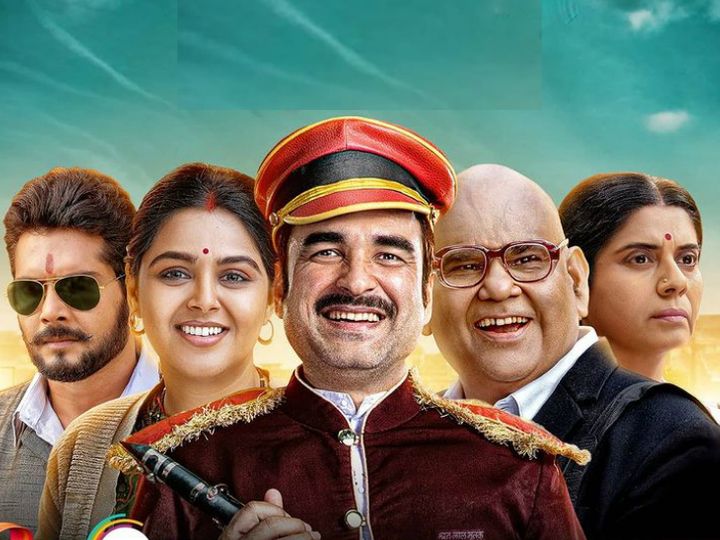 There's no surprise in this since we have Pankaj Tripathi with his excellent craft in the lead role. If it wouldn't have been for him, the movie would have faltered. For him, I only have one sentence, "Ek hi dil hai sir, kitni baar jeetoge!!" But not just him, supporting cast like Satish Kaushik himself, or Amar Upadhyay, Mita Vashisht, Neha Chauhan were all convincing in their small roles. Though the one actor which I loved in the supporting cast was Monal Gajjar playing Rukhmini. Monal was exceptional in her role and her chemistry with Pankaj Tripathi was bang on.
Number 2, Music.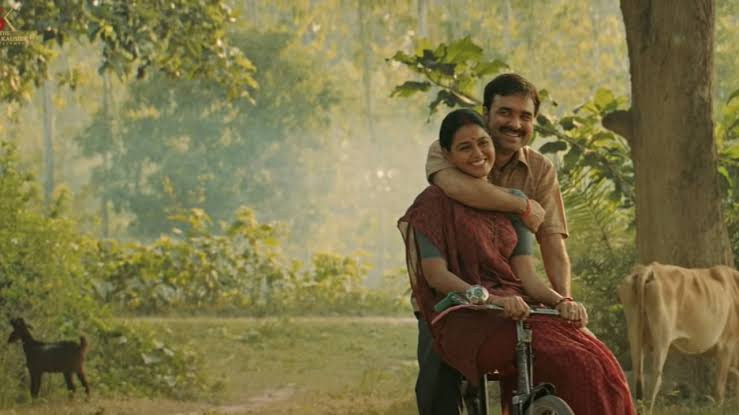 I was humming along with the beautiful music of the movie, especially the song Jug Jug Jiyo. Go listen to it on Youtube and thank me later.
Number 3, The Message.
The movie, Kaagaz indeed have issues from the point of storytelling but the inspiring story and the realism of the country we're living in made me root for the movie.
It also made me sad to see that although the movie was set in the 1970-90s, it wouldn't have been any different if it would have been set in today's date. As the common man of the country is still as helpless as Lal Bihari (or Bharat Lal of Kaagaz) once was. But with all this raw truth, it also gave me inspiration that a devoted self can achieve success, it might come late, after a lot of struggle but it definitely will and hence, one must not lose hope, even in the draconian rule of the government.
And because of all these reasons, I would recommend you to give Kaagaz a chance. I'm sure you won't regret it.
The movie is available for you to watch on Zee5 with a very budget-friendly subscription pack. so don't wait and download the app now.
Also Read: 9 Lesser Known Netflix Originals To Watch