Depression has been attributed to the low production of neurotransmitters like serotonin which leads to a decrease in the amount of nerve cell communication that occurs in the brain often due to an increased gap between the adjacent neurons(nerve cells).
The study conducted by Yale researchers showed that a single dose of psilocybin drug when injected into the mice prompted an increased and long-lasting neuronal connection, which can ultimately aid in curing depression.
"We not only saw a 10% increase in the number of neuronal connections, but also they were on average about 10% larger, so the connections were stronger as well," said Yale's Alex Kwan, the paper's senior author and an associate professor of psychiatry and neuroscience.
"It was a real surprise to see such enduring changes from just one dose of psilocybin," he said of the findings.
This study, published in the journal neuron also supports the findings of previous laboratory experiments which showed that psilocybin, as well as the anesthetic ketamine, are quite promising in treating depression.
What is Psilocybin?
Psilocybin is a naturally prevailing compound that can be found in more than 200 species of fungi or mushrooms.
They belong to a wider group of drugs, called psychedelics, and are an essential component of magic mushrooms.
Inside the body, it is quickly converted into psilocin, which has mind-altering effects similar to that of LSD.
It is one of the least hazardous illicit recreational drugs.
Even some anthropologists have also suggested the evidence of their use in many religious ceremonies in indigenous communities that originally dates back 6,000 years.
Effects –
•Euphoria
•Peacefulness
•Spiritual awakening
•Emotional changes
•Derealization
•Distorted thinking
•Visual alteration and distortion
What happens at the neuronal level?
As described by the researchers at Yale, this drug can treat depression by increasing the density of dendritic spines, which are small protrusions found on neurons that facilitate the transmission of information between the adjacent neurons.
Depression and chronic stress are known to reduce this neuronal communication.
Once the drug was injected into the mice, the growth of dendritic spines was observed in the living mice in high resolution using a laser-scanning microscope by Kwan and first author Ling-Xiao Shao of Yale School of Medicine.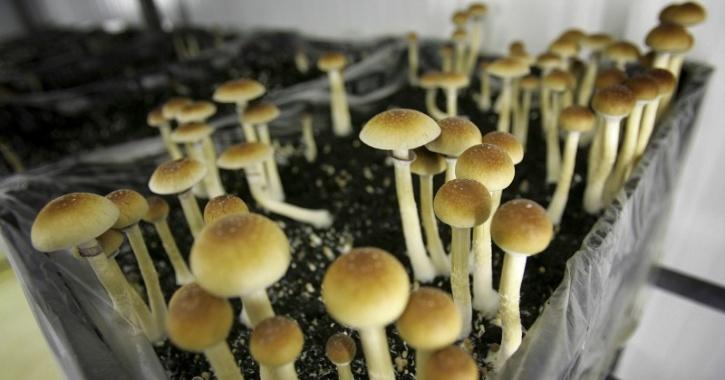 The spines were observed for many days and the researchers found an increase in both size and number in just 24 hours of administration of the drug.
Another astonishing fact was that these changes were present even after a month.
Further, when the experimental mice were subjected to stress, it showed behavioural improvements and enhanced neurotransmitter activity after the administration of psilocybin.
"It may be the novel psychological effects of psilocybin itself that spur the growth of neuronal connections," Kwan said.
"These new connections may be the structural changes the brain uses to store new experiences," he further added.
Though it is still quite unclear how this drug works in the brain and how long its beneficial results might last yet indeed it has a promising potential in curing depression.
Source: Yale University
Also Read: Cabinet Reshuffle: A List Of Who Got Which Portfolio