Momos are irresistible if you aren't on a diet. It is one of the fast-food which are consumed every day in millions amongst the youth. Delhites, top the lists where momos are every day demanded and is a big business there. But its journey from North East to the North is something which is not known to many. Very few people outside Delhi know about Dolma Aunty, a Tibetan lady who first brought dumplings which we now call momos to Delhi in the year 1994 in Lajpat Nagar streets.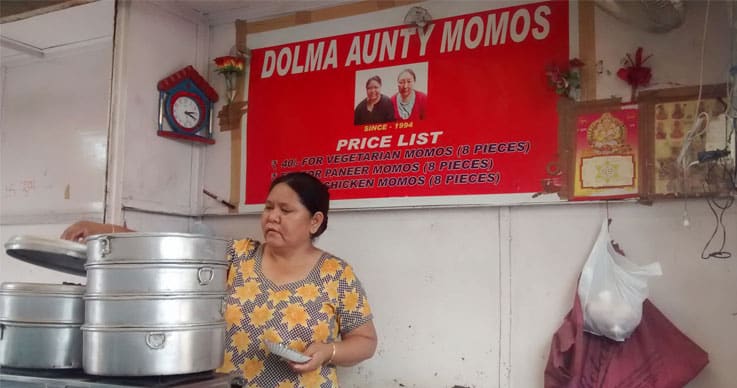 Dolma Tsering after moving to Delhi in 1990 always aimed to do something to earn a living. After trying her hands in many jobs, she wasn't satisfied at all and the last option that was left to give it a try was to open a Momo stall in Delhi. The idea was good but involved risks as there was no concept of anything steamed in the shape of a dumpling and stuffs like that. "After coming to Delhi in 1990 and doing several jobs, I was not satisfied nor did anything better work for me. So, I thought, let's start this business and establish the first momos stall in Delhi. The concept of dumplings was there, of course, but in big and fancy restaurants. When I came to Delhi there was not a single Momo street shop here," She said in an interview
Introducing a dish which is very contradictory to the taste buds of Northern people here in the capital city was a big challenge to Dolma Tsering as the local people did not know of this. Most of them hesitated to try as they doubted something like this was even edible or not because it looked raw.
"There were not many Momo eaters back then. And on the top of everything, these dumplings were steamed and most people thought that they aren't even cooked," she added added
Recalling hard times with limited customers she speaks about how she and her sister stood adamantly in the streets of Delhi with a hope that one day the idea would work. Not just the introduction of something alien was a problem but language was an issue too as she barely knew Hindi. Interacting with the customers was problematic as many would ask questions to her about the dumplings, its originations and she found it hard to explain it to them.
"I had a steamer which was much smaller in size than I had got from my home. People often looked at it and were baffled. Now steamers can be found anywhere." She stated
Initial days for Dolma Aunty were obstacle-ridden with no buyers but with time and patience, her work speaks for itself. The crowd that gathers near her stall in Lajpat Nagar is an example of the quality of taste she and her team provide. Her son Ramu takes care of the business now. By the end of the day, there is not a single momo that is left unsold.
A business that started in the 90s selling Rs 15 a plate consisting of six pieces is now a big business with three outlets in Delhi. Lajpat Nagar's one being the most crowdy of all. Today she not only sells a single type of momos but varieties for both vegetarians and non-vegetarians. Apart from momos and dumplings her shop attracts youngsters and food bloggers and vloggers from all over the world. The most tempted serving of her stall is the Chines Platter.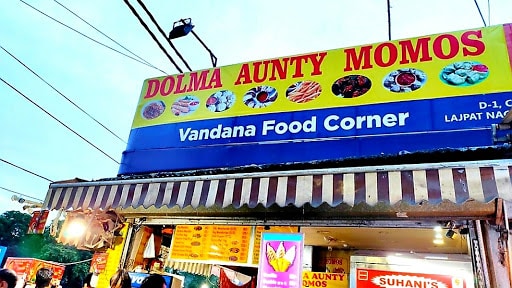 A woman from Tibet who comes to Delhi and revolutionized the steam food concept over the years is worth praising. Her idea which could have failed if she lost her determination then sets an example to many of us who wait for the right time to start something which we really want to and mostly end up deferring it.
Also Checkout: PT Usha, Queen of Indian Track and Field