The U.S. Coast Guard announced Thursday that the Canadian vessel Horizon Arctic deployed a remotely operated vehicle (ROV) "that has reached the sea floor and began its search" for the missing OceanGate Titan submarine.
It is the first time during the search that a vessel is combing the floor of the Atlantic Ocean for the missing vessel and its five passengers.
Previous search efforts have involved the use of aircraft and sonar.
"The French vessel L'Atalante has just deployed their ROV," the Coast Guard also said.
LIVE UPDATES: SEARCH FOR OCEANGATE's MISSING TITANIC SUBMARINE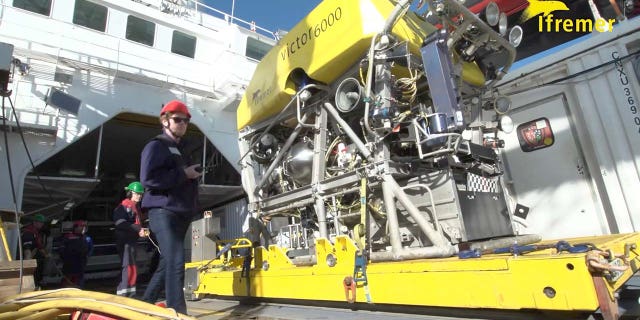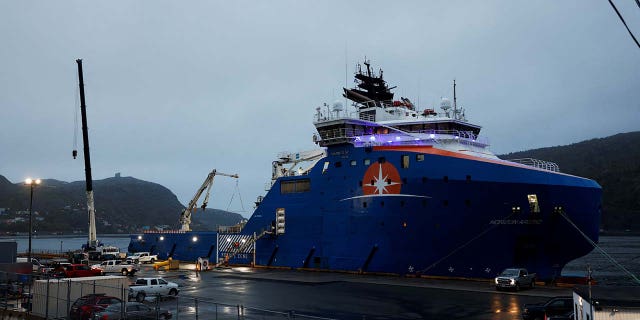 The Titan submarine vanished Sunday morning with five people on board: OceanGate CEO Stockton Rush, French mariner Paul-Henry Nargeolet, British businessman and explorer Hamish Harding, Pakistani businessman Shahzada Dawood and his son Sulaiman Dawood.
The oxygen inside the Titan is estimated by the Coast Guard to run out some time Thursday morning.
In a statement issued Wednesday night, the Coast Guard said the sub "was launched at 8 a.m. EDT [Sunday] and expected to resurface at 3 p.m., but one hour and 45 minutes into their dive, they lost contact with the Polar Prince."
On OceanGate's website, it lists the Titan sub as having 96 hours of life support for a crew of five passengers.
The Coast Guard also said Wednesday night that "[u]nderwater sounds have been detected in the search area, resulting in the redirection of remotely operated vehicle (ROV) operations to explore the origin.
"These recordings have been shared with the U.S. Navy for analysis to help guide future search efforts," the Coast Guard added.
DEEP-SEA EXPERT WORRIES 'BANGING' COULD BE 'OVERLY OPTIMISTIC' AS TITANIC SUB MAY HAVE ALREADY RUN OUT OF AIR 
The source of these sounds has not been confirmed.
The Coast Guard said an area twice the size of Connecticut has been searched so far, 900 nautical miles east of Cape Cod, Massachusetts.
The cause of the sub's disappearance remains unknown and more ships have been arriving throughout the week at the search site.
As of Wednesday afternoon, the Coast Guard was categorizing the international response as a search and rescue mission.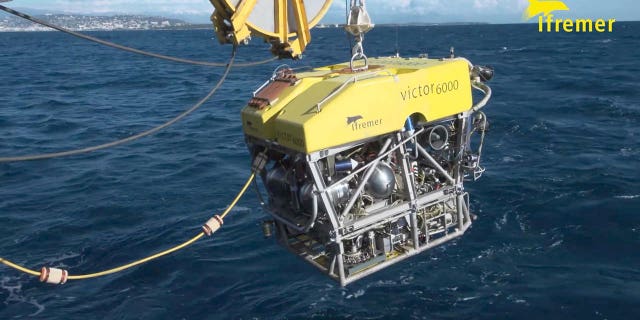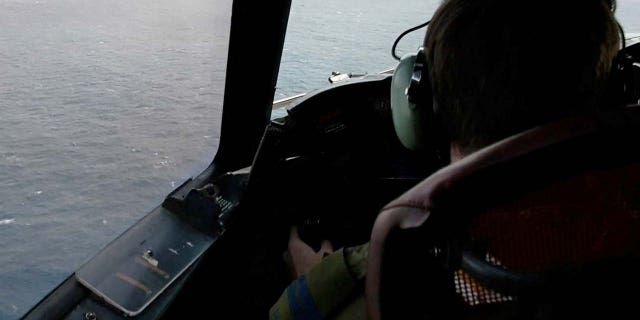 CLICK HERE TO GET THE FOX NEWS APP 
"We are smack dab in the middle of search and rescue, and we'll continue to put every available asset that we have in an effort to find the Titan and the crew members," U.S. Coast Guard Capt. Jamie Frederick told reporters.
"I don't know whether it's operable or whether it's sitting on the ocean floor or whether it's in the sea column or whether it's in the surface. You know, it's all speculation," Frederick later said. "And we're just not in the business of speculation. We're in the business of searching, and we're putting everything we can with the data."
(this story has not been edited by TSA Mag staff and is published from a syndicated feed.)
Also Read: Titanic exhibition producer spoke with CEO of OceanGate before tourist sub went missing