As interest in purchasing Non Fungible Tokens has grown this year, post-purchase speculation has increased as well. Celebrities and artists have jumped on board as well. In this article, you will see the 10 Most Expensive NFTs Ever Sold.
What is NFT?
A non-fungible token (NFT) is a one-of-a-kind, non-transferable data unit kept on a blockchain, which is a type of digital ledger. NFTs can be linked to digital assets that can be reproduced, such as images, movies, and audio. NFTs use a digital ledger to offer a public certificate of authenticity or proof of ownership, but they leave the underlying digital files open to sharing and copying. NFTs are distinguished from blockchain cryptocurrencies like Bitcoin by their lack of interchangeability (fungibility).
While some may have dismissed them as a fad, NFTs are showing no signs of slowing down, and the prices of some of the most expensive tokens are continuing to rise. It can be tough and financially hazardous to venture into the world of bitcoin and blockchain technology, but it has certainly paid off for these artists. It's worth noting that only a small percentage of people succeed as NFT creators.
Let's Dive into the list of 10 Most Expensive NFTs Ever Sold-
1. The Merge – $91.8 Million
The Merge by digital artist Pak is the most costly NFT ever sold, taking the top spot. Pak is another well-known figure in the NFT world, having made some of the most recognisable works. The artist's true identity is unknown, but that hasn't stopped them from amassing a sizable following in the digital art world. Pak's Merge is the most inventive of all the NFTs they've made. The Merge was a collection of masses' that anyone could buy, rather than a single static work of art.
2. The First 5000 Days – $69 Million
Christie's sold a vast collection of Beeple's artworks for a record-breaking price of 69 million at its first-ever digital art auction. Since May 2007, Beeple has been creating artwork every day, without missing a single day. Every day is art pieces that differ in terms of style, medium, and theme, and frequently use dystopian or satirical situations. Beeple is the "third most expensive living artist" in terms of auction values, according to Artnet, following Jeff Koons and David Hockney.
3. Human One – $28.9 Million
This is another Beeple NFT, and while it isn't the artist's most expensive work, it may be the most unusual. Human One, unlike most NFTs, is a hybrid design that incorporates both physical and digital features. It's a 16K-resolution sculpture constructed of polished aluminium, mahogany wood, and four TV screens. Beeple claims that he will continue to update the avatar for as long as he lives, making any adjustments he sees fit.
4. CryptoPunk #7523 – $11.7 Million
It's hard to argue with a computerized avatar selling for more than $7 million. But what about a property that sold for over $12 million? That's what happened with CryptoPunk $7523, which was bought for $11.7 million by DraftKings shareholder Shalom Mackenzie. CryptoPunk #7523 is likewise part of the Alien line, albeit it differs from its #7804 and #3100 siblings in terms of attachments. The uncommon Alien skin is coupled with a red beanie, gold earring, and a face mask on this NFT.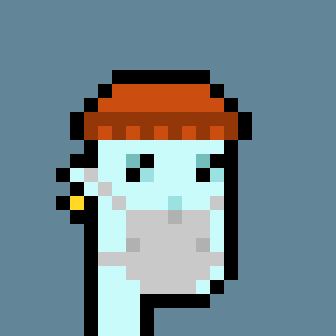 5. CryptoPunk #3100 – $7.58 Million
One of the most expensive CryptoPunks is also one of the 9 Alien Punks, in the same vein as CryptoPunk #7804. It has a blue-greenish skin tone that resembles SpongeBob Squarepants' frequently picked-on cephalopod Squidward. The Alien also wears a blue-and-white headband, which is worn by almost 406 out of 10,000 characters. The Punk, which was sold on March 11, 2021, began its journey at $76 in a 2017 bid, continued at $2 million, and eventually reached its current price of $7.58 million.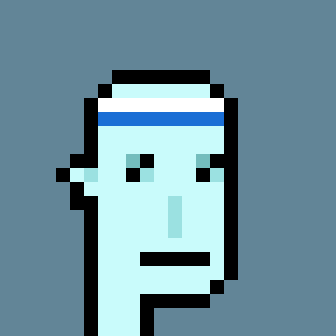 6. CryptoPunk #7804 – $7.57 Million
The uniqueness of CryptoPunk #7804 stems from the fact that it is one of only nine Alien CryptoPunks produced by Larva Labs. Aliens, Apes, and Zombies are among the unusual CryptoPunks, in addition to the normal CryptoPunks. A pair of little shades, a smoking pipe with a few clouds of smoke rising from it, and a front-facing cap are all worn by this Alien character. The auction took place at the same time as CryptoPunk #3100, which sold for $10,000 more than #7804.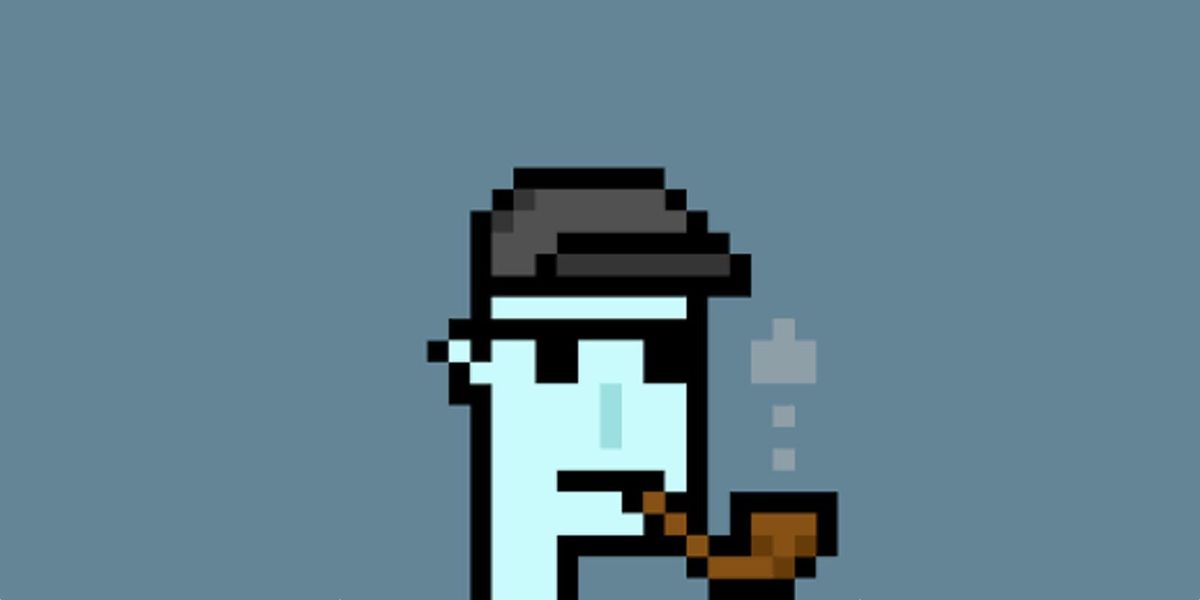 7. Crossroads – $6.6 Million
Beeple has made a number of dystopian art pieces ridiculing American presidential candidates such as Donald Trump, Hillary Clinton, and Bernie Sanders, the most well-known of which is his Crossroads painting. At Crossroads, there's a big baby that looks a lot like Trump, and his body is covered with graffiti that says things like "Loser." A Twitter-themed bluebird sits on the figure's shoulder, while a clown emoji fills the speech bubble above it. Crossroads, a painting depicting the conclusion of the 2020 Presidential election, was sold for $6.6 million via Nifty Gateway.
8. Ocean Front – $6 Million
Beeple is another big brand in the NFT field, alongside Larva Labs. Beeple's has sold a variety of world-record-breaking NFTs, including the Ocean Front NFT pictured above. Ocean Front is a wonderfully beautiful piece of art, even if it didn't sell for the most money. It depicts a wooden building floating in the middle of the ocean with several cargo containers and campers/RVs atop it. A big tree and two red mushrooms may be seen at the very top.
9. CryptoPunk #5217 – $5.45 Million
Going back to Larva Labs, CryptoPunk #5217 is also one of the most expensive NFTs in the company's collection. It was sold for a staggering $5.45 million in July 2021. CryptoPunk #5217 includes a few distinctive design features in addition to a high price tag. It's one of 419 designs with a knitted cap, and one of 169 with a gold chain around its neck. Even more astounding is the fact that it is only one of 24 CryptoPunks in the Ape series.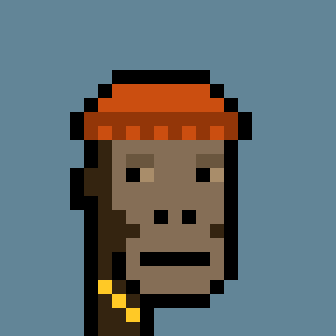 10. Stay Free – $5.4 Million
When Edward Snowden leaked classified information from the National Security Agency in 2013, he became both famous and infamous. Snowden was thrust back into the spotlight eight years after the incident occurred when he sold the Stay Free NFT for $5.4 million. Stay Free "combines the full of a key court judgment stating the National Security Agency's bulk monitoring breached the law, with the iconic photo of the whistleblower," according to the Foundation website where the NFT was sold. It's the only known NFT created by Snowden, and all earnings went to the Center for Freedom of the Press.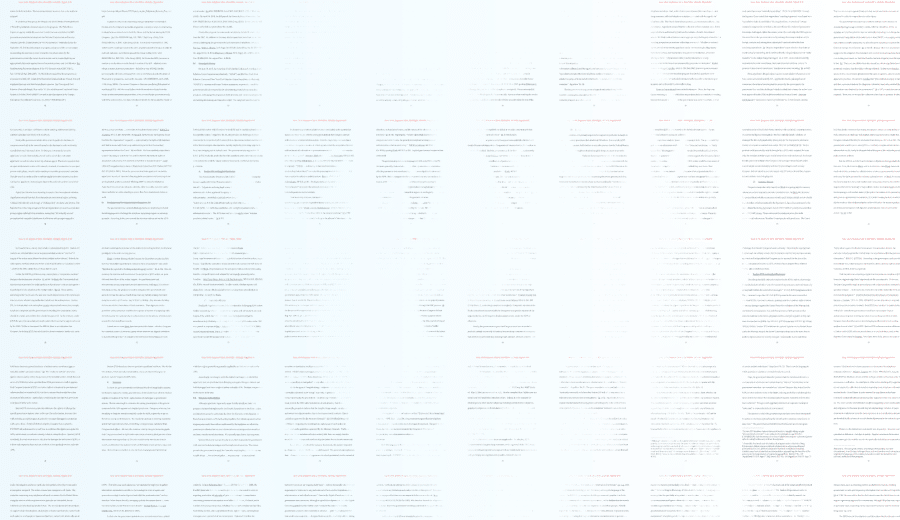 Non-fungible Tokens, or NFTs, are becoming more popular as investors and collectors seek to participate in the latest blockchain craze – and some of the prices paid for these artefacts are ridiculous. Throughout 2020 and 2021, NFTs exploded in popularity, with millions of dollars in art collections being sold as digital jpegs and some of the world's top influencers and celebrities joining in.
Also Read:  Top 10 Biggest Cruise Ships in the World

Eminem Net Worth: Career, Lifestyle, Quotes, 7 Unknown Facts