Rang De Basanti has been a critical and financial success for 16 years. Surprisingly, we're still talking about the movie, and it's still relevant after 16 years. Several aspects made the film remarkable, including director Rakeysh Omprakash Mehra, Prasoon Joshi, Sharman Joshi, and Kunal Kapoor.
The project was one of a kind thanks to Aamir Khan, Sharman Joshi, Atul Kulkarni, Soha Ali Khan, Kunal Kapoor, and Siddharth's ground-breaking performances, as well as the music by A R Rahman. Rang De Basanti will always be relevant since it deals with people's battles with the government.
This fascinating and unnerving story of a group of cynical metropolitan millennials' political awakening became one of India's most praised and talked-about films of 2006. It's both forward-looking and backward-looking, a forward-looking and backward-looking meditation on two of Hindi cinema's preoccupations: nationalism and filmmaking. 
Its fast-paced and visually stunning presentation conceals a multi-layered tale that presupposes a good understanding of twentieth-century Indian history.
The story of the 1931 martyrdom of the young revolutionary and freedom fighter Bhagat Singh and his companions Rajguru, Sukhdev, and Chandrashekhar Azad—one of India's most revered legends and the subject of a slew of recent films is told once more here.
This time, a contemporary narrative about radicalization and sacrifice is interwoven. Through the eyes and lens of a fictional filmmaker crafting a film-within-a-film, the two parallel storylines, one familiar and closed, the other emerging and unpredictable, collide. We get a sense of the movie by listening to its songs, which were and still are major hits. They will live on in our hearts and minds, just as the film does.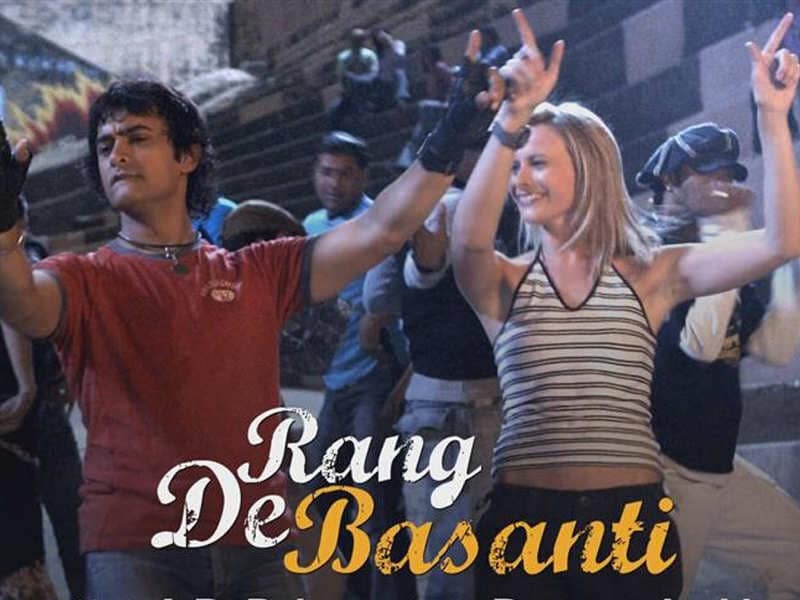 Until you form your own group of misfits, you're just a misfit. Masti Ki Paathshala introduces us to the concept of rebellion, but in the context of a way of life. Sonia's pals Sue are certain that the gang would be a good fit for the roles. The friendship that binds it all together is hidden underneath these reckless pranks. Sue is relieved because she can see right through it.
Be A Rebel is a call to everybody who believes. The drunken gang parades across the city as if spreading a message like a wildfire. You'd hear screams and cries of liberation and struggle if the words on the walls could speak. The exhilaration fades, their vulnerabilities emerge, and they begin to sense the revolution within themselves louder than ever.
Although after going into conflict with Laxman, slated to play Bismil's character, the buddies learn the lesson of brotherhood, personal differences can't be stronger than humanity itself. Sue's documentary, like the story of the universe's genesis, begins with an auspicious prayer, a reset button. After all, her motivation for filming it is to remind the world of the true essence of humanity, which is greater than hatred and injustice. Ik Onkar is a story about compassion and faith.
Rang De Basanti pours on you, coloring you in all shades of togetherness, and there are no excuses to celebrate in a land of many colors. Patriotism is not a dividing line, but rather a thread that connects people across countries and cultures, despite their differences.
The rebels identify their cause to further the larger goal of bringing the revolutionaries' stories to light. Chaos is merely another word for being ecstatic about fresh beginnings, in this case, Sue's documentary preparations.
The dynamics of Ajay and Sonia's relationship are determined by the subtle ways that love comforts you. Ajay is an air force pilot who represents the nation's responsibilities to its citizens. It's a special occasion for the group when he proposes to Sonia. The rain is carried by the winds in Tu Bin Bataaye, and the showers, well, the rains bring love and caring. The goal of love is to disseminate it all across the world. The group's hope for life is fueled by Ajay and Sonia's love.
Get your spray cans ready and graffiti all the walls with stories of the fight and the long-ago revolution. As Sue's documentary nears completion, the distinctions between the group members' real lives and the identities they portray begin to merge. Their minds aren't messed up; the system is, and they're starting to notice. They dance to Khalbali in the same junkyard, their common hangout, inebriated on the ambition to go beyond themselves.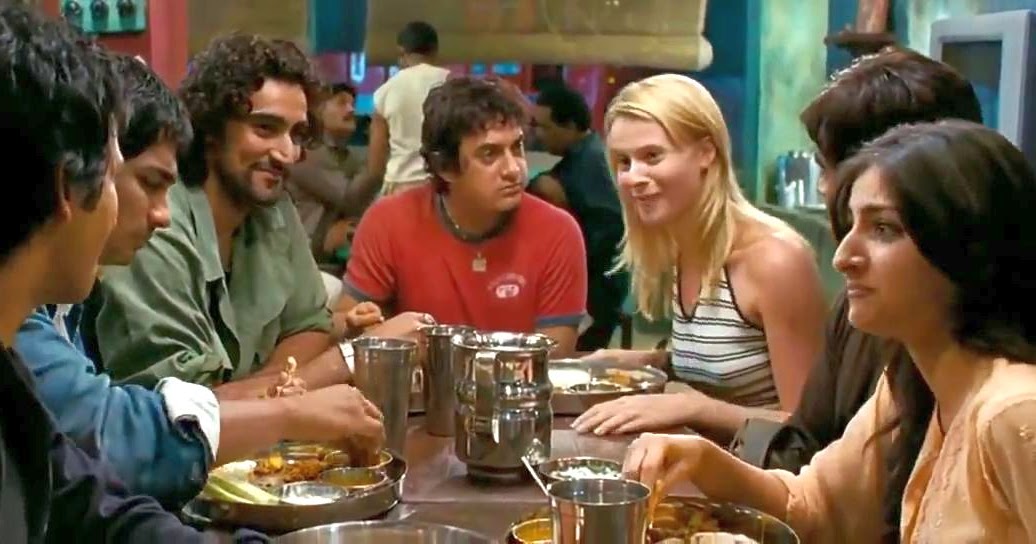 The group is crushed after Ajay's death in a plane tragedy. Sonia hasn't had any dreams in a long time. Ajay's mother, on the other hand, believes that her son is no longer alive.
She can't see him again, no matter how badly she wants to. It aches to be aware of her anguish. Rahman emotes Ajay's feelings of reminiscence with his mother, implying that he has everything, yet nothing is worth anything without her. Lukka Chuppi is also a love letter and a summons from the country to her people, two halves of one inseparable love.
The most terrifying and empowering thing is the silence before a storm. Khoon Chala is all about that. The city awakens in defiance of the establishment. Officials attribute the disaster to Ajay's carelessness as a pilot.
They opt to retaliate peacefully against the system's corruption, while the system chooses to use violence against them. Scars don't seem to matter when you're already crying blood. They stand resolute in the face of all evils. It's only the beginning of a revolution.
The reflection of your own self, Roobaroo, sets you free. You are no longer shackled by the shackles that bind people to sleep. It's a new day, and the revolution is underway. The group has resolved to overthrow the government and is willing to die for it – the corrupt officials are slain, and yells of joy fill the air as they rejoice at the opportunity to break free. The light at the end of the tunnel is bright; no prison or penalty will ever be able to take away their liberty.
Also Checkout: The Most Influential Women-Centric Bollywood Films

Source: TheBuzzPedia