Binge watch is trending as long gone are the days where we would sit in front of our Televisions sets and surf through all the channels not being able to find something to watch. Today we have an overwhelming number of platforms such Netflix, Amazon Prime, Hotstar and whatnot, with an overwhelming number of shows and movies to watch so much so, that we keep scrolling through all the option not knowing what to watch.
So today we thought of making binge-watching easy for you! Here is a list of 11 TV shows and movies that you can enjoy.
1. Modern family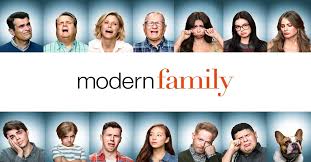 The American sitcom began in 2009 and has 11 seasons. Modern family is, in fact, a very funny take on the ever-evolving modern notion of a family featuring nuclear, blend and same-sex families and the everyday challenges faced by them. You can binge-watch it now on Hotstar Premium. 
2. Friends
Okay! So Friends is probably the only show that must have been recommended to you every now and then and you probably already know that it is about six friends and the issues with dating amongst themselves and others. Almost everyone has watched this at least once but if you're still among the rare 1% who hasn't watched it then please do! Watching it is a different experience altogether. The show is available on Netflix for you to binge watch. 
3. Bulbbul
The film is a fresh perspective on the archetype of a Chudail (a supernatural female being perceived to be evil) and explores the theme of violence on women through the story of a child wedded at a young age to a much older man who grows up to be a mysterious woman. The movie is available on  Netlfix and is a must binge-watch entry. 
4. Boys Over Flowers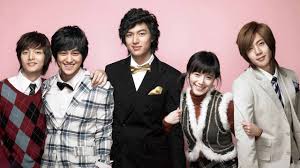 If you're into feel-good high-school dramas and romantic comedies then this is what you need to watch. Boys Over Flowers is a South Korean show that aired in 2009 and it is about 4 super-rich guys who go to an elitist school, owned by the family of one of the guys whose power in the school is challenged by a poor transfer student. It is one of the most popular Korean shows and for all the good reasons. You can find it on Netflix.
5. Derry Girls
Derry Girls is a British Sitcom, which is set in the 1990s Northern Ireland's town named Derry. It is a story of Erin, her cousin Orla, Michelle and Clare who are joined by Michelle's cousin James in their all-girls' missionary school. The show is not only entertaining but also informs you subtly of the British-Irish conflict in the 90s. You can stream it now on Netflix.
6. Aarya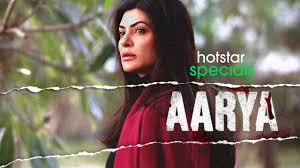 Aarya is an Indian Crime Drama Web-television series based on the Dutch drama series Penoza by Pieter Bart Korthuis starring Sushmita Sen in the titular role. So the first reason to watch it is that the show is Sushmita Sen's come back among many other reasons to watch it. The show is about Aarya Sareen whose family life is exposed to great danger because of the greed, the family is involved in. Getting caught in something Aarya hated the most is what the show is loosely about. You can stream the show on Hotstar Specials. 
 7. H

e's not just that into you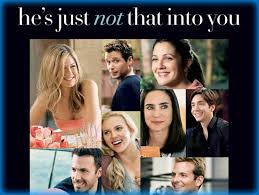 The 2009 film, described as a rom-com is much more than that. The film is an adaptation of Greg Behrendt and Liz Tuccillo's self-improvement book of the same name published in 2004 is about romantic relationships and the stoic reality behind them. The film is available on Netflix.
8. The Boys
This Amazon original series follows the very vivid character of the comics as it tells the story of a world where superheroes are a real thing, but rather than accepting that with great power comes great responsibility, they are completely corrupted by power. The show is available on Amazon Prime and will definitely hook you up if you're into superheroes. We highly recommend binge-watching it. 
9. Hannibal
Bryan Fuller's gothic psychological-horror series Hannibal, starring Hugh Dancy and Mads Mikkelsen documents the odd relationship between FBI profiler, Will Graham and forensic psychiatrist, Dr Hannibal Lecter, the cannibalistic serial killer destined to become Graham's most cunning enemy as he pushes Graham's frail sanity to the margin in an attempt to make him a killer too. The show is available to binge-watch on Amazon Prime. 
10. Stranger Things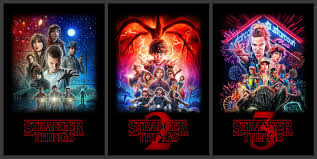 So, in simple words, Stranger Things is a show about a bunch of nerdy kids who are actually all very cool, cool enough to fight "stranger things" when one of the kids is caught by them. The show is full of thrill and suspense and is sure to keep you hooked. The show is available on Netflix. Start binge-watching now!
11.

Four Weddings and a Funeral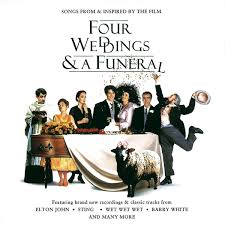 The movie follows the character of Charles played by Hugh Grant and his four friends and how the relationship changes between them over the course of four weddings and a funeral. It is a classic rom-com that is always fun to watch. It is available to watch on Amazon Prime Video. 
For more such content, keep checking our entertainment section.
Read: 10 Romantic Movies With Tragic Endings
Also Read : Tom Cruise Net Worth: Career | Lifestyle | 8 Unknown Facts | Famous Quotes
For more, like us on Facebook or follow us on Twitter, Instagram  and Telegram