Naseeruddin Shah, a name which is a very well known substitute for immensely talented acting has turned 70 today. Naseer Sahab has played a significant role in the Indian film industry. Coming from a theatre background, his acting skills have absolutely no match. The essence his dialogue delivery holds is something very rare, especially in the era where stars are made and not actors.
His voice showers royalty and so does his actions. He is, without any doubt, one of the finest actors we have in our industry today. His talent has such versatility that he has given the Industry more than 100 films, out of which each one is extremely worthy to cherish. He started his film career in 1975 with the film, Nishant. Ever since his cinematic appearance has been appreciated.
Today at his 70th birthday, we at TSA want to talk about some of his works, but to choose a few among so many is too tough and we are sure, we won't be able to give justice to his work. Hence, we decided to talk about his short films. Just like a short story is tougher to write than writing a novel, Similarly, it is tough to make short films and equally tough to act in them because you have limited space and time to tell the tale. But with Naseer Sahab's immense talent, it isn't surprising to see him acing the short films too.
He has appeared in a few short films till now starting from 2016. He appeared as an actor in most of them and to others he lent his soulful voice like "Pinjra" where his recitation of the poetry in the background made the story so impactful that it was praised by everyone.
Some of the short films in which Naseer Sahab acted in pivotal roles are Interior Cafe Night, Rogan Josh, The Wallet and the latest, Half Full.
Interior Cafe Night
It is a 13-minute long film starring Shernaz Patel, Naveen Kasturia and Shweta Basu along with Naseer Sahab. It is directed by Adhiraj Bose who has excellently pictured the tale of the two long lost lovers meeting after decades with a parallel story of a young couple experiencing the parting. Naseer Sahab has shown emotions in such a relatable way that every viewer feel a lover in his heart rejoicing at the happiness of Naseer Sahab's character.
And his performance is no surprise to the viewers who have seen him projecting the same warmth on the big screen, several times. Apart from Naseer Sahab, this one scene long film has brilliant actors and a lovely story to tell, all this makes it a must-watch. If you have watched it already, you must be knowing what we are talking about. If not, then don't waste another minute and head to youtube and watch the film.
The Wallet
This 14-minute long film is yet another film which portrays a similar tale like Interior Cafe Night. Here too the long lost lovers meet after decades and the biggest barrier in their love story was played by time. They were re-united by a wallet which belonged to Samar, played by Naseer Sahab. The tale is a simple, sweet and moving story, which is beautifully written as well as pictured and is a lovely watch, for sure.
Rogan Josh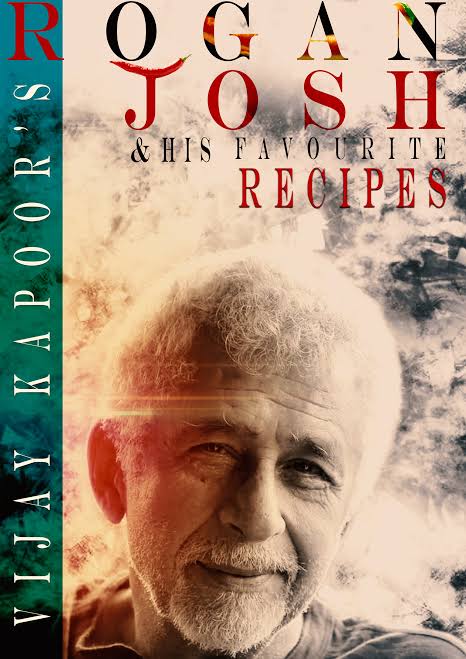 This 17 minutes long film is dedicated to those who lost their loved ones during the terror attacks in Mumbai on 26th November 2008. It has a very unexpected end and it leaves you in long lost thoughts. Again, like Interior Cafe Night, this too has great performances by Naseeruddin Shah, Avantika Akerkar, Shishir Sharma and others. Naseer Sahab again plays his part with so much conviction that viewers don't feel detached for even a second.
The melancholic feeling this film leaves the viewer with is so comfortable that it is a complete treat to watch. Naseer Sahab's character, Vijay shows the feeling of utmost regret and even though most of us haven't shared that sort of regret in our lives still we feel connected and a feeling of catharsis is left behind with us. It gives a very important message that "life goes on, even after it's over." The film is available on youtube for free.
Half Full
Like other short films of Naseeruddin Shah which are available free on youtube, this one is streaming on the digital platform, ZEE5. It is an 11-minute long film staring Naseer Sahab and Vikrant Massey. It is apt for the current times, more than ever. Naseer Sahab in one of the interviews said that the film will give hope to people in these times of loneliness.
The film deals with the grave subject of depression and suicide. Naseer Sahab's character has an aura of mystery in it which also brought a surprising end to the film. His character's perspective altered the perspective of the depressed character, played by Vikrant. As said earlier it is very apt to be watched in these days where we all are struggling with some sort of mental illness in our lives. It can provide an element of clarity, motivation and positivity. Truly worth watching. Subscribe to ZEE5 and give it a watch, you won't be disappointed.
https://www.zee5.com/movies/details/half-full/0-0-147683
Also Checkout: 10 Unforgettable Quotes From Naseeruddin Shah That Will Change Your View Of Life

Also Checkout: Bollywood movies that are based on Novels