New York City  Mayor Bill De Blasio asked the residents to cut their power usage referring to the heat emergency at a press conference on Wednesday afternoon. He said "We are now experiencing a heat emergency, and we need people to take immediate action.
We have a real challenge on our hands. So, here's the message to all New Yorkers: Immediately reduce the use of electricity in your home or in your business. This is serious stuff" reported the newspaper Independent.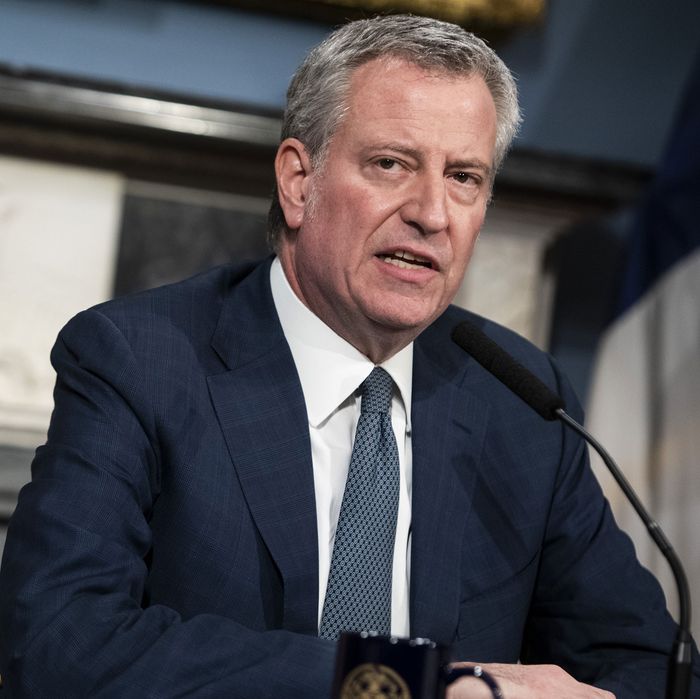 An alert was sent to everyone's phone at 4:15 Pm which read "Conserve energy: NYC is urging all households and businesses to immediately limit energy usage to prevent power outages as the intense heat continues.
Please avoid the use of energy-intensive appliances such as washers, dryers, and microwaves. Limit unnecessary use of air conditioning." reported The New York Times.
This was the first time that an emergency alert in this way has been seen to be received by the people in the city. And it came as a  result of the fourth day of extreme heat outrage in a row. 
Temperatures were seen to cross a range of 80s and 90s in the four days tweeted the National Weather Service. And La Guardia Airport even saw a record of 100.  
Mr. de Blasio said that the president of Con Edison that is responsible for the functioning of the city's power grid said to him that the electric systems might collapse soon if people did not reduce the electricity usage as soon as possible.
NYC's official emergency notification system even tweeted this to have a mass outreach of the message. It also adds their contact details in case someone sees misuse of electricity to notify them.
However, people had been quick in responding online to these alert notifications. Their response is surfacing online stating that there were better means of conserving power which also includes shutting the electricity off public places like Times Square for a requisite amount of hours rather than asking them to switch off their air conditioners. 
Alex Abad-Santos, a resident wrote: "Not New York City sending me an emergency alert telling me to turn off my AC when Times Square is lit up like she is."
"NYC's mayor just told us to turn off our air conditioners. The brands of Times Square are still blazing and consuming. These are screenshots of live webcams taken just now," wrote another resident. 
Another resident responded "NYC sending a text to residents to turn down the AC while leaving Times Square lit up is a great example of how the "individual responsibility to stop climate change" has been pushed to redirect our focus away from the corporations & failed government policy causing the most harm," wrote another person. 
Allan Drury, a spokesman for Con Edison said that due to the extreme heat the electrical power consumption rose from 10,058 megawatts at 9 a.m. to 12,065 megawatts at 4 p.m.
However, after the emergency notification was sent, the consumption started reducing and it reached 11,947 megawatts at around 5 Pm. And it continued to reduce throughout the evening. 
Mr. Drury informed that the peak temperature recorded on Wednesday crossed even the highest temperature recorded in 2020 in July at 11,740 megawatts. 
While the North West Pacific has been facing real trouble dealing with the heat waves even New York City was not saved from it. Climate change has made it difficult for most places to deal with the heat. A report by The New York Times says that the cities in the US might not be prepared for such a climate outrage.
Also Read: Kerala's Silver Line Project: A Potential Environmental Disaster