According to the Ministry of Environment and Forests and Climate Change (MoEFCC), Orissa diverted 4,514 hectares of forest land for non-forest usage last year, which is the highest in the country.
The state has also left Madhya Pradesh behind in the forest diversion chart. 
Orissa is known for its large forest cover amounting to 51,619 sq km of area.
It has the fourth-largest forest cover in India. In a short span from January 1 and November 6, 2019, the state diverted 4,514 hectares of forest land (for 14 cases) which is nearly 40 percent of the total forest diversion in the country.
Next to it, Telangana diverted 2,055 hectares of forest land. 
In 2018, Madhya Pradesh topped the list by diverting 6,748 hectares of forest land for 21 cases. In the very next year, the state recorded a reduction to 795 hectares of forest land.
However, Orissa which was in second place by diverting 4, 453 hectares of forest land for 21 cases, only worsened its condition by observing a steep rise.
In fact, between 2014 to 2019, Orissa has diverted over 15,070 hectares of forest land for non-forest purposes, says a report submitted to Rajya Sabha.
The state has been increasingly promoting mining and industrial projects which has majorly influenced and consumed forest resources.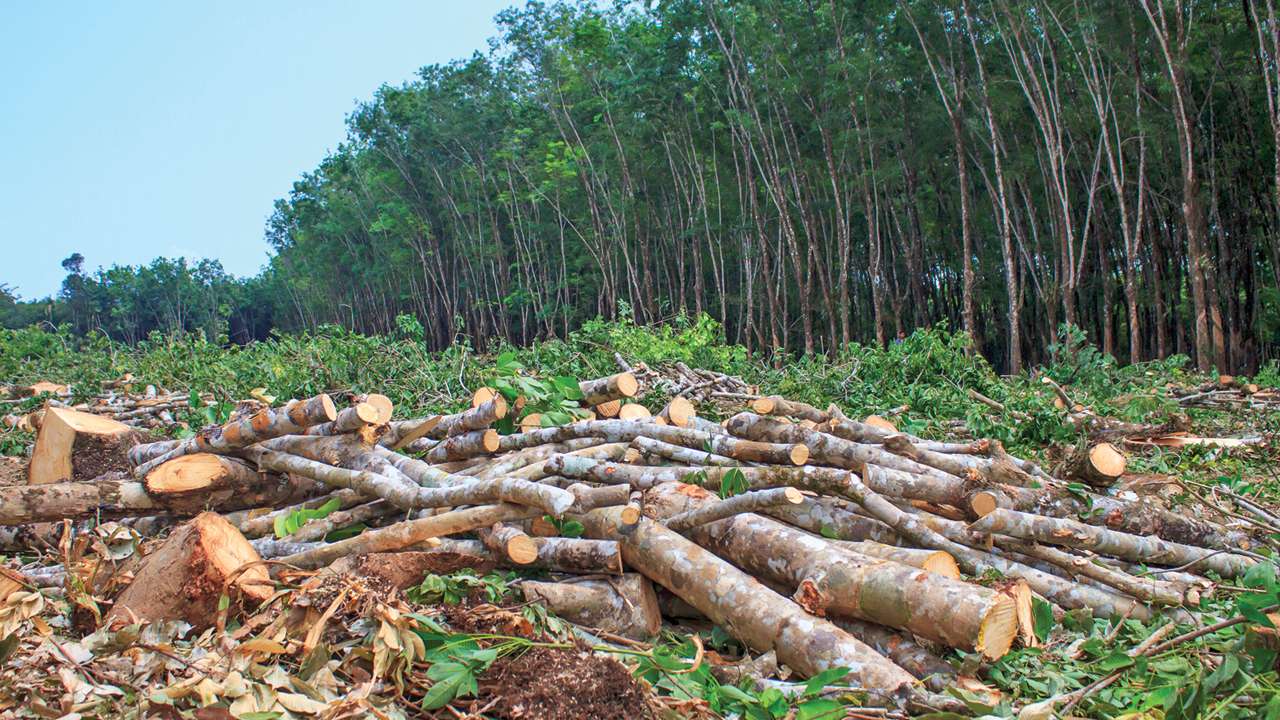 Though Orissa has seen an increase in the forest cover according to the India State of Forest 2019, by 274 sq km that is from 51,345 sq km in 2017 to 51,619 in 2019.
However, it has only been with regard to the moderately dense forest cover. The real dense forest cover which bears significance in maintaining the ecosystem balance and wildlife rose barely by three sq km. 
A senior Forest officer of the State commented, "Besides, very little is gained by the afforestation and plantation schemes, which are a poor substitute for the forest land lost."
According to the annual activity report-2019-20 of the erstwhile Forest and Environment Department (now Forest, Environment and Climate Change) published in March 2021: 
Most of the forest land (28,409 hectares) was diverted for 186 mining projects

10,652 ha for 84 irrigation projects

4,405 ha  for 29 industry projects

4,339 ha for 70 transmission projects

3,865 ha for four defense projects

2,433 ha for 20 railway projects

101 ha for exploratory drilling of minerals in forests

846 ha for small public utility projects of the state government
(Data from DownToEarth Report)
Because of the disastrous impact of this forest diversion in the state, the government has provided large-scale support in the form of afforestation schemes.
According to the MoEFCC report, the state was transferred Rs 5,933crore from the National Compensatory Afforestation Fund. 
Biswajit Mohanta, an environmentalist, accused the government of being negligent.
The amount of effort they put to recover the lost area of forest is not enough.
At least two and ten times of tree felled in the non-forest and forest areas, respectively, should have been grown by the agencies according to the guidelines, he added.
Moreover, Sanjit Patnaik, director of South Orissa Voluntary Action, a Koraput-based non-profit, raised his concern about the livelihood of the forest dwellers who depended upon small forest produce for their livelihood.
Also Read: