Pentagon announces competition to develop new AI programs-
The Defense Advanced Research Projects Agency (DARPA) has announced a competition for companies to provide new Artificial Intelligence (AI) platforms to help identify and seal holes in national cybersecurity.
"In the AI Cyber Challenge, our goal is to again create this kind of new ecosystem with a diverse set of creative cyber competitors, empowered by the country's top AI firms, all pointed at new ways to secure the software infrastructure that underlies our economy," DARPA Outreach told Fox News Digital.
"Ultimately, we want to see the best and the brightest cybersecurity, computer science, program analysis and AI and machine learning from across industry and academia come together to participate in this challenge."
DARPA announced the challenge at Black Hat USA 2023, calling the competition the AI Cyber Challenge (AIxCC), which will last two years and involve multiple rounds of qualification and competition for a $4 million prize.
COLLEGES SCRAMBLE TO 'CHATGPT-PROOF' CLASSES AS CHEATING SURGES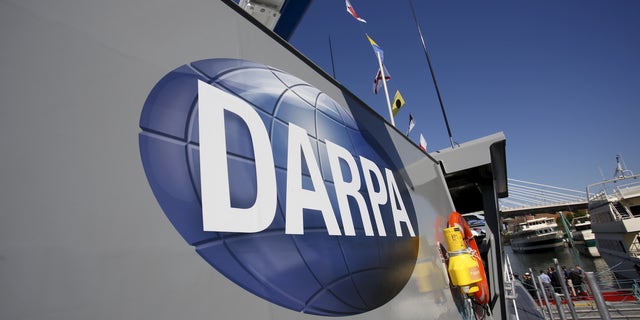 Competitors will develop and submit platforms that DARPA and the Biden administration hope can identify and fix bugs in various systems, such as the energy grid or transportation systems, which bad actors might abuse in an attempted cyberattack.
The teams will have two tracks to choose from: the "Open Track," which includes no upfront funding, and the "Funded Track," which will grant $1 million to seven small businesses so they can compete in the initial phase of the challenge.
DARPA expects to attract interest from major developers, including Google, Microsoft and OpenAI. Of the initial teams, 20 will qualify for the semifinals, from which five will advance to the final in 2025.
WHAT IS ARTIFICIAL INTELLIGENCE (AI)?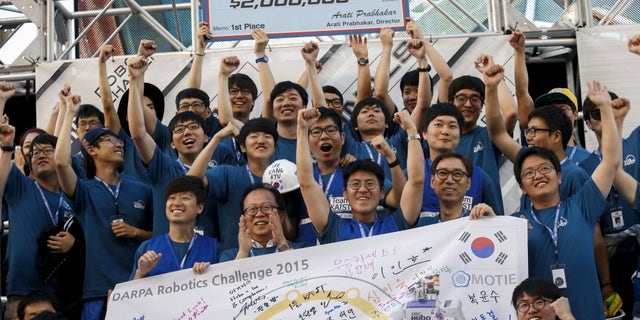 "This is one of the ways that public and private sectors work together to do big things, to change how the future unfolds," Arati Prabhakar, director of the White House Office of Science and Technology Policy, told reporters in a briefing.
Perri Adams, who leads the program, called cybersecurity "one of society's greatest challenges" and that when "used responsibly," AI can create the "greatest impact for cybersecurity across the country and the world."
"If successful, AIxCC will not only produce the next generation of cybersecurity tools but will show how AI can be used to better society by defending its critical underpinnings," Adams said.
AI STEPS IN TO ASSIST 911 OPERATORS BATTERED BY TRAGEDY, UNDERSTAFFING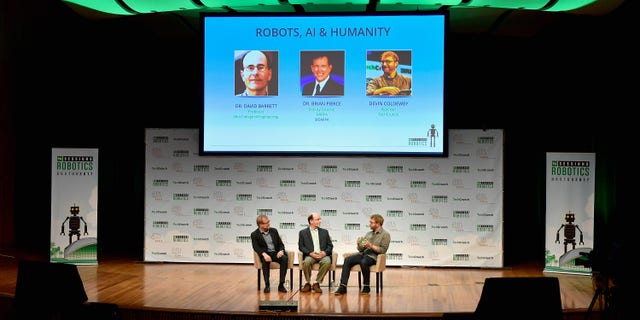 DARPA Outreach explained that it finds the challenge model a "great tool for forming new technology ecosystems" because prizes attract "an array of potential solver to tackle a problem" rather than the "usual experts."
"Unlike grants and contracts, which are awarded in the hope that the recipient will be successful, DARPA prize challenges allow us to establish an ambitious goal without having to predict who or which approach is most likely to succeed, making way for novel approaches that might otherwise seem too risky to pursue," it said.
DARPA Outreach also stressed the ability to then share resources with various communities, pointing to previous competitions that turned smaller companies into major players after their successes.
CLICK HERE TO GET THE FOX NEWS APP
"LIDAR emerged in force after the Grand Challenges; DARPA Robotics Challenge provided Atlas as a research platform, and also the open-source Robot Operating Systems," it argued.
"SubT challenge set the course for developing powerful robotics simulation tools, and Cyber Grand Challenge helped with visualization and advanced cyber reasoning systems now in commercial use."
"We also want to open the aperture to work with other individuals who haven't worked with DARPA in the past that have expertise and experience in any of these domains."
(this story has not been edited by TSA Mag staff and is published from a syndicated feed.)