Winters can be harsh and unpredictable but when snowfall starts sprinkling and makes everything covered with snow then it's no less than a sight of love. So, if you are a chionophile, it's time to put everything aside and get indulge in exploring the beauty and charm of snowfall. Here are 5 must-visit places for you if you love snow!
Pangong Lake
In the famous Bollywood movie- 3 Idiots there is a lake in the climax, which is called Pangong lake. It is located 160 km from Leh Ladakh, situated at a height of nearly 4,350m, and is 7 km wide and 130 km in length. It bags 5th position on the list of Top 5 frozen lakes in India, it's because of the 7 variety of colors which you can see from different-different angles. Apart from this, you can also see various birds that migrate from varied countries. It is a sight to behold! This lake also offers a chance to its visitor to slay winters in their best outfits and make stunning insta-stories.
Manali: Wonderful Views and Chilling Vibes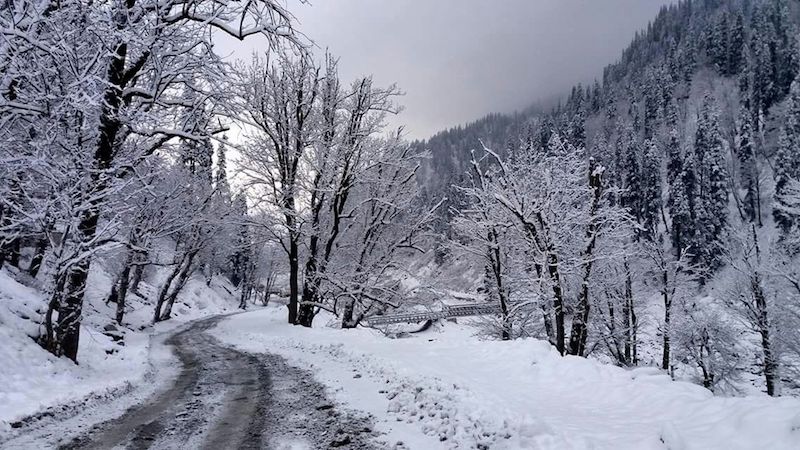 It's November end, which means soon snowfall is going rock in Manali. Manali comes in the category of top tourist attractions, also people's favorite destination to spot snowfall in Himachal Pradesh. To enjoy snowfall in Manali, one can either book a hotel/homestay in Old Manali and witness the snow forming as a blanket out on the mountains right from the window or sit in cafes with a hot mug of coffee. The adventure can also head to Solang Valley where many adventure activities like skiing.
Mussoorie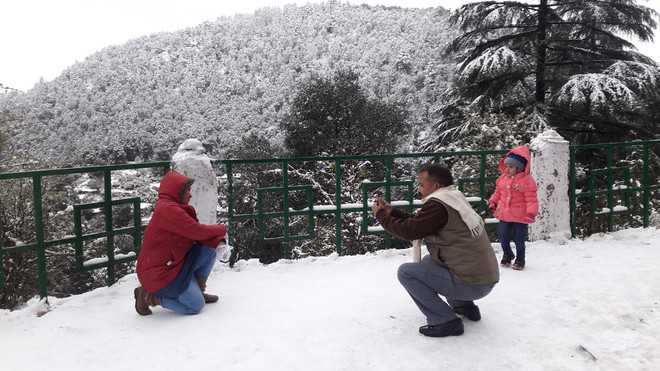 Mussoorie, a popular tourist destination. It is a perfect destination to see snowfall in Uttarakhand. But, in order to watch a good amount of snowfall, it is best to plan a visit to Mussoorie between mid-December and mid-February. It offers an incredible experience of strolling on Mall Road while it's snowing.
Gurudongmar Lake, Sikkim
Surrounded by scenic views and the beauty of Mount Siniolchu and Khanchendzonga, Gurudongmar Lake is situated at an altitude of approx. 17,800 ft. It is one of the most beautiful lakes in our country and stands at the second spot on our list of the top 5 frozen lakes in India. Also, it is the second-highest lake in India. It is believed that the water of the lake has healing powers and so, it has a religious angle as well. Magical!
Shimla
Shimla is a place that holds a kind of popularity that no other hill stations can match. Therefore, if you want to see snowfall in Himachal Pradesh then Shimla is not going to disappoint you. The best time to plan a visit is between December and February but don't get astonished if you see the city swarmed with tourists; like many others regards Shimla to be the best place for a snow experience in Himachal.
Also read:
5 UNESCO World Heritage Sites In India To Tick Off Your Bucket List!
Cuisine Culture: 6 Best Seafood Restaurant To Visit In India
Ecotourism: 9 Natural Heritage Destinations To Explore In India
10 Breathtaking Natural Wonders That You Won't Believe Exist In India
Check out our Lifestyle section to read more stories on Lifestyle & Latest Trends.