Silger village in the Sukma district of Chhattisgarh has been in news for quite some time now.
Thousands of Adivasis from across southern Chhattisgarh traveled long distances to protest against the construction of a camp of the Central Reserve Police Force. 
Protestors from all over the Bastar region joined the protest in recent months.
The region is having conflict over the establishment of security camps which are apparently going to help the cause of road construction.
Across the seven districts of the Bastar division, there have been at least 12 such protests since October last year.
The protest gathered the support of around five thousand Adivasis at its peak. However, due to the impact of Coronavirus, it is seeing a downward slope of the people.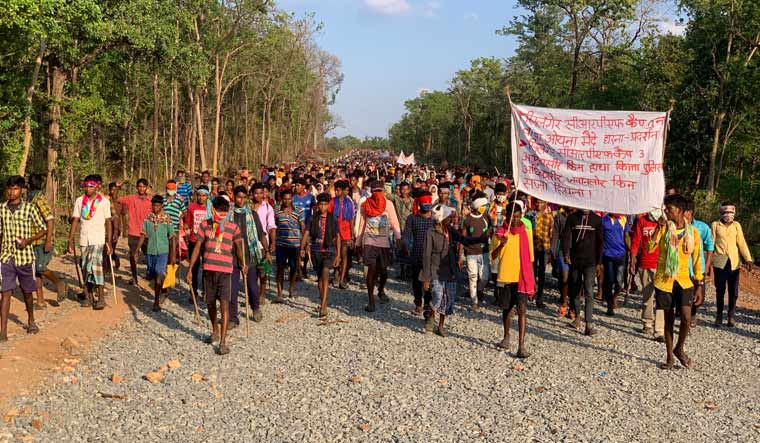 But the protest has not died down, it still has gotten the zeal and fire to continue its spirit.
Around 200 people still continue to remain on the site after 35 days of the protest started.
Chief Minister Bhupesh Baghel held a virtual meeting with select villagers to discuss their concerns, however, it has not borne any results.
The villagers are still continuing to protest though in a diminished front. 
On Sunday, the Moolwasi Bachao Manch, which has been coordinating the protests, came out with a poster announcing the continuation of the sit-in, although it will be now in a relay form and will follow COVID-19 protocols.
Such relay protests will continue till June 17 and on June 28, a mass meeting will be held at Sarkenguda, the poster announced.
After peaceful protests started against the establishment of two Border Security Force camps in Pakhanjur and Koyelibeda, where a 45-km stretch of road is being built.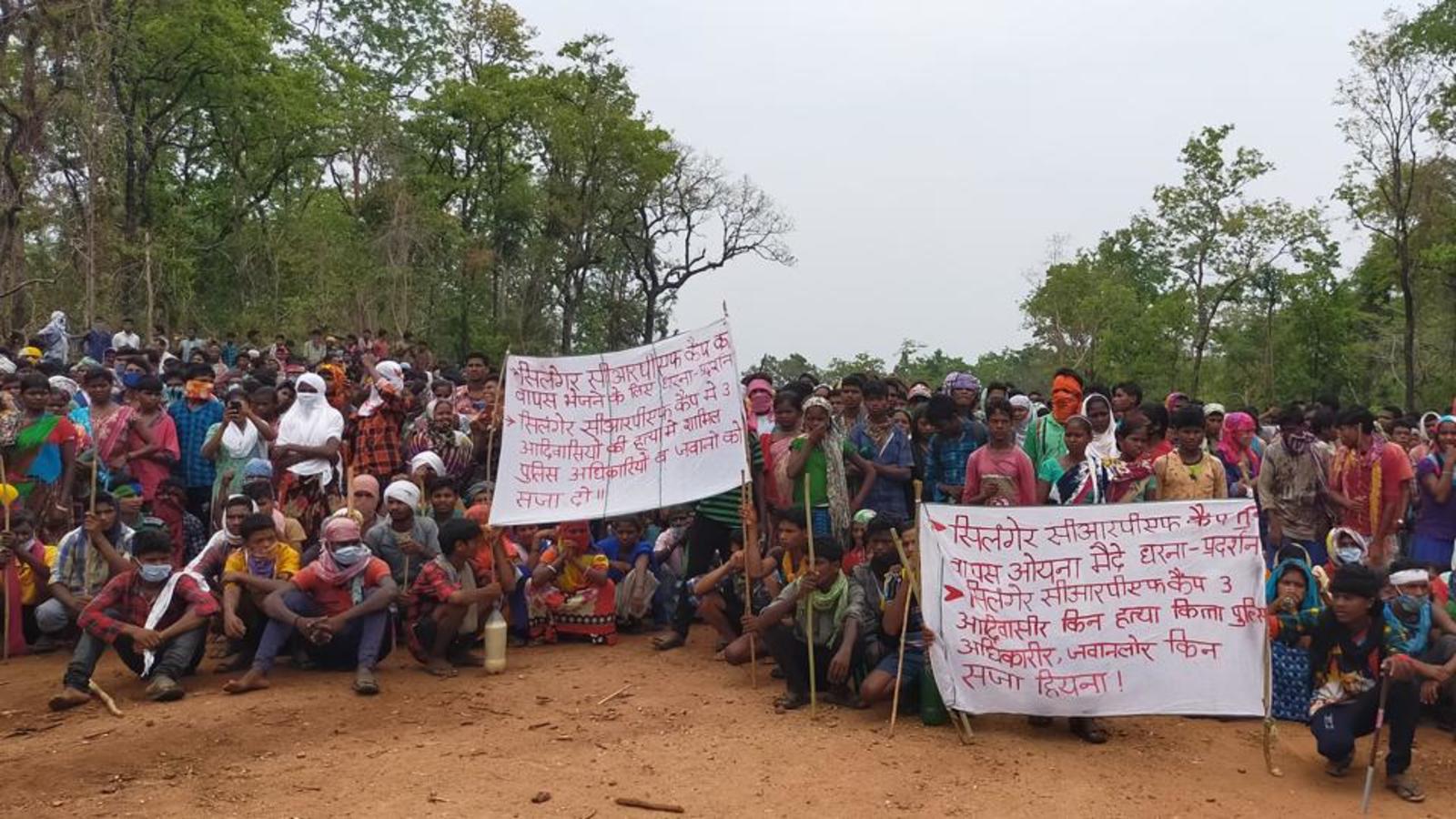 In the Kanker district, 50 elected panchayat members, including 38 sarpanches, resigned from their posts in December. 
This is not a piece of new news or an event happening for the first time. It has continued in its series of eruptions seeing protests at various sites for similar concerns.
Massive protests

happened in Bijapur district in November when thousands of villagers gathered in Gangaloor to raise their concerns against the setting up of new camps in Bechapal, for which a two-lane wide bitumen road was being constructed. 

Nearly 4,000 villagers

gathered in November at Dhaudai village in Abhujmad region of Narayanpur district, 350 km from Raipur, to oppose not only road construction, but also the establishment of an Indo-Tibetan Border Police camp in Kademeta, and the allotment of a mining lease atop their revered Amdai Ghati hill in Chhote Dongar village to Jayaswal Neco Company.
Bastar police in an official note commented upon this issue, it stated that under its policy of 'Vishwas, Vikas aur Suraksha', or trust, development and security, the force has established 14 new security camps in 2020 – one in Narayanpur, two each in Kanker and Sukma, three each in Bastar, Dantewada and Bijapur districts.
However,  media reports state a different story. In the last two years, according to it, 28 security camps have been established in Bastar.
Soni Sori, an Adivasi activist who recently legally challenged the establishment of a security camp in Potali village in Dantewada, said: "When there are provisions in the Constitution to consult the people, why is the state shunning away from its duties?
The Adivasis in the villages may be illiterate, but they are intelligent enough to understand what is good and bad for them."
On questioning why the opinion of the villagers are not taken before establishing these camps, Inspector General Sunderraj replied "No villager is going to agree to establish a camp in their village.
But we know once established, they will see the benefit, as they bring in not only more security for the villagers from the Maoists but also development, including education, health and livelihood options and of course convenience of commuting especially during health emergencies."
The villagers are not happy about the course of action taken without even asking them. The traditional village headmen including the Sarpanch and the Panch had no say in it and they are not happy about it.
Hence the protests continue. They are also suspicious that these roads are meant to be for extracting mineral resources.
Moreover, it has become concerning that the security camps, said the villagers, have disturbed the rhythms of their daily lives, and women and girls have become easy targets of sexual abuse.
On May 13, three people died when the police fired on the protestors in Silger.
The list of people who died also included a pregnant woman who got trapped in the stampede and succumbed to her injuries five days later.
A month later, with the Chhattisgarh government unwilling to withdraw the security camp and stop road construction, the protest continues.
Also Read: