Faced with a slew of sanctions, particularly in the energy sector, Russia is now exploring new markets for its energy exports. With the United Kingdom and the European Union imposing further sanctions on Russia on Wednesday, Putin's goal of controlling a 20% share of the worldwide LNG market by 2035 appears to be much more difficult to attain.
After Western capitals sanctioned Russia for its military action in Ukraine, Russian President Vladimir Putin indicated on Wednesday, April 14, that Moscow will look into alternate markets for its energy exports.
HOW DOES RUSSIA FIND ITS PLACE IN THE GLOBAL ENERGY MARKET?
GAS
According to the US Energy Information Administration, Russia is now the top gas exporter, with Europe accounting for more than a third of its market. With the Netherlands intending to stop producing oil and gas by 2050 and reducing output last year, Russia has emerged as a crucial supplier to Europe. Last year, the Covid-19 outbreak and simultaneous shutdown slammed European and worldwide markets, giving Russia even greater leverage over Europe.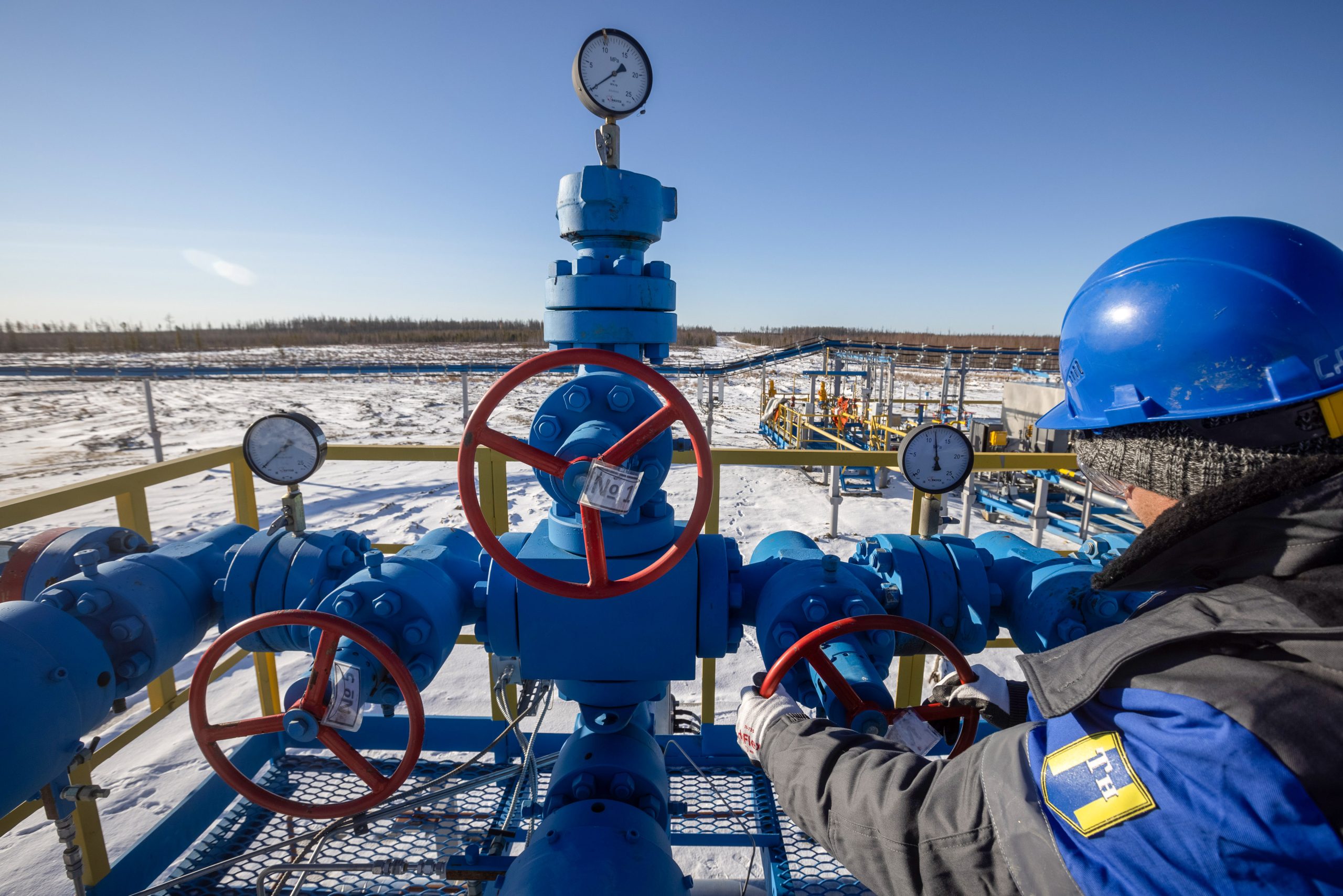 Russia's hold over the European market was demonstrated when gas prices plummeted unexpectedly in October 2021, following Putin's statements about intervening to "stabilize" the energy market.
This surge in Russia's power in the European market prompted the West to accuse Putin of attempting to score political points in 2021, an accusation that the Kremlin has refused, claiming that it just stepped in to fill a hole in the gas market. After significant thought, Russia proposed to meet with Western leaders to discuss methods to increase gas supplies. He went on to blame Europe for the gas shortage, blaming it on a lack of preparedness.
RUSSIA'S PLANS SUCCESS
In the midst of Europe's gas crisis, Russia announced a goal of capturing 20% of the gas market by 2035, increasing its annual LNG output from roughly 30 million tonnes to 120 million-140 million tonnes.
This proposal, however, was thwarted by the EU's fifth package of sanctions against Russia, which prohibited the transfer of commodities and technology essential for gas liquefaction. According to analysts, Russia will be put back many years as it tries to find out how to replace European technologies with Russian know-how.
The sanctions are also expected to have an impact on Russia's new projects, such as Novatek's Arctic LNG-2 and Gazprom's Baltic LNG, at a time when the country's gas industry is already hurting from the departure of Shell and ExxonMobil.
According to a 2021 analysis of Russia's energy exports, Moscow sent 74% of its natural gas to members of the Organization for Economic Cooperation and Development in Europe, and 13% to Asia, Oceania, and the rest of the globe.
OIL
Russia is the world's third-largest producer of oil, after only the United States and Saudi Arabia. As the third week of April began, the European Union began preparing measures to limit oil imports as part of another round of sanctions on Russia. Oil from Moscow accounts for around one-fourth of the EU's crude imports.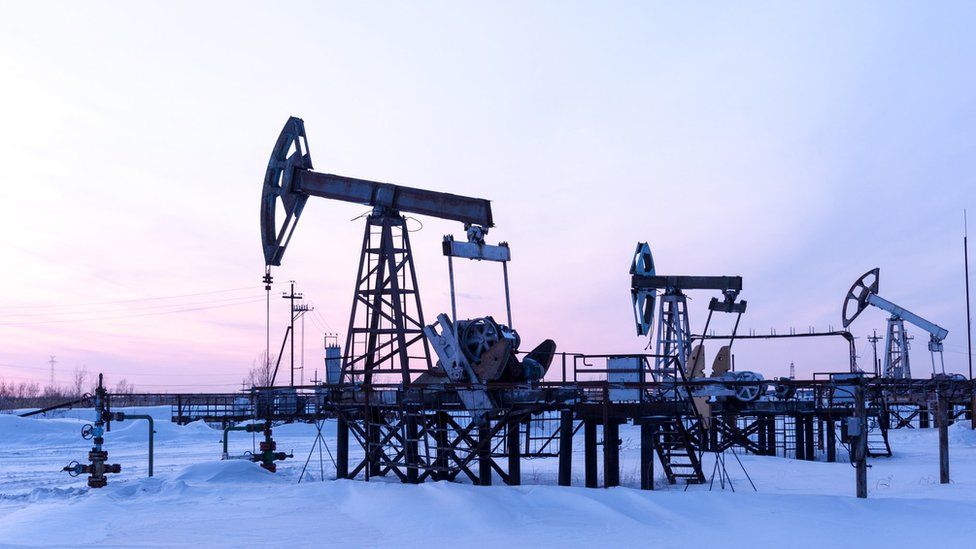 Although the proposals have not been completed, European Commission President Ursula von der Leyen stated that the penalties might include increased tariffs on Russian oil and a ban on some oil products.
DIFFICULT FOR EUROPE TO REDUCE RELYING ON RUSSIAN OIL
While the United States and the United Kingdom have put a comprehensive embargo on Russian oil imports in the hopes of cutting off a large source of money for Moscow, adopting a similar move is more difficult for Europe due to its strong dependency and might raise already high energy costs.
The problem is exacerbated by the EU's geographical dispersion and the significantly different economic powers of its 27 countries. While wealthier economies may be able to mitigate the effects of a Russian oil embargo, smaller economies such as Bulgaria and Hungary will be unable to do so since they are practically entirely reliant on Russian oil.
GERMANY'S IMPORTANT ROLE
Germany's status as the EU's largest economy has become critical in this circumstance. While sending additional arms to Ukraine, German Foreign Minister Annalena Baerbock called for a "coordinated effort to completely phase out Russian fossil fuels."
However, while Berlin supports a restriction on Russian oil, it does not favor an immediate embargo. According to a poll conducted in Germany, over 57 percent of respondents believe that Berlin must continue to import in order to prevent supply shortages and price increases. Germany's imports have already dropped from 35 percent in February to 25 percent now.
COAL
A prohibition on coal imports was included in the EU's fifth package of measures against Russia. The Russian coal import restriction will go into force in mid-August. The move is projected to cost Russia USD 4.4 billion each year, which is over half of what Europe buys from Moscow each year.

With Russia being the world's sixth-largest coal producer and coal accounting for just 6% of the EU's energy imports, the impact of the embargo on the EU is likely to be mitigated in a few months, with supplies scheduled from Australia, South Africa, and Indonesia.
EUROPE'S PROBLEMS
However, Europe, which relies on Russia for 45 percent of its coal imports, will have some immediate challenges, particularly in Germany's steel sector. Germany, the EU's largest economy, was left scrambling for gas and oil to maintain its industries soon after the embargo was announced. In reality, Germany, the EU's major importer of Russian coal, pushed the restriction back by four months. The delayed ban on coal imports is considered the simplest punitive step against Russia. Beyond a few months, the fine is unlikely to have a significant impact on either party. While Europe may meet its needs by importing coal from other countries such as the United States or India.
Also, Checkout: How Freelancers are making Bangladesh a Rich country?