Christian Bale is known for his versatility, and he has starred in several films based on the lives and experiences of real-life people. Bale has shown a commitment to realism in his performances, frequently undergoing substantial bodily modifications for parts. To retain the immersive quality of his performances, he has been known to keep performative accents throughout interviews.
Bale began acting as a youngster and has worked on projects that have been influenced by real-life personalities and events throughout his career. Bale starred in Newsies in 1992, a film based on the 1899 New York City newsboys' strike. Bale's portrayal of Irving Rosenfeld in American Hustle, a character inspired by real-life con artist Melvin Weinberg; his role as Laurie in Little Women (1994), an adaptation of Louisa May Alcott's semi-autobiographical novel of the same name, where he plays Laurie, a character inspired by two people from Alcott's life; and his portrayal of Jack in I'm Not There, a character inspired by one of six co-stars in the film.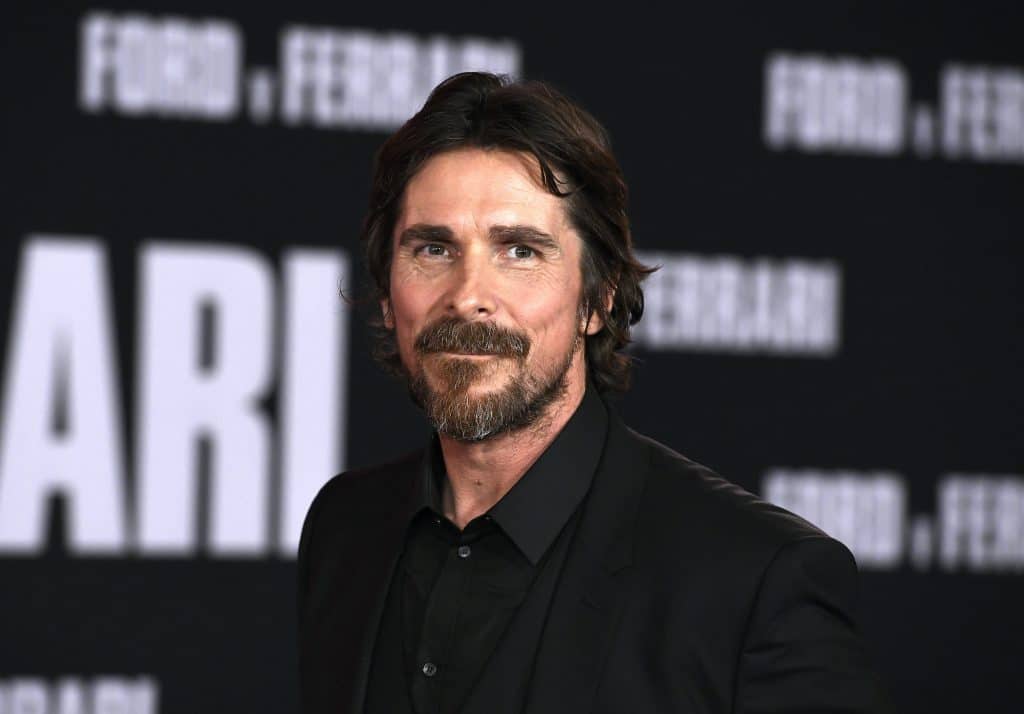 Steven Spielberg, Ridley Scott, and Christopher Nolan are among the directors with whom Bale has worked. Bale has conveyed the psychological complexity of characters in several of his starring roles. Bale is shown as Amled (sometimes written Amleth), a person from Norse folklore and the basis for Shakespeare's Hamlet, in Prince of Jutland, later dubbed Royal Deceit. Bale has also played biblical figures, such as Jesus of Nazareth in Mary, Mother of Jesus, a television film, and Moses in the cinematic epic Exodus: Gods and Kings. Of course, even in historical and biographical adaptations, films allow for some artistic licence, but here's a deeper look at Bale's direct depictions of real-life figures in movies.
1. Jim Graham in Empire of the Sun
Steven Spielberg's film Empire of the Sun is about a young British kid in Shanghai and his survival through the Japanese conquest of the Chinese capital. The film is based on James Graham Ballard's novel of the same name (stylized J. G. Ballard). Although Ballard's novel is based on his own life, he takes liberties with the plot, most notably in Jim's isolation from his parents prior to and during his incarceration. Nonetheless, the novel's – and Spielberg's – subject is based on Ballard's boyhood experience with war, which is generally credited with influencing his work in the dystopian and post-apocalyptic genres.
Christian Bale's portrayal of Jim gained widespread critical acclaim, and Empire of the Sun is widely regarded as his breakout role. Bale's career was launched by this picture, and he would return to the historical background in 2011's The Flowers of War. Bale portrays an American mortician during the Nanjing Massacre in the latter film. The Chinese adaptation is based on the novella 13 Flowers of Nanjing by Geling Yan, which was inspired by Minnie Vautrin's diaries.
2. John Rolfe in The New World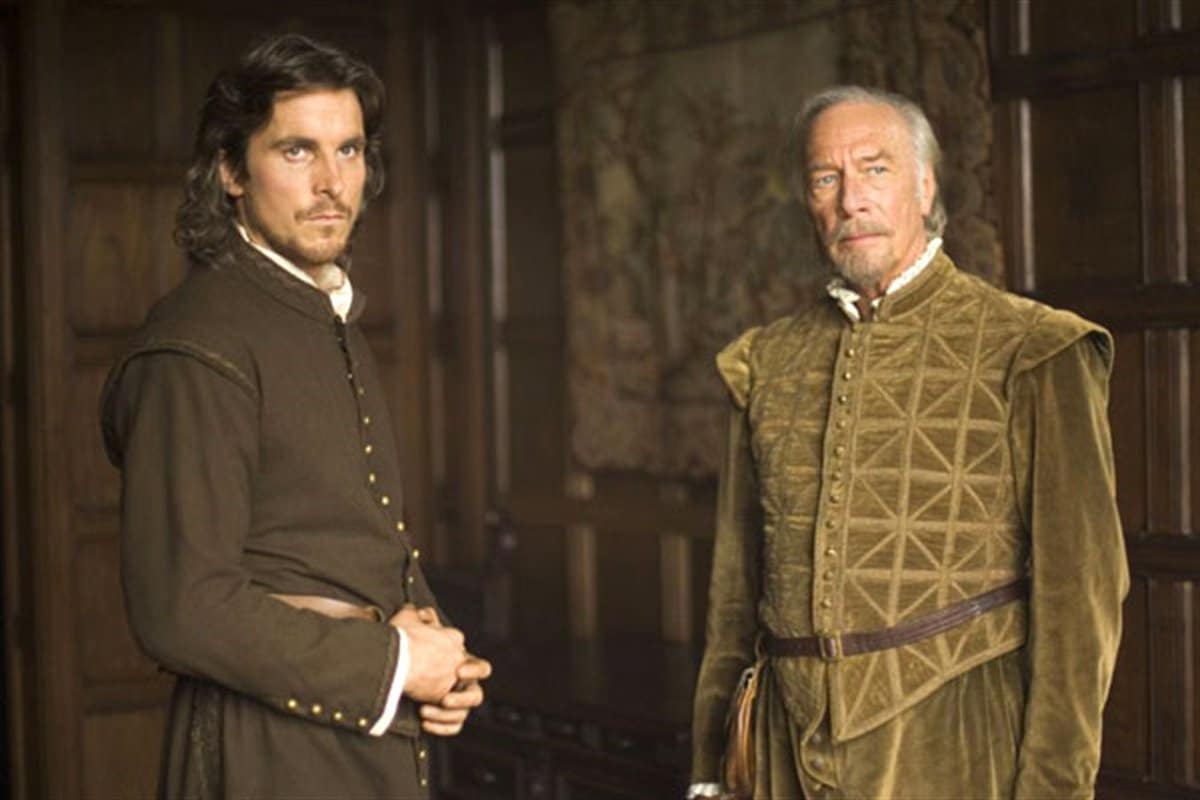 The establishment of Jamestown, Virginia as an English colony is shown in The New World. Bale plays John Rolfe, an English planter who married Pocahontas of the Powhatan tribe (born Amonute and also known as Matoaka). Pocahontas' exposure to a new culture in Rolfe's England is the subject of Terrence Malick's film.
Bale was also a part of the production of Pocahontas, an animated musical. In the Walt Disney Pictures picture, he plays Thomas, a buddy of John Smith's. Pocahontas was a commercial success and won two Academy Awards, but the movie was panned for historical inaccuracies and improper treatment of race.
3. Dieter Dengler in Rescue Dawn
Bale plays Dieter Dengler in Werner Herzog's film Rescue Dawn, which he also wrote and directed. Dengler was a pilot who was also the subject of Herzog's documentary film, Little Dieter Needs to Fly, which he wrote and directed. Rescue Dawn narrates the account of how Dengler was shot down during the Vietnam War, while on a classified mission that involved the bombing of Laos. 
Dengler survives the crash but is imprisoned as a war prisoner. Given the size of the wilderness that surrounds the prison camp, escape is regarded as a useless thought, but Dengler is a character who is willing to go to great lengths to ensure his survival.
4. Melvin Purvis in Public Enemies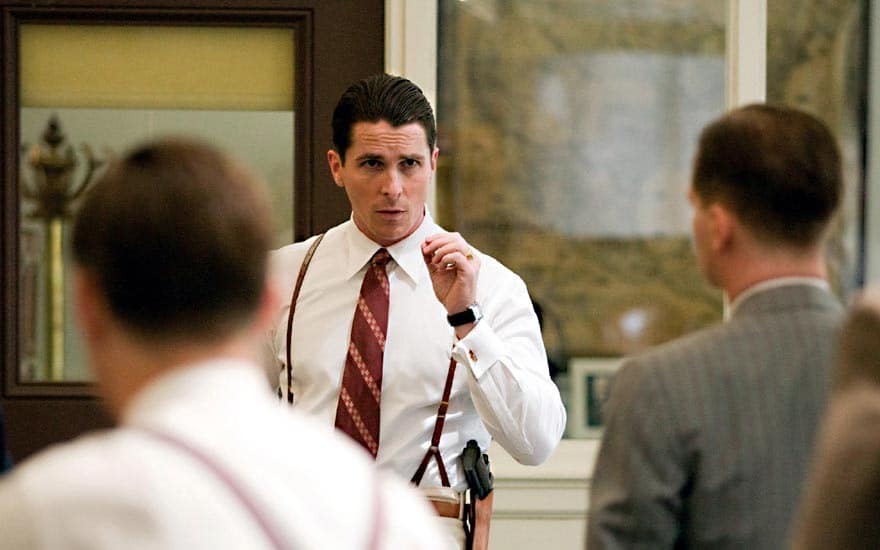 Bale plays Melvin Purvis, an FBI agent on the hunt for mobster John Dillinger, played by Johnny Depp, in the true story Public Enemies. Dillinger is the film's principal character, and his criminality is tinged with moral ambiguity. He makes his living as a robber, which he is open about, but his preferred targets are banks. 
Nonetheless, under the letter of the law, Dillinger is a high-profile criminal, and Purvis is entrusted by J. Edgar Hoover to bring him down. Although the plot of Public Enemies is not fully historically accurate, both Dillinger and Purvis were real-life personalities.
5. Dicky Eklund in The Fighter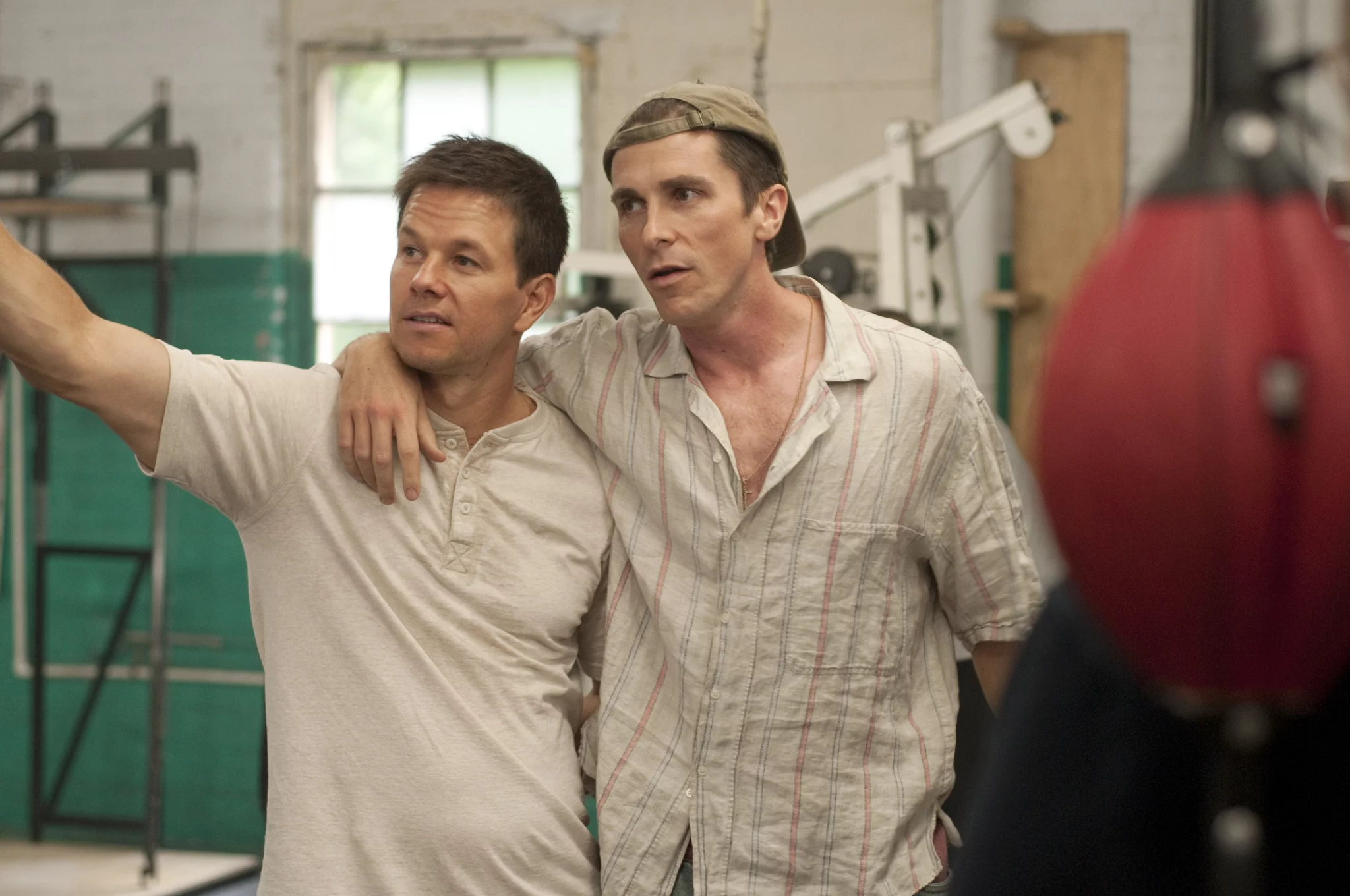 Micky Ward, played by Mark Wahlberg, is a professional boxer trying to escape the shadow of his brother, Dicky Eklund, played by Christian Bale. Dicky was a successful pugilist in his day, but now works as Micky's trainer and lives a troubled life. The biographical sports drama focuses on the two's sibling bond, as well as subjects such as ambition and addiction. Bale received Best Supporting Actor at the 83rd Academy Awards for his depiction of Dicky.
6. Michael Burry in The Big Short
The Big Short stars an ensemble cast and tells the story of how a small group of investors discovered flaws in the US mortgage market and so predicted the financial crisis of 2007-2008. Bale was nominated for another Academy Award for his performance as Michael Burry. 
Burry formed the hedge firm Scion Capital, and The Big Short tells the story of how he realised the flaws in mortgage composition and decided to gamble against the housing market. Bale and Steve Carell's performances improve Adam McKay's film, which uses the black comedy genre to explore the issue of corruption and is directed and co-written by him.
7. Dick Cheney in Vice
Bale also starred as Dick Cheney in Adam Mckay's Vice, which was directed and written by him. Dick Cheney is a politician who served as the Vice President of the United States during George W. Bush's presidency. Cheney's massive acquisition of power is charted by Vice using insider information. 
Bale goes through one of his characteristic physical transformations for the picture, gaining a significant amount of weight for the role. While this film by Adam McKay and Bale did not receive the same critical acclaim as The Big Short, it did earn Bale another Academy Award nomination, this time for a leading part.
8. Ken Miles in Ford v Ferrari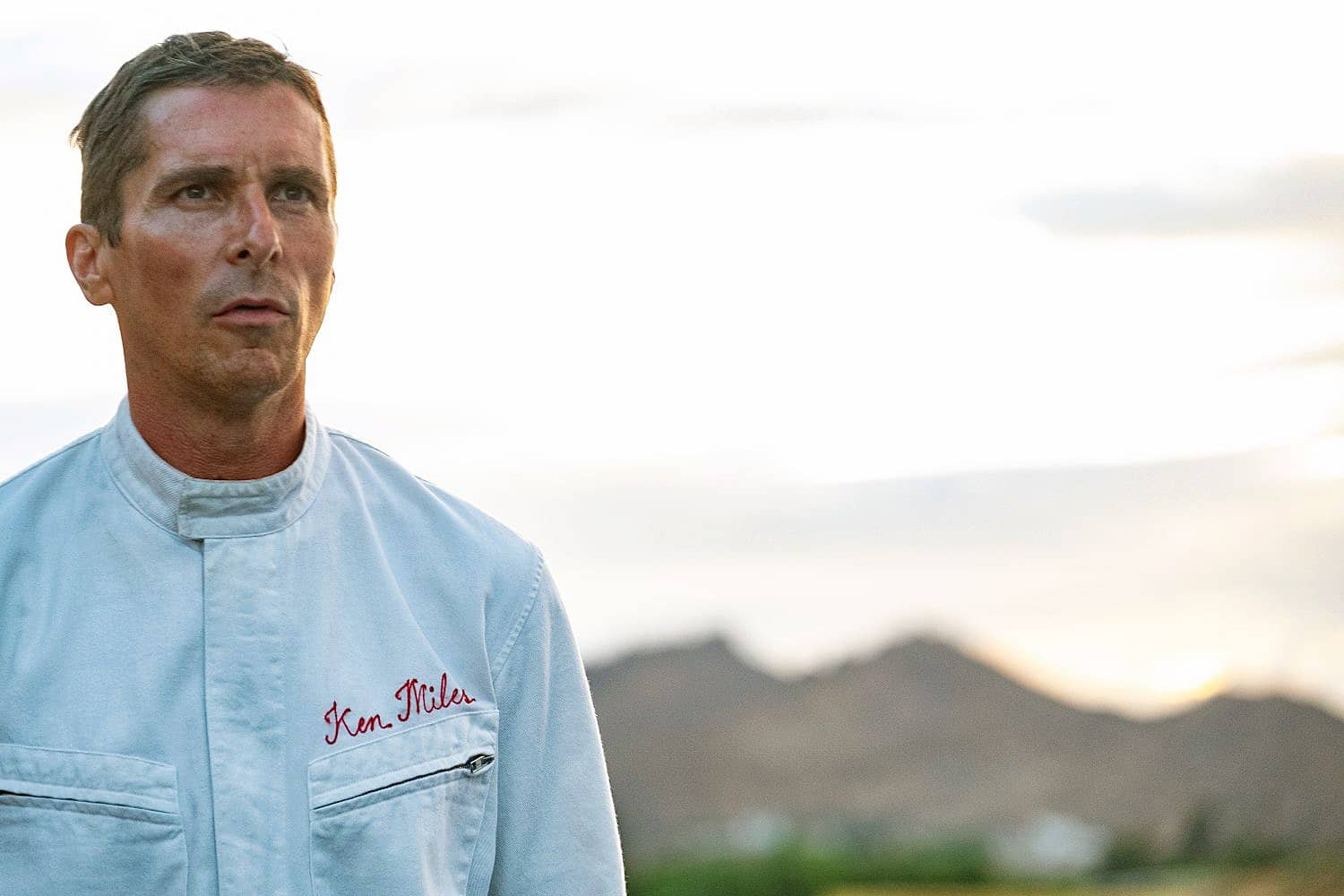 The biographical drama Ford v Ferrari (also known as Le Mans '66) is directed by James Mangold and stars Christian Bale and Matt Damon. Bale plays Ken Miles, a talented but obnoxious racing driver backed up by Damon's Carroll Shelby. Shelby's racing days are over, but he is still a well-known car designer who is hired to help Ford's racing branch become a competitive force. Miles' tenacious love of racing, as well as his often abrasive nature, are both highlighted by Bale's portrayal.
Also Checkout: 10 Most Underrated Movies On Amazon Prime