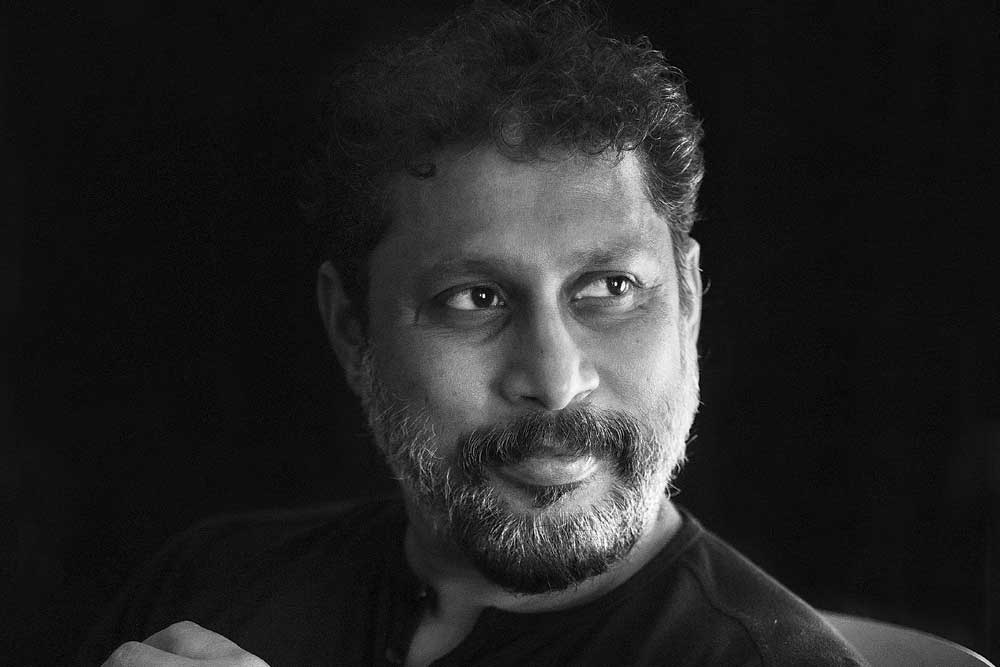 The filmmaker, Shoojit Sirkar had to draw the ire of the theatre owners for his decision of direct-to-digital release of his film Gulabo Sitabo, the story of a 'Izaatdar Janab' (Amitabh Bachchan) and his 'Anokhe Kirayedar' (Ayushman Khurana).
The film is written by Juhi Chaturvedi and is scheduled to release on Amazon Prime on June 12. Movie trailer gained 14,205 Million views in just one day. It is out on youtube now.
In his latest interview, Sirkar elaborated a bit more on his decision. Sircar said when he read INOX's statement that intended to warn him against 'retributive measures', he 'understood their point of view' and said, had he been in their place, he would have been upset too. 
He also pointed out that he has had a history of his films not getting released and gave an example of Shoebite. Shoojit Sircar's 'Shoebite' starring Amitabh Bachchan is a film that never saw the light of the day and got caught in the hollow spiral of development hell. Hollywood has this fancy term for occupational hazard, some sort of production limbo that a movie gets stuck in. They call it Development Hell.
Further on, Shoojit Sircar mentioned that he was impressed with the way Amazon Prime authorities said that they would promote his film like a big cinema release in over 200 countries in multiple languages according to a news portal.
"Everyone stands to lose with the delay of the film. My nature is such that when my film is ready, I desire a release as soon as possible and make it available to the audiences," says Sirkar.
"I thought that since the film is ready — and I don't know when cinemas will open — it was a very apt decision and once you've made a decision, there can be no scope for fear. Digital is going to be co-existing with cinema. It is already the future. Spare me the guilt! Movie theaters will never go out of fashion, says the filmmaker.
Shoojit Sircar is among the contemporary crop of filmmakers who are redefining Indian cinema and known for his off-beat ideas of film making which people would not talk about in their drawing rooms. From "Piku" to "Vicky Donor", the director could be seen dealing with taboo subjects such as 'constipation' and 'sperm donation' which were equally off-beat, bold, and commercially successful.
Films like Pink (2016), Madras Café (2013), Piku (2015), Vicky Donor (2012), and October (2018), had already earned Shoojit Sirkar his spurs in Bollywood.
The director is all set to roll out his next project titled "Sardar Udham Singh" starrer 'Vicky Kaushal' in (2021) which was to be released on the birth anniversary of Mahatma Gandhi on October 2, 2020.
In fact, six more films in five different languages for Amazon Prime users are in the row.
One of the additional to be released films on Amazon Prime is Anu Menon's Shakuntala Devi, a legal drama with Vidya Balan in lead, with release dates yet to be announced. Other movies are from Tamil, Malayalam, Kannada, and Telugu cinema.
Prime Video with its deep penetration in India, with viewership across over 4000 Towns and Cities, and its world-wide reach in more than 200 countries and territories, will give a large global release footprint to these films. 
Picture credit: Bollywood bubble
Also Checkout: A Heartfelt Letter To John Keating

Also Checkout: Top 10 Richest Actors in the World | June 2022 Updated