Steve-O has done it again — and was detained after pulling off another precarious stunt.
The "Jackass" star announced Friday that he'd leapt from London's Tower Bridge the day before. He landed in the River Thames, only to be met by police. Steve-O said they were "totally cool," however, and that they understood he was merely promoting his latest special.
"When I jumped off the bridge, I expected I might get in trouble, but I knew they couldn't deport me because I'm British," the daredevil, who was born Stephen Glover in London's Wimbledon district, told Entertainment Weekly on Friday.
Steve-O was previously arrested for scaling a 100-foot crane in Los Angeles to protest SeaWorld and its alleged animal abuses. He says he wasn't nervous to jump off the Tower Bridge, however, as he'd pulled that one off before.
"I knew I could do it because I did the exact same thing almost 20 years ago," Steve-O told Entertainment Weekly. "It got a little bit of press 20 years ago, they said I might be charged, but this time, the cops were swarming me by the time I got out of the water."
"It was maybe more of a police response than was necessary, but bless their hearts because they were so nice," he continued.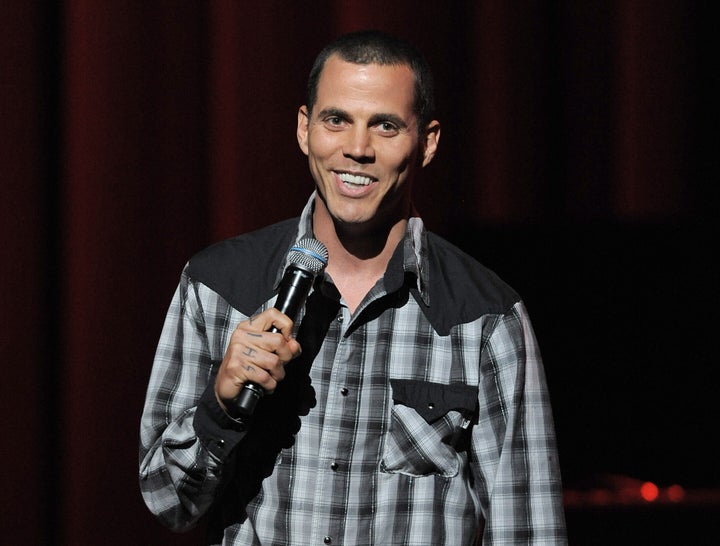 Steve-O is currently nearing the end of his "Bucket List" tour dates in the U.K., which end July 14 in London with a live taping. A graduate of the Ringling Bros. and Barnum & Bailey Clown College, he seemed to find some humor in Britain's bobbies.
"It was pretty funny because the cops were on the other side of the gate, but as soon as I got out of the water, I was already behind bars," he told EW. "It was funny and symbolic. It took them quite a while to … open this gate and then the lock just wasn't working."
Steve-O said he was only detained because a sizable crowd started forming, and that the police didn't charge him — and "wanted me to have a good day." Their main concern, he told the outlet, was that three people recently leapt off the bridge to take their own lives.
"I just don't want to create the impression that I'm making light of suicide, and I'd even like to take that one step further and encourage anyone who's in emotional or mental distress to reach out and get support," he said. "I don't do what I do to upset people, that's not my intent."
(this story has not been edited by TSA Mag staff and is published from a syndicated feed.)