Sanjana Dhanraj, a wealthy businessman's wife, feels ignored by her husband Aditya. She had a car accident after taking too many sleeping pills. They decide to go away together for her to recover and for them to renew their romance. She is adamant that they visit their home in Ooty.
However, while there, she believes she can hear a girl's screams, even if no one else can. Aditya believes she is going insane. She and her friend Priya contact an expert and conclude that the house is haunted by a malignant spirit. As the hauntings become increasingly sinister, Sanjana realizes that Aditya is hiding something.
Raaz is one of the few Bollywood films that dabble into the horror genre. Bollywood frequently plagiarises Western films and will gladly copy entire plot lines verbatim.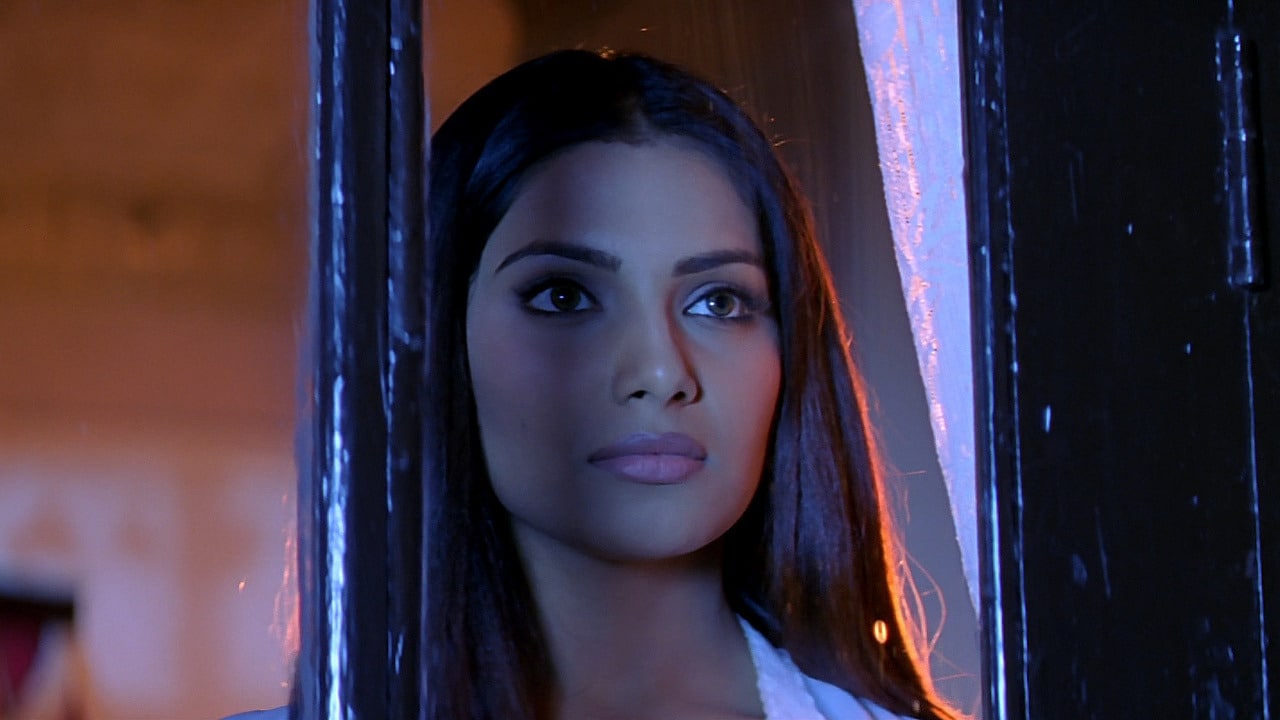 Raaz is based on What Lies Beneath (2000), which has an almost identical plot about a wife who believes she is being haunted and later discovers her husband is having an affair with the dead woman.
Director Vikram Bhatt even recreates the scenario in which the wife is sensually possessed by the other woman and tosses her husband onto the bed.
At first glance, the concept of a horror film incorporating songs appears strange. Bhatt's brilliance lies in her use of the songs as an internal monologue, juxtaposing sequences of Bipasha Basu's sadness in the present with songs that flashback to the early days of her marriage and depict her happiness with a stylized romanticism.
It's a one-of-a-kind technology that genuinely justifies the use of the tunes. Bhatt directs with zeal, and the three stars are at their most expressive during these scenes, with Bipasha Basu, who plays the long-suffering wife, in particular, possessing a captivating beauty.
The songs are so fantastic that you won't be able to get enough of them.
1. Yeh Sheher hai
"Yeh Sheher Hai" conjures up a flood of memories. This song is a reminiscence of growing up in the city lights, in the silence of the night and exploring your youth in the moonlight of dreams.
It's the sensation you get when you go to a new city away from your family and live there for the first time. The sensation of being away from home and exploring.
It is a peaceful existence to live in a city that is drowned in love tunes and evokes the fire of desire even in the chill of winter.
2. Pyaar Se Pyar Hum
The day you fall in love with the notion of love, it shatters your insides with your beloved's heartbeats and then cures you with the magic of sleeping under their hair is the terror of your life.
It's everything you'd do if you met that individual for the first time. You lose your senses as you fantasize about getting as near to each other as possible, inhaling each other's heavy breaths as you wait to fall into each other's arms.
But do you believe that is what love means? 
3. Kitna Pyaara Hai
Your love's tough journey comes to an end when you see the lovely face that drew you to this heavenly pleasure.
The notion of spending eternity with them erases the sorrow that brought you here in the first place, the thought of separation.
4. Mujhe Tere Jaisi
The fantasy of obtaining the person who has worked magic on your soul is even more euphoric than love.
What could be better than drowning in their intoxication, tasting the scent of attraction in their hair, and having your senses jumbled by their presence? When they speak, you can see how their hands and mouth move.
When they talk about their favorite thing, their eyes light up. You love these things about that person.
5. Itna main Chaahon
"Itna Main Chaahon" is the desire to be loved by the one person who is lonely in your thoughts. The distance between you and your sweetheart allows you to express the full amount of your love for them.
All you can think about is how you'll do this and talk about it when you meet your beloved. The loss of fancy occurs when you melt at the notion of your sweetheart.
6. Jo Bhi Kasmein
The moonlight under which you melted into their arms has trapped the nostalgia of that wonderful love full of promises and vivacity.
While you're busy reading pages embellished with colors of love and drunken desires, the intimacy of love when all that was on your lips was their love is an unsolved story now.
7. Main Agar Saamne
This love ballad has shared hearts that have never felt love to the tale of waiting for your one true soulmate's union.
Waiting is a torturous feeling when all you can think about is making eye contact with them. This waiting destroys your heart since loving hearts only loathe loneliness.
8. Aapke Pyaar Mein Hum
When love comes into your life, it helps you adore yourself before shattering in your lover's arms.
That intense love you've been craving with restless breaths is finally here, leaving you with a touch that feels like sparks emerging from dewdrops.
"Aapke Pyaar Mein hum" is a loving testimonial that melts your body while igniting the fire in your heart.
Also Read: 10 Best Roles Played By John Cena