The share of agriculture in GDP increased to 19.9 percent in 2020-21 from 17.8 percent in 2019-20. Emerging technologies and up-and-coming startups working on solutions for the agriculture sector.
As there is a large number of startups working on a wide variety of solutions, here are 3 promising Smart Agritech Platforms giving smart farming solutions to the farmers through various modern technologies.
1. AgNext
With its unique deep-tech solutions, AgNext is poised to transform the Agri value chain at a global scale. Farmers benefit from our instant food quality assessment technology supported by AI-on-the-edge.
In the traditional configuration, the farmer spends several months planting a crop. When he sells the crop, he will subjectively and manually analyze the quality of his food. This is a process with a high error rate.
By using technology to standardize food quality inspections, farmers can ensure fair pricing of agricultural products and thus obtain higher profit margins. By developing innovative quality assessment algorithms, AgNext has created a fully integrated full-stack platform – Qualix, for assessing food quality and enabling digital trade across nodes in food value chains.
With the advent of this AI-based testing device based on a proprietary Qualix platform, the time to Test spice quality was brought down from days on end to a little as 30 seconds. This came in clutch and as a huge relief to farmers in distress due to lengthy testing periods and unfair prices.
2. Unnati
Unnati is a fintech-powered agritech platform, which is powering farm entrepreneurs and bringing efficiencies to their businesses via digital technologies.
The startup addresses the issues that farmers in the country face owing to a lack of knowledge and resources. From Unnati banking services to crop-specific advisory, the brand reaches out to the farmer at every step of the farming life-cycle and works with them to create a sustainable future.
Unnati is helping farmers become entrepreneurs by becoming a farming enterprise. From helping them acquire high-quality branded inputs at minimal rates to procuring credit at a much lower rate or without any collateral, Unnati has redefined the conventional ways of farming.
The startup has successfully impacted over 250k farmers' lives through its network of 17k stores. Unnati's predictive farming model is shaping the future of farming with its sophisticated technology.
The model helps the farmers in making precise decisions which are based on over 200 parameters drawn from satellite information, transaction history, farmer's pattern, soil information, and weather information among others.
Learning from historical and future data based on measured variables massively impacts efficiencies and processes.
Unnati's platform helps the farmers in identifying the best times for sowing, tracking the health of their crops throughout their cycle, identifying moisture patterns of crops, identifying nutrient movement and behavior, and predicting when and where the crops need protection products, all across varying conditions in the field. Unnati platform also helps the farmers to sell their produce with maximum profitability.
3. AgriBazaar
The Government of India recently signed preliminary agreements with multiple private sector players to share farm statistics it's been gathering since 2014. The idea is to leverage this data to help farmers boost yields with apps and tools built from information such as crop output, soil quality, and landholdings.
Under the agreement, the private companies will help the government develop proofs of concept to offer tech solutions for farm-to-fork services, which farmers will access at their doorstep.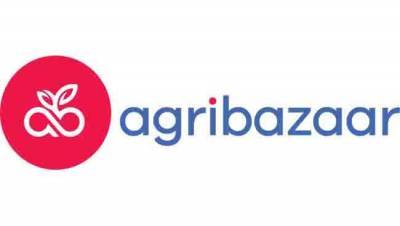 If beneficial, the tools would be scaled up at the national level. Firms would be able to sell the final product to the government and also directly to growers.
AgriBazaar is proud to be a part of the initial cohort of businesses partnering with the government in this ambitious vision.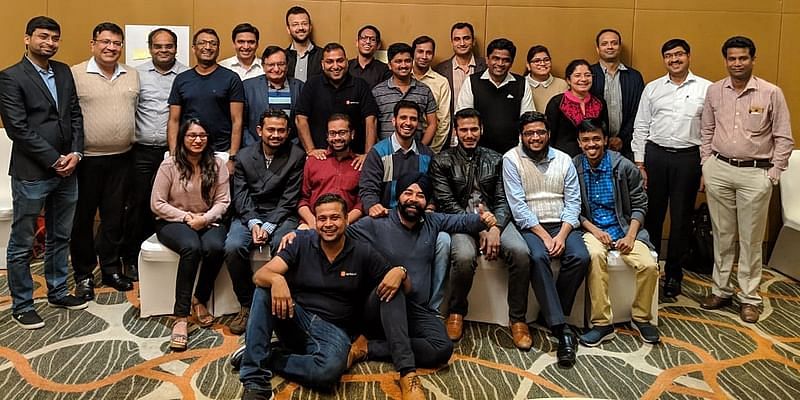 We are deploying our world-class technology to develop and implement a digital agriculture platform with solutions in crop identification & estimation using remote sensing technology, advisory services to farmers, post-harvest intelligence for farmers & connecting farmers to the market, and providing financial access to the farmers.
Also Read: 5 Ways To A Small Profitable Farm Business

Source: TheAgrotechDaily