Tip Jar was created by Twitter because they want to make it simpler for users to "help each other beyond Follows, Retweets, and Likes," according to a blog post. For its Tips Jar function, Twitter has just implemented support for the Paytm payment channel.
How Does This Process Work?
The "Edit Profile" option on the Twitter app is where artists may switch on the Ethereum tipping function. If you've never used it, the "Tips" option at the very bottom will be turned off by default.
Make sure that you have provided your date of birth on your profile if this option is accessible to you. For users under the age of 18, Twitter does not allow this feature to display on their profile, thus unless you input your age, it will not appear on your profile.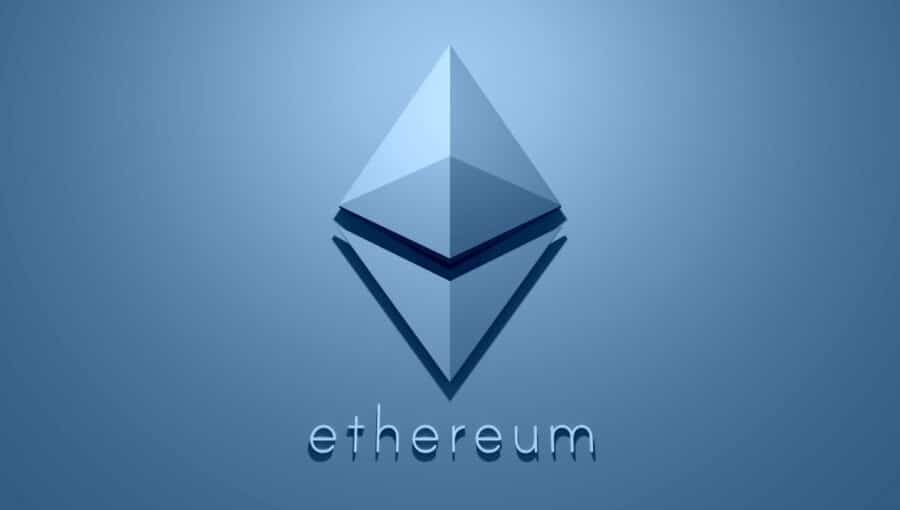 ERC-20 tokens including Ethereum-based stablecoins (ETH) will be accepted as a form of payment, according to a statement from the firm. After clicking "Advice," you will be transported to a new page where you may choose between accepting and rejecting tips. To begin getting tips, just choose Ethereum from the drop-down menu and enter your wallet address.
It was also reported earlier this month by Twitter that NFT (Non-Fungible Token) profile images may be authenticated. Authentic NFT profile images with a new hexagon-shaped mask are now shown on the platform as a means of verifying the legitimacy of NFTs linked to Twitter accounts.
The Huge Companies That Embrace Ethereum
Because it has the most developers of any blockchain, Ethereum is an obvious option for companies. There is a noticeable preference for Ethereum as the technology underpinning cryptocurrencies is adopted by more large organizations. Several multibillion-dollar blockchain initiatives are relying on the network.
The Forbes Blockchain 50 ranking shows that 32 of the top 50 organizations are using Ethereum as their blockchain platform of choice. Ethereum investors and the blockchain sector as a whole will be pleased to hear this. By the end of 2022, the total market capitalization is estimated to be $12.4 billion.
The Enterprise Ethereum Alliance looks to be reaping the benefits of its work to promote open blockchain standards. For the time being, company development is mostly focused on the Ethereum platform, with smaller shares going to IBM Blockchain, Hyperledger, and Bitcoin.
JP Morgan was the first to create and put through its paces a digital currency that mirrored the US dollar. It is required that all users of the payments service utilize it to conduct transactions in real-time.
JP Morgan wants to be able to send tokenized money immediately and privately via the Ethereum network. "JPM Coin" is the name of the digital coin that drives the network and facilitates payments between customers.
A total of 220 institutions in the Interbank Information Network (IIN) are currently using Quorum's blockchain technology. JP Morgan trades $6 trillion in global assets every day. For the time being, just a tiny portion of this money will be moved through blockchain. 
Ethereum is not currently supported by the retailer's network, but a new version is expected to be released in the summer.
To aid organizations who want to embrace blockchain technology but are unable or unable to build it themselves, Amazon Managed Blockchain was created.
The service was built to handle millions of transactions without the need for a central authority, utilizing Hyperledger Fabric and Ethereum. There are several industries that potentially benefit from blockchain technology, including retail, banking, and even electricity.
In order to support a wide range of applications, the Ethereum platform's developer community and flexibility were important considerations for the organization.
Incorporating several products and services into a single platform, the blockchain-based platform makes it possible for businesses all over the world to connect and integrate them.
A new wave of cloud-based Ethereum-based solutions is now being planned by Microsoft for its customers. At least one well-known company stands to gain from the successful partnership between Microsoft and Ethereum.
More than accepting bitcoin payments, Starbucks is trying something more. Microsoft's blockchain-based technology will be used to monitor the company's coffee "from bean to cup."
There is a chance that the coffee giant can increase its openness and give customers precise information about the origin and roasting process of the coffee. Additionally, they may learn more about how the firm helps the farming community and the local economy.
It's hard to believe that these three big names aren't already household names. There are many more billion-dollar Ethereum partners.
Cryptocurrency ventures have flourished on the Ethereum platform. Its blockchain has been used by several organizations to build dApps (decentralized apps). It's also one of the few cryptocurrencies that have shown real-world acceptance, which makes it appealing to investors.
Several Ethereum-based apps are being evaluated for a broad variety of sectors due to the large number of billion-dollar firms eager to cooperate with Ethereum.
Also Checkout: 10 Best Sites To Watch Online Tv Series For Free