Since we were young, most of us have had an unquenchable desire to live in a treehouse. There's something about sheltering among the trees, encircled by nature's peaceful noises, that has beckoned to us all at least once.
Treehouse hotels pay regretful tribute to our child's long-forgotten hidden hideouts, providing superb privacy, natural green environs, and a lively sense of fun, love, and excitement. Make all of your treehouse fantasies come true at one of the ten most luxurious treehouse hotels in North America, which we've hand-picked.
A stay in the woods, surrounded by a covering of green, is an unforgettable experience, making the greatest treehouses in the world a one-of-a-kind, exquisite, and surreal refuge. There are many beautiful treehouses across the world that provide vacationers with relaxing retreats.
Whether you're staying with your significant other or in a large group with your family or friends, these are the world's most popular treehouses that provide an unforgettable holiday experience for nature enthusiasts!
List of 10 most luxurious treehouse hotels in North America:
1. Castle Treehouse-British Columbia, Canada
The Castle treehouse, located 32 kilometers west of Revelstoke in British Columbia's Enchanted Forest, is the world's highest treehouse.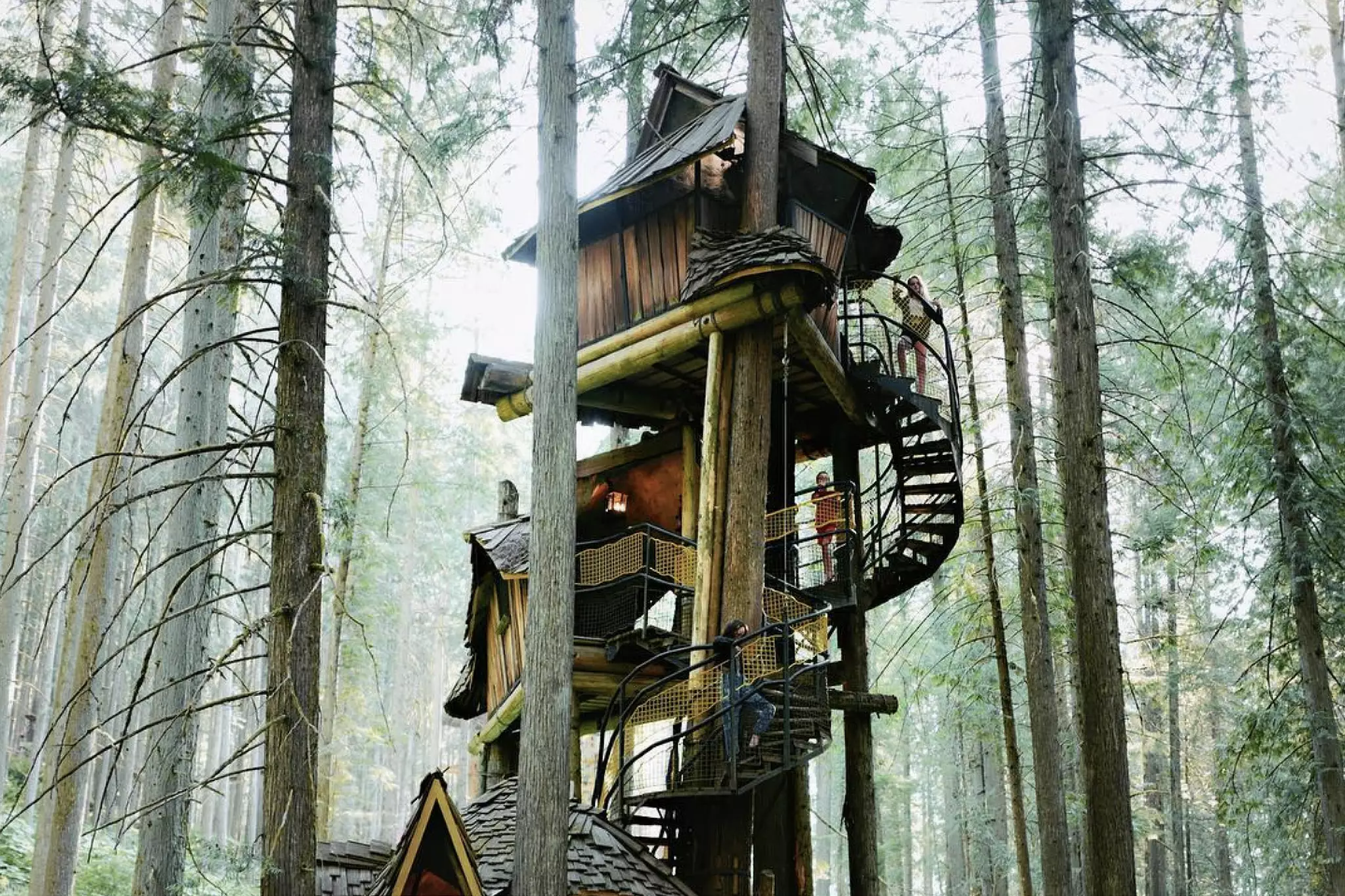 With over 350 handmade sculptures and a variety of activities, this location seems like something out of a fairy tale!
The three-story treehouse is the ideal location for a family outing. The treehouse is surrounded by additional attractions such as a cedar stump home and dungeons.
2. The Hemloft Treehouse – Whistler, Canada
Whistler is another beautiful example of human handiwork, hidden in a secluded hideaway in the British Columbian woods. The treehouse lies on a flighted platform in the deep embrace of the woods.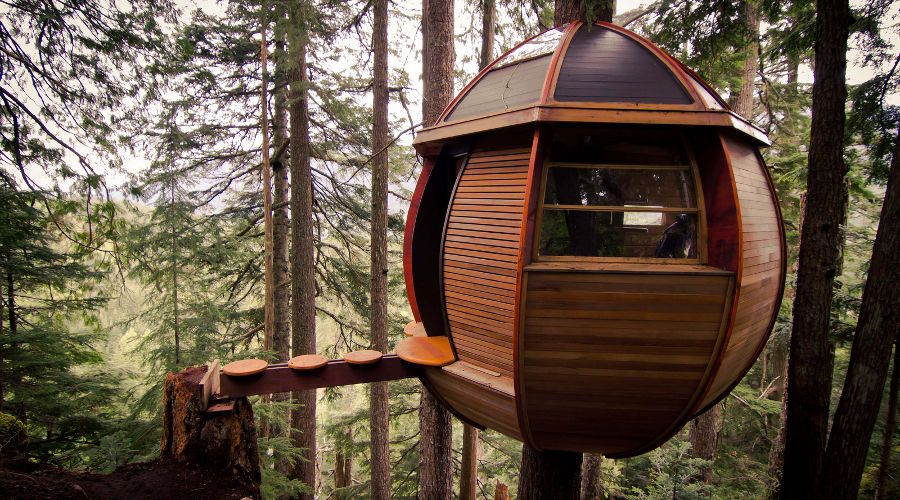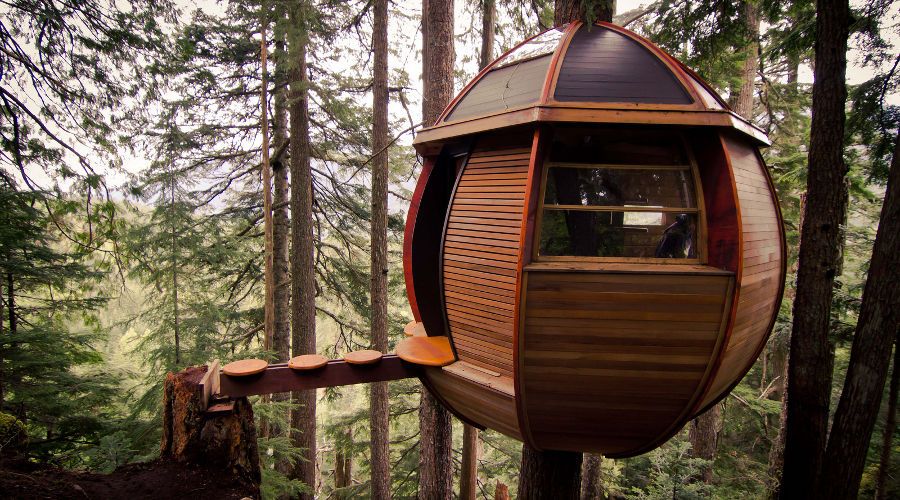 Joel, who earned a career as a carpenter, created the egg-shaped treehouse. Joel was more motivated to build a treehouse near the cliff because of his passion for the outdoors. This is a one-of-a-kind edifice and the most opulent getaway in the Whistler area.
3. Free Spirit Spheres Treehouses – Vancouver Island, Canada
Plan a visit to the Vancouver Island rainforest's hidden gems. The treehouse's round form, which is accessed through a round stairway, is covered in multicolored rocks and reinforced by tastefully designed furnishings.
This treehouse is ideal for a brief retreat because it has good meals, wonderful beverages, and cleaner restrooms.
The prefabricated interiors are tastefully decorated and provide the impression of a luxurious stay! Perfectly adequate to give you the impression of a successful jungle stay.
4. Treehouse – Muskoka, Canada
This treehouse, which is likely one of the prettiest in North America, is situated in the Muskoka area of Canada.
The treehouse is the flashiest spot you'll ever find a nice escape, as it resembles a very well lantern at night. This treehouse is ideal for a romantic day in the woods. It will undoubtedly improve your days
5. Treehouse Point – Issaquah, Washington
You'll find plenty of configurations at Treehouse Points to cater to your whims and dreams. The finely built wood cottage is designed specifically for camping. A popular feature is the cedarwood cottage, which has a fire pit and is located beside a rushing river.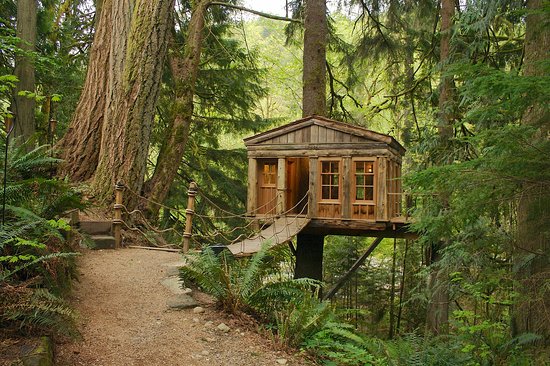 The entire treehouse structure appears to be enticing enough to tempt you into a fantasy date right away. Treehouse Point's organizers have ensured that you enjoy the time of your life throughout your holiday.
The treehouse offers a variety of activities, including themed weddings, excursions, massages, spa treatments, and yoga sessions.
6. Moose Meadow Lodge & Treehouse – Vermont, USA
The Moose Meadow Lodge and Treehouse look like something right out of a storybook. And it reminds you of the lovely setting you saw in your childhood tales.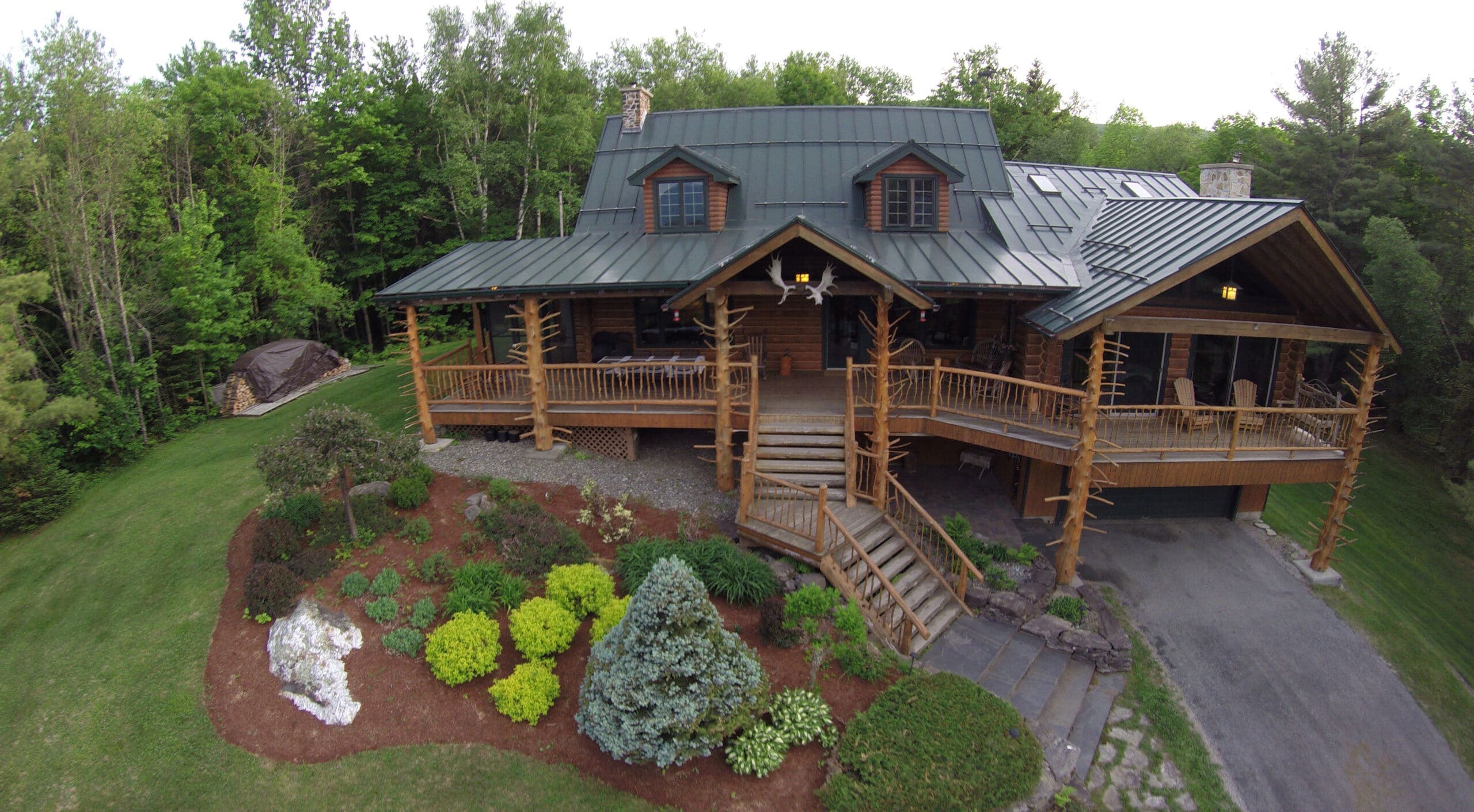 The lodge, which is constructed on a tree trunk, is in an amazing location beside the creek.
7. Treehouse Above San Francisco Bay – Burlingame, California
This treehouse in the San Francisco Bay region of California is perfect for romantic couples and also travelers looking to consider time in the woods.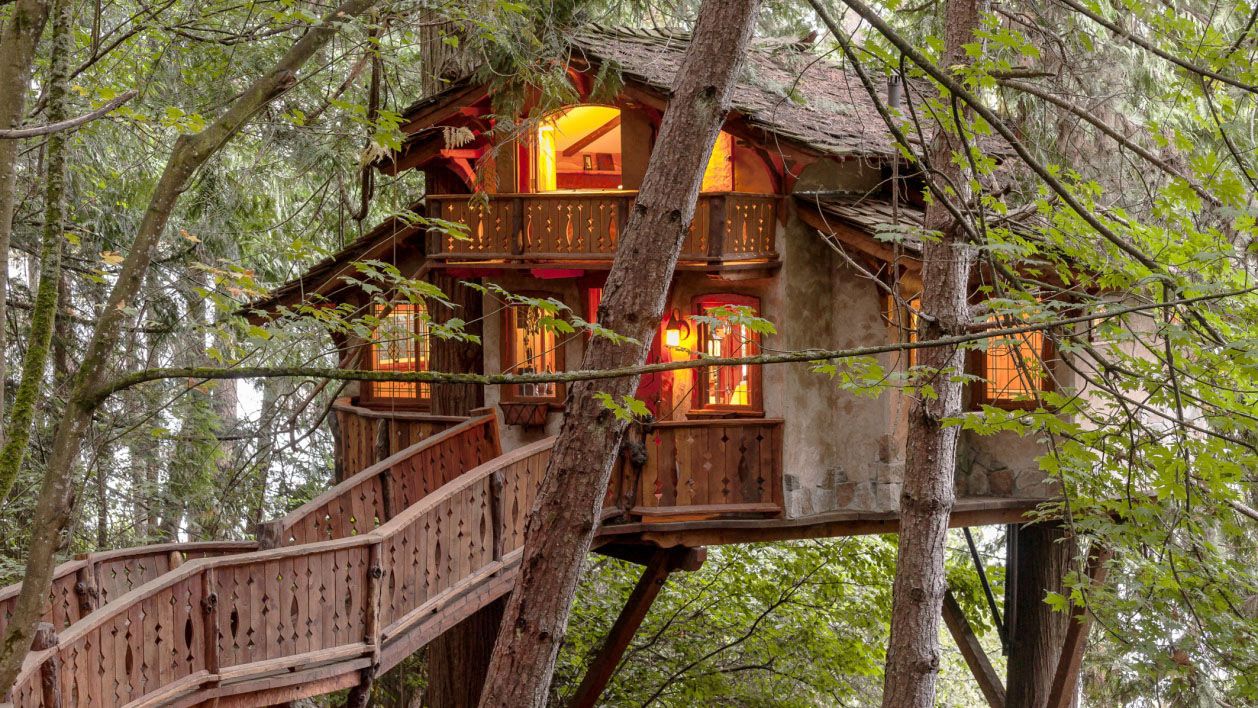 The treehouse is entangled in the tree and has branches cutting it from all directions, giving it the appearance of a perfect vacation getaway. The big host where the snug refuge flourishes is a 150-year-old oak tree. In this picture-perfect getaway, you can expect a snug and relaxing stay.
8. Treehouses – Cypress Valley, Texas
The Cypress Valley in Texas is a great escape for nature enthusiasts, with aerial tours, treehouses, and a variety of excursions. Cypress Valley is a great spot to visit for anybody searching for new adventures, with its alpine lakes, deep forest, and up to 25 treehouses.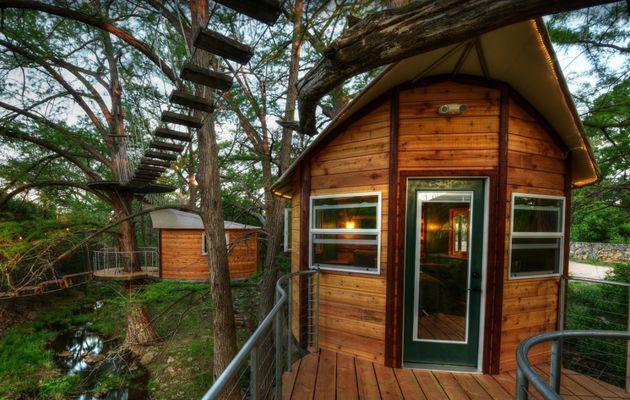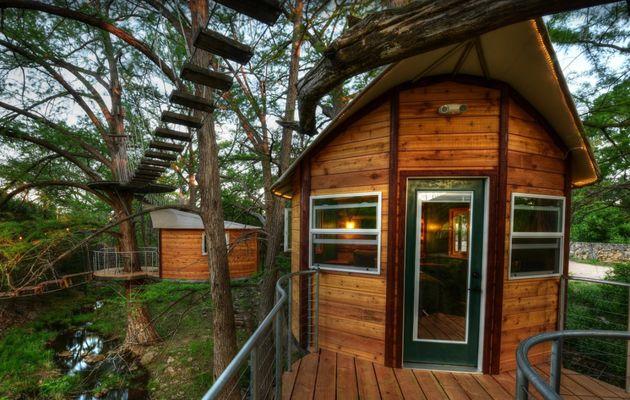 Apart from the treehouses, there are many additional things to choose from if you want to have a more wonderful experience.
9. Out N' About Treehouse Treesort – Oregon, USA
Out N' About Treehouse is the ideal location for spending quality time with family and friends. With so many things to choose from, this location is sure to entice any traveler.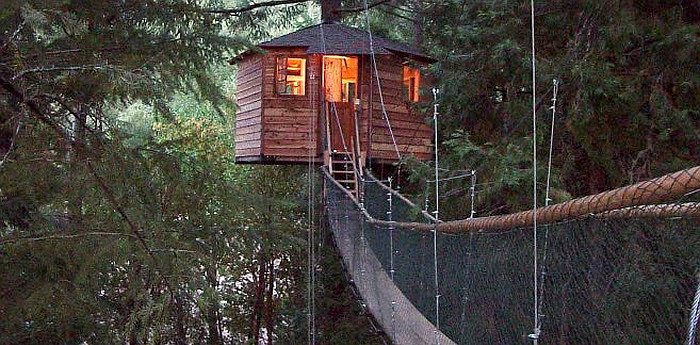 A variety of activities, such as zip line, horse riding, and bathing, make the treehouse an appealing option for every traveler.
10. Treehouse Lodge – Punta Uva, Costa Rica
The Treehouse Lodge in Punta Uva, Costa Rica, is a countryside lover's paradise with its closeness to the beach. This destination has to be at the top of your bucket list if you want to enjoy the pleasant sea air and the attractiveness of the surroundings.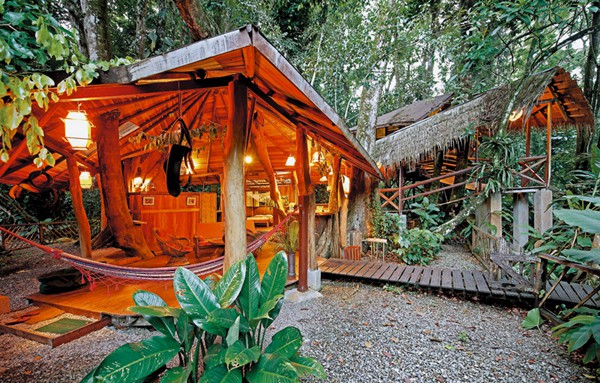 The Treehouse Lodge's main materials are bamboo and huts. The property's hot tub and beachfront room add to the excitement for guests seeking unique experiences.
The Treehouse Lodge owners also offer adventure activities such as zip-lining, surfing, and canopy tours.
These treehouses are above the massive buildings. These resorts, seen from afar, exude charm and romanticism. They are one of the trip goals because, as beautiful as they are, they overlook the vast canvas of nature all around them. Take a peek as I present the top 10 most luxurious treehouse hotels in North America, all of them are encircled by nature's beauty.
Also Read: 10 Most Luxurious Pools Around The World