With only 40 days left for the COP26 climate summit, UK Prime Minister Boris Johnson called it the "turning point for humanity" at a United Nations conference.  
He asserted that the global temperature is already on a constant rise, but it is important to commit to the cause to stop further warming. He called on his fellow leaders from the world to make this a joint effort to save the planet. 
Johnson said that it's time that humanity should "grow up".
Speaking about the Pandemic and the cost of ignoring scientists warning, he said, "It is time for us to listen to the warnings of the scientists — and look at Covid if you want an example of gloomy scientists being proved right — and to understand who we are and what we are doing."
"The world — this precious blue sphere with its eggshell crust and wisp of an atmosphere — is not some indestructible toy, some bouncy plastic romper room against which we can hurl ourselves to our heart's content," he added.
Moreover, he emphasized that "We still cling with parts of our minds to the infantile belief that the world was made for our gratification and pleasure. And we combine this narcissism with an assumption of our own immortality."
He also slammed the ignorance people carry within and spoke: "We believe that someone else will clear up the mess because that is what someone else has always done. We trash our habitats, again and again, with the inductive reasoning that we've gotten away with it so far, and therefore, we'll get away with it again."
"My friends, the adolescence of humanity is coming to an end and must come to an end."
Johnson also brought The Muppets' character Kermit the Frog in his speech and claimed that he was incorrect in singing: "It's not easy being green." He also offered a lengthy explanation of the Greek word deinos.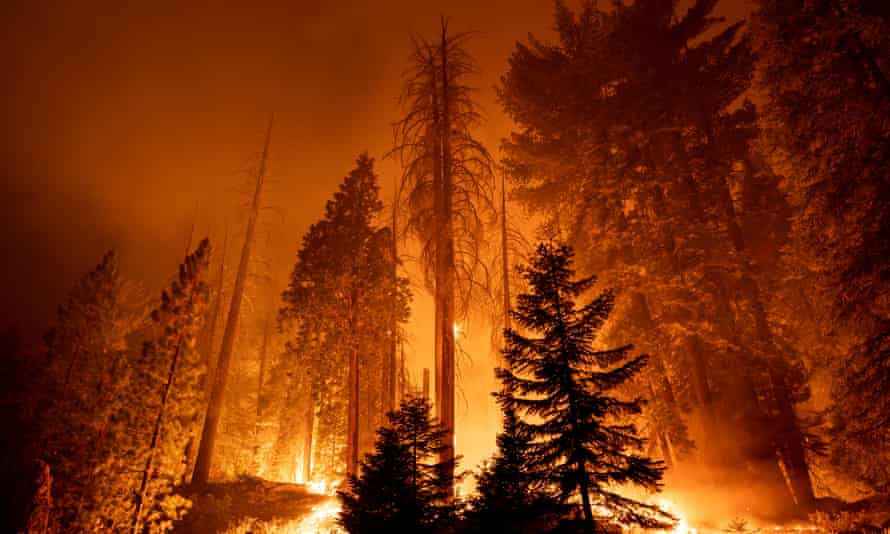 He quoted Sophocles and said that among all the scary things in the world, men are the scariest of all. "But what Sophocles actually said was that man is deinos and that means not just scary but awesome — and he was right."
He added that man is "awesome" because we have the capacity to usher in the change, to even protect ourselves. In the next 40 days, humanity has to decide what kind of "awesome" we would want to become.
Johnson foregrounded the fact that with time, green energy has become cheaper and accessible to people. But if we don't take steps now and utilize it to control our actions, it would not only make this planet unliveable for us, but also for many other species who are inhabiting it. 
The Prime Minister also reminded the goal of the Paris Climate Agreement to curb temperature below 1.5C — the stricter of the two targets set by the UN. 
He warned, "If we keep on the current track, then the temperatures will go up by 2.7 degrees or more by the end of the century."
"And never mind what that will do to the ice floes… we will see desertification, drought, crop failure, and mass movements of humanity on a scale not seen before, not because of some unforeseen natural event or disaster but because of us, because of what we are doing now.
"And our grandchildren will know that we are the culprits and… that we were warned, and they will know that it was this generation that came centre stage to speak and act on behalf of posterity and that we missed our cue, and they will ask themselves what kind of people we were to be so selfish and so short-sighted."
Also Read:  WHO Sets New Air Quality Standards For The First Time After 2005 To Reduce Deaths Due To Fossil Fuels