On December 13, India's Harnaaz Sandhu created history when she was elected Miss Universe 2021 after battling against contestants from 80 countries. After 21 years, the diva has brought India's majestic crown back. Apart from her obvious attractiveness and beauty, Harnaaz showed that she is a woman of substance with her outstanding responses. There's no doubt that this brilliant young diva has a lot more to teach us. In this post, we present you with some of the Unknown facts about Harnaaz Sandhu.
Only two other Indians, Sushmita Sen and Lara Dutta have carved their names in the world's most famous international beauty contest. Despite the fact that Harnaaz has become a household name, little is known about this Punjabi girl who owes her success to Priyanka Chopra, the former Miss World and current major Bollywood and Hollywood actress.
"Come out, speak for yourself, because you are the leader of your life," Sandhu responded, and with that response, she was crowned Miss Universe 2021 in a pageant held today in Eilat, Israel. She also captured the hearts of pageant fans around the world.
Here are some Unknown Facts about Harnaaz Sandhu that can fill you with curiosity-
Harnaaz is already a model, and her Instagram bio seems to reflect her desire to succeed in the Universe. This Punjabi kudi began modelling at a young age and went on to win the Miss Chandigarh title in 2017. She previously won Miss Diva Universe 2021, making her eligible to compete in the Miss Universe 2021 pageant.
View this post on Instagram
Also read – Top 10 Richest Families In The World 2021
For the past few years, the beauty queen has been working at health camps alongside her mother to address issues such as menstrual cleanliness and women's health. As a result, she is acutely aware of women's empowerment and hardships.
Also read – Top 10 Richest Actors in the world | as per forbes 2021
Harnaaz was born and raised in Punjab, where she attended Shivalik Public School and afterwards Chandigarh's Post Government College for Girls. Sandhu has a bachelor's degree in computer science. She is currently pursuing her post-graduate degree in Public Administration.
Also read – FRIENDS Cast Net Worth: Who's The Richest actor among all 6 of them?? | Forbes 2021
Third Indian to become Miss Universe
Harnaaz is the third Indian lady to win the Miss Universe title, following Sushmita Sen and Lara Dutta. Priyanka Chopra, the Miss World 2000 winner, is her favourite actress.
Also read – To Help You Beat The Heat This Summer, Here Are 13 Delicious Tea And Coffee Brews
In her spare time, the beauty enjoys yoga, cooking, horseback riding, dancing, and chess. Because she enjoys swimming, the best method for her to relax is to jump in the pool.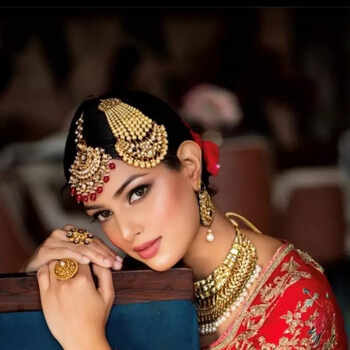 Miss Universe 2021 is a self-described closet singer who enjoys imitating everyone, including animals. Harnaaz also enjoys writing Punjabi couplets, which is her mother tongue.
Harnaaz Sandhu won Femina Miss India Punjab 2019 in the year 2019, and then went on to compete in Femina Miss India, where she placed in the Top 12 candidates.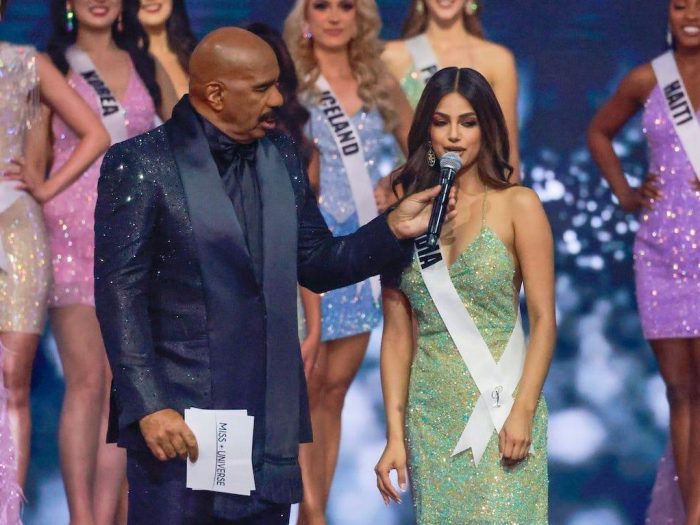 At the age of 17, the diva began competing in pageants and has won titles such as Miss Emerging Star India 2018 and Miss Chandigarh 2017.
Sandhu revealed herself to be a woman of substance with her response, in addition to her obvious beauty and attractiveness. There is so much more to learn from this incredible young queen. Apart from Harnaaz, another Indian beauty, Urvashi Rautela, made history by becoming the first Indian to chair the Miss Universe pageant's judge post.
Also Read:  People Have Not Only Learned To Accept But Adapted To The Covid-19 Lifestyle