Unleashing the Potential of IoT
IoT refers to the Internet of Things – a system of interlinked digital devices and mechanical machines, embedded objects, animals, or people. IoT constituent devices include sensors and actuators that transfer data over a network without the need for person-to-person or person-to-computer interaction. Data transfer is facilitated by unique identifiers (UIDs). The "thing" component of the internet  of things includes a bovine with a biochip transponder, a vehicle with in-built sensors to alert the driver of low tire pressure or a basketball player with a heart monitor implant. So long as that entity can be assigned an internet protocol (IP) and transmit data over a network, it passes for an IoT entity.
To fully harness the fruits of IoT, individuals and businesses all over the globe must synergize by identifying value impact scenarios and drawing from existing success stories to unlock the deep-seated technological wealth in the trillions of dollars. In this article, we will unpack the opportunities that lie in this novel technology while addressing the obstacles that threaten its adoption by enterprises and policymakers.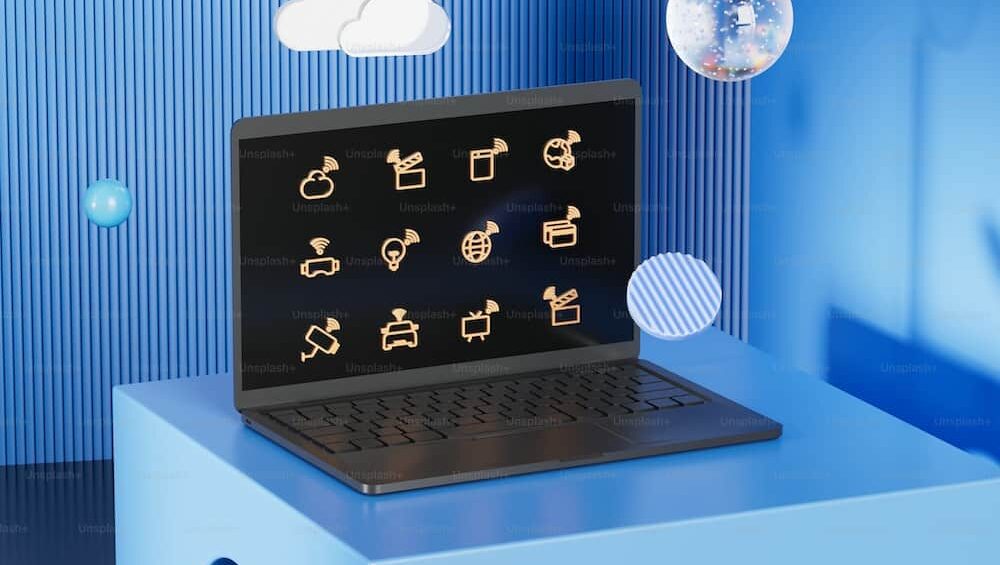 How big is the IoT Industry?
The market size of the Internet of Things market is $300.3 billion as of 2021. The economic potential of IoT is so huge that it is expected to reach $1.4 trillion by 2025 and be directly impactful to at least $3.9 trillion of the total global economy in the same year. Experts have found and researched over 150 use scenarios of IoT, including healthcare, transportation, and manufacturing, to construction, human resources, agriculture, and defense. Among these cases, we can appreciate the technology's applicability for safety, process optimization, resource management, and trade facilitation.
Key IoT numbers going into 2025
$3.7 trillion – the number the manufacturing industry could grow to by continued adoption of IoT in operations management and predictive maintenance. Worksites across the world could rise in value to $9 billion as IoT optimizes operations, equipment upkeep, and safety practices.
$1.7 trillion – is the amount that city councils can benefit from when they use IoT for traffic management and public health management.
$1.6 trillion – the total amount of investments set to be made in the healthcare industry. These funds will be used for the procurement of devices, recruitment and training of personnel, upgrading of equipment, securitization of networks, wellness management, among others.
$9 billion – the projected valuation of the auto segment amid the rise in self-driving vehicles, assisted navigation, and optimized mobility routing. Interest in IoT-based vehicular services should see the unlocking of an additional $7 billion. This aftermarket would include condition-based maintenance and reduced insurance policy premiums for vehicles and automotive equipment.
$3 billion – the amount of investiture set to storm the real estate segment. Homes are expected to double down on chore automation, energy control, and safety upgrades as they embrace IoT.
Things to be done for full IoT optimization can be reached
For the aforementioned projections to see the light of day, there are certain technical, managerial, and legal bottlenecks to be surmounted. Companies that use the Internet of Things technology will play a huge role in improving the existing development in the space. Investing in the right IoT development company will ease your transition into IoT tremendously.
Exchangeability
Interlinking is essential for devices in an IoT network to realize their full potential and deliver on its promise of a more interconnected and efficient world. Experts say exchangeability is required for 40% to 60% of IoT use cases.
Data optimization
To be truly ready for IoT, organizations need to handle sensor-generated data in a lossless way. A good portion of the data cascading across IoT networks is underutilized. The bulk of the data is used to correct a fault instead of anticipating them. For example, an oil rig could be equipped with 20,000 sensors, but merely 1% of the data is analyzed, of which virtually none is used to predict that a damage or snag is imminent in a machine.
Business-to-business applications
B2B use cases play a vital role in the IoT value pipeline – perhaps even delivering the most value. It commands a 70% higher interest than consumer applications, even as consumer uses such as self-driving vehicles draw the most attention and generate significant revenue.
Promising contributions from developing countries
The world should not overlook the global south when looking for lasting value impact, even as higher overall value will emanate from advanced economies per case use. Developing climes are expected to account for nearly 40% of IoT's value – as much as half in some cases.
Customer centricity
The whole community of IoT users comprising individuals, business, and other organizations is tipped to drive 90% of the value that IoT software generates. For instance, in 2025, remote monitoring could bring as much as $1.1 trillion annually by bringing wellness to patients.
Multisectoral contributions
IoT provides a haven of opportunities for existing technological players and startups. The key propellant is the digitization of the activities of humans in industrial and administrative settings. Manufacturers of industrial machinery, for instance, are leveraging IoT to create business models by using IoT protocols and data to offer their products as a larger service strategy.
Concluding thoughts
The digital transformation of machines, equipment, and vehicles and every day devices seemed inconceivable one century ago. Still, even in its early years, the Internet of Things is already seeing considerable improvements in various domains. We have wearables and implants in healthcare that have changed the way patients and doctors interact. We also have drones and other unmanned vehicles that can complete last-mile deliveries of products to customers. We are in an age where data cannot be excluded from strategic practice. An expert recently mused that in 10 years, CEOs who do not understand data and AI will become ineligible for the top jobs in any industry. Start now to make the most of the digital wave by upgrading your business process with IoT technology from the world's leading IoT company.