Caste has been an issue of pivotal concern for the country and for the last few years, it has taken a toll on everyone's mind including the youth in both, positive and negative manner. In order to brag about their caste dominance in certain social and political spheres, people often get their caste-like Brahmin, Yadav, Kshatriya, Gujar, Jaat, Qureshi, Khan etc. printed on their SUVs, motorcycles etc.
Upon the new drive after instructions from the Prime Minister's Office (PMO), those vehicles which display caste stickers on number-plates, windscreens etc. will be seized now onwards.
According to a letter on IGRS (an integrated system designed for redressal of grievances) written by a teacher from Maharashtra namely Harshal Prabhu, "the display of such stickers poses a threat to the social fabric of the society." According to Hindustan Times, PMO took notice of the letter and sent it to the Uttar Pradesh Government.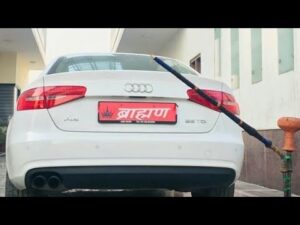 "Such stickers should not be pasted on the vehicles. Those who are found guilty of the offence, their vehicle will be seized. According to our enforcement teams, every 20th vehicle is found carrying such a sticker. Our headquarters has asked us to take action against such vehicle owners," Hindustan Times quoted DK Tripathi, Deputy Transport Commissioner, Kanpur, as saying.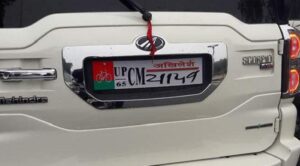 It is alleged that the practice of displaying caste on various vehicles gained popularity during Samajwadi Party's (SP) regime in Uttar Pradesh under Mulayam Singh Yadav during 2003-07. During SP's government in the previous decade, bragging caste stickers like 'Yadav' fashionably on SUVs and Motorcycles became popular.
It should be understood that one's caste is neither a matter of pride nor is something to brag about as if a device to show dominance and influence because all humans are born equal and it is an individual's hard work and dedication, not their caste that represents their potential and capabilities. Reasonably so, the law has also taken note of it now.