With the World Wide Web connecting every nook and crevice around us, the world has become even more confined. Even though it is now 2021, technology continues to amaze us in every way.
It may be a new technology for separating egg yolks from albumin one day and expertly compiled films the next, both of which have an impact on our mental processes.
The film industry is the most talked-about in contemporary culture, with the ability to readily attract, hold, and retain public attention and interest.
Because of the COVID-19 pandemic, people had more free time than usual, which they spent watching movies and TV shows. Amid all the buzz surrounding movies, there were content creators who leveraged the film market.
Review of a film or television shows YouTube channels are the best way to connect real people with their favorite movies and shows.
These video-making channels not only research and inform about behind-the-scenes, stunts, and facts about certain shots and characters, but they also cleverly expand on the storyline without giving too much away about the plot, thus maintaining the frenzy.
We will learn about notable YouTubers who run profitable movie/tv show review YouTube channels that have aided movie enthusiasts in this article.
1. Cinema Beyond Entertainment
This is, without a doubt, the best channel in the world at correctly analyzing Bollywood through time.
It's always interesting to hear a professional's perspective on the information we consume, and this channel is a fun and instructive way to do that.
These types of discussion analyses aid in understanding the process and approach of critics, as well as learning about their points of view.
2. Badal BnfTV
You can find the most relatable movie review videos on BnfTV. His videos are quite entertaining to watch, and he provides excellent assessments of all the latest series and films.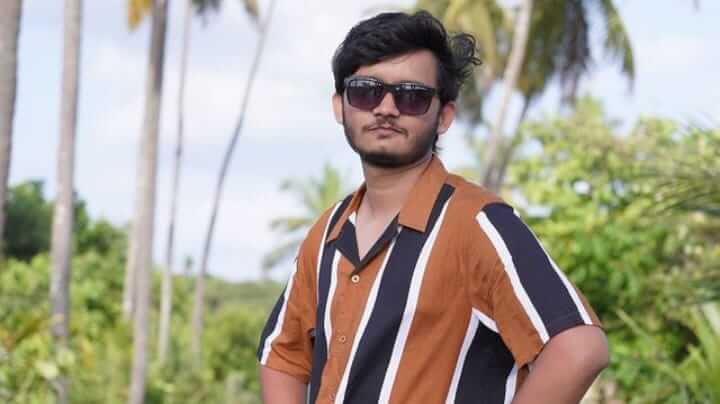 This channel presently has 355K subscribers and 27,289,439 views.
3. Film Companion
Anupama Chopra, a cinema critic, and author launched this channel. Film Companion offers the best videos from the world of entertainment, with some of the best film critics on board.
On this YouTube channel, you'll find everything about the cinematic universe, from interviews with prominent personalities to movie or series reviews to just casual chit-chats about movies.
If you want to learn more about your favorite celebrities or find your new watch, Film Companion has it all! There are currently 1.8 million subscribers and 71,203,500 total views on the channel.
4. Shan Prasher
Shan Prasher's offbeat commentary will keep you engrossed in his videos.
The weekly evaluations of Bollywood films, as well as the hot take on all the latest news, will undoubtedly assist you in deciding whether or not to watch that particular film.
5. Sucharita Tyagi
Sucharita Tyagi's critiques are so concise and to the point that you can catch the flavor of the entire film in under seven minutes.
The thumbnails will undoubtedly entice you to click. Before you go see a movie, make sure you go through her reviews.
6. Chris Stuckmann
He's also a movie critic, and one of the greatest in his field. Many viewers find his content to be amusing and informative.
His YouTube channel has over 500 thousand subscribers, and he covers not just cinema but also anime and animated flicks.
On Sundays, he releases a cycle called Hilariosity, in which he evaluates movies in his own distinctive style. His series "retro rewind" is really enjoyable to watch. If this guy enjoys a film, then everyone will enjoy it.
7. Honest Review (Mensxp)
When Shubham and Rajesh provide movie reviews, it's as if you're sitting with them over a cup of tea, discussing the films.
They manage to incorporate all of the aspects flawlessly, including the amount of fun, and laughter, calling out people, and providing their opinions on current events.
8. Tried And Refused Productions
This channel has 813,449 total views and 813,449 subscribers. It meticulously dissects and examines each show and film.
Aside from Bollywood analysis, there are some interesting talks from professionals in the entertainment industry, as well as some great dance routines.
Also Read: Mithoon And His World Of Love And Songs