No sooner did the Coronavirus was declared a global pandemic, every means of earning that demanded industry-based work saw a huge and massive halt for almost three consecutive months. This too brought everything to the comfort of our homes and guess what, digitalization that was treated then the secondary source of earning gradually came into play and took the position of becoming a primary one in no time.
Businesses saw a huge shut down with people across the globe losing jobs and even if some continued, there were pay cuts or some other problems that were involved. But, surprisingly 2020 saw a massive surge in 'work from home' jobs that eventually emerged. Some did it for entertainment as a freelancer while others did it treating it as a full-fledged one.
If we consider a decade ago statistical data that is present on the internet, people rightly treated the internet as a source of entertainment but with the technological upgrade, it was mainly started to become a need of an hour.
Here are 10 amazing jobs, that if you want can surely be in your consideration because if done in a right and systematic way, could fetch you a decent income.
Youtuber
Ever since YouTube was launched in the year 2005, it always drew attention from its viewers in some or the other way because of its liberation it provided to its viewers to post contents of their choices, on a condition that it is ethical and under the said guidelines. Over the years it grew tremendously as a free platform that gave talents of all age group fair chances.
If one wants, he or she can open a YouTube channel of the desired niche and work towards its growth. Women good in household stuff can open a vlog cumlifestyle channel and even showcase their cooking skills or any other skill as a matter of fact. Men on the other hand can select any particular theme, say vlog or tech-related content and earn a decent income from that. There are 31 Million YouTube Channels in the world according to the current statistics, which speaks volumes of its craze and is enough for one to understand how much it is preferred not just for entertainment but for various different reasons.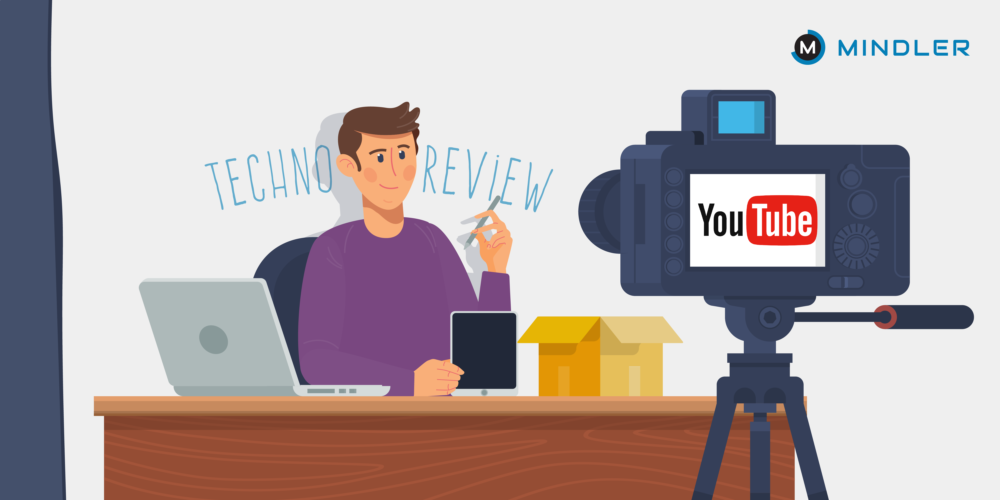 Digital Marketing
A Digital Marketer is a person who is responsible to reach the customers and attract them to purchase the company's product via internet platforms, mainly through emails, social media platforms, etc. You just need to have the right tactics to deal with the customers virtually and stimulate them to try your products or services. Nowadays as the companies are growing, it is becoming fairly a difficult job to study the markets and each segment along with their consumers and in order to ease their tasks, they are hiring the Digital Marketers. A good Digital Marketer should be equipped with the righteous knowledge of email advertising campaigns, community blogs, web pages, social media postings, etc.
Jobs that fall under the Digital Marketing spectrum are:
Affiliate Marketer
Marketing Copywriter
Content Marketer
Digital and Email Marketer
Marketing Analyst
Product Marketing Manager
Public Relation Coordinator
Social Media Manager
SEO Specialist
Influencer Marketer

Image Credit: Dreamstime.com
 Content Writing/ Editing and Proofreading
A Content Writer is a person who possesses certain specific knowledge about a particular topic and provides quality content to websites.
Editor of the content also is somewhere aligned to the same niche, it's just that he or she has to edit or say crop the undesired part which is irrelevant exceeding the word limit of the content or the topic making it look palatable.
Proofreading is an act done mostly by the person who possesses these two above basic knowledge. An act that ensures that the information that is provided in the text is from a relevant source and is most importantly correct. It's the final process that is required to check the text before it gets published.
Types of Content Writing/ Editing and Proofreading are as follows:
Blog Writer
Brand Journalist
Copywriter
Ghostwriter
Technical Writer
Social Media Writer
Email Writer
Script Writer
News Writing
Advertising and Promo Writer

Image Credit: CurlWIRE 
Web Designing/Web Developer
To make a website look visually appealing is the task of a web designer. Anybody who has the knowledge of a website with creativity can do this work in the comfort of the home. After the post covid era, this job has emerged as the most practiced job of all the time which is in huge demand and includes decent pay. It's just the skill that matters and anybody who has completed the 10 plus 2 with decent marks can practice this Web Designing and Web Development.
Three things that a web designer has to take care of are:
Skills
Technical Know-How
Creativity and Imagination

Close-up Of A Female Designer Working On Multiple Computer At Workplace | Image Credit: Facebook
Translator
A translator is a person who receives the texts and decodes them in the desired language. The word translator means the person who is involved in the translation of a text or something which is in lingual format. Anybody who has a minimum qualification of graduation can start this job provided, he should have the mastery over the desired language. Mostly the essentially with the proficiency of English and Hindi is needed but there are many translators that translate a text to some foreign language as well depending upon the work profile and job demand. The job fetches a decent remuneration because of the high demands of proficient translators in big companies.
Types of Translators:
Compiler
Interpreter
Assembler

Image Credit: Dreamstime.com
Mobile Application Developer
It's one of the most demanding jobs of the new generation and almost all websites, companies require to develop their own personal mobile application for their customers or clients to interact with. A person who is involved in mobile development is known as a mobile application developer. Decent technical know-how with software awareness is required and if you have a computer science or similar degrees, guess what you already have an edge ahead. It's one of the jobs that are taken up by most people who want to excel in work from their home niche. Almost every industry, website, or even small business now have their own personalized application for better market reach.
Social Media Handler/ Manager
Social Media Handler is a person who is involved in handling the various social handles of a company or its client. Writing content for the company/ client and also delivering the desired content to the public. A Social Media Manager's job is to keep up the profile of his or her client updated with regular information, feeds, and replying to the comments in the messages. Basically, he or she is responsible to socially connect with the followers on various social media platforms.       Nowadays, since work from home has become a necessity, this particular job is in huge demand as most known and prominent faces barely have time to reply to the comments or even update their fans or followers of their lives and projects, so they hire various reliable social media handlers for their websites.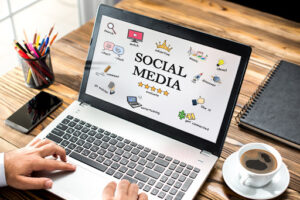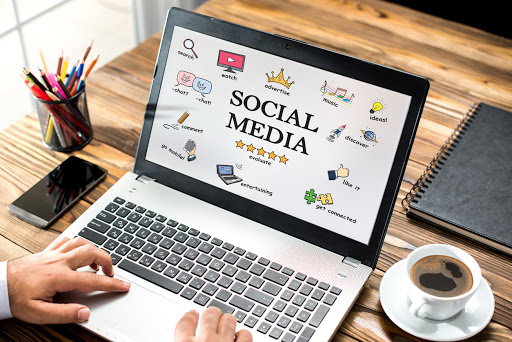 Graphic Designer
A graphic designer is an emerging job that requires graphic skills to communicate to the viewers or the traffic either through typography, photography, iconography, or illustrations. Somebody who possesses a certain specific and strong knowledge of the software used for graphic designing and aesthetically can come up with visually pleasing posters and graphs can be a good choice for this particular job. Every website whether it is a business-oriented one or not requires a graphic designer.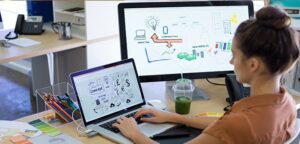 Online Tutoring
In the wake of Covid-19, something that has got hampered is the education of children and the extra money the teachers used to earn. Teachers who are willing to earn while sitting at their homes can start their online classes either on zoom or google meet, depending on their convenience. Post the lockdown, online classes have been no less than the rescue and teachers who have mastered this is making good money out of all this. Anybody who has certain knowledge of particular subjects can start this job.
Data Entry
A person who does this job basically is responsible for gathering data of the company and efficiently managing it by entering them into the company's computer system. This job is slightly based on trust because the data are more confidential in nature which seeks a high amount of securities. Basic computer skills are required and you can start this job immediately.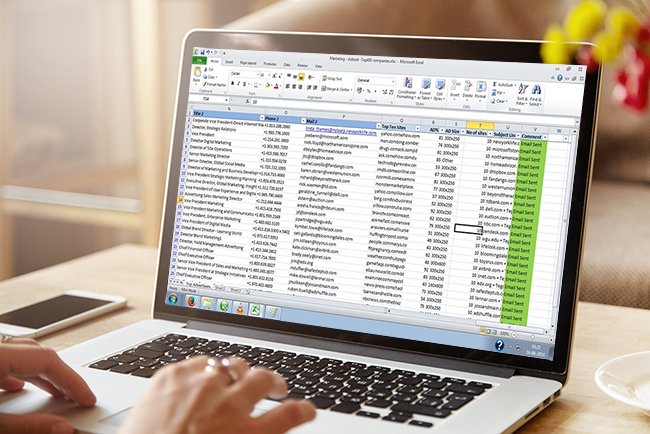 To conclude the part, jobs which are in demand shall be looked forward to. If one has the skill and talent and is ready to face challenges by working hard, nothing is impossible. My motive through this write up was to aware you with the existing careers one can have their hands on this pandemic.
Also read:
Top 5 Highest Paid Jobs In India
Esports As A Lucrative Career Option In India: Government To Offer Jobs In Online Gaming