Every luxurious swimming pool is the epicenter of activity. It's where guests can unwind, interact, and see and be seen.
As a result, it should come as no surprise that hotels go to great lengths to ensure that their pools are ideal retreats from the hustle and bustle of daily life and that they extensively advertise them on their blogs and social media to attract new customers. Here's my list of the world's top ten most luxurious pools.
A list of the 10 most luxurious pools around the world is given below:
1. Molitor Hotel
The Piscine Molitor in Paris was conceived as a public swimming complex in 1929, but it closed in 1989. The Molitor hotel, which reopened last year, was reimagined by a group of design firms.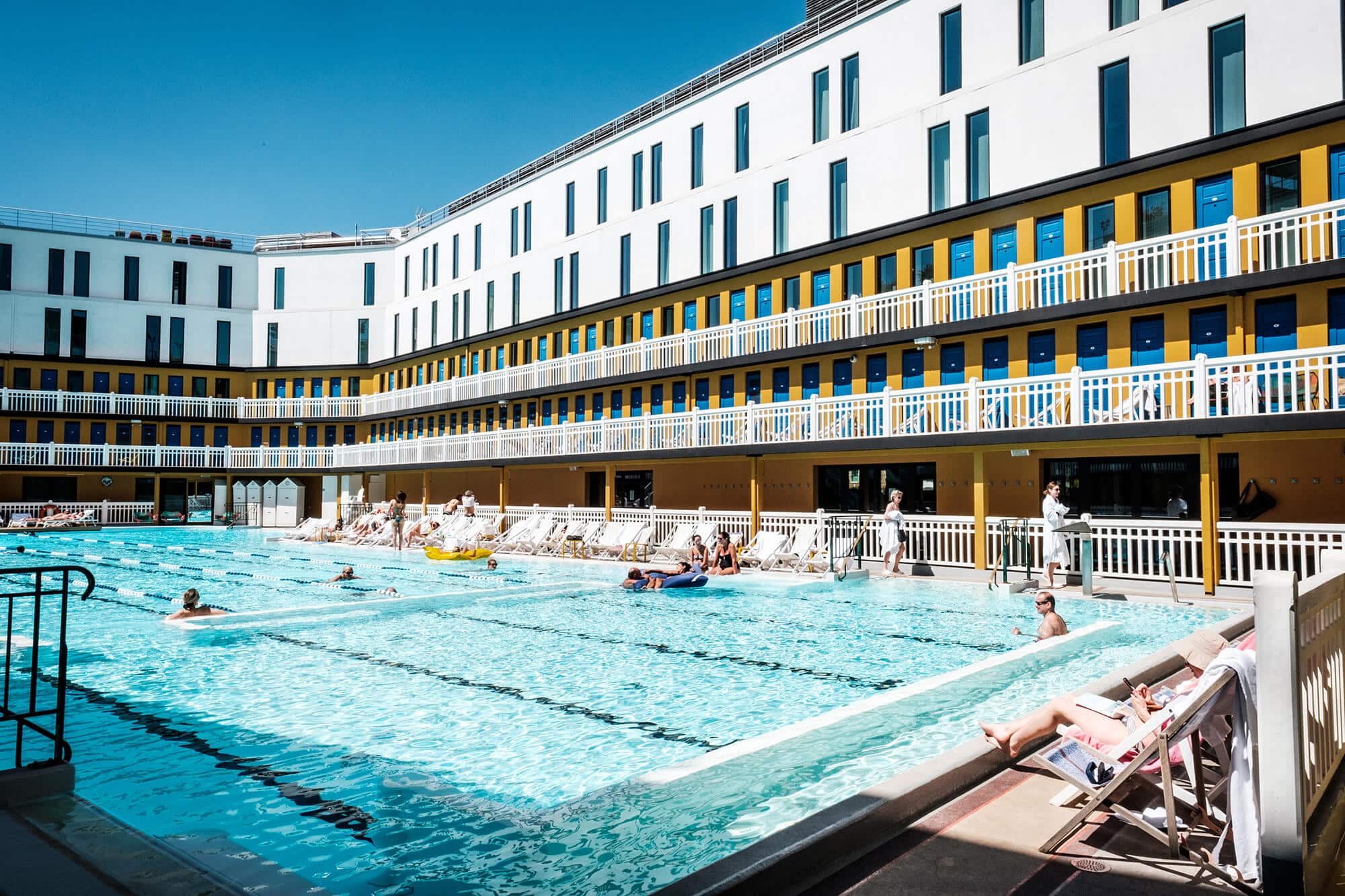 Both the indoor and outdoor pools were renovated by Jacques Rougerie with a focus on preserving their Art Deco style. This is the amazing pool in the Molitor hotel which you will love to spend time in and have a refreshing time.
2. The Joule Hotel
A sleek cantilevered rooftop pool has been added to the Dallas National Hotel, which occupies a 1927 building that was formerly the Dallas National Bank.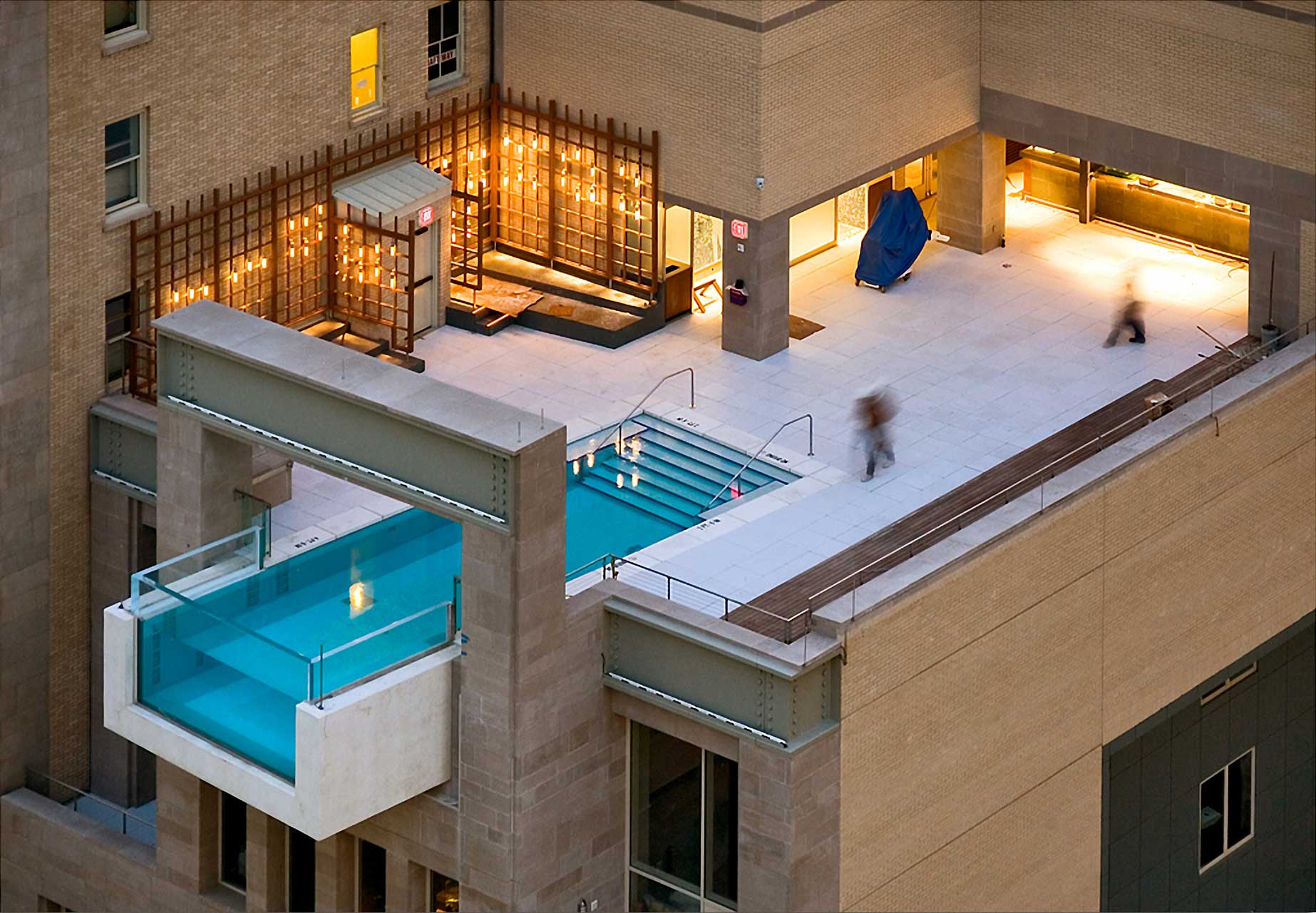 The pool's glass wall provides a spectacular view of the city. Perfect pool to be in, you will have the best time in this pool.
3. Greece Pool
Santorini's popular island, Greece's popular island of Grace, offers the best view of the caldera from its pool. It is also the perfect base for exploring the larger towns of Oia and Faro from Imerovigli, between them.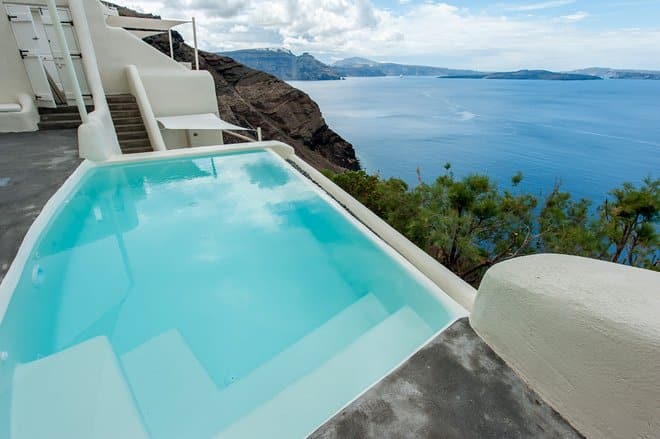 4. Havasu Falls Natural Pool
Go swimming at Havasu Falls near Supai, Arizona if you're looking for an authentic swimming experience. In this magical place, two worlds collide the traditional cultures of the local Havasupai people and awe-inspiring Mother Nature.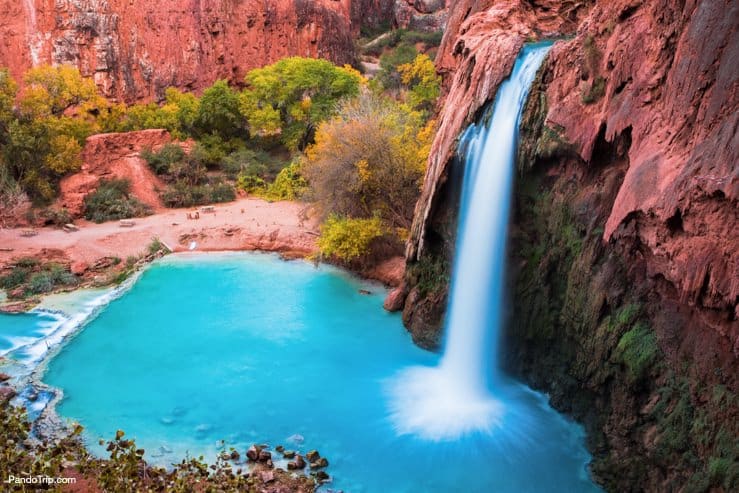 Only a limited number of tourists are allowed to visit, and you will need a permit from the Havasupai tribe to do so. Thus, you'll likely have the place to yourself!
5. Gold Energy Pool
Go to the exclusive five-star St. Regis resort in Lhasa, Tibet, if you're looking to splurge. In addition to the majestic Himalayan views, you have access to the one and only glittering gold-tiled pool.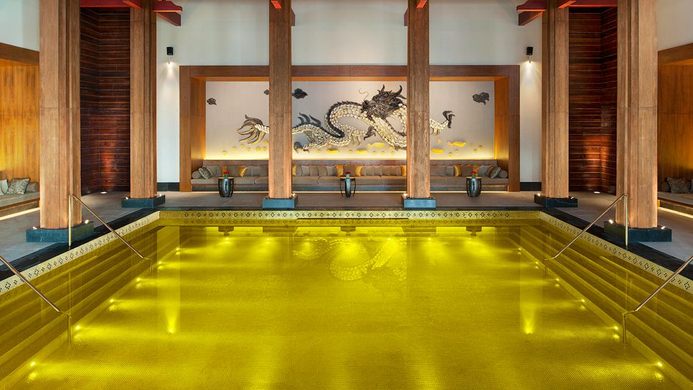 A comforting 28-32 degrees Celsius is reached by adding salt and warming the water. Foot massage and catering are available nearby. It's an exquisite experience for those who love bling!
6. Jade Mountain Resort Pool
This incredible pool is located on Saint Lucia island, the hidden pearl of the Caribbean. Jade Mountain is a fancy secluded resort with a private beach, excellent spa treatments, and magnificent views opening from each room.
Now, doesn't it seem like a perfect honeymoon destination to you? Yet a day in paradise costs a tiny fortune of $1,550 per room. But a girl can dream, right?
7. The Red Pool At Library Resort
Is red replacing blue as the color of choice for pools? Koh Samui in Thailand has a warm and inviting swimming pool that's tiled with orange, yellow, and deep red colors, creating a glittering spectacle of color and unusual style.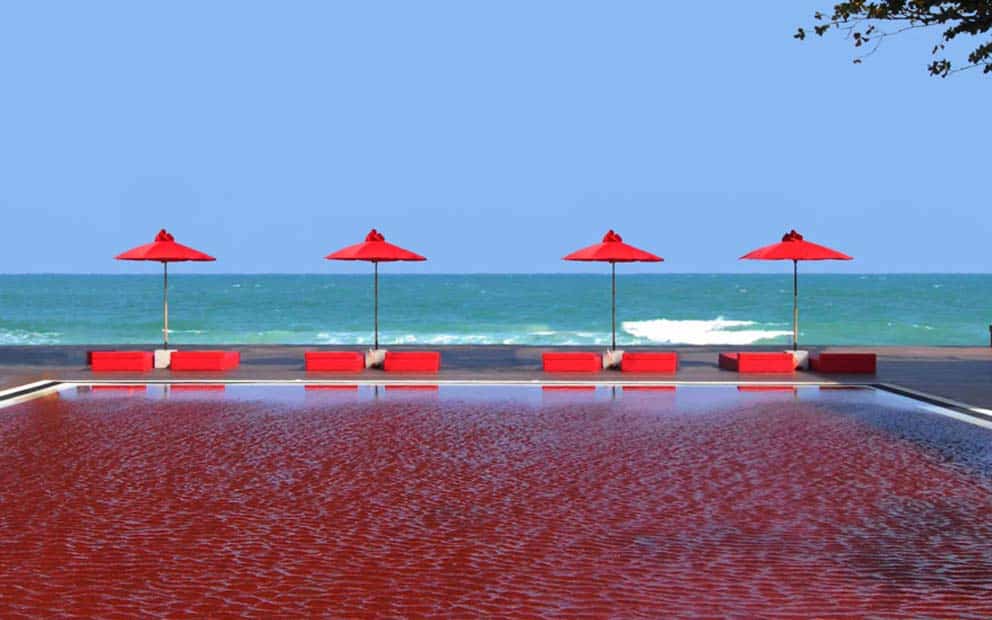 Bonus: a private white-sand beach is just a few steps away. Be ready to pay around $320 per night if you are giddy to splash here.
8. Bondi Iceberg Public Pool
Sydney, Australia, is only 15 minutes away from Bondi Baths. The 50-meter saltwater pool has been attracting visitors from around the world for over a century.
For children, the cost is $3.50 and for adults, it is $5.50. The store is open from 6.30 a.m. through 7.30 p.m. on weekdays, and 6.30 p.m. during the weekend.
9. Harbour Plaza Hotel Pool
From this deluxe rooftop pool located on the 23rd floor of the Harbour Plaza Hotel, you can enjoy sweeping views of Hong Kong's cityscape and Victoria Harbour.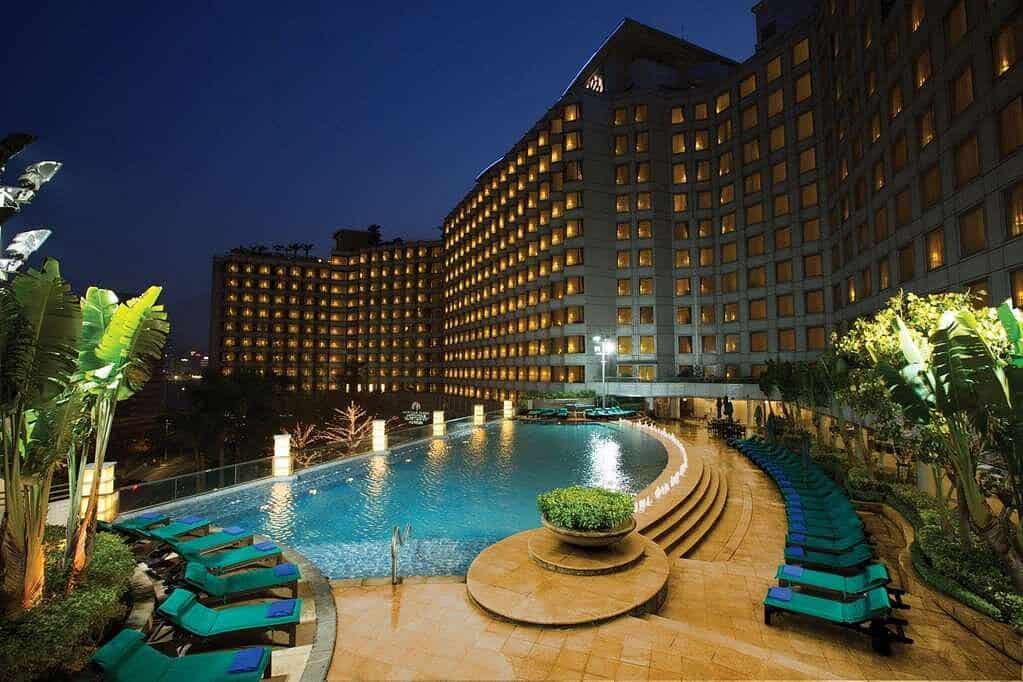 This magnificent pool is only available to guests, so expect to pay around $200 for a night's stay.
10. Goila Natural Pool
Giola is Greece's hidden gem, located near the village of Astris on the southern side of Thassos Island. You need to walk about 2 km from the main road to get there.
But isn't it worth it to dive into turquoise waters from cliffs that tower eight meters high?
Nothing quite like a relaxing dip in the pool after a hard day of exploring or traveling. If you want to make a splash on your next holiday,  check out a list of the world's most luxurious pools.
Also Read: 10 Most Well-Known Festivals In Orlando