Art history dates back twenty thousand years ago when humans were not able to write. We have been looking all over the world, trying to recreate what we have seen in the sketches. Over the ages art has evolved, organizing in form and content into various styles.
In France, Grotte Chauvet is a lovely cave painted. It has many major galleries with over 300 works and gravure, which were possibly created between 32000 and 30000 years ago.
In many parts of the world, from Europe and Africa to Australia, prehistoric cave paintings have been uncovered. Africa has identified some of the earliest rock art and gravures.
1. Jan van Eyck
He was a Dutch Renaissance painter who was renowned for his mastery of oil painting, coloring, naturalistic scenes, and attention to detail in his own lifetime.
Jan van Eyck was born in Maaseik, Belgium c. CE 1390. His family was upper class and he could have had an elder brother, Hubert van Eyck (d. 1426 CE), but this individual remains an extremely obscure figure in the art world.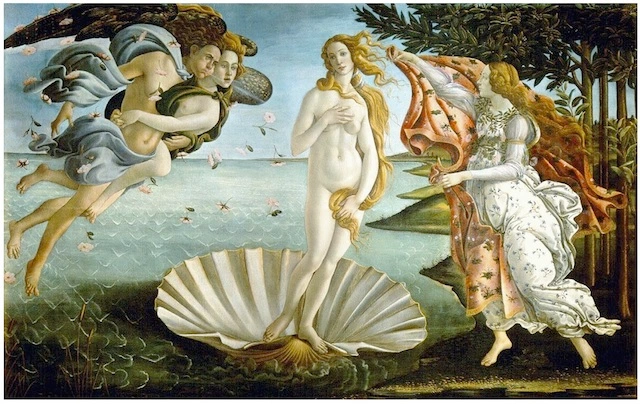 In 1422 CE, Jan van Eyck first became interested in art when he worked for the Bishop of Liege. None of Jan's early works, however, can be explicitly credited to him. Works are generally identified with his hand because of a belief that, as a young man, he served as an illuminator of writings.
He held many high positions during his career, including that of a court painter and diplomat.
His famous works include Arnolfini Wedding Portrait, Portrait of a Man with a Blue Chaperon, Man in a Red Turban.
2. Sandro Botticelli
At the peak of his prominence, the Florentine painter Sandro Botticelli was one of the most renowned artists in Italy. His elegant paintings of the Madonna and Child, his altarpieces, and his life-size mythical paintings, such as 'Venus and Mars', became enormously famous in his lifetime.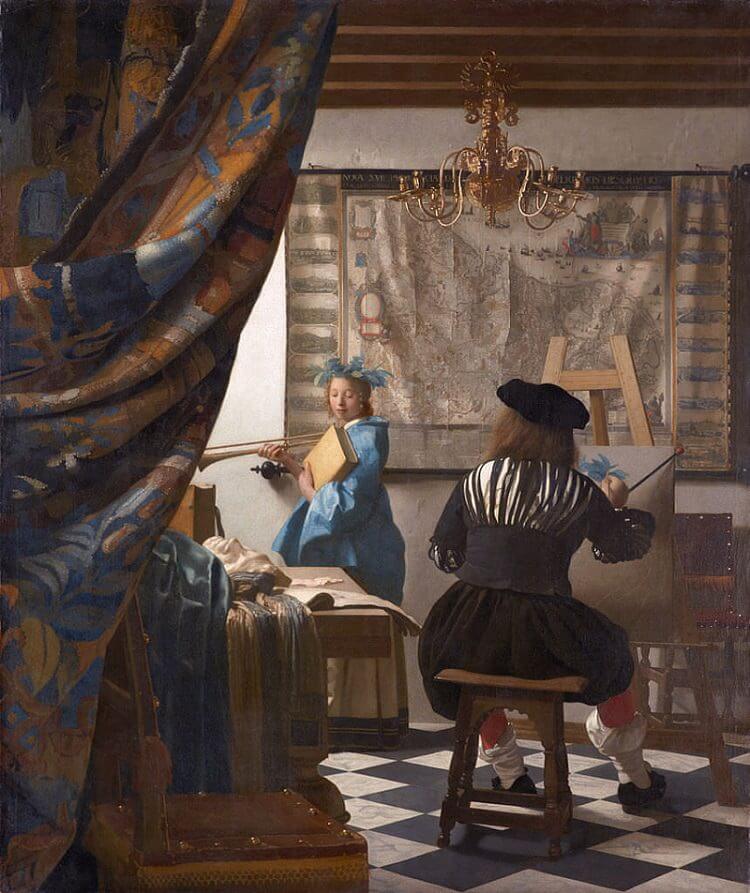 Botticelli's actual name was Alessandro di Mariano di Vanni Filipepi. It's no surprise, though, that the artist's moniker was simplified to Sandro. "Botticelli," meanwhile, was a nickname meaning "little barrel."
Madonna and Child With Young Saint John the Baptist, Botticelli set a new record in January 2013 when it sold $10.4 million at Christie's New York City.
3. Johannes Vermeer
Johannes Vermeer was baptized on October 31, 1632, in Delft, Netherlands, and was buried on December 16, 1675. The Dutch artist painted compositions that are among the most admired and respected paintings in the world of art. While only about 36 of his works survive, these rare pieces are among the finest jewels in the world's best museums.
There are few details known about his life, and he was often considered to be an utter hermit who painted pictures almost exclusively. He struggled to scrape money together with his own artwork and his painting trade, he was entirely obsessed with his artistic work. His mother-in-law was a rich lady, and he was able to support Vermeer and her daughter, but all his life he suffered from financial pressure.
Girl with a Pearl Earring is one of Vermeer's most iconic paintings and one of the most famous in the world.
4. Claude Monet
In nearly every way, Claude Monet was the father of French Impressionist art, the word itself originated from one of his works, Impression, Sunrise. He was born in Paris, France on November 14, 1840.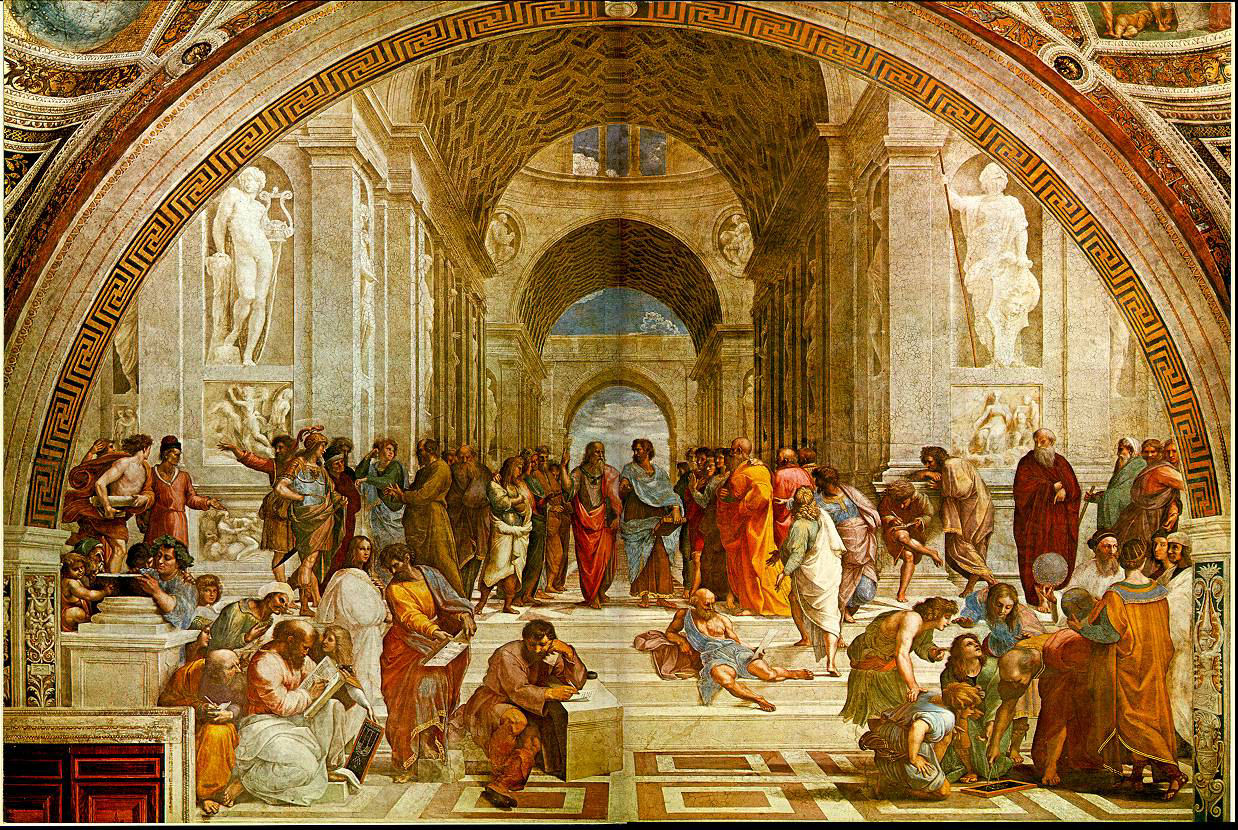 As a boy, his father wanted him to become a retail trader but his heart was in art, and at the age of 11 he joined Le Havre High School of Arts. During his time at high school, he was known for his caricatures, he would sell for ten to twenty francs each to the locals. Five years later, he met the artist Eugene Bouldin, who taught him the methods of "outdoor" painting and became his tutor.
Twenty-one years old, he joined the First African Light Cavalry Regiment in Algeria for a seven-year tour.
After his relocation to Paris, he practiced 'outdoor' techniques, along with Pierre-Auguste Renoir, Frederic Bazille, and Alfred Sisley, and created an art style that would eventually be classified as Impressionism.
5. Raphael
In the Early Renaissance, Raphael was an Italian painter and architect. Raphael, alongside Michelangelo and Leonardo da Vinci, is considered the great trinity of the master painters of the Great Renaissance era.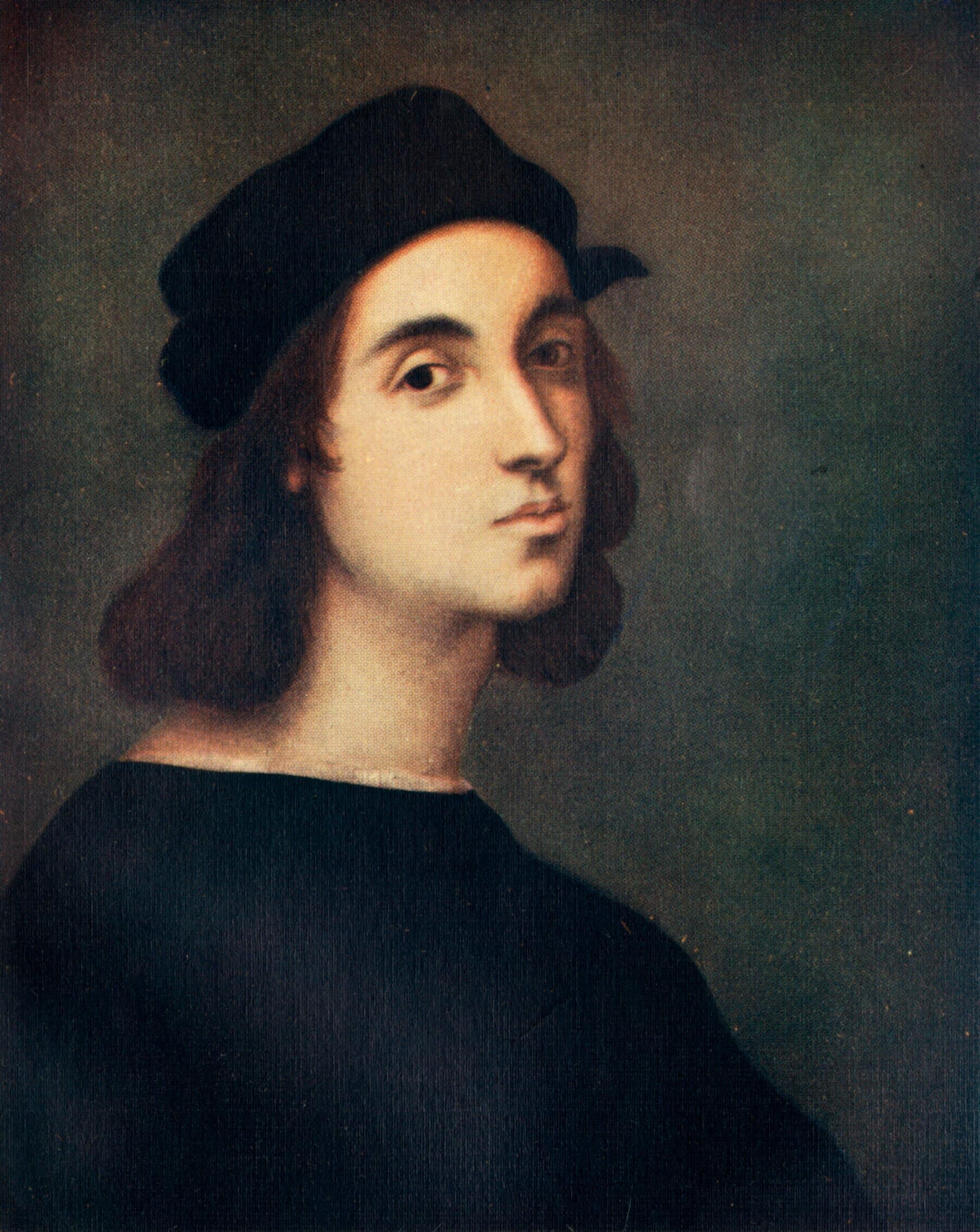 Raised in an artistic household, his father was the court painter of the Duke of Urbino. After his mother's death in 1491 and his father's death in 1494, Raphael, eleven years old, who had already displayed artistic ability, played a significant role in the continuity of his father's art studio.
Da Vinci was 30 years older, and the younger painter integrated many aspects of Da Vinci's paintings into his own works. Michelangelo, on the other hand, was just eight years old and did not like Leonardo, but even more, did not like Raphael's increasing fame, he even gave flame to conspirators and spread gossip about Raphael.
In 1508, Raphael traveled to Rome, where he would reside for the remainder of his life. His first serious project in Rome was the task to adorn the private library of the Pope, Stanza Della Segnatura. After completing this room, the Pope was so satisfied with his work that he allocated him to the other rooms of the palace, expelling other artists who had been appointed to finish the assignment.
Also Checkout: Amazing 'foreign' cities in India