The 'pink city of India,' Jaipur, is known for its royalty and magnificent monuments. However, few people are aware of the unending list of reasons why it is a must-visit shopping destination.
In Jaipur, there are surely some outstanding retail destinations that will enhance your whole buying experience tenfold.
If you're a shopaholic, you won't be able to find a better shopper's paradise than here! The objects' unique beauty and traditional touch will have you enamored in no time.
You don't have to be concerned about where to go shopping in Jaipur. This Jaipur shopping guide will answer all of your questions and direct you to the best shopping spots in the city.
1. JOHARI BAZAAR
Jaipur is home to India's greatest and most opulent collection of all forms of jewelry. People who enjoy both jewelry and clothing flock to Jaipur, which is known for both.
Many well-known markets in Jaipur sell limited-warranty precious stones, jewels, semi-precious stones, and jewelry. And Johari Bazaar is one of the oldest shopping areas in Jaipur, where you may get all of these things.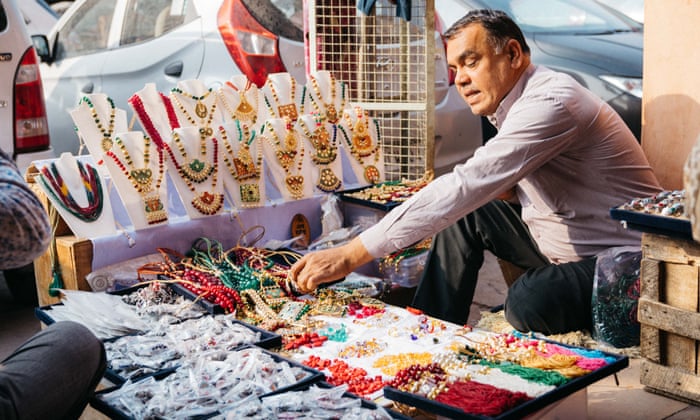 It is one of the best locations to shop in Jaipur, with a wide range of options and fantastic designs that will enchant you, especially the wonderful handmade, delicate jewelry.
Specialty: Precious gemstone jewelry and handcrafted necklaces are among the best.
2. TRIPOLIA BAZAAR
Lac jewelry and a wide variety of bangles are popular at Tripolia Bazaar. It is one of the greatest places to buy bangles and related goods in Jaipur. In Tripolia Bazar, you may buy textiles.
Here you may flaunt the trendy Bandini tie and dye fabrics with gorgeous embellishments.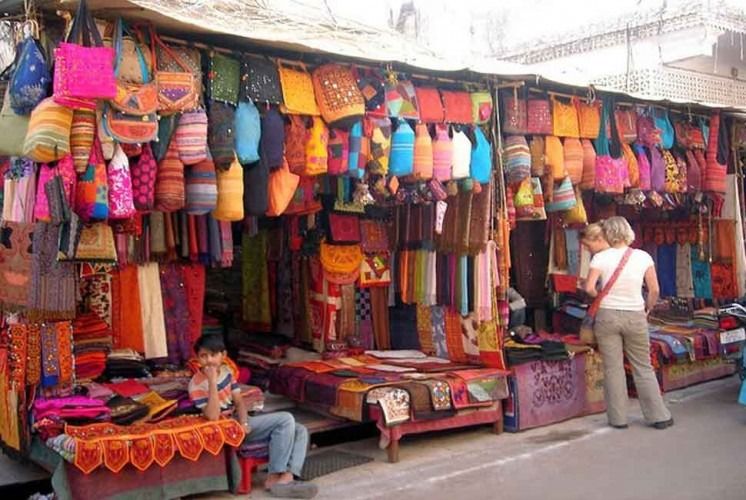 This market may be considered one of the most fantastic places to purchase in Jaipur because you can buy designer carpets, brassware, and other traditional clothing here.
Specialty: Lac jewelry with excellent designs is available at this Jaipur shopping location.
3. NEHRU BAZAAR
Although Nehru Bazaar has some lovely garments and fabrics, the traditional jootis, which are a Jaipur shopping specialty and look brilliant with their multi-colored design, are a major attraction.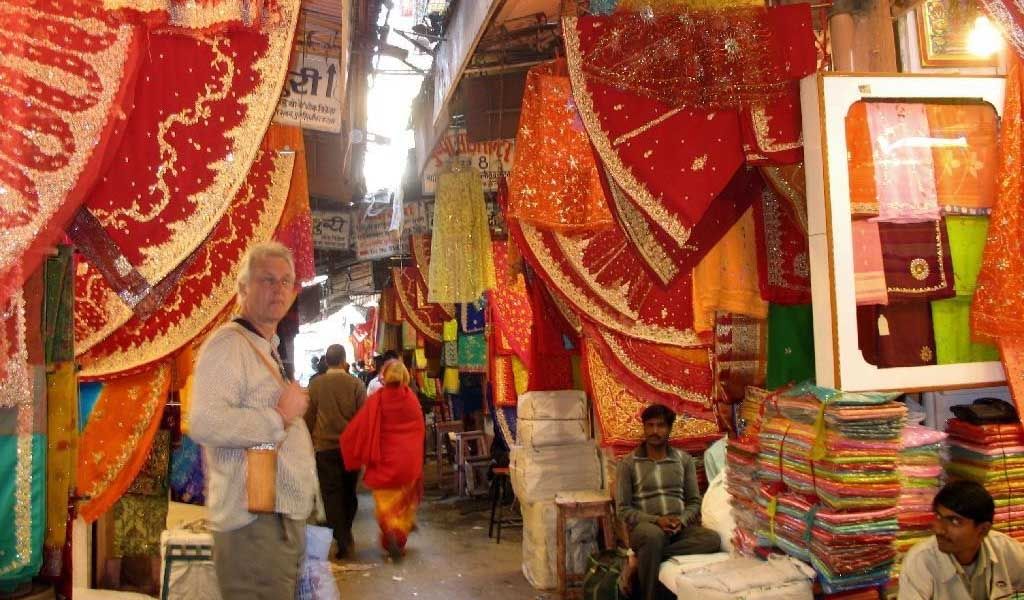 All of them appear to be appealing, but be sure to haggle hard before purchasing a few.
Specialty: Joothis are a must-have at Jaipur's most opulent shopping destination.
4. SIREH DEORI BAZAAR
Sireh Deori Bazaar, located across from the famed Hawa Mahal, is a great area for window shopping and street shopping in Jaipur because it gives you a good idea of what's available.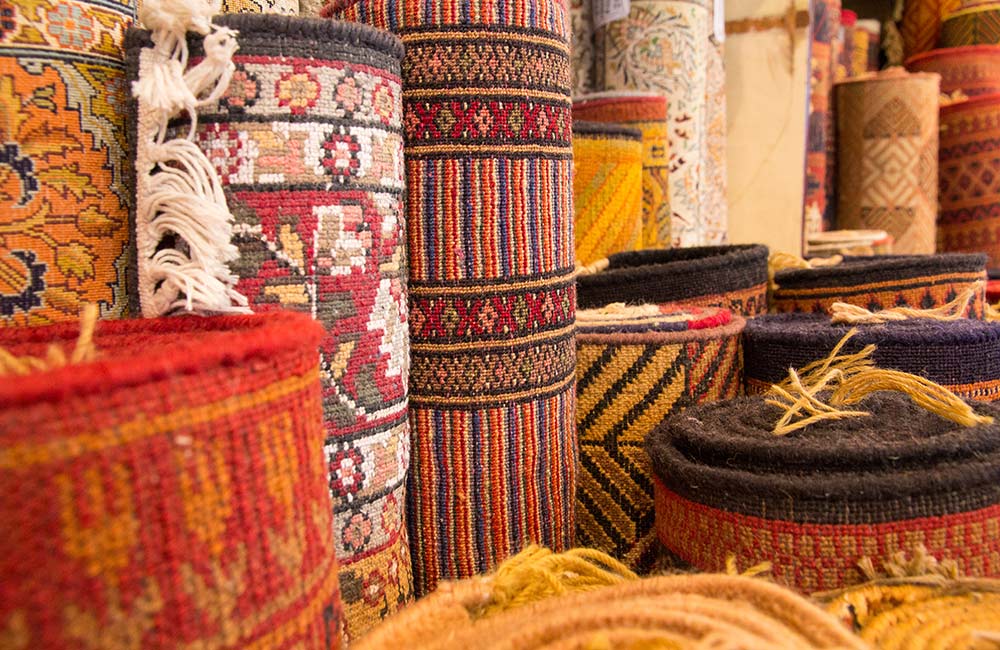 This is a well-known shopping destination in Jaipur. Leather shoes, puppets, knickknacks, and several unique hangings are available here, all of which are Jaipur-made.
Specialty: Of all the shopping areas in Jaipur, this is where you will find the best Camel Leather items.
5. BAPU BAZAR
The best market to visit in Jaipur for shopping is Bapu Bazaar, which is a one-stop-shop for all Jaipuri products, with practically anything available at a fair price. If you're seeking the best wholesale location, this is it.
This is a well-known cloth market in Jaipur. The reasonable pricing of textiles and Joothis distinguish this bazaar. In Jaipur's Bapu bazaar, you may easily find one of the top shops.
In Jaipur, you may enjoy the novelty of street shopping. Furthermore, the bazaar is in a lovely position, and you may be able to see the city's 'pink' side!
Specialty: High-quality Jaipur textiles can be found here. However, be prepared to haggle!
6. THE GEM PALACE
If you're interested in vintage charms and jewelry, The Gem Palace is the place to go. Their jewelry is an embodiment of a broad cultural past, known for its traditional and ornate patterns.
Each item they sell is self-explanatory. The family-run firm has a long and illustrious history that continues to flourish today.
Specialty: Invest in some stunning charms and appealing jewelry.
Also Read: 5 Countries You Can Travel Under 50K From India

Source: BuzzPedia