Video editing is a hefty job that requires sheer performance and finishes. The long creative hours of work over pixels and resolutions need firm technical backing from your computer. As video editing is a multitasking job, you are often required to work on multiple slides at a time to get the job done, the video editing software themselves need great graphics support. In this post, we have compiled a list of the best video editing computers in the market.
One should always be very sure of the expectations from their computer setup, but when you are a video editor looking for a setup that assists your job better, you need to consider your computer choices based upon graphics card, fast RAM, and a multi-core processor.
The large video editing software requires special support from your computer to deal with raw HD and 4K videos. As most high-end computers bring efficiency to your workspace but a dedicated media creation system can add wings to your skills. While there are always high-end options out there, here we list the best and most valued computers to increase your video editing performance with ease. 
Let's dive into the list of 8 best video editing computers in the market right now-
1. HP Omen 30L
HP Omen 30L is an overall package for video editing with a great CPU and GPU. Dedicated to gaming setup, the build is solid and assists the editing work with ease. The hardware is sleek and the build looks artistic with fast components packed inside in a very aligned manner. The look is elegant with the semi-transparent tempered glass side panel. 
The Intel Core i9- 10900K version runs at 3.70GHz with a huge 32GB RAM. The computer enables enough liberty of work even with 4K videos with its fast PCIe SSD along with a 2TB 7,200 RPM hard drive.
The communication and expansion options are available in plenty with two USB 3.2 Gen 2 ports and an HDMI port which makes it easier to set up your computer with a large screen. HP Omen 30L tops the recommendation list with both the video editing efficiency and value for money categories. 
2. iMac (24-inch, M1, 2021)
The Apple iMac M1 does the video editing job with just so much ease and efficiency that you'll always be at the best of your skills. The best iMac option for editing out there for editing, the M1 is equipped with perfections for video editing.
The iMac M1 deals with the 4K resolution so easily with its crisp and colorful Retina display that will only add more detail to your editing experience.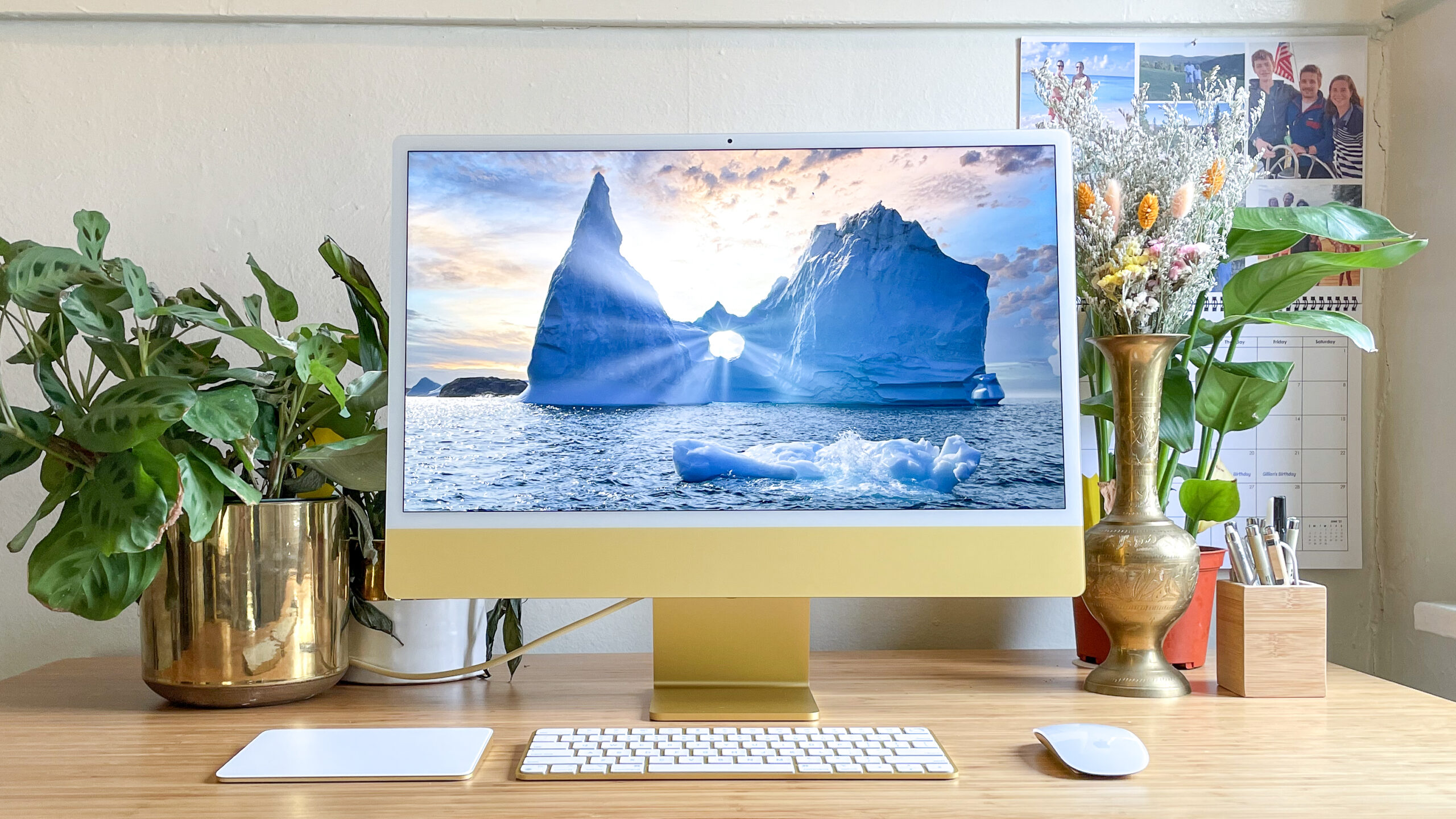 The build is just the Apple class and the eyes behold the sight while having a look at it. The best feature that will bless the video editing workspace is the already optimized editing apps with M1. The only limitation seems to be the 16GB RAM which can be used along with either 1TB or a maximum of 2TB storage.
The expansion options are minimal with only a single external monitor. M1 iMac makes it a great video editing desktop option by far for the ones who can't resist using Apple. 
3. Microsoft Surface Studio 2
Microsoft Surface Studio 2 does exactly what Apple iMac computers do but for Windows users with rather more detail. The computer comes with a 28-inch touch-sensitive display with a huge 4500 × 3000p resolution. The touch option adds ease to multitasking and aligns your editing workload.
The Microsoft Surface Studio 2 delivers high-notch editing details and finish which enables powerful graphics on the screen.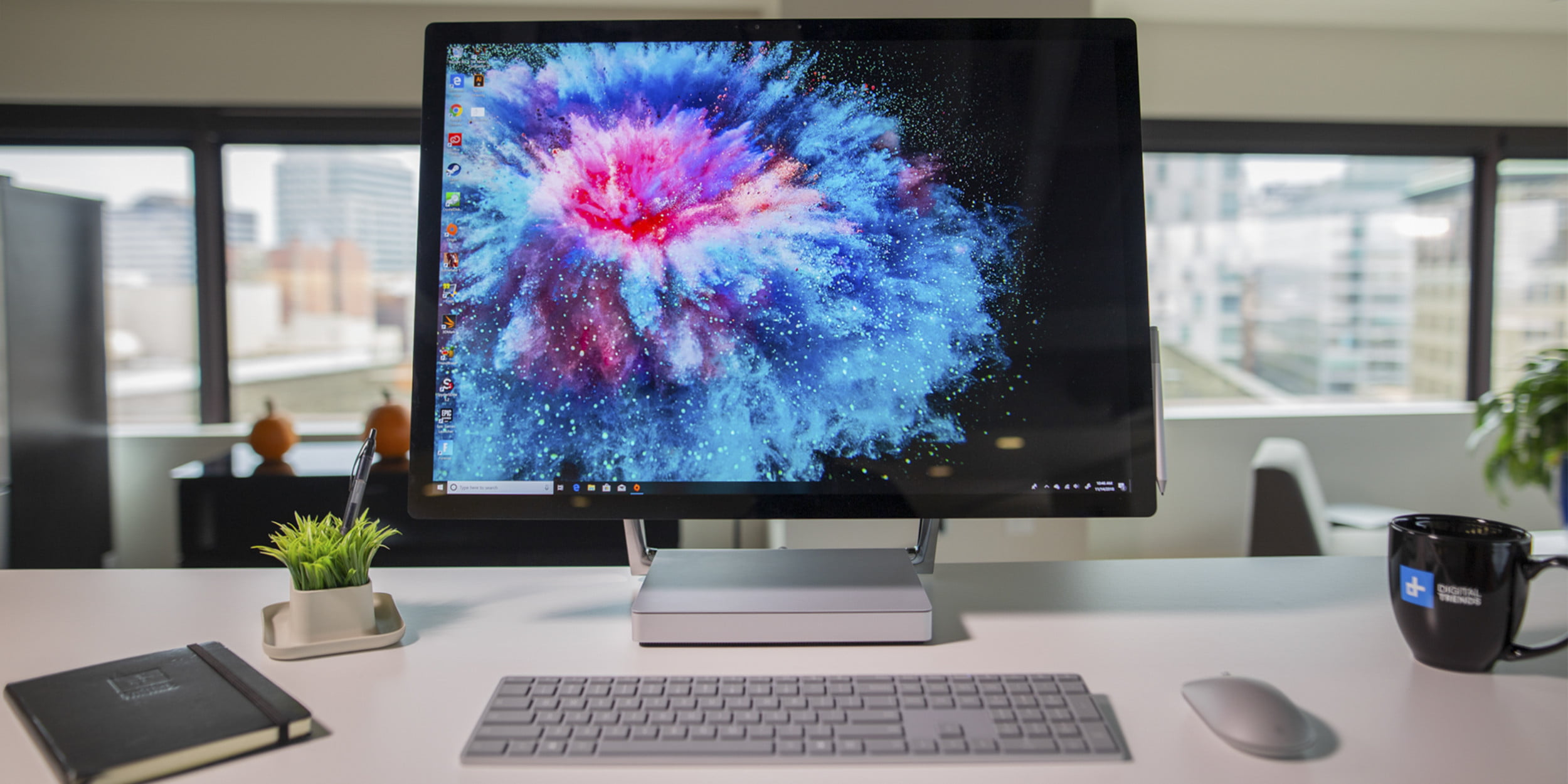 Runs on Windows 10, and the computer is highly equipped with a plethora of communication and expansion port options.
The hinge finish to the screen makes it customizable to adjust the screen as per the ease and you can always draw or add details to your edits with a drawing pen on the screen which is a decent drawing tablet alternative as well. Not to say that Microsoft Surface is better than Apple, but it will be a lie to mention it is any less.
4. Dell Precision 3650
Dell Precision 3650 is a recent launch from Dell but makes it to the top of the list with its huge power potential. As a video editing job needs your computer to deal with extensive power load, Dell Precision 3650 exactly delivers the same. 
The fact that this computer is highly configurable, adds more reasons to recommend it among the top 5. 
Dell adds an Intel Core i9 – 11900K with 8 cores, NVIDIA Quadro RTX 4000 graphic cards with 8GB VRAM, 2TB SSD, and 8TB 7200rpm SATA hard drive with Thunderbolt 4 PCI adapter along with four 2.5 inch SATA drive bay in this one computer. The amount of features and powers packed inside this one computer is impeccable. There is merely nothing to limit this beast of a computer for the workplace and video editing.
5. HP Envy 32
HP Envy 32 is a rather expensive option but can be as efficient in delivering 4k video editing as iMac Pro. Envy 32 is an overall stellar performer for the workspace.
The highly packed features such as Intel Core i9 – 9900k with NVIDIA GeForce RTX2080 GPU plus 32GB of RAM, this computer is equipped with high-notch video editing finishing potential. The expansion is similarly very versatile and present in the back unit including HDMI-IN or HDMI-Out options.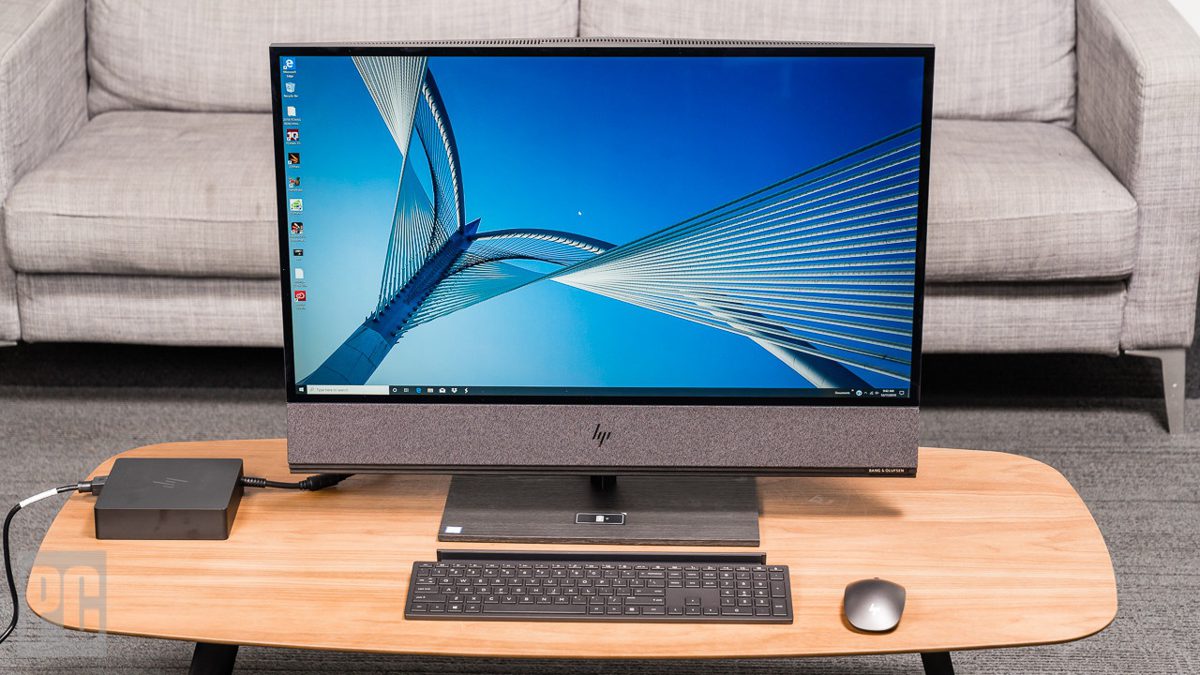 Although the big screen doesn't require any external display and delivers crisp and detailed visuals for video editing already. HP Envy 32 is an overall workforce-dedicated computer that can easily deal with 4k resolution with accurate colors and details. Considering its high price value, HP delivers every penny of your large investment on this computer. 
6. Lenovo ThinkStation P620
Lenovo ThinkStation P620 is an affordable yet powerful computer that brings a lot of expansion and performance options with it.
Highly motivated for video editing workstation, it is backed by AMD Ryzen Threadripper PRO with 16 cores alongside NVIDIA Quadro RTX4000 with 8GB VRAM, it can easily work up to 4.30 GHz. All along with a huge 32GB RAM and 1TB storage makes it a beast for your workspace desktop setup. 
The expansion options are just inevitable with the support of half TB of RAM distributed over eight 64GB DIMMs, five SATA hard drives, and up to four graphic cards. Lenovo also sets the bar up with the build and interior of ThinkStation P620. All of this and more comes packed inside this small Lenovo ThinkStation P620 package only gives value back for your money.
7. Dell G5
As gaming computers are highly dedicated to building over RAM strength, hence they can meet the requirements of high-end video editing easily. Dell G5 is a budget gaming computer that can easily be one of the best options for video editing efficiency.
The 64GB huge RAM with multi-core processors and powerful graphic cards, is a rather powerful computer. 
Plenty of configuration options make Dell G5 easy to be efficient for video editing work being a gaming computer. This computer stands a chance if you can't go big for your video editing setup. Affordable recombination.
8. Dell XPS 15
After all the desktop recommendations, here is a mention if you are likely to carry your workspace. Dell XPS 15 is a power-packed laptop that can be very efficient and handy for video editors. The build is impeccable with aluminum and carbon fiber that gives it a sleek and aesthetic finish. The video editing experience can be very smooth with its 3840 × 2400p resolution along with 434 nits of brightness.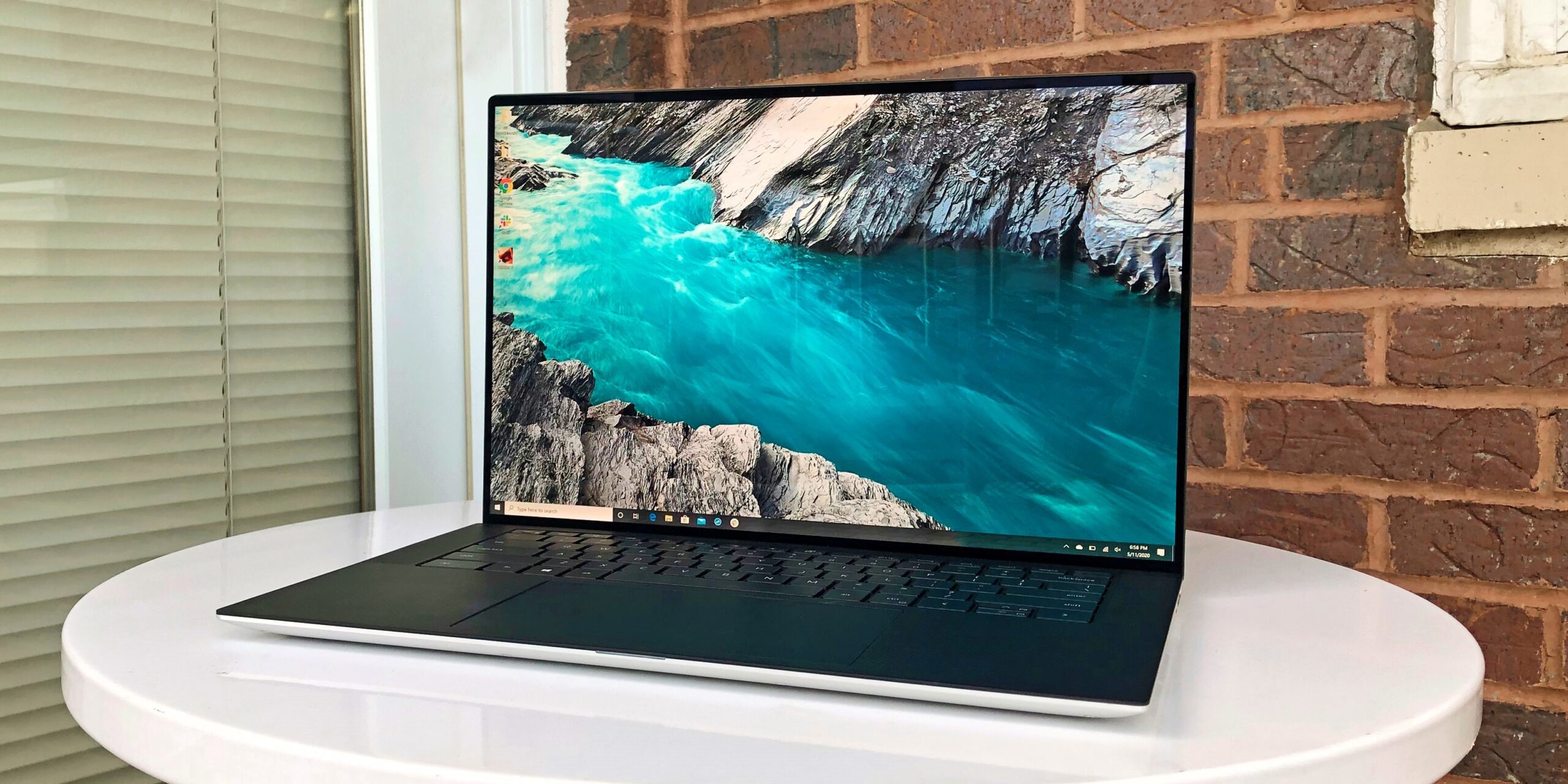 Performance is by far the best in the laptop category as the Intel i9 processor with NVIDIA GeForce GTX 1650 Ti Max-Q GPU makes it sharp and cutthroat. Dell XPS 15 laptop is very light and easy to carry with a killer performance for video editing. Dell XPS 15 stands out on the recommendation list being an on-the-go workspace option for video editors.

Also Checkout: 7 Best Periscope Alternatives For Android