Covid-19 has engulfed the world under the night of chaos and terror. Every day we witness the death count rise and people scrambling for resources to stay alive.
We must find hope when none seems to exist, and hope comes from humanity. This is the story of 28-year-old Adil Ansari – a young doctor and his efforts to save his devasted town from the Covid-19 pandemic.
Maharishi Valmiki Government Hospital in New Delhi hired Adil Ansari, a young doctor fresh out of Chandulal Chandrakar Memorial Medical College. Adil embodies the ethical and spiritual resolve that a doctor can have, as shown by his great sacrifice. When Adil discovered that his city, Aligarh, was crumbling under the weight of Covid19, he abandoned everything to save his hometown.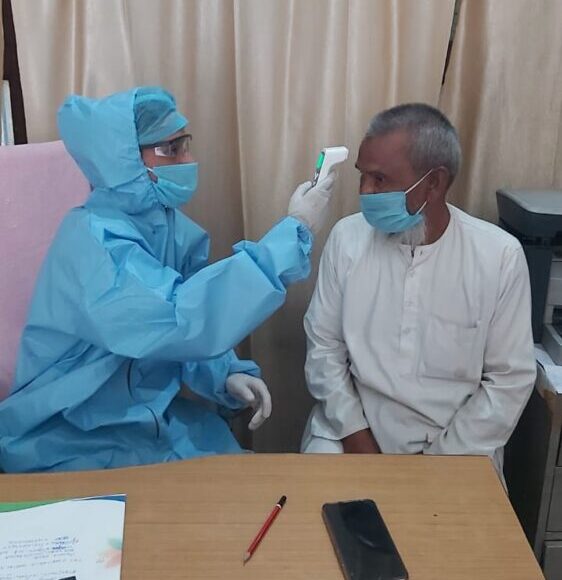 The Healthcare system in Aligarh failed like many other cities in the state of Uttar Pradesh ruled by Yogi Adityanath. Jawaharlal Nehru medical college of Aligarh Muslim University is the backbone of the city's medical infrastructure. on 24th April, JNMC officials issued a notice informing that the funds for the purpose of oxygen procurement have been depleted and asked the university alumnus community to donate so they can ensure a continuous supply of oxygen for patients.
Due to the lack of any official data, it is not possible to put an exact fatality and active case count on the table but sources on the ground suggest that the true numbers are much higher than expected. Some leads claim that the active case count is more than 10,000 and fatality count over 500.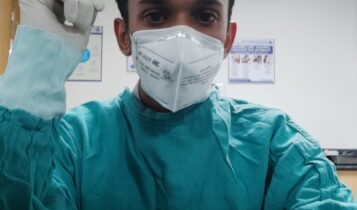 Adil Ansari, who was also aware of the reality in his hometown, felt compelled to return home and use his expertise in the fight against covid19. He began treating covid patients for free at Taj Hospital, Aligarh, and the work didn't even allow him to return home.
Adil sleeps in the clinic to ensure that he is available in the event of an emergency, and he works tirelessly every day treating patients. When no one is available to help him, he is seen personally transporting oxygen cylinders for patients in his care and collecting numerous resources.
When asked about his plans, he told The Second Angle that he wants to build an oxygen plant that will provide 350 litres of oxygen per hour.
"We are paying for this plant with our own money; Aligarh requires oxygen, and whatever financial capital we have, our oxygen plant will be operational in a month."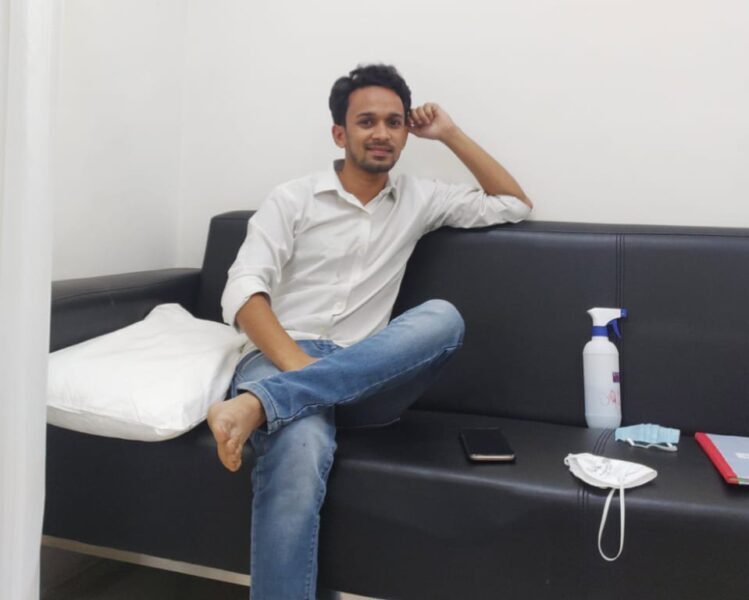 Adil is firmly committed to saving lives and wanted to send out a message to all those buried under the weight of the pandemic.
"While the situation is dire and we are doing our best, it is critical that we maintain our mental faculties and avoid succumbing to extreme anxiety and stress. Don't sell your home or valuables to pay for needless injections or cylinders. Fight to preserve the will to live and believe in your heart that if we can strive to be humane and decent, we will be able to overcome this curse."

Also read: "I am an essential element, which has gone to build India" Honouring Maulana Abul Kalam Azad on his Death Anniversary