Maulana Abul Kalam Azad, an Islamic philosopher, writer, and senior leader of the Indian National Congress, died on February 22, 1958. During India's independence struggle against imperial control, Azad was one of the most renowned and powerful independence advocates.
He was the first education minister of Independent India, as well as a well-recognized academic (15 August 1947-2 February 1958). He was a driving force for the promotion of eastern learning and literature studies. Azad was instrumental in the formation of the University Grant Commission (UGC). He is also responsible for the establishment of India's first institute of technology (IIT). On February 22, 1958, he passed away.
During India's independence fight, Maulana Abul Kalam Azad was one of the most powerful independence campaigners. He was also a well-known poet, writer, and journalist. He was a key political figure in the Indian National Congress, serving as President of the Congress in 1923 and 1940. Despite his Muslim faith, Azad frequently opposed the radicalizing views of other famous Muslim leaders like Muhammad Ali Jinnah. Azad served as India's first education minister after independence. In 1992, India's highest civilian distinction, the Bharat Ratna, was bestowed to Maulana Abul Kalam Azad after his death.
Maulana's Early Life and Education-
Maulana Abul Kalam Azad was a strong independence advocate during India's independence struggle. He was a well-known poet, writer, and journalist, among other things. He was a prominent member of the Indian National Congress, serving as its President in 1923 and 1940. Despite his Muslim beliefs, Azad was a vocal opponent of other prominent Muslim leaders like Muhammad Ali Jinnah's extremist ideas. After India's independence, Azad became the country's first education minister. After he died in 1992, India's highest civilian honour, the Bharat Ratna, was bestowed on Maulana Abul Kalam Azad.
Maulana Azad had his formal education in Arabic, Persian, and Urdu with a religious focus, followed by philosophy, geometry, arithmetic, and algebra. He also self-taught himself English, international history, and politics. Maulana Azad had a natural penchant for writing, which led to the establishment of the monthly journal "Nairang-e-Alam" in 1899. His mother died when he was eleven years old. Azad married young Zuleikha Begum two years later when he was thirteen years old.
Political Career of Maulana Before Independence-
Maulana Abul Kalam Azad joined the Khilafat movement in 1920 as an activist advocating the reinstatement of the Caliph in Istanbul. He became active in the Indian liberation struggle as a result of Gandhi's non-cooperation movement, which included the Khilafat issue. He was a staunch supporter of the non-cooperation movement's ideas, and as a result, he was drawn to Gandhi and his ideology. Initially suspicious of Gandhi's call to intensify the fight against the British Raj in order to obtain independence, he eventually joined the cause. He travelled around the country, giving talks and directing various movement initiatives.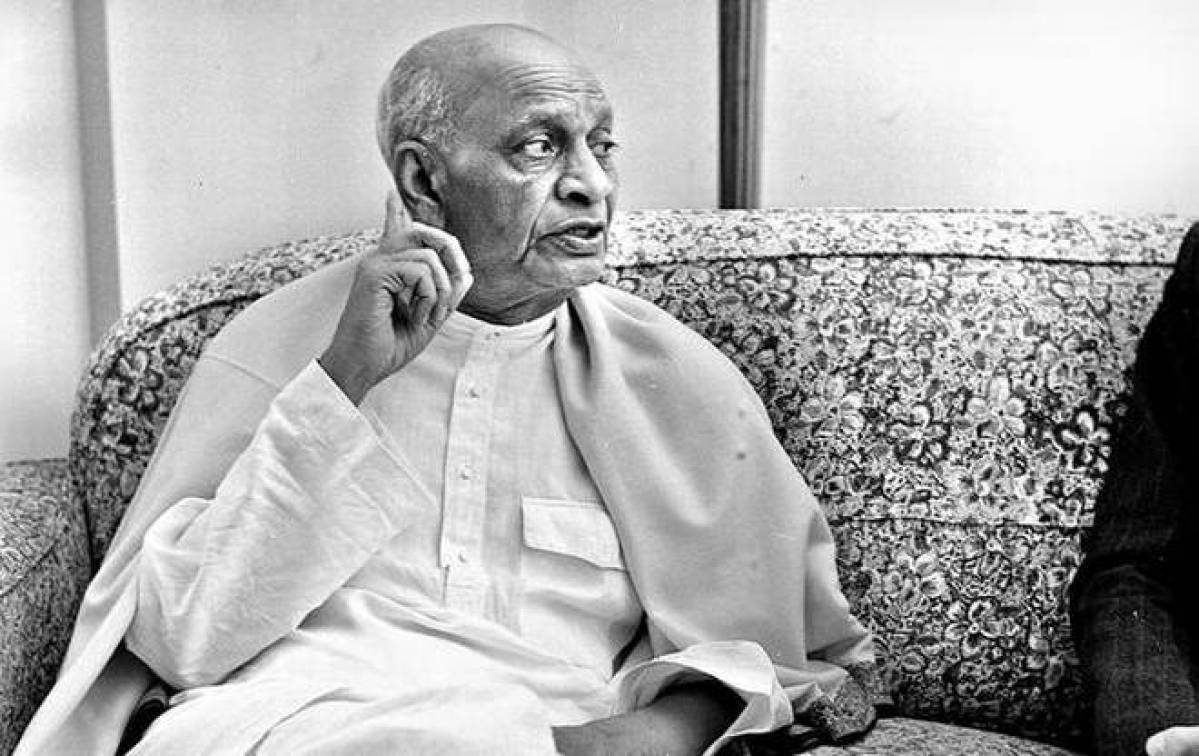 Vallabhbhai Patel and Dr. Rajendra Prasad were his collaborators. Maulana Azad, along with the majority of the Congress leadership, was captured on August 9, 1942. They were imprisoned for four years until being freed in 1946. During this period, the notion of an independent India had cemented, and Maulana was in charge of the Congress's Constituent Assembly Elections as well as discussions with the British Cabinet mission to discuss the conditions of independence. He was adamantly opposed to religious partition and was extremely saddened when the notion was put forth, resulting in the formation of Pakistan.
Post Independence Activities-
Maulana Azad promised to take responsibility for the security of Muslims in India during the turmoil that ensued after India's partition. To that end, Azad travelled to the violently afflicted areas of Bengal, Assam, and Punjab's borders. He assisted in the establishment of refugee camps and maintained a steady supply of food and other necessities. Sardar Vallabhbhai Patel and Maulana Azad reportedly argued over security measures in Delhi and Punjab during key Cabinet sessions.
The importance of Maulana Abul Kalam Azad's role and contribution cannot be overstated. He became India's first Minister of Education and was elected to the Constituent Assembly, which drafted the country's constitution. During Maulana Azad's presidency, a variety of initiatives were implemented to increase elementary and secondary education, scientific education, university establishment, and research and higher education opportunities.
Maulana's Early Revolutionary Ideology and Activities-
Azad got into contact with Mustafa Kemal Pasha's adherents in Egypt, who were publishing a weekly from Cairo. Maulana Azad met with the leaders of the Young Turks movement in Turkey. Azad met notable Hindu revolutionaries Sri Aurobindo Ghosh and Shyam Sundar Chakraborty after returning to India following a lengthy vacation to Egypt, Turkey, Syria, and France. They aided in the development of extreme political beliefs, and he became involved in the Indian nationalist movement. Azad slammed Muslim politicians who were more concerned with communal matters than with the national interest. He also dismissed the All India Muslim League's beliefs of communal secession.
In 1912, Azad began publishing "Al-Hilal," a weekly inspired by the enthusiasm of Indian and international revolutionary leaders. The weekly served as a platform for criticizing British government policies and highlighting the challenges that ordinary Indians experience. The paper's popularity grew to the point that it had a circulation of 26,000 copies. The people embraced the unusual message of patriotism and nationalism combined with religious dedication. However, the British government was alarmed by these developments, and in 1914, the weekly was outlawed. Unfazed by the action, Maulana Azad published a new weekly, "Al-Balagh," a few months later. 
After failing to impose a ban on Maulana Azad's publications, the British government planned to expel him from Calcutta in 1916. Maulana Azad was detained and placed under house arrest when he arrived in Bihar. This incarceration lasted until December 31, 1919. Azad returned to the political scene after his release on January 1, 1920, and became an active participant in the movement. He continued to publish controversial writings critical of the British government.
"You have to dream before your dreams can come true" Maulana's Legacy-
Maulana was a great believer in religious coexistence. His vision was of a united, independent India where Hindus and Muslims might live in peace. Despite the fact that his vision was shattered after India's division, Azad remained a believer. He and other khilafat activists founded the Jamia Millia Islamia Institution in Delhi, which has now grown into a renowned university. In India, his birthday, November 11, is observed as National Education Day.
Maulana Abul Kalam Azad, one of the most prominent leaders of the Indian liberation fight, died on February 22, 1958. Maulana Abul Kalam Azad was posthumously granted India's highest civilian accolade, the 'Bharat Ratna,' in 1992 for his immeasurable service to the country.
Also Checkout: "I've never lost a game I just ran out of time" Commemorating the Great Michael Jordan on His Birthday