The true-crime genre has grown in popularity in recent years, with documentaries, crime shows, and podcasts springing up regularly. Oxygen's "Snapped," which started in 2004 when the true crime genre wasn't as popular as it is now, is one of the shows that concentrate on the genre. "Snapped" differs from other true-crime series in that it focuses primarily on female culprits and what caused them to "snap."
"Snapped" didn't become a hit right away, but it grew in popularity over time and developed a fan base, making it a success to this day. Some of the show's followers are even well-known celebrities who can't get enough of seeing ladies snap.
For a true-crime drama like "Snapped" to remain truthful and true to the story, each episode must undergo extensive research. According to E Online, the show has a research team that checks case facts, but they also have access to police stations and prosecutor's offices across the country. Authorities not only assist in the confirmation of facts, but they also alert the "Snapped" team to new cases.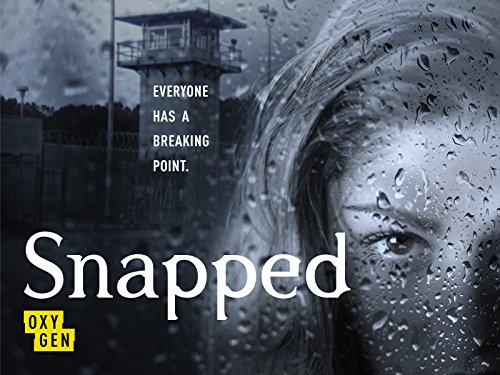 Because "Snapped" is a show about female criminals, authorities contact the "Snapped" team when they come across a case they believe would be a good fit for the show. Following that, the research team examines the case in detail to see if it is, in fact, a good tale for their target audience. As a rule, the show only examines murder cases that have previously been resolved in court, and only if people involved are willing to tell their side of the storey.
With the popularity of true-crime series, it's easy to forget that the events took place in real life. Even people who are accustomed to dealing with crimes and death are impacted in some circumstances, which is why it is critical to be attentive to victims or families of victims interviewed for the show.
Some best Episodes That You Can Give A Try
Courtney Schuloff (S8 E20)
Courtney was just 16 years old when her father sexually abused her. When Courtney was left alone with her father and he began to sexually assault her, she became desperate and said to her lover that she wished her father was dead. Her partner reacted in kind, and this documentary attempted to go into the details of the incident and assess its impact. This entire scenario is incredibly sad, and it makes you question whether the girl's decision was the correct one. We won't go into further depth about this because it needs to be seen for itself.
Opal Williams (S25 E5)
Opal Williams, her lover, and her cousin plotted to murder her computer programmer husband in this episode. Steven Williams was reported missing in Indiana in 2015, but his wife knew exactly where he was. Steven's body was discovered rolled up in a carpet and dumped beneath a bridge a few days later. He was stabbed in the chest and had injuries to his throat and neck. Opal herself appears in this episode, telling her side of the tale and providing additional details about the incident.
Sharon Halstead (S25 E7)
This case is unlike many of the ones that have been presented on the show. Sharon Halstead was driven by her belief in demonic possession rather than by vengeance or money. Sharon's 9-year-old son, Halstead and her sister Deborah believed spoke for God and could detect who was plagued by devils. Marston Lemke and Lynnann Green, whom they both thought to be possessed, were murdered by the sisters. Sharon murdered both of them, and Sharon's two boys were also present. It was difficult to see the entire episode.
Where to Watch This Documentary Series?
It's currently streaming on one of India's most popular Prime video channels, 'Hayu,' with a simple add-on subscription. Watch it and let us know what you think of it in the comments section below. 
Also Checkout: 20 Most Famous Dialogues from Ozark