Ram Manohar Lohia (23 March 1910 – 12 October 1967) was a socialist political leader and an activist in the Indian independence struggle. He worked with the Congress Radio, which transmitted illegally from different locations in Bombay until 1942, during the final years of British administration in India. In this post, we will present to you his achievements and works as a tribute. 
With a daring and powerful personality, the socialist leader. He was imprisoned countless times for the cause of the people both before and after independence. He strove to construct a society that would assure justice for the poor, the backward, and women. He was a man of remarkable intellect and independent thought.
Ram Manohar Lohia has long been associated with the terms "honoured liberation warrior," "maverick socialist," and "honoured political leader." Born in 1910 to a nationalist-at-heart father in the pre-independence era, it didn't take him long to join the liberation fight. With Mahatma Gandhi as his mentor, he never shied away from the truth and fought tirelessly to bring India's liberation movement to a successful conclusion, as well as post-independence social and economic difficulties.
He did it all, from organising a small strike on Lokmanya Tilak's death to supporting India's freedom struggle by participating in the Satyagraha Movement at the age of ten; raising his voice against social evils like the rich-poor divide, caste system elimination, and man-woman inequality; and summoning the youth on the topics of politics, literature, and arts during his final years. He died at the age of 57, but not before making a significant contribution to India's history and destiny. Many institutions, universities, hospitals, and roadways have been named after him as a mark of appreciation for him.
Manohar's Early life-
Ram Manohar was born on March 23, 1910, in Akbarpur, Uttar Pradesh, British India, to Hira Lal and Chanda. His mother, who was a teacher by profession, died when he was still a child. Ram's father, a patriot, exposed him to India's liberation struggle at an early age through different rallies and protest assemblies. His life was turned around when his father, an ardent Mahatma Gandhi supporter, led him to a meeting with Mahatma Gandhi.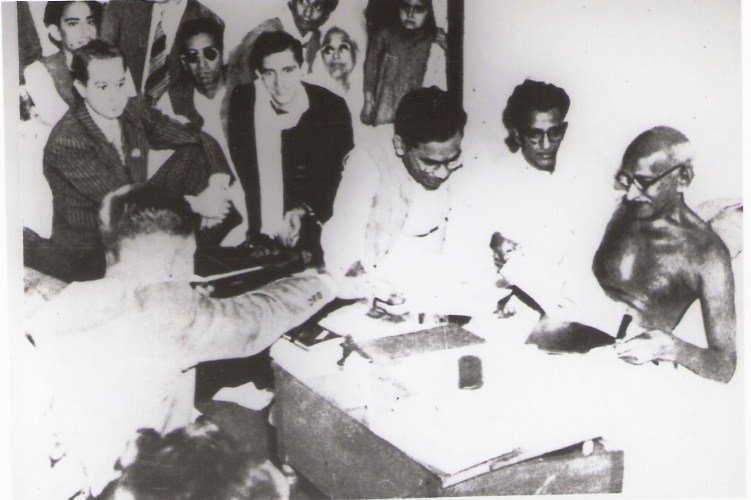 Ram was deeply influenced by Gandhi's personality and views, and he adopted his morals and principles, which helped him get through difficult times and would continue to assist him in many of his future initiatives. He took part in the Satyagraha march at the age of 10, demonstrating both his devotion to Mahatma Gandhi and his potential as a prominent freedom fighter in the future.
In the Motherland's Duty as a Student-
In the year 1910, Lohiya was born. Heeralal, his father, worked as a trader in Faizabad, Uttar Pradesh. When Ram Manohar was two years old, his mother died. The youngster was raised by his grandma. His father was a devout Mahatma Gandhi supporter. When Ram Manohar was nine years old, he saw Gandhi for the first time. In 1923, the Indian National Congress met in Gaya, Bihar, for its plenary session. Little Lohiya volunteered for the Congress at the time. He also attended the Gauhati session in 1926. In Bombay, Benaras, and Calcutta, Lohiya acquired his schooling. In 1925, he received a first-class pass on the Matriculation Examination. He enrolled at Vidyasagar College in Calcutta after completing a two-year study at Banaras University.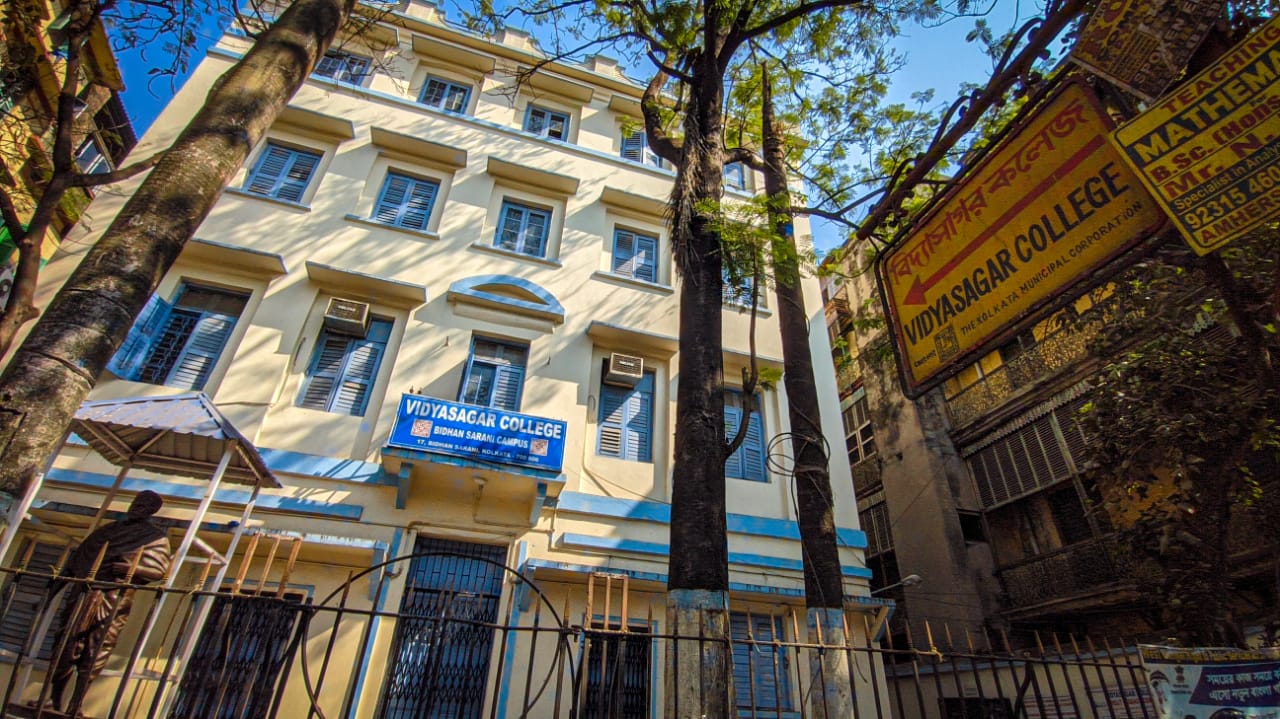 He passed the Honours Exam in English Literature in 1929. He was drawn to political activity even when he was a student. He travelled to Germany to further his education. At the time, Hitler was in control. Lohiya completed his PhD dissertation. His subject at Berlin University was the Indian Salt Satyagraha. In both Economics and Political Science, he received a doctorate. In 1932, he returned to India.
Lohia's Role In Forming The Socialist Party-
15th of August, 1947. India attained independence. However, it was afterwards partitioned. Lohiya felt dissatisfied with the situation. Gandhi was assassinated on January 30, 1948. The community infection quickly spread throughout the country. The Congress Socialist Party was dissatisfied with how the Congress leaders handled the crisis. The Socialist Party decided to unite peasants, manufacturing workers, and middle-class workers. The Socialists abandoned the Congress Party on April 15th of that year. They started their own political party. Lohiya was one of the party's senior leaders. Following that, Lohiya travelled the entire country. He was a harsh opponent of the Nehru government's policies. He advocated in support of the Socialist Party's position and programmes in his distinctive way. He captured the hearts of the country's young.
Ideal of Humanity- 
Lohiya engaged in farmer agitations all throughout India, not only in Karnataka. He took part in all of the uprisings of the oppressed around the country. In every battle for the working class against all sorts of oppression, he stood at the forefront. He had not just pity but also respect for the average guy.
He once travelled from Sagar to Shimoga by rail in a third-class cabin. He was joined by a group of Socialist Party employees. Some of them extended their legs, oblivious to the hardship they were causing to people on the next row. In that row, there were some farmers. Lohiya couldn't keep his rage in check. "This behaviour does not befit a socialist," he observed to the man next to him. Tell your other friends about it." Lohiya's vigilance was evident even in seemingly insignificant situations.
Manohar's views as a Socialist-
Lohiya possessed a unique set of skills. He was an expert in a variety of social and political ideologies. He was greatly inspired by Western philosophers. Karl Marx was one of the most prominent of them. Satyagraha, Gandhi's philosophy, had a significant influence on India. The way millions of defenceless Indians opposed the powerful British amazed Lohiya. He promoted Satyagraha as a means of realising socialist objectives. He was convinced that the divide between haves and have-nots, rich and poor, could be bridged by nonviolent methods. In sophisticated regions like Europe and America, massive mechanisation may be beneficial. India is a nation brimming with millions of people. The most pressing issue is finding work for millions of people.
Lohiya had strong feelings for Indian languages. English is only spoken by a small percentage of the population. As a result, Lohiya argued that it should no longer be utilised for administrative purposes. The people's language should be the government's language in a democracy. Only then will the general population comprehend what the government is doing, and no one will be disadvantaged because they do not speak English.
As a result, the sole option is to use modest machines. Of course, there are distinctions between capitalism and communism, yet both rely on the widespread use of heavy machinery. Changes in ownership alone do not result in inequality. The concept of the mechanised industry should be rethought. Lohiya held such ideas.
"Twenty-one Paisa" Daily Income of Lohia-
Lohiya ran for the Lok Sabha in the 1962 elections from the Phulpur seat in Uttar Pradesh. Jawaharlal Nehru, the then-Prime Minister of India, was his opponent. Lohiya was defeated in the election. But such was his bravery that he would take on even the most powerful men in the kingdom.
A by-election was held in the Uttar Pradesh seat of Farookabad in May 1963. Lohiya ran for and was elected to the Lok Sabha. His objective was for the Lok Sabha to reflect public sentiment. His inaugural address was momentous in and of itself. To the surprise of government spokesmen, Lohiya revealed in the Lok Sabha that the daily income of the country's 27 crore people is a pitiful twenty-one paise.
He believed that improving the living conditions of such underprivileged individuals should be given top attention. When Lohiya revealed that this poor country spent up to twenty-five thousand rupees a day on the Prime Minister's security, everyone was stunned. He went on to write a book that elaborated on his points. He maintained that popular leaders should avoid alienating the general public.
Simple Life of Manohar-
Lohiya was a leader, but he was also a simpleton. He was not a fan of ostentation. His personal effects were sparse. He was unconcerned about his appearance. When he unpacked his bag while on tour, he discovered that all of his clothing was damaged. It was necessary to get new shirts from the market. Lohiya was unconcerned about his requirements.
Lohia's fight for the Terrible Curse on Country: Caste System
The caste system is divided into numerous levels. Anyone who has money is a member of one of the elite castes or speaks English can flourish. However, millions of others in our country are not that lucky. The government should set aside 60% of employment for women and individuals from underserved neighbourhoods. The same principle should be applied to positions in politics. This was Lohiya's uncompromising stance.
Equality of opportunity is a good guideline to follow. When individuals who have been oppressed for a long time are forced to compete with those from progressive societies, the latter is almost certain to win. As a result, it is only fair that people who are behind the curve be given particular consideration. All of Lohiya's projects were founded on this idea.
In India, there has always been a divide between profession and practice. Lohiya underlined the necessity to overcome this distance between speech and conduct. He was never the owner of any property. He never had any money till he was elected to the Lok Sabha. His well-wishers and friends looked after him.
His Delhi home was always available to party members. In 1967, Lohiya was elected to the Lok Sabha from the Kanoz seat. He underwent surgery in September 1967. But he was never the same after that. Lohiya passed away on the 12th of October, 1967.
Lohia's Imprint on The International World- 
Satyagraha, according to Lohiya, should be applied not just on a national level but also in international politics. At the international level, he wished to abolish the inequalities between the rich and the poor. He began by arguing that no country should have special privileges inside the United Nations Organisation. His objective was for all of the world's impoverished countries to band together. America unleashed the atomic bomb on Japan, an Asian country, near the conclusion of WWII. He said that this demonstrated Western nations' racial biases.
Poverty and progress are not issues that are unique to any one country. While half of the globe basks in luxury, the other half suffers from poverty, illiteracy, sickness, and inequity. Peace and calm are unachievable in such a world. The world's wealthier nations must fulfil their responsibilities to the emerging nations. If there is a famine in any part of the world, other countries should rush to assist the victims. According to Lohiya, a worldwide welfare fund and an international organisation should be established.
Ram Manohar Lohia: The Hero of Rare Courage-
Lohiya became a synonym for fearlessness as a result of his life. He was unafraid to share his views both during British rule and in independent India. His criterion for judging any concept or plan was always the same: does it benefit the poor and downtrodden? His financial aid was great. His intelligence was razor-sharp. He was a man with strong opinions.
No one has known if the ordinary man is alive or dead in this region for the past five thousand years. His personality needs to develop, and he needs to mature into a new man. Lohiya worked and died for the common man's cause.
Also Checkout: Chandrashekhar's journey from lawyer to Chandrashekhar Azad (Ravan)