Bad Boy Billionaires is an investigative documentary-series which explores in-depth, the greed, fraud and corruption that these fraudulent giants built up and then were ultimately brought down. To this day, they remain India's most infamous, and controversial business tycoons. Bad Boy Billionaires explores their journey from the beginning, it showcases their rise simultaneously with their downfall.
It gives accounts of all the people included or concerned in this journey, which gives people an opportunity to form their own opinion about them. And just like every other thing, it too didn't come without controversy. It had been caught up in severe legal troubles since the release of its trailer, even resulting in the trailer being taken down and the release also stayed.
Bad Boy Billionaires: The Controversy
The controversy mainly centred on the fact that one of the four billionaires showed in the movie had apparently not yet been actually convicted as the episode on the software tycoon Ramalinga was presumed to be wrong as he still faces a challenge in a local court.
Thus the episode on B. Ramalinga Raju remains on hold as Netflix continues to contest a legal challenge on it. Raju confessed earlier to be inflating the assets of his software firm, Satyam Computer Services Ltd., by about $1 billion in 2009. Netflix India declined to comment on the ongoing legal challenge and the recent legal win.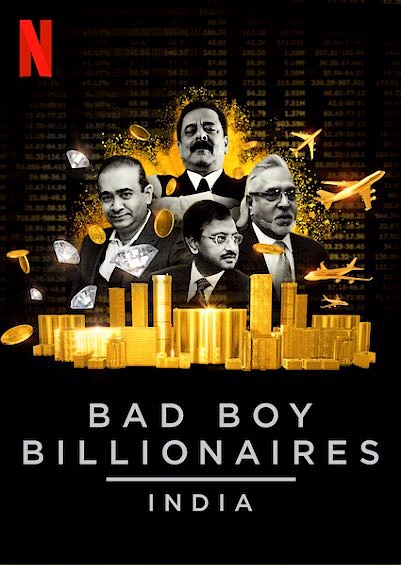 The American streaming giant was thus resultantly only allowed to release a bulk of the episodes of its "Bad Boy Billionaires: India", a series that documents the travails and journey of beer tycoon Vijay Mallya, diamantaire Nirav Modi and Subrata Roy, founder-owner of the financier group, Sahara India Pariwar.
Bad Boy Billionaires which was described by The Hindu as 'A restrained tale of unbridled debauchery' sure is restrained, as it gives a somewhat incomplete glimpse of the tycoons. Mainly because of the fact that it lacks an original voice, as it basically just hops from one news item to another, or from one personal account to another and just stitches together a half-hearted narrative which largely lacks conviction and insight, making it much less intriguing than what it could have been.
The most glaring of all its many faults is the serious lack of courage. It fails to go beyond the few titular figures on which it places so much attention, without taking any risk and adding a different point of view it gives the centre-stage to them, limiting itself largely to original clips and news reports. It makes a conscious decision on its part to ignore the institutions and their designed systems that served as a breeding ground for the wilful financial defaulters.
In the first episode of the series, Beer baron and airline owner giant, Vijay Mallya builds a huge empire and brand image till his Kingfisher empire is plunged into an alleged money laundering case and is ultimately caught in debt. Mallya who was once popularly called the "King of Good Times" for his extra-extravagant lifestyle, has been fighting his extradition to India.
Vijay Mallya was arrested in London in the year 2017 after 17 Indian banks had accused him of willfully defaulting on more than 91 billion rupees ($1.2 billion) in debt which was accumulated by the Kingfisher Airlines — a carrier he had founded in 2005 and had to be shut down seven years later due to this. We saw his journey, him rising and then getting caught up in the world of extravagance and then bearing the harms and losses of it.
Dazzling the world's elite to globalize his jewellery brand, Nirav Modi is suspected of illegally inflating diamond prices. Modi, an ex-billionaire used to be one of the most popular names in Bollywood as well as Hollywood.
He has been accredited to work for a large number of celebrities and stars — Kate Winslet wore his creations to the Oscars. He is also fighting extradition to India as he's accused of defrauding a state-run lender of around $2 billion.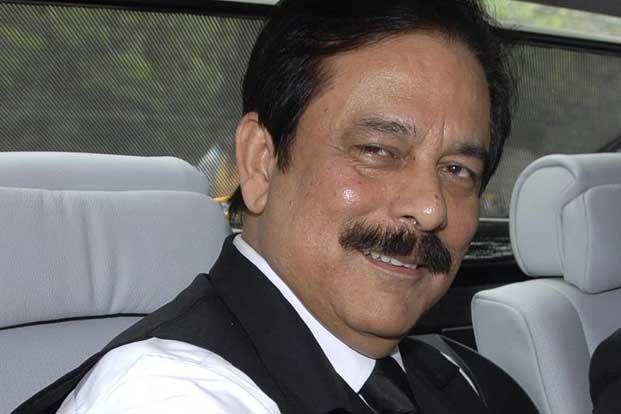 This episode of the series, on Subrata Roy, who takes his Sahara India Pariwar conglomerate to excessively dizzying heights before facing accusations of enticing poor investors into a pyramid scheme. He was extremely loved by people and was called Saharashri by the masses. Roy who was sent to custody in the year 2014 for his Sahara group's tremendous failure to comply with an Indian markets regulator's order, for a $3.9 billion refund to depositors, forcing the tycoon to sell assets.
He's been out on parole since 2016. Sahara, which had largely opposed the Netflix series and even got a stay order last month, told the local court in its petition that this documentary demeaned Roy and his conglomerate and also made baseless claims about them.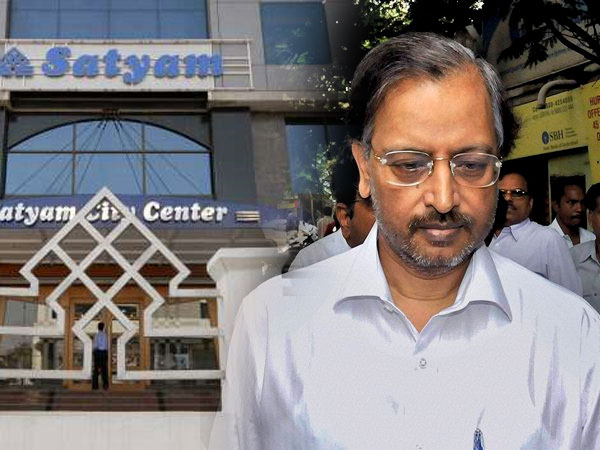 According to Bloomberg, B. Ramalinga Raju was sentenced to seven years in prison in 2015 after an Indian court found him guilty of falsifying accounts at his firm, Satyam, by faking invoices, inflating cash reserves and understating debt. Raju told a Hyderabad court that airing the documentary would amount to defamation, while cases against him were still being heard in courts.
It's a lacklustre series that neither has the tone nor the novelty to be a 'badass' show as most people might expect it to be. It limits itself to be a compilation of news events at best with the journalists and officials that covered the story, recounting it for the world.
It certainly doesn't provide the audience with closure on India's bad boy billionaires Vijay Mallya, Nirav Modi and Subrata Roy, who were earlier worshipped until their ultra-rich idols ran into legal hurdles but at least gives people something to think about.
The three billionaires surely have a lot in common, their hefty ambition, dangerous arrogance and untrammelled power, which no one but the public invested in them. It gives the people a lesson we have still left unlearned, to stop worshipping rich. Something we have been doing for centuries now and still continues to do the same.
Lastly, I would only like to add that the fact that at the beginning of all the three episodes the respective billionaires are seen publicly displaying honesty, hard-earned trust and commitment to the people of our county is surely ironical.
Bad Boy Billionaires: India is currently streaming on Netflix.
Also, Read A Suitable Boy Review
Read: The Batman: 5 Ways It Pays Tribute to Batman Film Traditions