QuillBot is without a doubt one of the most popular paraphrasing tools used by students, academics, and even beginner bloggers. The program is easy to use and generates material that is human-like. It is, without a doubt, a "go-to" program. Did you know, though, that there is alternative software that provides greater paraphrase features and outcomes? Not to mention that the other QuillBot rivals have larger word restrictions for paraphrasing. In this post, we will look at some of the best Quillbot alternatives. 
The finest thing is that this clever application refines your connotation and enhances the quality of your writing style without distorting the original content's meaning. QuillBot, on the other hand, employs only three tools: the Rewriter, Summarizer, and Grammar Checker. This trio works in unison to create something truly spectacular.
QuillBot's grammar checker, on the other hand, is currently in beta and has a lot of opportunities for development. Another constraint in both the freemium and premium versions is the word limit. That puts a damper on proofreading long essays. It's now time to seek QuillBot-like websites.
So, to save you time and effort, we've compiled a list of the best Quillbot alternatives in this post:
1. Spin Rewriter
Spin Rewriter is a web-based content-spinning program that is widely regarded as one of the most intelligent spinning solutions in the business. Because you can rewrite information on a word, phrase, and paragraph level with improved synonyms and automated spinning, you may approach Spin Rewriter as a QuillBot alternative. 
By going to the 'Rewrite Many Articles' option on the homepage control panel, you may spin one or multiple articles. It employs an algorithm to automatically rewrite your material so that it is unique and appears original. Once you enable the option, you may alter words, sentences, paragraphs, and summaries, as well as change the structure of your phrases and sentences.
Unlike Word Ai and The Best Spinner, Spin Rewriter allows you to subscribe for a lifetime. It also has a function that allows you to integrate all of your stock photos. The most compelling aspect is its enhanced ENL technology, which provides significantly better phrase-level spinning.
2. The Best Spinner 4 
The Best Spinner 4 is a well-known professional spinning program that is commonly used as one of the professional paraphrasing tools. The '4' in its name refers to the most recent v4 version, which is a highly simple-to-spin document prepared using the new Visual Spinner.
Additionally, the new v4 utility allows you to execute the program on ANY computer or device that has a web browser. It's one of the quickest and easiest interfaces for spinning articles and creating original content. TBS, as one of the Quillbot alternatives, allows you to compare your original text to the paraphrased information side by side.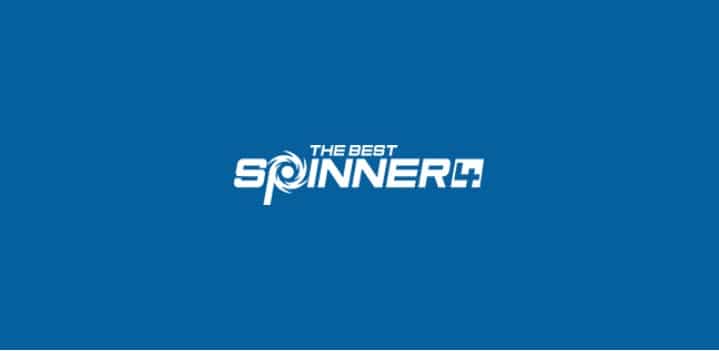 TBS v4 becomes one of the few spinning tools with the most multi-language compatibility array, with the ability to paraphrase and translate your articles into 14 other languages.  TBS v4 also uses cutting-edge text-to-speech technology to create audio/mp3 files from any article. It enables spinning material at the word, phrase, and paragraph level, as well as nested layers and deep spinning, unlike Quillbot.
You'll also be glad to learn that you can now instantly post your spun material from TBS4 to your WordPress blogs if you're a blogger. TBS4 can also assist you to produce up to 100 spun versions of your content at once, all of which will be saved in a ZIP file.
You may also make a one-spinning version on the screen that you can transfer to the Windows clipboard automatically. One of the most notable features is its best-in-class thesaurus, which receives hundreds of millions of new entries every day from writers all around the world as they compose their articles.
3. WordAi
WordAi is a highly popular AI-powered article rewriter that spins and paraphrases your material, and it ranks in the top three of the finest Quillbot rivals. You can now magnify your content, raise the quality of your writing by a factor of ten, grow your business, increase your budget, and quickly climb the corporate ladder.
All thanks to the company's exclusive artificial intelligence engine, which analyses your text before paraphrasing it. It, like Quillbot, is used by a large number of bloggers, SEO specialists, and academics. It's also as simple to use as Quillbot and supports numerous spintax forms.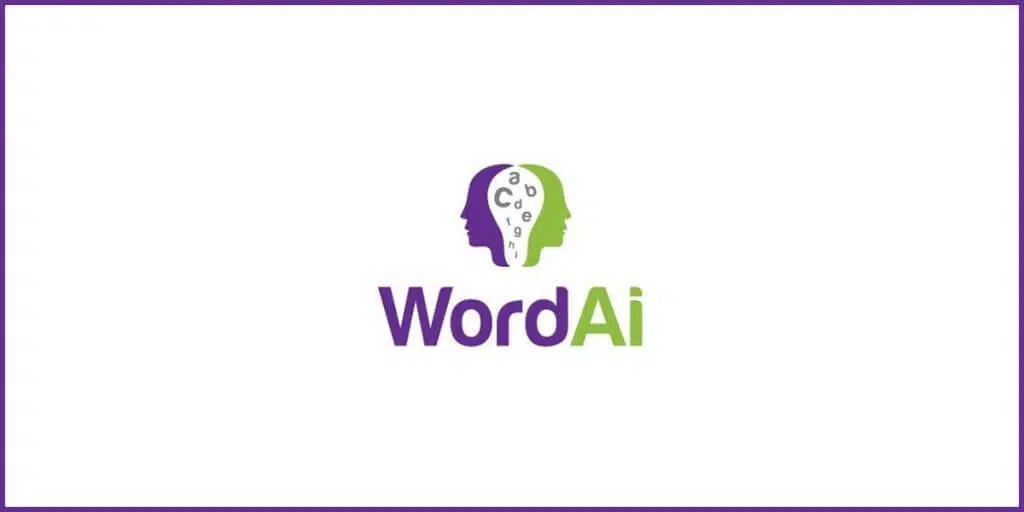 To make your material even more SEO-friendly, WordAi has just been modified to add LSI keywords in the paraphrased content. Advanced Machine Learning models are used. This enables high-quality rewriting that is indistinguishable from information authored by humans.
Because WordAi offers a code view, you may write in either HTML or coded articles. When using WordAi to rewrite an article, you can do it 1000 times. It will automatically repair spelling and grammatical issues as well as divide your sentences for better readability when you rewrite.
4. Project Topics
Project Topics, one of the greatest online paraphrase tools accessible for free, features both a spin bot and a paraphrasing tool. Project Topics, as the name implies, is a site similar to Quillbolt that allows you to explore academic project themes and ideas for numerous topics in physical sciences, engineering, and medical sciences.
Your research projects, ideas, and thesis topics may all be found on Project Topics. This scholastic paraphrase tool employs artificial intelligence algorithms to deliver the best possible rephrasing.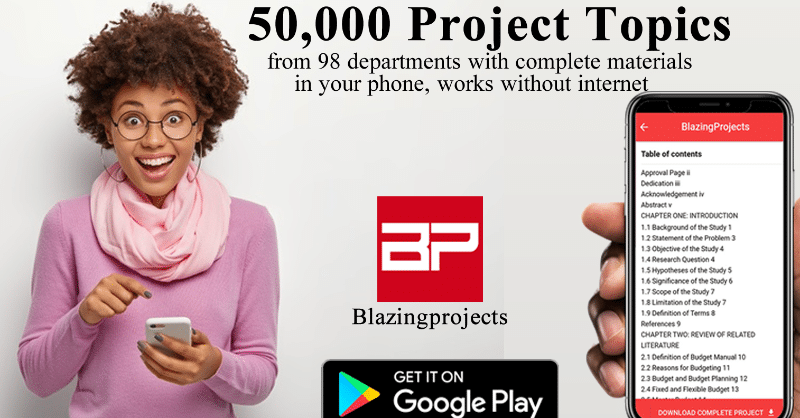 Project Topics, a Quillbot counterpart, allows the same character restriction as Quillbot if you do not join up. Its capacity to accommodate over 100 languages is one of its strongest qualities. This means you may modify and republish your content in any supported language. This online tool strives to offer you an updated version of an existing article that contains a comprehensive restatement, rather than merely substituting synonyms for the original content.
Project Topics also allows you to omit certain terms while summarising the full material, unlike Quillbot. All you have to do is type those precise terms into the exclusion box, and the program will not use its synonyms to replace them.
Along with the paraphrasing tool, Project Topics also has a grammar checker that will thoroughly review your material and automatically correct any grammar issues.
5. Chimp Rewriter
Chimp Rewriter is an effective and intelligent article-rewriting program that may be considered one of the best Quillbot alternatives. It employs both artificial intelligence and Natural Language Processing techniques (NLP).
The software's cutting-edge AI technologies are designed to let you evaluate, search, and rewrite your material in different languages, spin it, take existing content, audio, and videos, and build or reproduce complicated, plagiarised content at the touch of a button!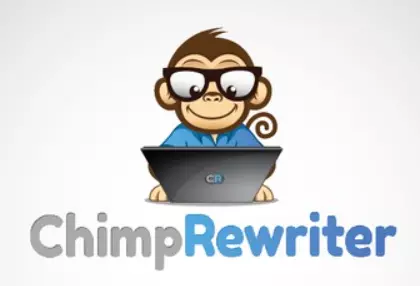 Your content rewriting will be clever and efficient, as well as of top-notch quality, thanks to AI and NLP technologies. Its wide API allows you to integrate with third-party SEO and content production software. Its support for a variety of languages, 12 to be exact, has made it popular among students and bloggers all around the world.
You may easily add audio and video content to your entire project with just a few clicks. Chimp Rewriter, like Content Professor, allows you to assess the grammar and syntax of the text as well as the word density and LSI. It is quite beneficial while producing SEO content.
6. Spinner Chief 6
Spinner Chief is another Quillbot alternative. It's an article spinner, rewriter, and one of the greatest paraphrase tools online. The 6 represents the most recent and enhanced version, which may be downloaded and installed on a computer or used as an online program.
Students, bloggers, researchers, and SEO specialists who won't hesitate to use the tool will like the dual choice. Its paraphrasing is also excellent, to the point that the paraphrased information is good for both readers and SEO.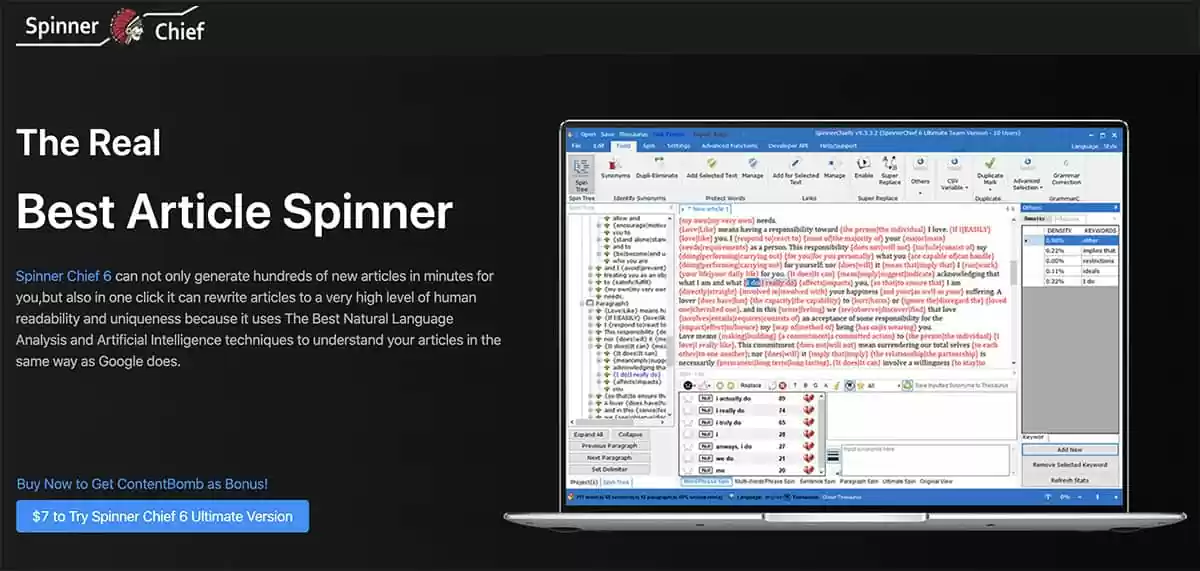 Spinner Chief 6, the most recent edition, draws out the finest of technology and employs them to ensure human-like, paraphrased material. AI, Emulated Natural Language, Part-of-Speech Analysis, and Statistical Replacement are some examples.
Unlike Quillbot, Spinner Chief lets you upload a large number of articles at once and spin them all at once.
Its cloud thesaurus provides an infinite number of synonyms. As a result, when spinning and rewriting your content, it will effectively replace your original term with a better synonym while maintaining the piece's original meaning and sense. Every day, more than 200,00 users across the world perform routine maintenance and updates to keep the cloud running smoothly.
There are up to 20 languages supported by the cloud thesaurus.
Its API enables you to integrate with third-party SEO software. You may also use Copyscape to check for plagiarized content. Unlike Quillbot, Spinner Chief 6 provides a team plan with a variety of payment points for varied privileges.
7. Article Rewriter Tool
The Article Rewriter Tool is a great Quillbot alternative since it allows you to remove certain terms from paraphrasing. It's a completely free online tool that doesn't require you to register. The technology is offered for free to help you grow your internet business as quickly as possible with the least amount of work on your side.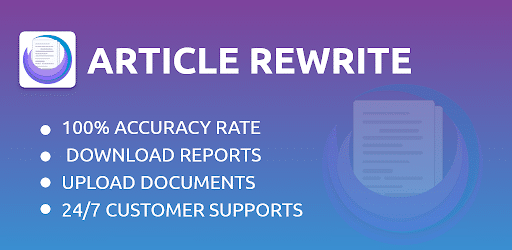 Building content for your blog or website is one of the key advantages of utilizing the program. In addition, you may create any type of essay or creative writing, as well as paid articles, Twitter posts, and newsfeeds. A full article or a small section, such as a sentence or a phrase, can be rewritten using this tool.
Your blog may transform your boring writing style into material that is readable, distinctive, and SEO-friendly. You may also click a box if you want the article to paraphrase and spin capitalized words while spinning it.
8. Grammarly 
Grammarly is a well-known online writing helper that is available for free. It is controlled through a cross-platform cloud-based interface that uses artificial intelligence to detect and replace faults.
Mistakes in spelling, grammar, punctuation, clarity, engagement, and delivery are all checked by the program. It has an automated grammar checker as well as a plagiarism detector, and it works in real time as you type.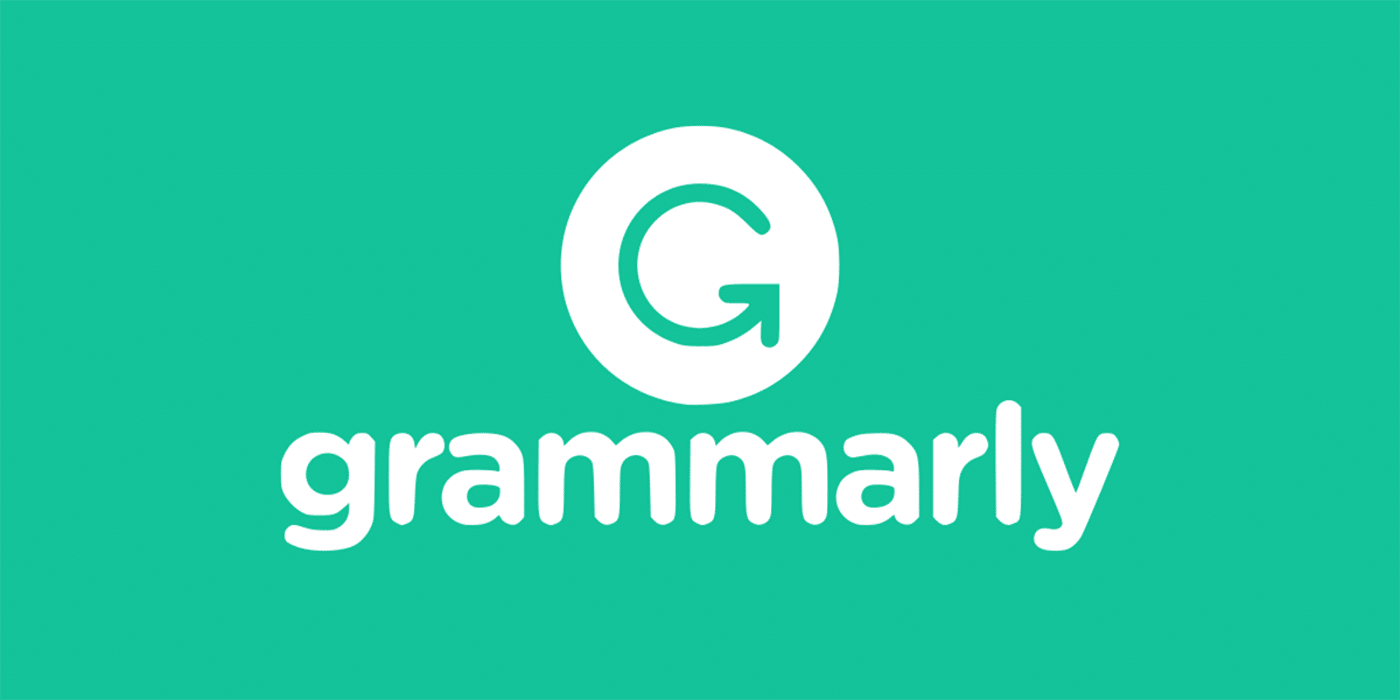 Even on the free plan, Grammarly will flag spelling and grammatical problems as you write. The Premium plan will highlight the more complex grammatical and syntactic mistakes. Furthermore, the program assists you in rewriting the complete sentence structure and phrases, so improving the general body and structure of your material. For example, if a paragraph in your work is excessively complicated, the tool will assist you in rewriting it to make the entire topic clear, accessible, and understandable.
There is a Chrome plugin for Grammarly that works on any website. This will assist you in correcting your grammatical and spelling issues, and you will be able to replace the original with accurate synonyms while on the road.
In addition, the free plan provides rudimentary edits as well as the option to click on highlighted words for improved synonym recommendations. The Premium package, on the other hand, includes sophisticated grammar and phrase rearrangement capabilities.
9. CleverSpinner
CleverSpinner is a sophisticated online article-spinning and paraphrasing tool that is a Quillbolt alternative for students and scholars. Several academics, students, bloggers, and others utilize the application.
Its intelligence stems from the fact that it first examines and comprehends the text before rephrasing it. This aids in the replication of human-like paraphrased text.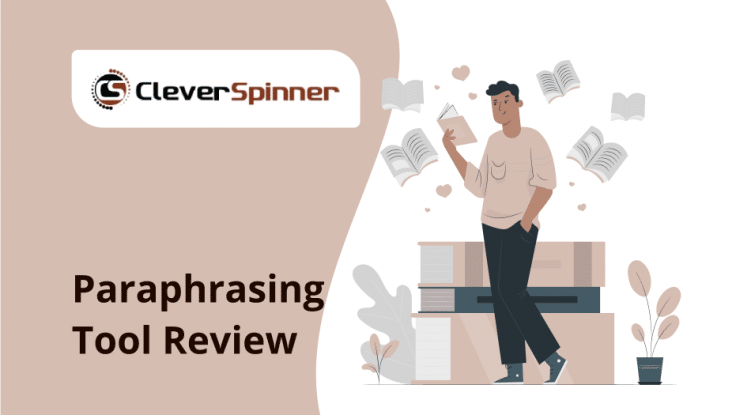 The program is really simple to use and comprehend. It's perfect for beginners who don't want to learn anything. On a word and phrase level, paraphrasing is possible.
It has the ability to paraphrase up to 500 words at a time. Force CS: This function allows the user to utilize relevant synonyms at the proper locations, resulting in high-quality and understandable writing. Advanced Stats: You can monitor the frequency of usage by changing the 'Keyword Density' settings. You can grasp the word details and associated stats with the Advanced Stats settings.
10. Wordtune
Wordtune is a market-leading AI-based Quillbot alternative that can help you rework your material in seconds. With powerful artificial intelligence-based technologies, the instrument is gaining traction in the industry.
Wordtune provides a variety of ideas to help you enhance the quality of your writing and expand your vocabulary. It offers a flawless, captivating, and genuine writing style.
When it comes to efficiency, its grammar checker and spelling fixer can paraphrase, enlarge, shorten, or modify the general tone of your document. Wordtune, like Quillbot, is a browser plugin that allows you to paraphrase your text in places like Gmail, Facebook, Slack, and Twitter. Wordtune is a Quillbot replacement that works in Outlook Web and Google Docs.
You may use its translation tool to convert text written in a foreign language to English and then paraphrase it.
You now have the carefully researched and sensibly chosen 10 best Quillbolt alternatives to choose from among all QuillBot comparable sites. Determine your priorities and if you want a free or paid alternative. If you like the freemium options, you may go for the one with the most word restrictions or pay for a tool that has additional capabilities for providing academic information quickly and easily. After all, time is a valuable commodity.
Also Checkout: Ebike Black Friday 2022: Best Time to Purchase Electric Bikes