Once Miley Cyrus said 'nobody's perfect' and even our favourite Bollywood movies are flawed but we choose to look past the mistakes because we are a forgiving audience. The real question is, did we forgive or we never noticed?
Let's put a magnifying glass over some silly Bollywood movie mistakes. We guarantee you'll watch the original videos again once you go through this list.
Roll. Camera. Action!
1. In 1892, originally an over didn't have 6 balls. But in Lagaan it was.
The movie-themed around the time of 1892. Each team was given 6 balls per over. On the contrary, originally England allowed only 5 balls per over. Howzzat?
2. In Krrish, Preity Zinta was shown pregnant for 2 years?
Rohit was sent to Singapore for the past 2 years. His wife who was in India during this whole time remains pregnant. Wait! is it Jadoo?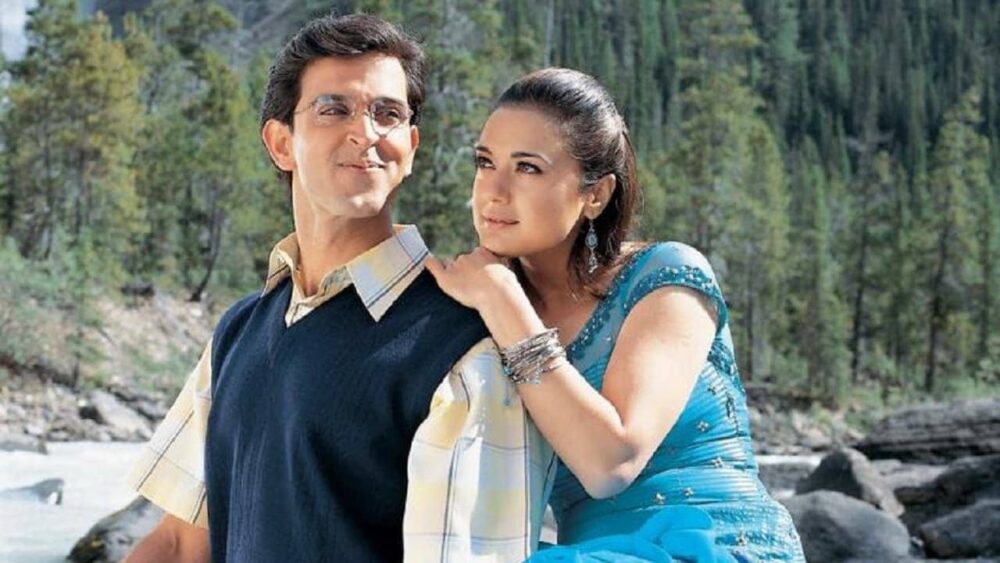 3. In Bhaag Milkha Bhaag, they were seen singing ' Nanha Munna Rahi Hoon' before it was even released.
Since the movie reflects the time of 1950's, Milkah Singh sings the song nanha munna rahi hoon in the film. The song is from the movie 'Son of India' which was released in 1962.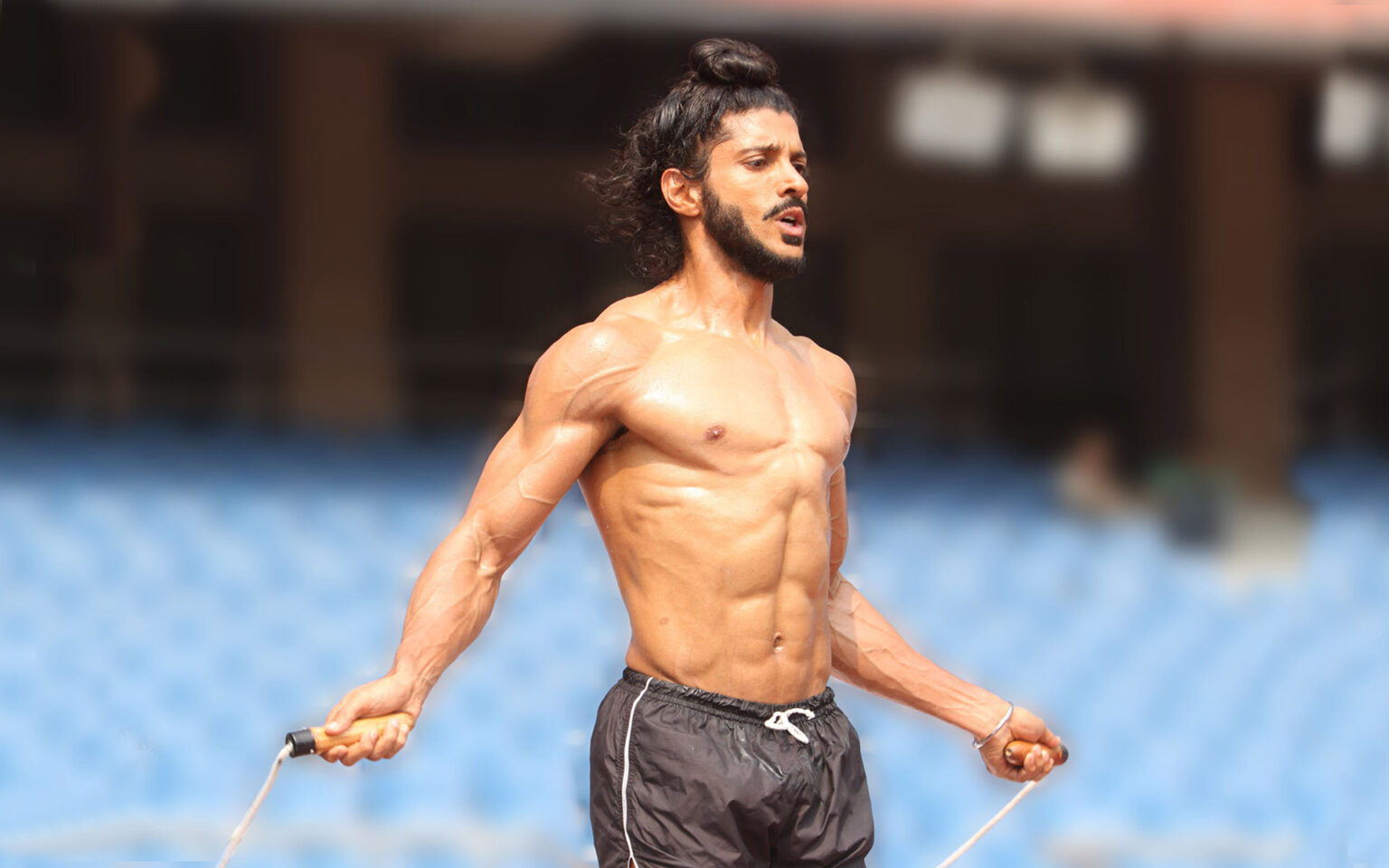 4. There is no Pakistani Embassy in Bruges. PK hai kya?
In the movie, PK, Sarfaraz told Jaggu that he worked for the Pakistani embassy in Bruges. But in fact, there is no Pakistani embassy there, it is in Brussels.
Maybe that's why Tapasvi Maharaj asked Jaggu not to trust him anyway.
5. Also, Sanjay Dutt arrives at Delhi station by train and the number reads as 12290. That train originally the Duronto Express that runs between Mumbai and Nagpur. Moreover, Kalyan is clearly written on the train.

6. In Ra.One, when SRK dies, he has a Christian burial…
Shahrukh Khan plays a South Indian Hindu in the film. And yet, he was given a Christian memorial service, and later his ashes are drained in the water? Wait what sorcery is this?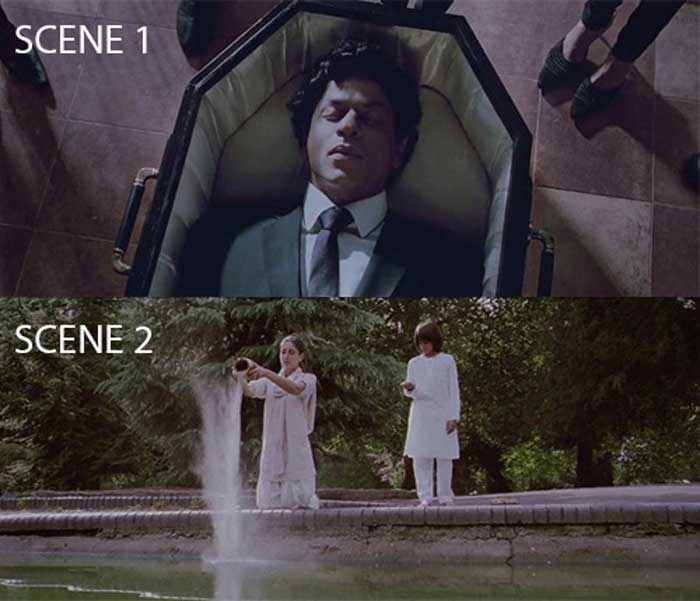 7. In Chennai Express, SRK's Dadaji died more than once?
In the first half of the movie, dadaji dies and Rahul is seen to take his Asthiyaan. Until the second scene where he was handed over his dadaji ki ashthiyaan. Again!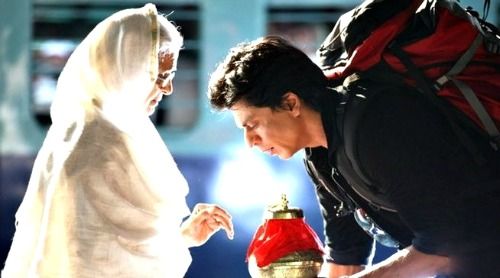 8. In Gunda, Mithun dodges bullets behind a bicycle.
Koi shak?
9. In Pyaar Ka Punchnama, did the motorcycle transformed into a Jeep?
In the opening scene, the three friends arrive at the dhaba on a motorcycle.
But when they were seen leaving, the same three friends hop on a jeep. Maybe the motorcycle was a transformer after all.
10. In Zindagi Na Milegi Dobara, did Laila change clothes while riding a bike?
When Laila borrows her friend's bike to wish farewell to Arjun, she was seen wearing a pink top. But when she reaches him, she was seen wearing a maroon top?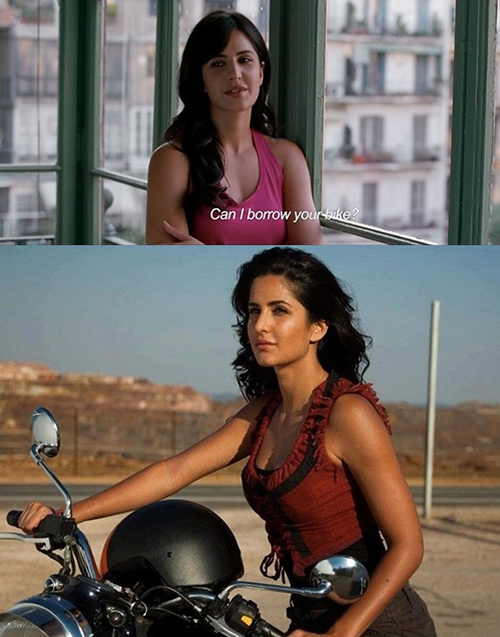 11. In Yeh Jawani Hai Deewani, this creepy book seems to find a way back to Naina
Bunny takes away the luggage and the book from Naina. Then in the next scene, the book landed in the hands of Naina again!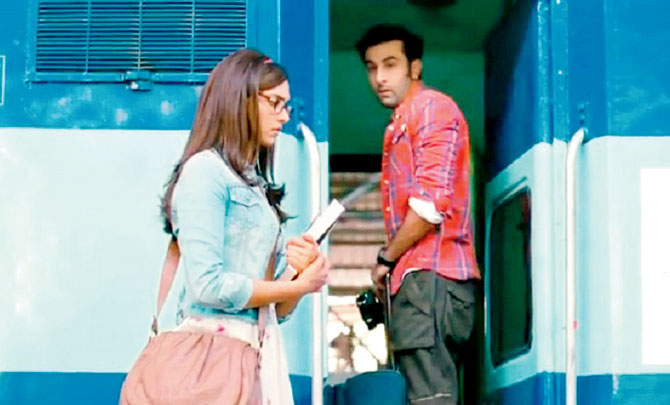 12. Queen- The phone changes position
When Kangana is standing, the mobile is in the middle of the bed. But when she is on the bed, the phone seems to have changed the position.
So, these were some of the mistakes we found, let us know what are other mistakes you find in Bollywood movies.
Also Read: Steve Harvey Net Worth, Early Life, Career and much more