Cargo
, a sci-fi film was released by Netflix on 9th September 2020.
It was initially premiered in MAMI film festival in 2019. It is a directorial debut of Arati Kadav. The idea behind this film is original to the core and that's the best thing about it. She has beautifully combined Hindu mythology and science fiction with a touch of philosophy in the name of Cargo. While doing so, she has taken the question "what happens when one dies?"  
The story of the film goes like, the year is 2027 and humans and demons are living together in peace on Earth as they have signed a peace treaty called "Rakshas Manushya Peace Treaty." Demons or Rakshasas as we call them are presented as Homo Rakshasas – descendants of the mythical demons, who have some special powers which they discover in their early puberty years.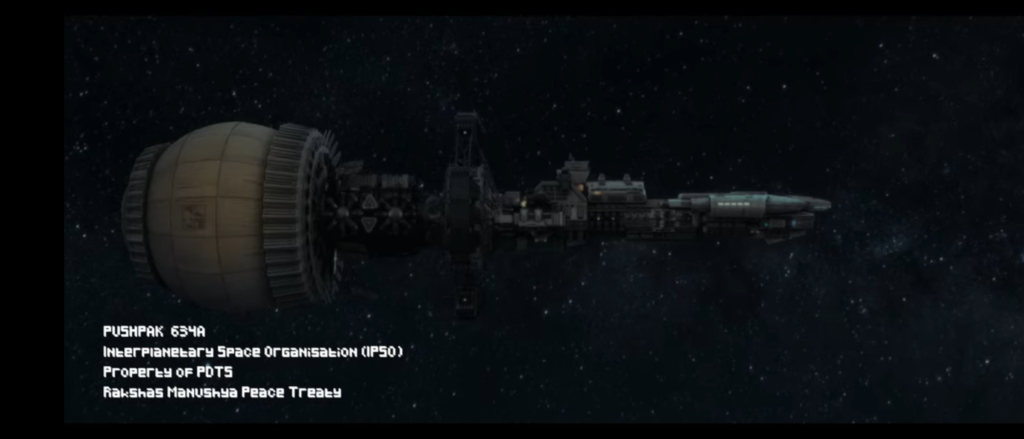 With the time leap, science has taken a leap as well and now demons have entered the space age. Their Inter Planetary Space Organization (IPSO) has launched a series of spaceships for the re-incarnation of recently deceased humans. The spaceships are called Pushpaks and each Pushpak is controlled by a demon whose work is to receive the dead bodies, referred as Cargo, heal their injuries, erase their memories and send them down for rebirth. The process is called Post-Death Transition Service. 
The male lead of the film, Prahastha, played by Vikrant Massey, is the demon in charge of Pushpak-634-A in which most actions of the film are showcased. The film follows the daily transitions of recently deceased humans and while Prahastha carries this work forward, we get to know the other details of the story. 
The procedure used for the transition seems very relatable as if we are going through an airport security check. The whole setup reminds the viewers of earthly governmental office work, where a person-in-charge is giving guidelines, machines are misfunctioning, the work is the same for each and every day and so is the procedure of doing it, and furthermore, if some new things are presented then they are rejected. Which happens with the second lead of the film, Yuvishka, played by Shweta Tripathi, who joins Prahastha as his assistant on Pushpak-634-A. 
What issues occur during the daily transitions and how Prahastha tackle them is what the film is about. While telling that, the film moulds a comical satire on how we lead our lives, for that it puts tiny philosophical thoughts into the minds of the viewers like in one scene Yuvishka is seen pondering upon the thought "Har cargo ke sath prithvi mein kayi kahaniyan judi hui hoti hain … jab yeh cargo mar jate hain toh kya yeh kahaniyan bhi khatm hojati hain? Aur agar yeh khatm hojati hain toh kisi bhi cheez ka kya matlab hai"
or Prahastha is seen giving a bit of advice to Yuvishka, "kabhi bhi kuch bhi hamesha ke liye khatm nahi hota, kahin na kahin kuch na kuch toh bach hi jata hai, hamesha." Or the viewers are told that "koi swarg, koi nark nahin hota. Sab hi yahan aate hain" 
Coming to performances, the whole cast acted their parts well. Vikrant as Prahastha is shown as a work-oriented employee who has reserved himself in isolation and doesn't want to indulge in social activities. He presents a tough exterior but at the same time his inner vulnerability can be easily seen and for that Vikrant must be applauded. He is also shown a bit outdated when Shweta as Yuvishka came and showed him the new ways, as he has been in the spaceship for 75 years, hence, wasn't aware of the new things happening on Earth. 
Shweta as Yuvishka is a young agent full of energy and enthusiasm and most of all eager to gain recognition in the demon world as she has been seen recording vlogs on her smartphone for her fans. For this aspect, she also portrays a contrast to Prahastha as he was already famous for his record number of transitions but never craved attention and in fact, wanted to be far away from that. 
Nandu Madhav as Nitigya Ji who played his part as a typical government employee. Konkona Sen Sharma as Mandakini appeared as a special appearance for around 5 minutes but she was as usual brilliant in that small time frame.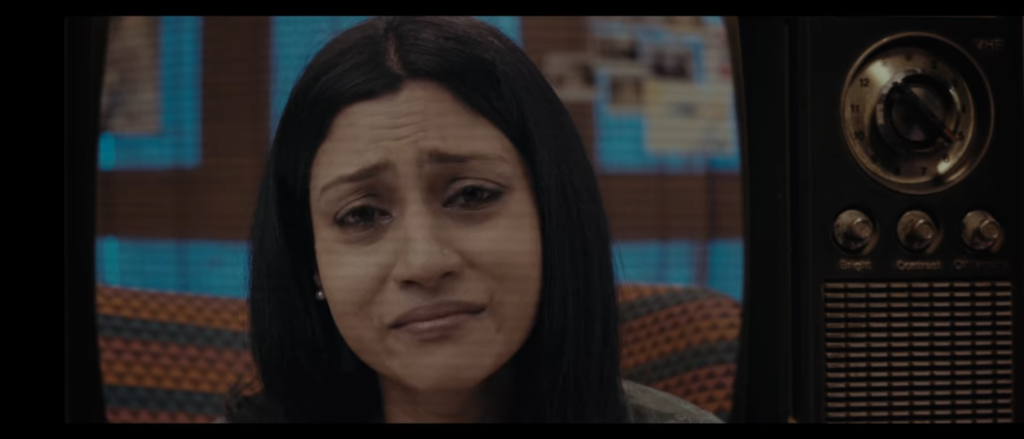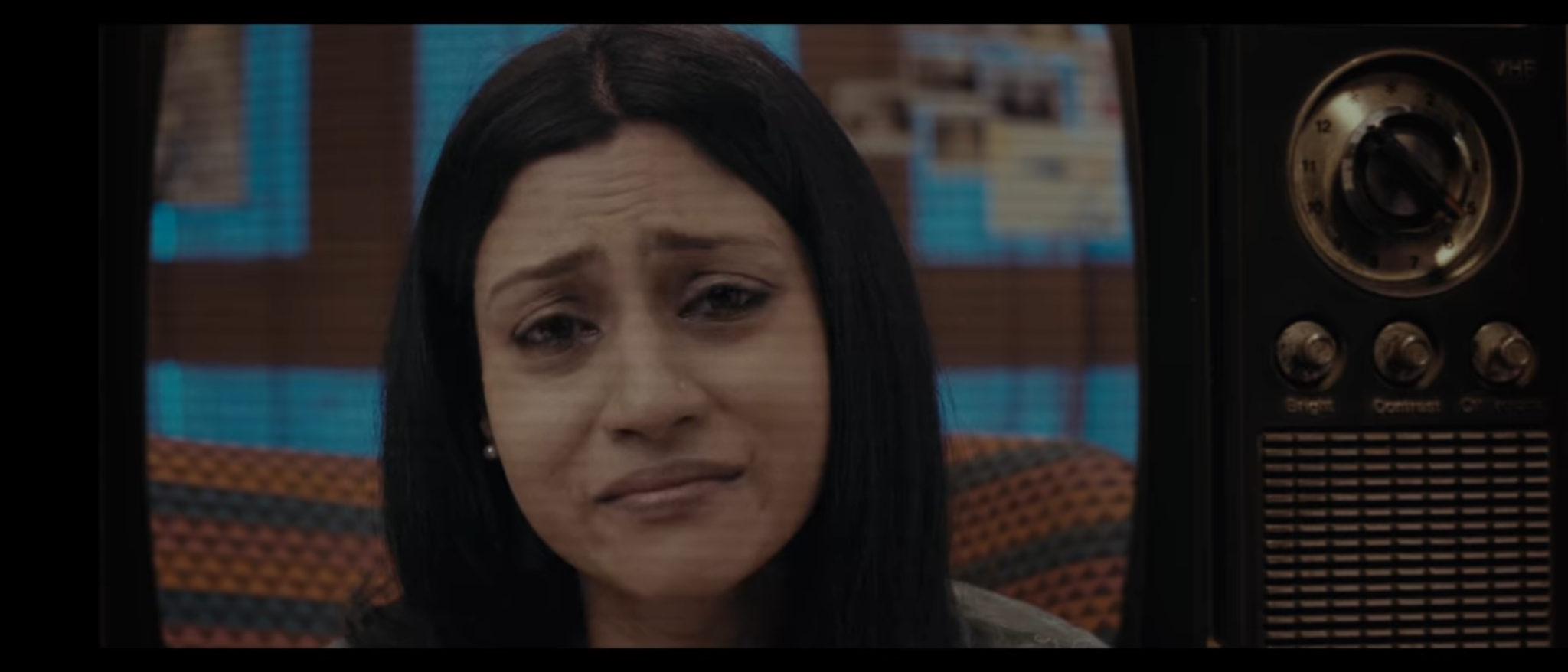 Other characters as different cargoes were perfect in their parts as well, they had a very important part to play in the story as from them we, the audience, got to know how the different people after their death, react differently. Some of them were very fun to watch, some cleverly did what they wanted and some ask very deep questions about the purpose of it all and if everyone will have the same fate once they are gone. I personally liked them all. 
The lacking part about the lead characters was that we, as an audience, couldn't make much of a deep connection with them and that has nothing to do with the actors but the writing. Their inner battles or backstories weren't provided much time and therefore we were left wanting for more. For instance, we saw Prahastha showcasing his vulnerable loneliness and Yuvishka even tried to inquire about it but then the whole thing is dropped and we kept wondering what must have happened with him? Or when the unfortunate situation happened with Yuvishka on the Pushpak, we couldn't comprehend how exactly it happened and did she get a cure or what?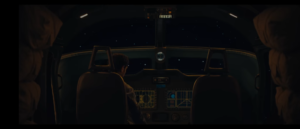 The other underwhelming aspect about the film, we felt, was that as much the outer surface and ​the cockpit of the spacecraft was looking futuristic, the inner elements like the  healing device, the video-calling device which looked like some old  TV set,
 bulky knobs, etc … were giving old feels of the early 20s. But then with the limited budget, Kadav couldn't have afforded more than those so it was fine that way. 
Apart from these two aspects, everything in the film is praiseworthy. Most of it is the fact that Arati Kadav dared to make a sci-fi film on such an original concept. She made a film on the genre from which the mainstream Bollywood mostly likes to stay away and if by any chance they make something then they are faced with comparisons with Hollywood. 
But Kadav made something which has never been made in any industry and hence it calls for an appreciation. She has also used unusual metaphors in the film like the stuff the deceased bring with them is later disposed off in the space can be taken as the representation of the memories which fades away once a person dies,
or different parallels created from the Hindu mythology is praiseworthy too, like Pushpak in Hindu mythology was the aircraft of Ravana or Prahastha was the uncle of Ravana who was his commander in chief and a capable warrior who was the reason behind several of Ravana's conquests. 
The music and cinematography were really blending with the feel of the film. They were better than most of the Hindi films I've seen. The film featured only one song, "forget me not", and I liked it a lot. 
At last, I think Arati Kadav has made a wonderful effort by making an offbeat film which feels a breath of fresh air for the Bollywood film industry. It must be watched for all the goodness it tries to provide but more than that, I feel, it should be watched and appreciated for the sheer originality as this could be the start of the much-awaited journey of successful films with fresh content in the Hindi cinema.
Cargo is available on Netflix. Watch it and leave your views in the comments section below. Also, check our entertainment section for more movies and web series review.
Also Checkout: BTS Net Worth – Who is the Richest BTS Member?

Also Checkout : Top 10 places to visit in Atlantic City