Age is just a number,' we come across this saying many times in talk of life and career. Well, this is not just a saying but a reality. In the world, there exist some people who testify that age has nothing to do with success.
Dr. Sivaramakrishna Iyer Padmavati, who just turned 103 in June, is such an ideal personality. She is the first women cardiologist of India, also regarded as the doyenne of cardiology. Dr. Padmavati born in Burma, Myanmar, in 1917. Completed her MBBS from Rangoon Medical School. After receiving a medical degree, in 1949, she went to London for higher studies.
She received an FRCP from the Royal College of Physicians, London, and FRCPE from the Royal College of Physicians, Edinburgh. Her interest in Cardiology bloomed while she was studying in London, later her curiousness compelled her to move Sweden, where she took cardiology courses at the Southern Hospital. In 1952, she went to Harvard University, where she studied cardiology under the supervision of Dr. Paul Dudley White.
After completing her studies, Dr. Padmavati comes back to India. In 1967, she joined Maulana Azad Medical College, Delhi. In the same year, she was awarded the Padma Bhushan by the Government of India. She was also awarded India's second-highest civilian honour, the Padma Vibhushan in 1992. Her one of the most significant contribution was the instalment of cardiologist unit at G.B.Pant Hospital. She also formed the All India Heart Foundation (AIHF) in 1962, to educate and share awareness about heart diseases.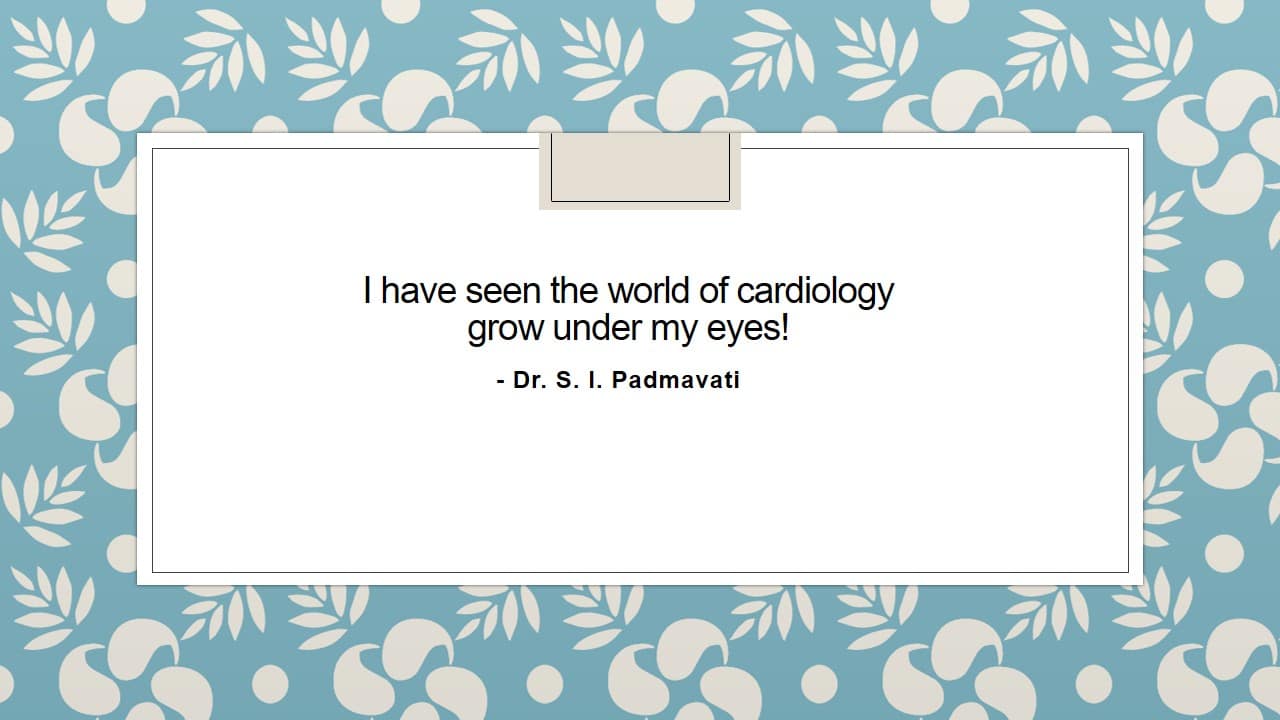 At such age, she is still very active and full of life. Till late 2015, she was so fit that she used to sit and work for 12 hours per day, five days per week at National Heart Institute in Delhi. Sources say that she still visits occasionally to check on her old patients. No doubt, love for her profession, and desire to alleviate human sufferings, boost up her energy to attend patients.
While talking about her longevity and health's secret, she gives credit to her disciplined lifestyle and her mother. She said, "My mother lived to 105, and I followed her footsteps in adopting a healthy lifestyle. Remember, we are products of our environment." Dr. Padmavati is an inspiration for all of us.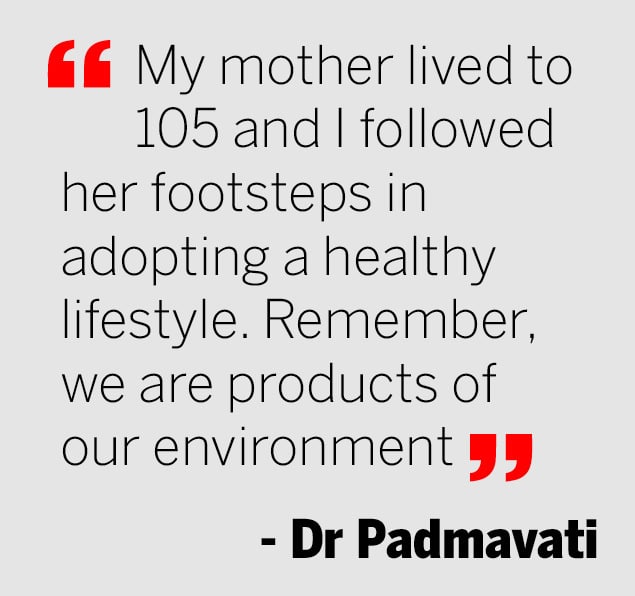 Dr. Vinod Sharma, the senior cardiologist at NHI, says that despite her old age, she hardly flags strength. He also mentioned, "We could get tired but not her. During the late 1990 and early 2000, she would sit with me till late at night to complete research papers and articles. Even today, whenever she comes to the hospital, she catches up with the latest medical journals and research. She is well versed with technology and writes her own emails."
With such immense potential at this age, Dr. Padmavati proved that, no matter what your age is, if you are determined and focused, you can achieve anything in life, but of course, with a strict and healthy plan.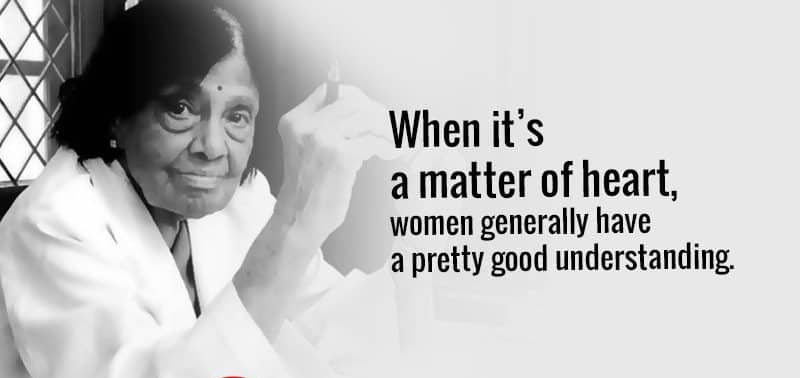 One of her student, Dr. Santosh Prakash at NHI, remember her, as a great teacher and a humble person. She was very friendly toward her patients. Whenever Dr. Padmavati interacts with her patients, Dr. Santosh added, she used to sit and listen to them carefully. She had a special heart-to-heart kind of bonding with them.
Dr. Padmavati's selflessness, dedication, and respect towards her profession make her – the quintessential woman. Despite her age factor, she is always ready to mend people's hearts. Indeed, Medicine is a noble profession.
Also checkout: Srinivasa Ramanujan: The man who knew infinity