Italy's festivals have become well-known all over the world for their size and eccentricity. Whether you're a food lover, a sports fan, or just looking for some fun, you'll want to check out these festivals while you're traveling. In this post, we are gonna look at some of the most amazing festivals in Italy.
List of 10 Festivals In Italy, You Must See Before You Die:
1. Fair of Sant'Orso, Aosta Valley, January
Every year on January 30 and 31, craftspeople from across the Aosta Valley come together to show and sell their work on the streets of Aosta town centre. The craftsmanship is amazing, with carvings and inlays in wood.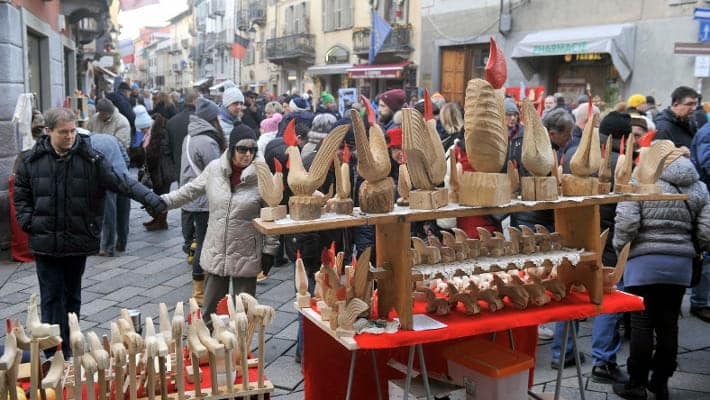 Soapstone, wrought iron and leather; Weave drape (a traditional woolen cloth), lace and wicker, to name a few. Aosta itself is gorgeous and perfect for a mid-winter holiday.
2. Battle of the Oranges, Ivrea, February
This famous battle recreates a 12th century citrus fruit skirmish in one of Europe's largest food battles.
Participants run through the streets or throw oranges from one of the combat buses patrolling Ivrea.Each year, for several days. 
3. Carnevale, Viareggio, February
Every February,  people in northern Italy get a little crazy. They flock to the seaside town, unleashing their inner fools and shedding light on the dark and miserable winter months.
The highlight of this 150-year celebration is undoubtedly a huge parade of papier mache, with several floors high and the streets woven streets of music.
4. Scoppio del Carro, Florence, April
On Easter Sunday, the people of Florence gather outside Il Duomo to watch the spectacular fireworks display known as the Scoppio del Carro. This centuries-old tradition culminates in a custom-made model of a dove that sets off an incredible firework display outside the cathedral.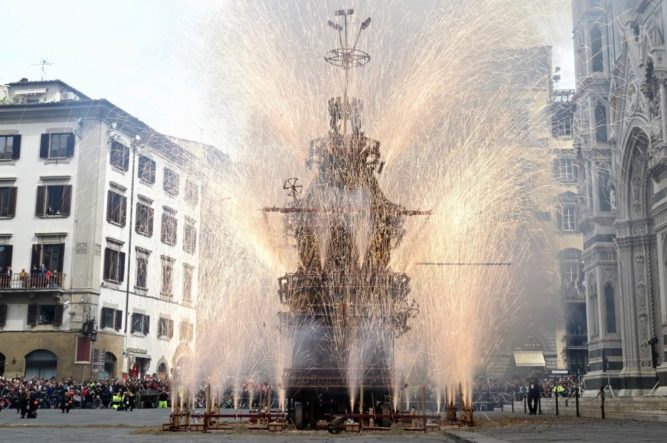 An exquisite wagon, built in 1622, is pulled by a pair of oxen adorned with garlands through the streets of Florence to the square between the baptistery and the cathedral, where fireworks are held and fired.
5. Marriage of the Sea, Venice, May
The last weekend of May is a time of great celebration in Venice, as the city celebrates its maritime prowess with a huge procession of rowboats from St Mark's to the Port of St Nicolò.
Thousands of people lined the waterways to watch the drama unfold and catch a race where small teams compete in a river sprint. Festa Della Sensa culminates in the church of San Nicolò, where a market is held in the nearby square.
6. Wedding of the Trees, Accettura, May
The Maggio di Accettura is a unique blend of paganism and religion, belief and superstition, excessive partying, hard work, and traditional craftsmanship.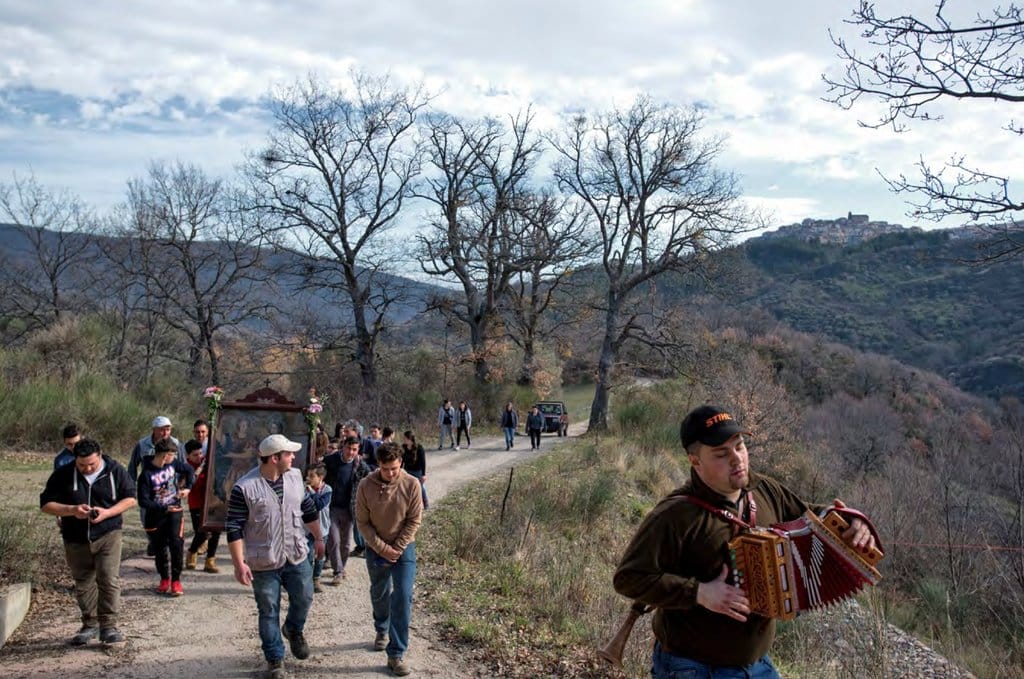 During the celebration, a tall old oak and a holly tree are cut from the surrounding forests and transported back into town where they are "married" symbolizing fertility and the union of the town.
7. La Corsa dei Ceri, Gubbio, May
The people of Gubbio commemorate their patron saints by carrying three large candles through the town. People wear one of three colors (yellow for St. Ubaldo, blue for St. Giorgio, and black for St. Antonio) and carry candles 5 meters high.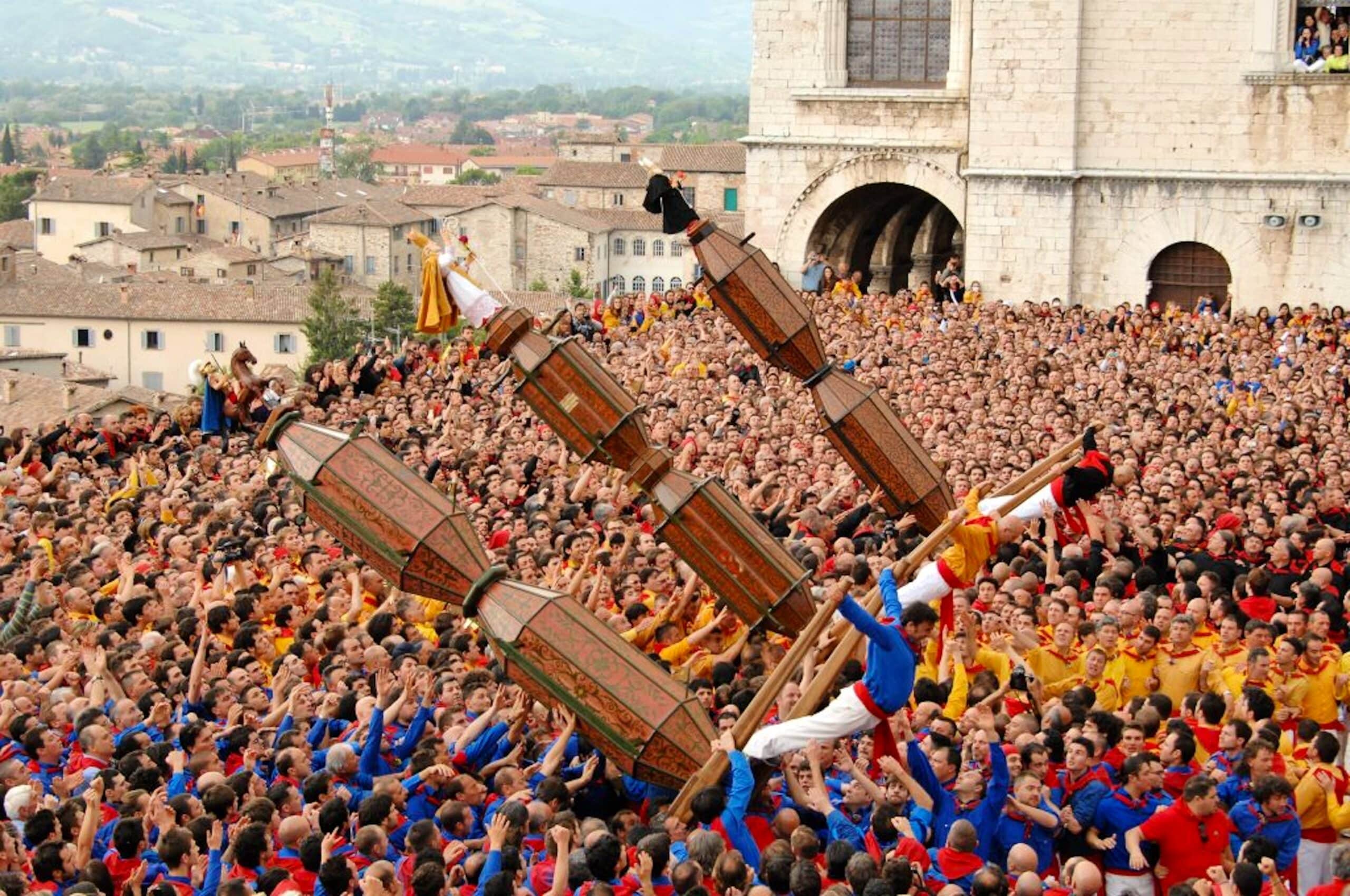 If not permitted, participants often travel completely between the slopes of the town and narrow downhill slopes.
8. Infiorata, June
The Infiorata sees towns across Italy decorated with beautiful petal mosaics, some several hundred meters long. The Vatican's festival originated but soon spread throughout Italy.
Today, on the third weekend of May, you can experience one of the biggest Infiorata in the Sicilian city of Noto. Most other celebrations occur in early June, including in Pienza, Orvieto, Potenzoni di Briatico, Brugnato, and Emilia Romagna. 
9. Film Festival, Venice, September
Each year, Venice hosts one of the world's biggest and most glamorous film festivals.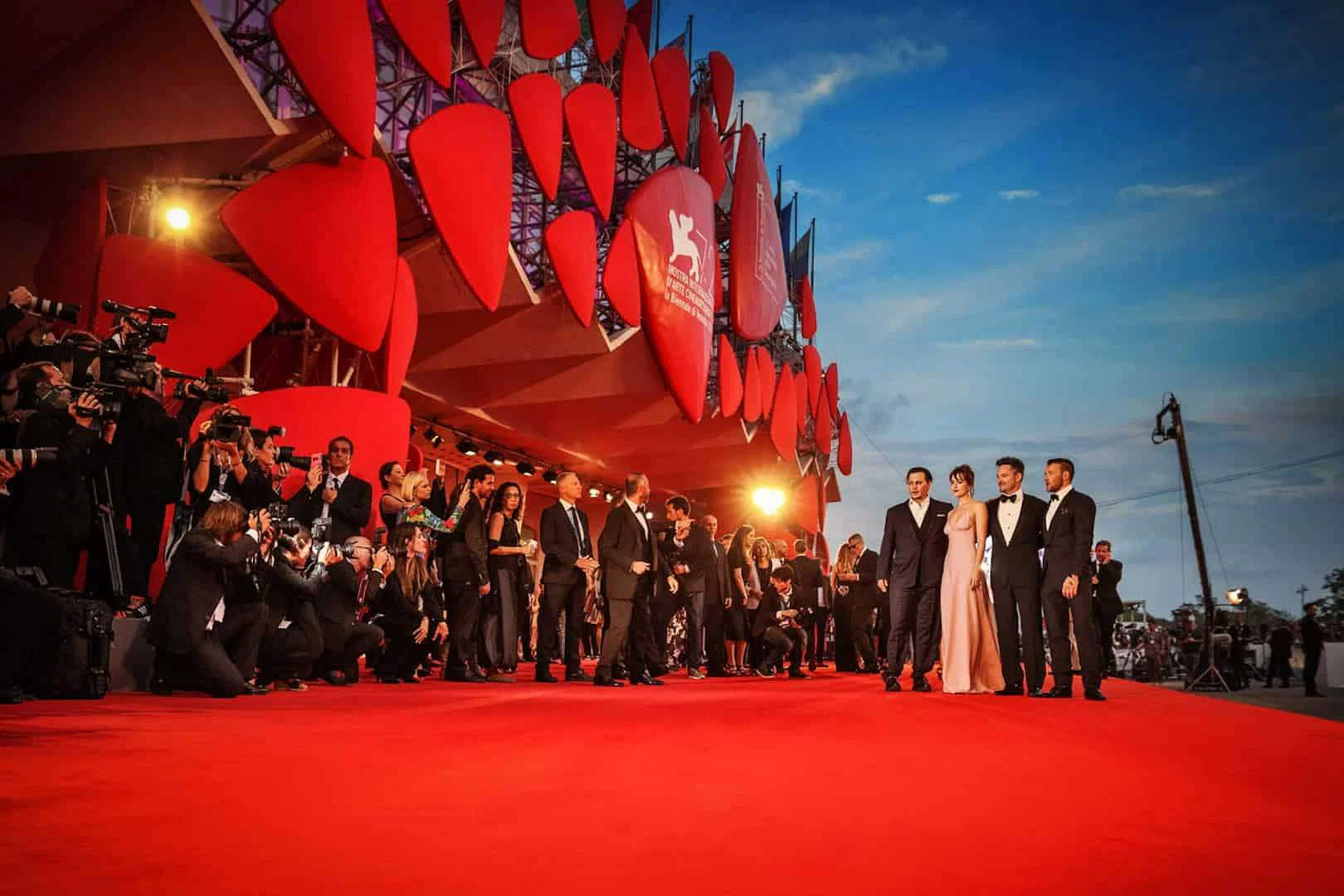 Movie buffs should visit the floating city as it plays host to the world's biggest movie stars and shows a range of avant-garde films and upcoming Oscar-winning films. The film festival is part of a series of cultural events called the Venice Biennale.
10. Regatta, Venice, September
On the first Sunday of each September, Venetians celebrate their naval prowess with a colorful procession of traditional boats, rowing boats, and gondolas.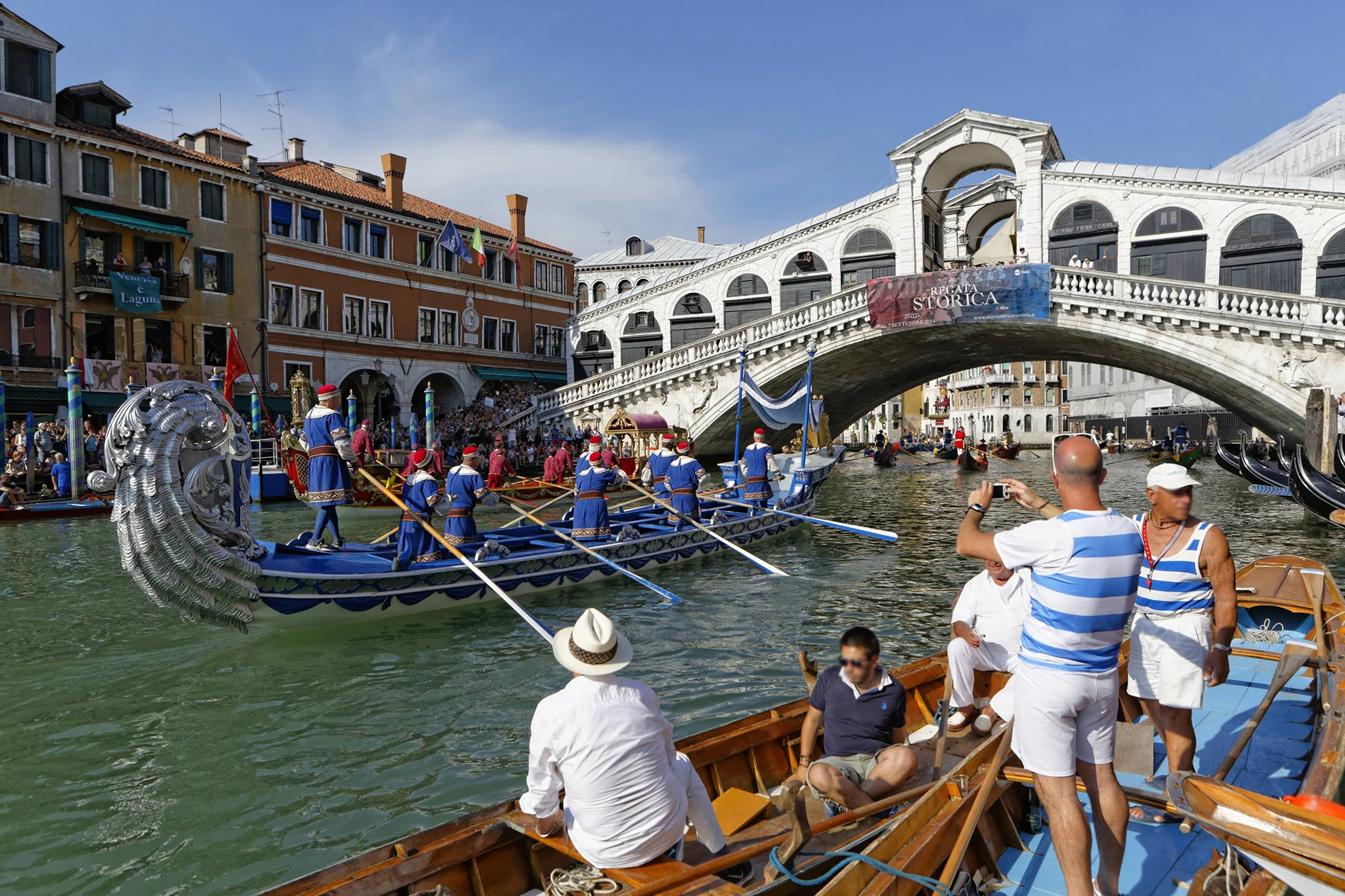 After the procession, the city's rowers, young and old, take to the water in a series of races, beginning on the Grand Canal and going to the Constitution Bridge and then reversing its course back to Ca' Foscari.
Most of these top festivals in Italy are free of charge, but some events require buying tickets. Many Italian festivals are based on historical events and can include processions with people dressed in period costumes, contests between neighborhoods of the town, flag throwers, food, and fireworks. Summer is the height of the festival season, as you travel in Italy, look for posters advertising a festa or sagra.
Also Read: 10 Best Beaches In Italy For Beautiful Ocean View