Union Finance Minister Nirmala Sitharaman chaired the second BRICS Finance Ministers and Central Bank Governors (FMCBG) meeting virtually, along with RBI Governor Shaktikanta Das. 
The BRICS is an acronym for Brazil, Russia, India, China and South Africa, which met for the first time in Russia in July 2006. South Africa was the last nation to join the leadership in September 2010 and attended the 3rd BRICS Summit in 2011. The Summits form an essential part of diplomacy, focussing on political and security, economic and financial, and cultural exchange.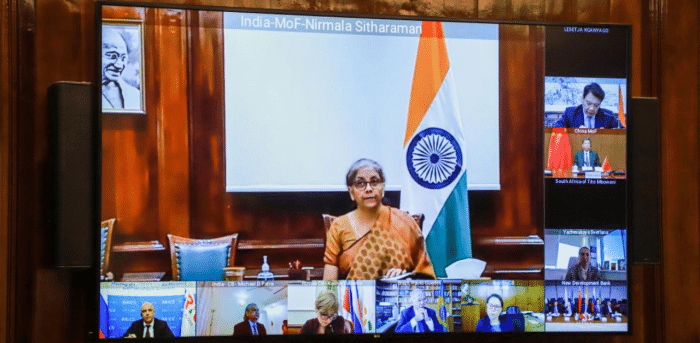 With the BRICS attendees in the meeting, Sitharaman discussed the steps to upholding microeconomic stability, bracing post-pandemic economic recovery and safeguarding against any risks posed in future by the Covid-19 pandemic. Other than India, the finance ministers and central bank governors of Brazil, South Africa, Russia and China were present at the second meeting of BRICS.
The 'Technical Report on Social Infrastructure: Financing and Use of Digital Technologies' was supported and recommended during the meeting.
The economies under BRICS are encouraged to contribute to social infrastructure development through collective efforts and knowledge exchange.
It was also discussed how the economies could use digital technologies to build more resilient delivery systems, most notably in the education and health sector.
"During the meeting, the FMCBGs endorsed the BRICS finance ministers and central bank governors' statement on the global economic outlook and responding to the covid-19 crisis with an annexure on a snapshot of policy experiences of BRICS in dealing with the economic impact of the pandemic. Sitharaman, as the chair, remarked that India attaches great significance to presenting this statement before the global community since it unanimously voices the view of BRICS countries on the critical aspects underpinning the current international policy conversations on post-pandemic recovery," the ministry said in a statement. 
BRICS Leader's Summit 2021 is scheduled to be held in September this year. Hence the virtual meeting with the leaders was hosted to set the agenda for the financial outcomes for the current final. 
The finance ministers of the BRICS economies supported the final negotiations on the Cooperation and Mutual Administrative Assistance (CMAA) for issues about customs.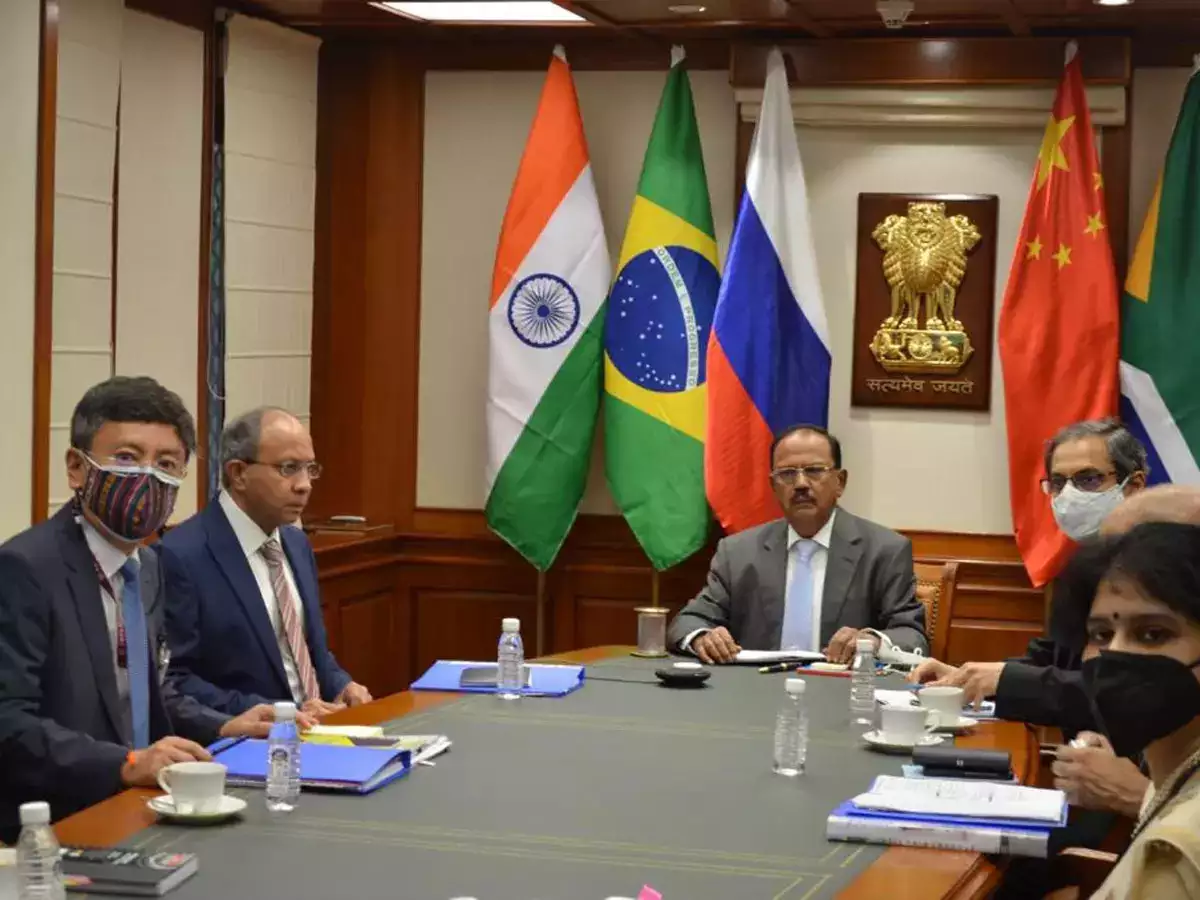 The discussions on the problems faced by the central banks, including financial inclusion, Information Security Cooperation, and Contingent Reserve Arrangement (CRA), were chaired by Shaktikanta Das. 
Earlier on Tuesday, the national security advisors of the countries met virtually to discuss the regional, geopolitical and security scenario after the Taliban takeover in Afghanistan and the developments in Iran and West Asia. Indian National Security Advisor Ajit Doval chaired the meeting.
Also Read:  The opposition points out the loopholes of privatising public sector