A man named Raj Jariwala, also known as Raj Bhai is a founder of the Hardik Jariwala foundation, which he established in the remembrance of his beloved son, who died in an accident.
In the year 1999, an accident took the life of Raj Bhai's son who was 12 years old. The whole family was utterly devastated by the irreplaceable loss of the child and at that time, his elder son was just 15. Everything seemed futile to Raj Bhai and so he abandoned his business to do something for the society and his family.
With a vision, Raj Jariwala started Hardik Jariwala foundation, named after his son, an NGO (Non-Governmental Organisation) with three objectives:
Vidyadaan means charity of education
 Annadaan means charity of food
Vastradaan means charity of clothes.
By the aims of Hardik Jariwala foundation, it's clear that what Jariwala wanted to see, was the welfare of the people belonging to the impoverished rural areas. He started his work in 2002, with the help of some close friends, beginning from the Mokhamal village which is located in a tribal district of Gujarat known as Sabaridhaam in Daang, for the purpose to work on the issues of education, food, and clothing.
Mokhamal, a remote village with 2,500 villagers and all were living a deprived life. He recounts, there was no noticeable development flourishing as the area didn't have a power supply, no proper mobile connectivity due to its remote location and even the village infrastructure was highly disappointing. Altogether, there was nothing which can add a change in the lifestyles of the people residing there.
To know more, he made frequent visits to the village and interact with the villagers, and then, he felt the need to provide basic stationery and school bags.
"The air of change was apparent because interest in attending a school was not only in the children of the Mokhamal village but the students were coming to attend school from 12 miles away also. This was a huge motivation for us", he adds.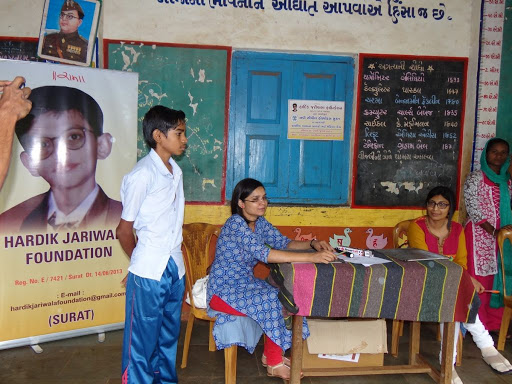 Years have passed and now that one school stands tall with other four schools, having students over 800 in numbers, who are being imparted with knowledge, health and hygiene with surety and making sports equipment available. Passed out students also come back to the village to contribute to the movement by teaching children of their village and many students also went to colleges in Ahwa and Mehsana.
The Hardik Jariwala foundation has further started an offer for scholarships from the year 2019, for their brilliant diploma and bachelor's program students. Currently, three girls from Anand, Gujrat pursuing courses like hospitality and management, which are getting sponsored by the organization.
The use of sanitizers and the habit of frequent handwash has become common among people due to the Covid -19 pandemic but this organization made it common among them, since 2017 because the foundation also organizes cleanliness camps to make people of tribal village aware of hygiene and for the prevention of mild and serious ailings as well.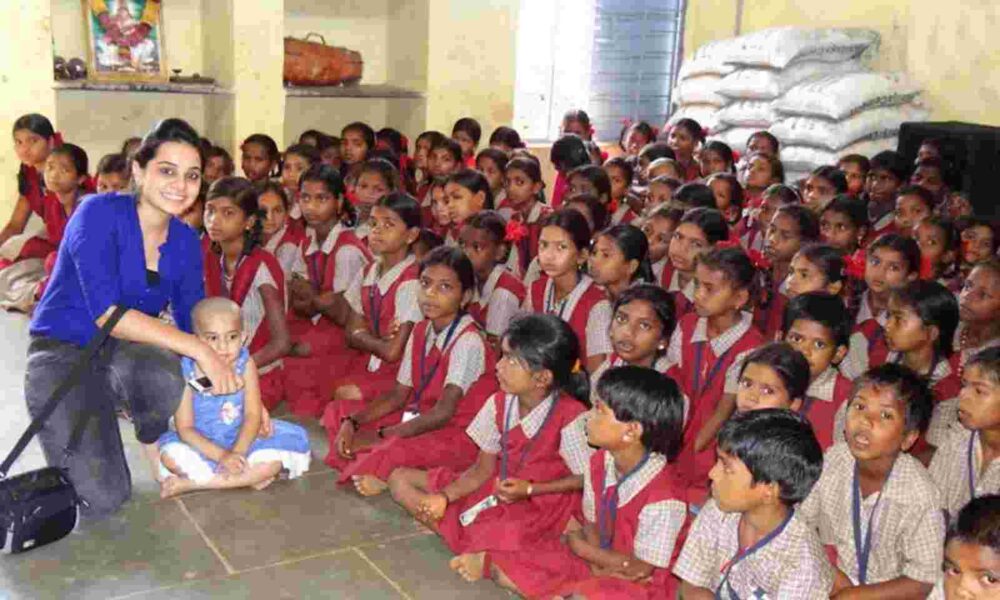 Another feather in his cap and another social cause. He shared an experience of his medical camp, where they helped a girl who was in a need of a heart operation whose cost was about two lakhs rupees. Then, the operation took place in a hospital which was also laid by his foundation in Chennai where the girl's heart operation was done by a heart specialist from Switzerland and got 50% discount for the operation and the remaining amount i.e; one lakh was paid by the organization itself and they all made her life just like another normal person. The organizational work is also handled by Jariwala's family which includes his elder son, daughter-in-law, and granddaughter too.
This is Raj Bhai's journey, from a mournful father to a charitable being, the journey was not at all trouble-free as in this course, he made travelling to rural areas, putting his factory on rent and fulfilling basic needs, and supporting charity work out of it.
This inspiring story was covered by Giving Circle, a platform that works to reach social change makers, volunteers, and donors to strengthen such great initiatives.
Read: Khan Sir: Teacher from Patna wins heart with his Desi Way Of Teaching UPSC aspirants
Follow our Inspiring Section to read more such stories
For more, like us on Facebook or follow us on Twitter, Instagram  and Telegram