Previously a part of the Uttar Pradesh district, Uttarakhand was given the status of 27th state of India in November 2000.
The place is considered one of the most sacred in India as it has the origin of two of the most sacred rivers of India, the Ganga, and the Yamuna. Uttarakhand is also home to the four most holy sites in Hinduism, Gangotri, Yamunotri, Kedarnath, and Badrinath called the Char Dhams. 
Apart from being sacred, the state has a lot of hill stations that are loved by local and foreign travelers alike. Uttarakhand attracts thousands of tourists every year.
Here we bring you the top 5 hill stations in Uttarakhand that you should definitely visit:
1. Valley of Flowers
The valley of flowers is located in the Chamoli district near Badrinath in Uttarakhand. The valley is known for its meadows of endemic alpine flowers and different varieties of flora.
The area has been declared a World Heritage site for its wild untamed blooms surrounded by white peaks. According to Hindu mythology, it is believed that Hanuman brought Sanjeevni from the valley of flowers for wounded Laxman.
The valley is nestled between the Himalayan ranges, Zanskar, and Western and Eastern Himalayas.
2. Auli
Auli is another picturesque hill station that lies on the way to Badrinath. The place is filled with apple orchards and surrounded by oak and pine trees.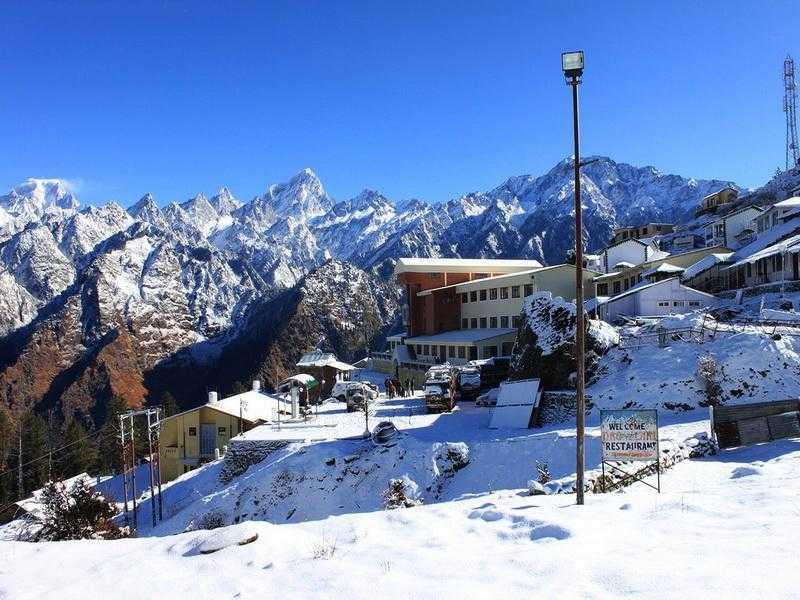 Auli offers you a mesmerizing panoramic view of the snow-clad mountain peaks of the great Himalayan range.
Moreover, Auli is quite popular for its winter sports and other activities like skiing as it has a lot of glittering slopes and a clean environment too.
3. Chopta 
Popularly known as the 'Mini Switzerland of India', Chopta is a paradise for a nature lover. The hill station is located around 150 kilometers from Rishikesh and is particularly famous for trekking.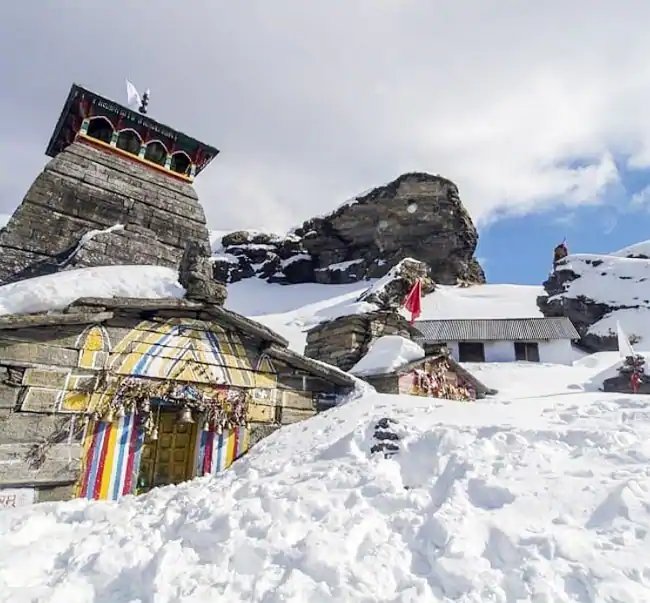 Chopta is an ideal destination for intermediate trekkers to go on a guided trek and brush up their skills.
The place is an unadulterated natural beauty lying in the lap of the Himalayan range that would offer amazing and breathtaking views.
4. Mukteshwar
Mukteshwar is a tiny hill station located around 50 kilometers from Nainital. The town got its name from the Sanskrit word 'Mukti' as it is believed that Lord Shiva killed a demon and gave him salvation.
Chopta is an ideal destination for intermediate trekkers to go on a guided trek and brush up their skills.
While visiting Mukteshwar don't forget to visit the 350-year-old Shiva temple called the Mukhteshwar Dham. 
5. Roopkund
If you are someone that loves nature and history then no place would be better for you than Roopkund.
Situated at an altitude of 5,029 m above sea level in the lap of Trishul Peak and Nanda Ghunti, Roopkund is famous for its mystery lake.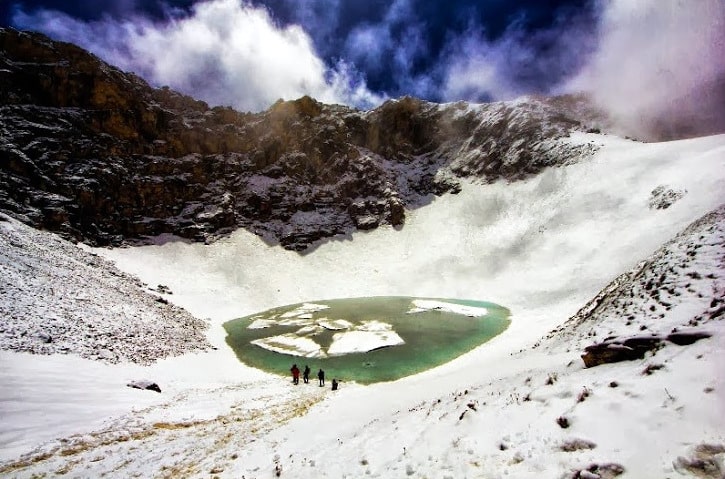 Synonymous with its name, the lake, having a depth of about 2 meters, has attracted the attention of tourists by having large quantities of human skeletal and horse remains from the Paleolithic age that could easily be seen when the snow melts. This place in Uttarakhand will leave you surprised once you have visited here.
Also, Checkout: Top 5 Luxury Hotel Chains In India