In 2019, air pollution was responsible for 16.7 lakh deaths in India, accounting for 17.8 per cent of all deaths that year. According to a recent report on pollution and health published in The Lancet Planetary Health, this is the country with the highest number of air-pollution-related deaths.
According to the report, which updates a previous analysis from 2015, air pollution alone is responsible for 66.7 lakh deaths worldwide. Pollution was responsible for an estimated 90 lakh deaths in 2019 (equivalent to one in every six deaths worldwide), a figure that has remained constant since the 2015 analysis. Ambient air pollution was responsible for 45 lakh deaths, hazardous chemical pollutants for 17 lakh, and lead pollution was responsible for 9 lakh deaths.
A Tragic Situation In India
In 2019, it was discovered that 21 of the 30 most polluted cities in the world were in India, as part of a global survey. The average AQI in the United States was 152, and the PM2.5 level was 58.08g/m3. This concentration was five times higher than the World Health Organization's recommendation (WHO). This is an improvement over 2018's figure of 72.54g/m3, which means that the majority of the country will face serious health issues.
Industry accounts for more than half of this pollution, with vehicles accounting for 27%, crop burning accounting for 17%, and domestic cooking accounting for 7%. Over 2 million Indians die as a result of air pollution-related causes.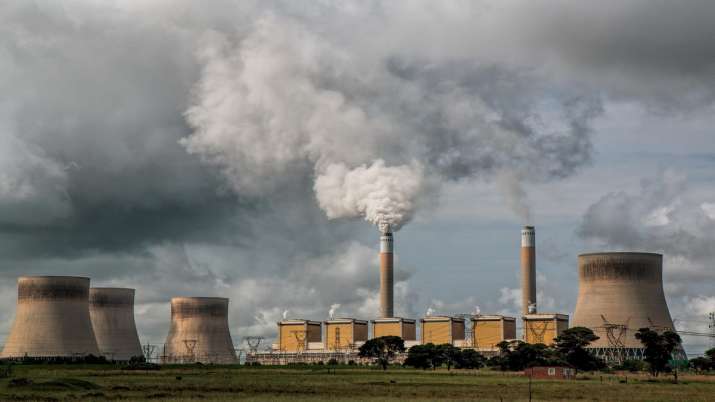 Official attitudes toward poor air quality are changing, particularly since Delhi schools were forced to close for several days in December 2017 due to dangerous levels of pollutants in the air. As more people become aware of the consequences of breathing polluted air, pressure is mounting on authorities to act.
"The World Health Organization (WHO) has significantly tightened its health-based global air quality guidelines, lowering the guideline value for PM2.5 from 10 micrograms per cubic meter to 5 micrograms per cubic meter. This means that there is almost no place in India that adheres to WHO standards," Dr Sundeep Salvi, Chair of the Global Burden of Diseases Study (GBD-19), said. According to the report, the Indo-Gangetic Plain has the worst air pollution. This region includes New Delhi as well as many of the most polluted cities. Household biomass combustion was the leading cause of air pollution deaths in India, followed by coal combustion and crop burning.
What Can Be The Major Sources For Air Pollution
During the winter, the capital of Delhi's air quality always falls into the "severe" category. This is primarily due to the practice of burning the stubble after harvest to prepare for the planting of the following season's crop. According to reports, this alone accounts for 32% of Delhi's PM2.5 particulate matter. The figure is 5 times higher than the World Health Organization's recommended safe limit of 292 micrograms per cubic meter. Weather conditions influence the dispersal of airborne particles through wind and rain.
The Badarpur Thermal Power Station was another major source of air pollution. This was built in 1973 and produced only 8% of Delhi's electricity while accounting for 80-90% of particulate matter. During "The Great Smog of Delhi" in November 2017, it was temporarily shut down to alleviate the smog but reopened in February 2018. However, due to the amount of pollution it produced, it was permanently shut down in late 2018.
Pollution Management Efforts Are Much Needed
Despite India's significant efforts to combat household air pollution, including through the Pradhan Mantri Ujjwala Yojana programme, the number of deaths remains high. India has established a National Clean Air Programme and, in 2019, established the National Capital Region Commission for Air Quality Management. However, because India lacks a strong centralized administrative system to drive its air pollution control efforts, improvements in overall air quality have been limited and uneven, according to the report.
Professor Kalpana Balakrishnan, Dean (Research), Sri Ramachandra Institute of Higher Education and Research (Deemed to be University), Chennai, and one of the report's authors, emphasized the importance of a paradigm shift in pollution management efforts. PM 2.5, or particulate matter. These cannot distinguish between particles emitted by fossil fuels and those emitted by dust, wildfire smoke, or other sources. Scientists can now pinpoint the contribution of fossil fuel combustion thanks to advances in research and modelling.
Also Checkout: Hydroponic Farming In India