Although Oprah Winfrey is a successful woman today, she had endured a lot in her childhood years. She was not born with a silver spoon, her mother was a housemaid and an unmarried teenager when she had Oprah. She spent her early childhood years in poverty with her maternal grandmother.
Her grandmother made her dresses out of potato sacks and other children used to make fun of her for wearing the dresses. Her grandmother taught her to read at an early age, before the age of 3. She would often take Winfrey to the church and there, 3 years old Winfrey used to recite verses from the Bible. 
At the age of 6, Winfrey moved in with her mother to Wisconsin. Although her grandmother was abusive, she was more supportive and encouraging than her mother. Her mother gave birth to another daughter and was having difficulty in raising both the daughters, so she sent Winfrey to her biological father, Vernon, who was working as a barber in Tennessee. 
Winfrey faced the major problem that most women do suffer around the globe. She was molested by her uncle, cousin, and a family friend and she was only 9 years old at that time. 
Winfrey referred to the age of 13 as her age of abuse. She ran away from home. When she was 14, she became pregnant but her baby died soon after the birth as he was born prematurely.
Winfrey took admission in Lincoln High School, Milwaukee, but got transferred to Nicole High School.
She was a victim of school bullies. She rode the bus with African-Americans, and some of them were servants of her classmates' families. Thus she was often mocked for her being poor. She began to steal money from her mother to keep up with the elites of the class. Her mother found out and once again sent her to live with her father. 
Winfrey's father was strict but he prioritized her studies. She was 17 when she won the Miss Black Tennessee beauty pageant. She was hired by the local radio station as a part-timer. She worked there till her first two years of college.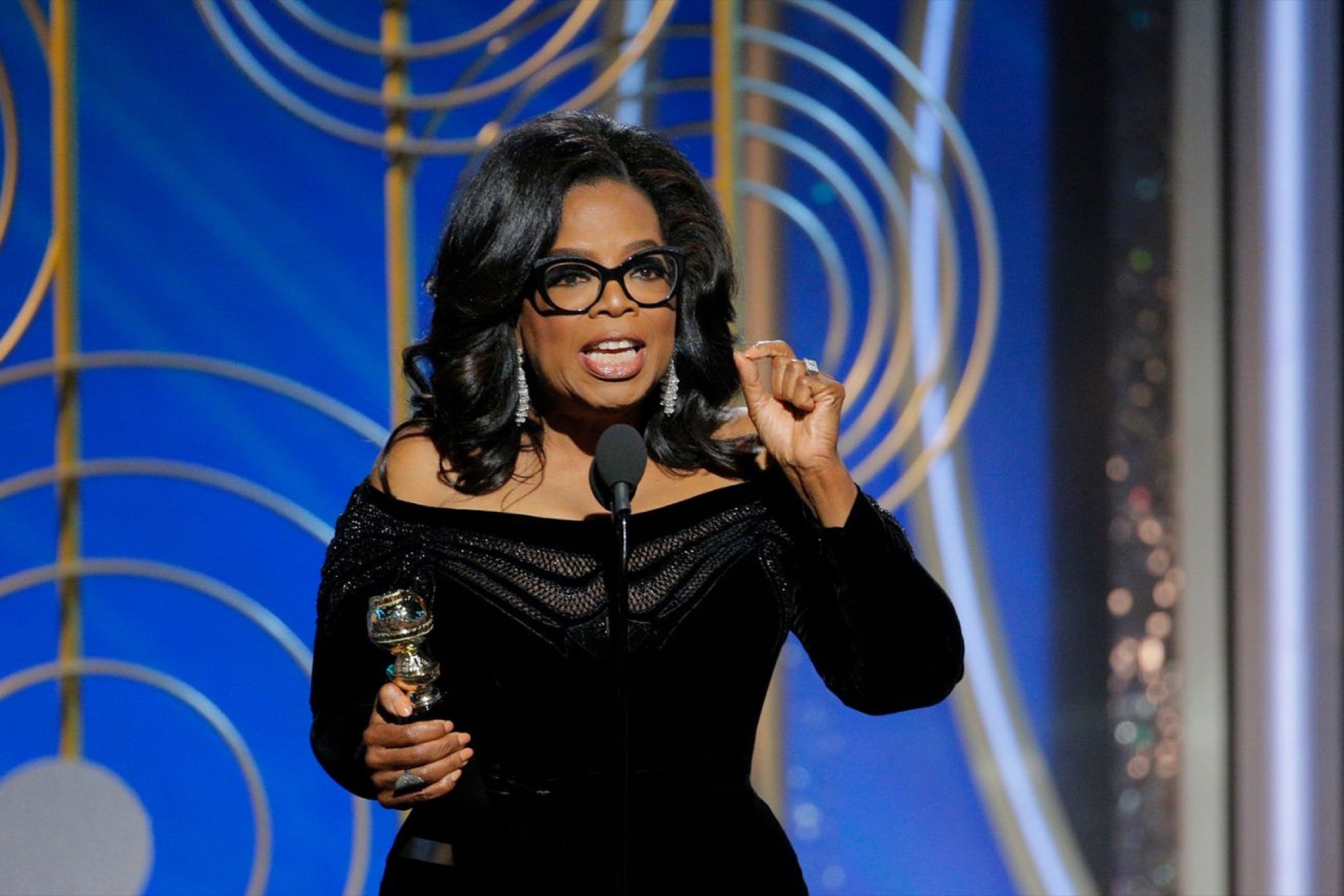 Winfrey secured a full scholarship to Tennessee State University and studied Communications there. She received her degree in 1987, by this time she was already a successful personality. 
Her life took a U-turn and eventually started getting better when Winfrey relocated to Chicago in 1983, to host a low-rated half-hour morning talk show. Because of her efforts and talent, within months the show went from last place in ratings to the highest-rated talk show in Chicago.
Roger Ebert persuaded her to work with King World Productions, Inc. He renamed the show 'At The Movies' as 'The Oprah Winfrey Show'. It was initially a tabloid talk show. She later began to interview celebrities on issues involving cancer, charity work, or abuse on the show.
She co-founded the women's cable television network, Oxygen, which was the initial network for her Oprah After the Show. 
In 2008, Oprah along with Discovery Communications announced plans to change Discovery Health Channel into Oprah Winfrey Network (PWN). It was aired in January 2011.
In 2018, Winfrey announced her partnership with Apple and that she would create a new original program for Apple TV+. In the same year, the National Museum of African-American History and Culture opened a special exhibit on Winfrey's cultural influence.
Also Checkout: Viswanathan Anand: The Chess Wizard