Love is never perfect, but still every second is worth fighting for someone you adore, someone who cares deeply for you and respects your feelings.
Love stories are romantic indeed but some of them will make you believe in love and its power all over again.
Here are some inspiring love stories to restore your belief in the old school romance –
1. True love knows no boundaries
It is often said when two people are in love they manage to cross every boundary spread across their way.
The story of Ranjeet and Sarah is truly a movie plot. Ranjeet was an auto driver in India and Sarah came to India as a tourist.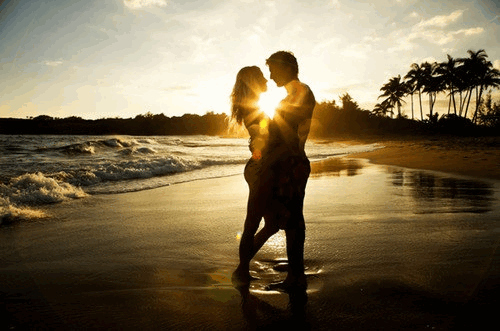 They soon fell in love and after days of endless skype calls and messages, Ranjeet decided to go to France.
But perhaps destiny had other plans for them at that moment since Ranjeet's visa got rejected. The lovers didn't lose hope and protested right in front of the embassy.
The officials finally gave in and then Ranjeet went to France on a short-term visa.
The couple married in 2015, Ranjeet now needed a long-term visa but he was asked to learn French, quite difficult for a person who was already trying hard to learn English. But his love for Sarah made him do it too.
In France, he worked part-time in restaurants but after the pandemic, he decided to stay home and look after their children. He's a proud househusband now and runs a YouTube channel on food and travel.
The couple has broken the barrier of distance and communication to stay together and they don't care about the societal norms because everything works for them like this.
2. David Hurd and Avril Cato-Pen pals who became lovers
People often write letters to their loved ones most of the time. But, have you heard a story of two people who got close through letters and finally got hitched the first time they saw each other, it is pretty heart-welcoming.
Yes, that's how two lovers, David Hurd and Avril Cato became one.
In 1907, David Hurd moved to New York City and he began writing letters to Avril Cato, an unknown woman in the Caribbean whom he had never seen. The two started sharing letters from time to time and ultimately became close.
After a year passed, David proposed to Avril to get married and the two met for the first time in August 1914 on their wedding day in Jamaica.
These two devoted pen-pals cultivated a profound and passionate commitment through their exquisite use of the art of letter to become one.
3. When in love, you'll always find a way to be together
The story of Dr. Pradyumna Kumar Mahanandia and Charlotte Von Schedvin is living proof that lovers are destined to meet.
Born as an untouchable in Orissa, Pradyumna Kumar managed to join the College of Art in New Delhi in 1971. He became a renowned artist and people came from all across the globe to get a portrait done from him, one of them was a 19-year-old Swedish student, Charlotte Vin Schedvin.
Both of them fell in love and got married according to the traditional rituals. However, Charlotte had to move back to Sweden and Pradyumna was still in college.
He refused the tickets his wife was buying for him as he wanted to go to Sweden on his own.
But he wasn't able to collect enough money for a plane ticket and finally decided to travel to Sweden on a second-hand bicycle. This took him 5 months to meet Charlotte but it was worth it.
The couple now have been married for more than 40 years and they have raised two children together and their love is as strong as ever before.
Life is all about to love, to be loved, and to fall in love over and over for the same person you've decided to spend your life with.
Love happens at the right time, often at the least expected moment and with someone unexpected.
True love is a real concept, not just found in movies and it is bound to happen to you someday. Till then don't stop believing in love.
Also Read: Ecocide: Soon to be a newly recognized worldwide crime