In continuation of the previous story run over that was a clash between one accused News channel 'Republic TV' along with two other, here is a brief description of the basic term regarding this case.
What is TRP?
Television Rating Point (TRP) is the index which tells about viewers choice. It is done by random sampling of the population by installing Bar-o-meter in the set-top-box. Various houses of distinct socio-economic background are shortlisted from the country. It serves the purpose of representing the entire nation's taste. The device records the time and frequency of particular channels viewed throughout the week.
The Broadcast Audience Research Council (BARC) ensures to keep details of panel house secret so that none of the third party could tamper it. This industry run in collaboration with advertising agencies and broadcast companies. The data are collected weekly to calculate the most 'viewed show' over that period. BARC utilizes the rating to help ad and commercial agencies to know the performance of channels so that they could decide to put on their ads on the highest rating station.
In response to a recent course of events, Mumbai Police Commissioner Param Bir Singh said in a press conference that around 30,000 Bar-o-meter are installing in panel house across the country. Out of which 1800 are placed in Mumbai only.
"We found that some channels paid former employees of the Hansa Research Group agency, which is contracted by BARC to conduct the research, to exploit TRPs on their behalf. This is primarily in the region of Mumbai,' said Singh. "In turn, certain households selected to set up BAR-o-meters were tracked down and got paid to keep certain channels, such as Republic switched on to show higher TRPs," he said.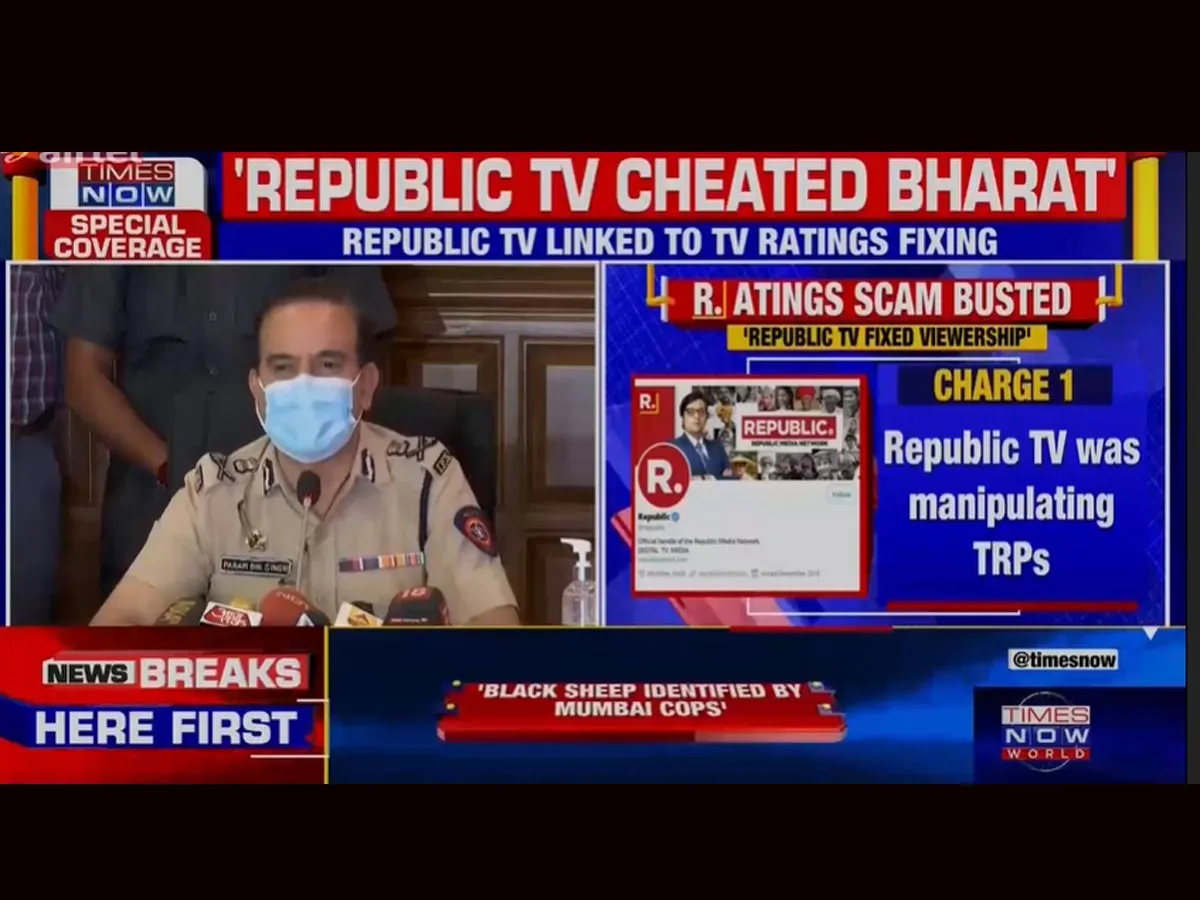 Singh said that to keep a particular channel on, some households were paid Rs 500-600 per day. In some cases, English-language station such as Republic was maintained throughout the day by people who do not understand English. We have their statements registered,' he said.
Out of the usual run of things was observed in TRPs by BARC and Hansa Research agency which triggers them to file FIR at crime branch in Kandivali police station. The investigation encounters many underline scams run by these three TV channels.
Two former employees of Hansa Research Group agency have been arrested under charges of cheating and criminal breach of trust. The owners of Fakt Marathi's Shirish Pattanshetty and Box Cinema's Narayan Sharma were also found guilty and accountable for such fraud crime. This whole scandal has made a huge loss to advertisers. The industry is worth around 32,000 crores, Singh reported.
Singh said at the press conference, "The money received by these networks from the advertising market on fake TRPs will be treated as the proceeds of crime. The accounts where the transfers have taken place will be frozen until the next order from the court".
Republic TV debunked the allegations of Singh. In turn, Goswami has filed a criminal defamation case against Mumbai police, stating that in a rage of Interrogation he did in Sushant Singh Rajput's case with commissioner Bir. All of this is the repercussion of that report.
Similar to this case, there have been many cases reported of manipulating data from telecommunication and broadcast industry. On 10 August 2020 rapper and producer Aditya Prateek Singh Sisodia (better known as Badshah) was accused of buying viewers for rupees 72 lakh. He paid willingly to buy fake subscriber on YouTube for his song "Pagal". The song registered 75 million views within 24 hours. There is a widespread practice going on of buying millions of fake views, likes and subscribers on streaming services and social media platforms. Fake views not only gives a good impression but also its interplay with the YouTube algorithm attracts more organic views. It also impacts the Youtuber's ad revenue.
Fetching more views by hook or by crook plays a major role in negotiating brand endorsement deals, advertisement campaigns, and live show fees. In other cases views itself play a role of marketing strategy. The highest count is labelled on the page to attract more viewers.
Also Checkout: What is the Indian slum suffering from?