Needless to say, eight months into the pandemic has taught all the citizens some life lessons which are going to stay with them forever, same as the challenges in the past like demonetisation have been already been teaching us till today.
As the 'Great-Grand-Old-Man of India' said, "We Indians should strive to be Aatmnirbhar for ourselves", which in today's context means 'Let the world go to hell but we should be strong enough to survive on our own' no matter what circumstances come knocking our way. One can also interpret his words as 'you can't rely on the system for long lest you will find yourself buried in the ground'. Instead, you should look into things you can do to protect yourself from distress.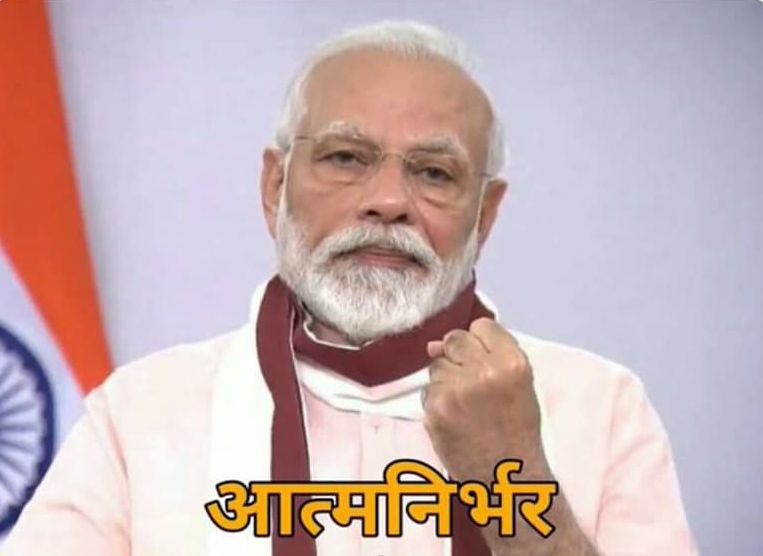 These lines have touched so deep down my heart that I couldn't control tears oozing out from eyes! Not even my parents or grandparents have ever made me realise the reality of life this way. We are ought to owe our existence to this "Great-Grand-Old-Man of India" during the COVID-19 pandemic.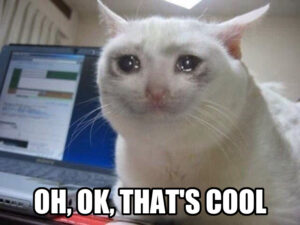 Why worry even if you are jobless, lying on your death-bed, have no food to eat, etc, at least you all have his 'Mann ki Baat' to listen to and act upon his words, although his words haven't come true anytime but let's bear with his patience and confidence.
Life is short (Zindagi Nahi, Zindagi Jeene Wala Bada Hona Chahiye)
Don't be ever mistaken for anything like we Indians are immortals nor is our Great-Grand-Old-Man of India. Life is very short, so learn to live it as he does. If you have savings for your family, then pool them to travel across the world. It is advisable to travel alone because life is yours, and don't forget to carry your camera along with you.
It is these pictures you will cherish all your life until you die. Enjoy it to your fullest without caring about your responsibilities because they are going to restrict you from living life your way. Within a short life span, one can, of course, play multiples roles, from being a tea-seller to being the fascist of your country. Once you attain that highest position you have all the rights to misuse the resources whichever way you desire.
Jobs are Temporary ( Who said this? )
See! if you continue watching and believing the 9 PM Prime Time on TV channels with agenda against your PM like NDTV, you are surely going to depress yourself with thoughts like there are no jobs for you. Just close your eyes for a moment and open and look around. Do you see anyone sitting idle? No, you don't see that. Everyone is struggling in some or the other way to eke out a living.
Honestly, jobs have been plenty in "New India". Why "New India"? Because India reincarnated after the 2014 elections, before that it was an Italian version of India according to some nationalists, where the rulers have plundered our land worse than Britishers.

The hell with them! As modern-day 'Chanakya' has even claimed that "if you land no job, you can run a stall of pakoda because doing such work is counted under employment".
Now we have IT cells too, where one can contribute regardless of any pre-requisite skills because all you have to do is peddle lies and hatred as much as you can for Rs 1.50 per tweet (Rs 0.50 deducted as India made a historic decline of -23.9 % in GDP).
Health is Wealth
Very true, but only when you abide by the nutritious diet chart prescribed by 'PCI' (Patanjali Council of India). To boost immunity against the coronavirus, for the time being, you must consume CORONIL, Bhabhiji Paapad. But the result can be only known when you try it out under your wisdom.
Why go to highly qualified MBBS doctors for treatment when you are surrounded by people with the cheapest alternatives. In a rare case scenario, Baba Ramdev is also available to his disciples for medication.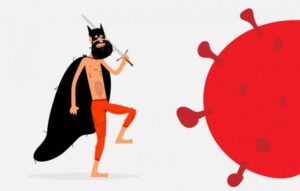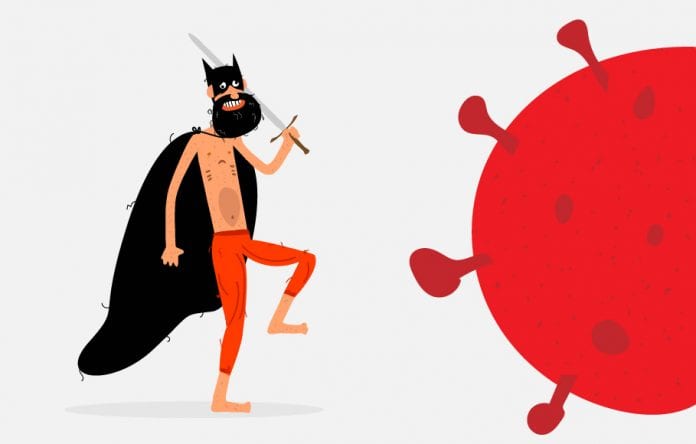 Always Save Money
Yes, saving is must as no authority will come to your rescue when you are worst hit by money crunch during a tumultuous time like this.
People will come and fool you about transferring 15 Lakhs to your account but you know this is never achievable practically because you have wasted most of your money travelling across the globe and on recharging your net pack to seek knowledge from WhatsApp university, which is not at all credible.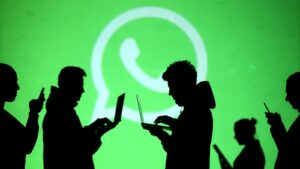 Watch News Channels for your daily dose of entertainment (Yeh To Awashyak Hai!)
Our TV news channels have played a crucial role in entertaining the nation during these tough times of the lockdown due to the pandemic.
Because of the COVID-19 outbreak, shootings of all the major entertainment shows were suspended and people have limited sources of entertainment.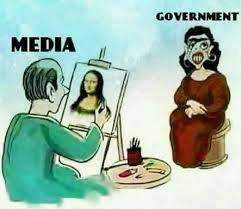 But during this time major news channels came in for the public's rescue. We recently saw Antakshari hosted by TV news anchors on Aaj Tak, then we had spicey prime time debates to bring in that Tadka, and whatnot!
Also Checkout: 10 Best Performances Of Manoj Bajpayee

Also Checkout : Top 10 Richest Actors in the World | June 2022 Updated